Yerevan/Mediamax/. Armenian and Georgian Prime Ministers Karen Karapetyan and Giorgi Kvirikashvili have made statements after concluding the negotiations in Yerevan today.
We present the most noteworthy parts of the statements.

Karen Karapetyan highlights trust and good mood

"The Armenian-Georgian relations continue to develop in the atmosphere of mutual trust. Today, as always, our meeting passed in a very warm and constructive atmosphere. We have discussed both bilateral relations and regional issues. Additionally, we have agreed to take steps with a view to boosting communication between young people in our two friendly countries.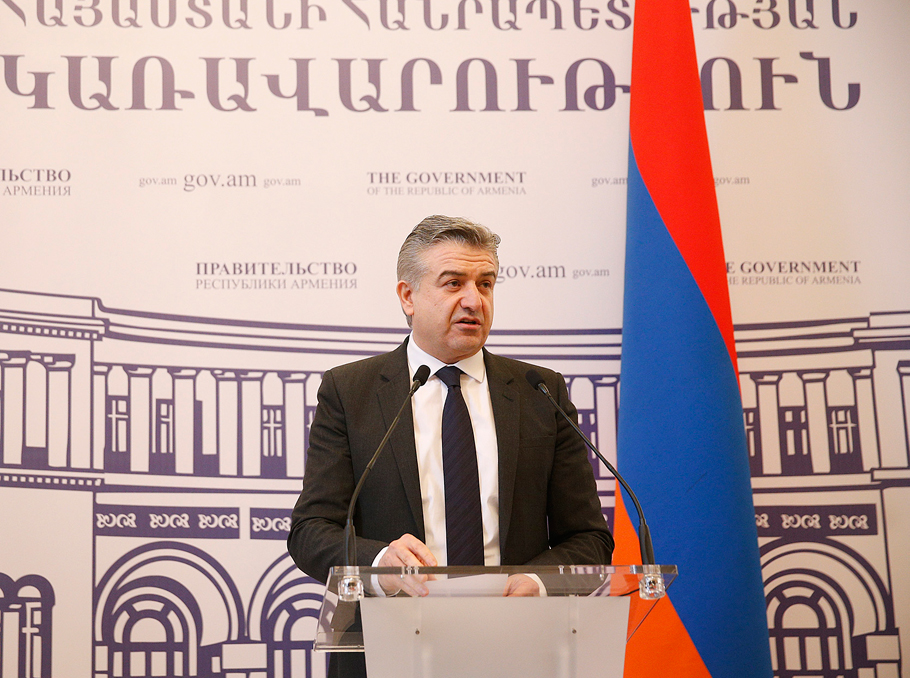 Karen Karapetyan

Photo: Press service of the Armenian government


We have also discussed and formulated our approaches in the issue of preserving and rehabilitating the Armenian historical and cultural heritage in Georgia.

We came out of negotiations with a good mood."

Giorgi Kvirikashvili remarks on Armenia's economic growth

"I congratulate my colleague on the high rate of economic growth in Armenia. We are pleased with this success as a friendly and neighborly nation. We focused on important areas such as energy, transport, tourism, cultural exchanges, arts, education and, of course, student exchange programs.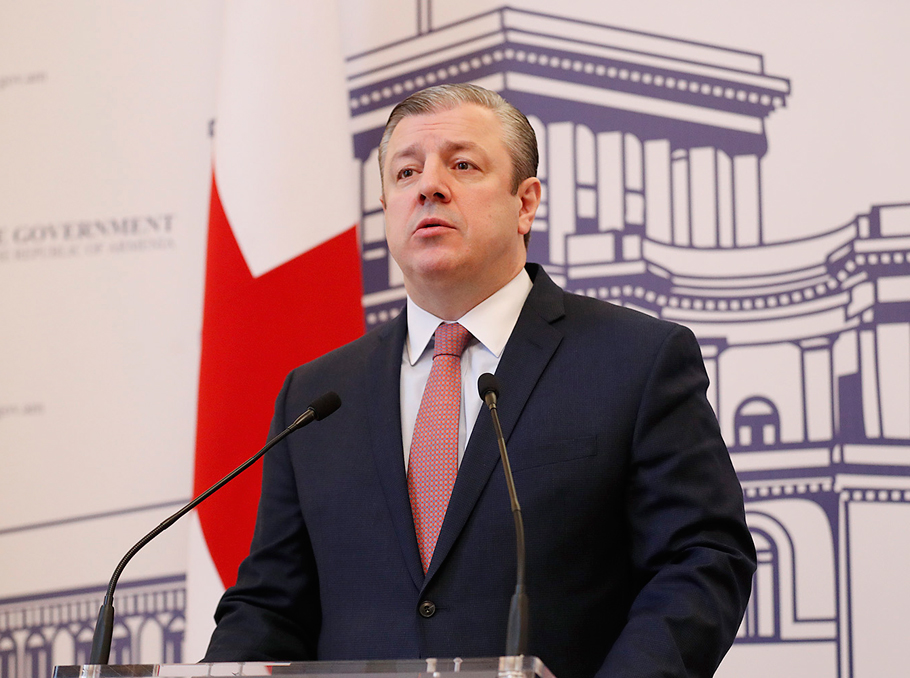 Giorgi Kvirikashvili

Photo: Press service of the Armenian government


The Georgian side is prepared to promote new relationships between young people, and we have a lot to do in this field. It is likewise important to exchange experience, and in this regard, I am happy to visit the Tumo Center."

Giorgi Kvirikashvili talks regional relations and Armenia-EU ties

"We look forward to Armenia's participation in multilateral projects with Georgia, and we consider that both countries can benefit from the network of free trade zones and the existing contractual framework. In this respect, Georgia can benefit from Armenia's opportunities.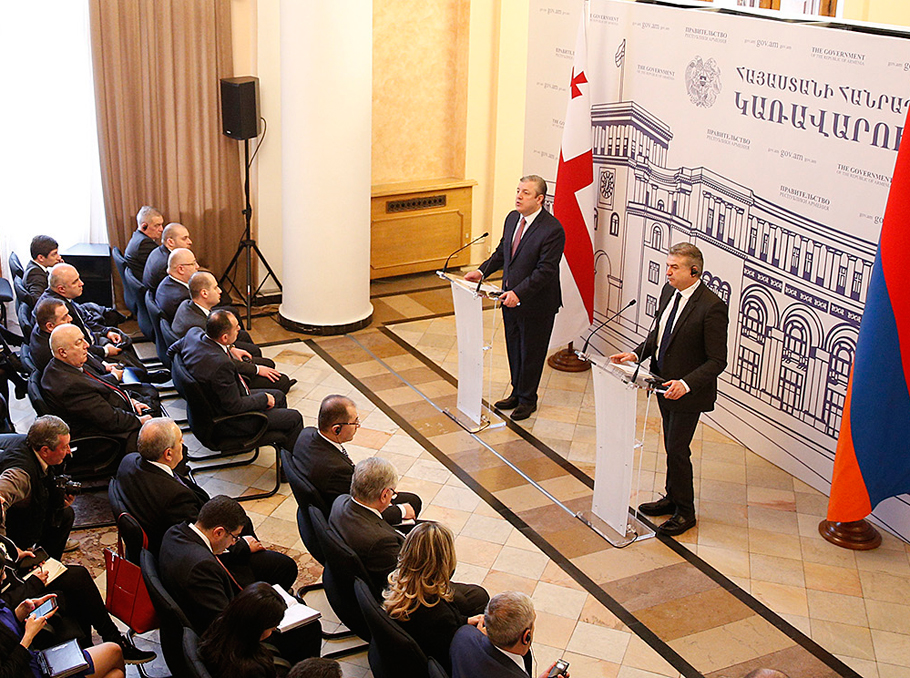 Photo: Press service of the Armenian government


We also welcome the signing of the comprehensive and enhanced partnership agreement between Armenia and the European Union."