Canadian Prime Minister Justin Trudeau wore purple socks with yellow ducks to the World Economic Forum in Davos this year, instantly drawing the attention of the mainstream media.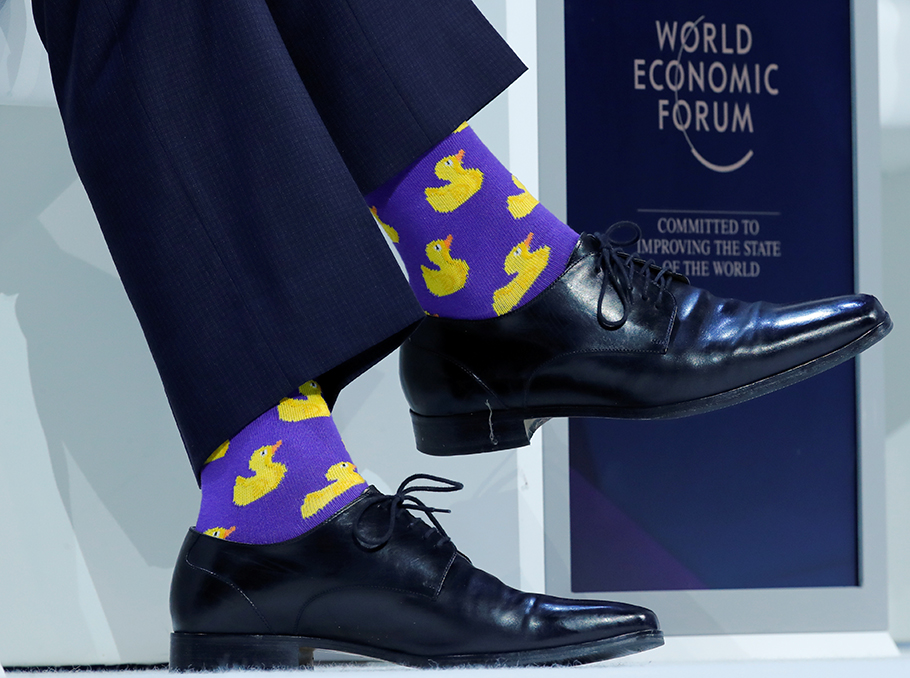 A picture of Justin Trudeau's legs taken at Davos World Forum
Photo: REUTERS
The 46-year-old Prime Minister of Canada made wearing unconventional socks to important meetings almost a tradition. People took a note, so now Justin Trudeau often receives socks as presents.
Yerevan is hosting the Summit of La Francophonie on October 11-12 and Armenian company Braind is going to try to add a new pair to Trudeau's sock collection.
Braind has made socks with Armenian tricolor as a special gift for Trudeau and Armenian Prime Minister Nikol Pashinyan. According to the company, it would be perfect if both wore them and took a photo during the summit.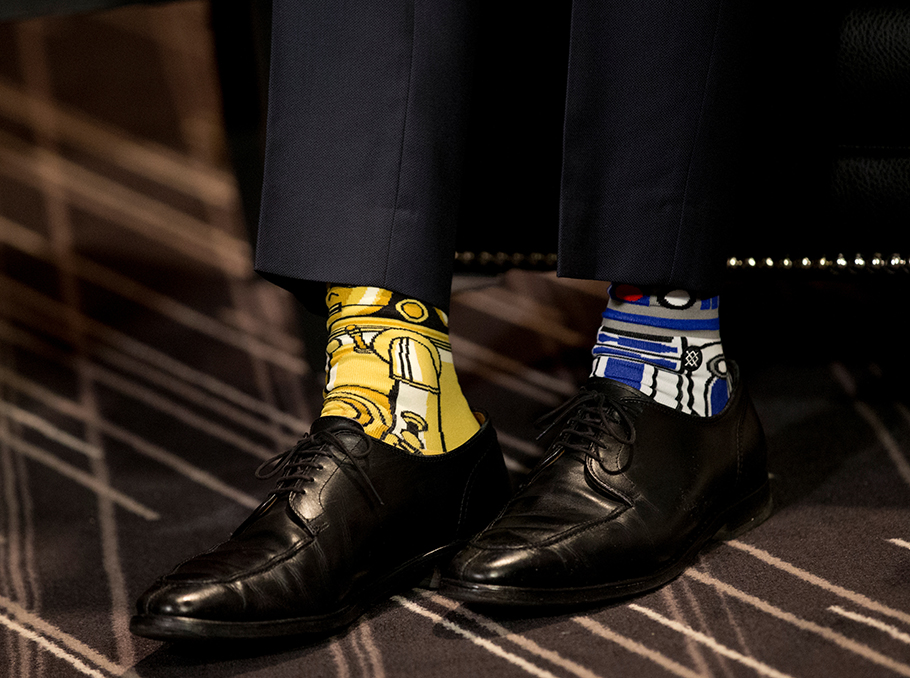 Justin Trudeau's legs
Photo: REUTERS
Braind co-founder and Art Director Eduard Kankanyan has told Mediamax about the inception and making of the tricolor socks.
The idea was born back in spring, when the press was talking again about Trudeau's unusual choice of socks. According to Kankanyan, they decided to make socks with special design after learning that Justin Trudeau was coming to Armenia for the Francophonie Summit.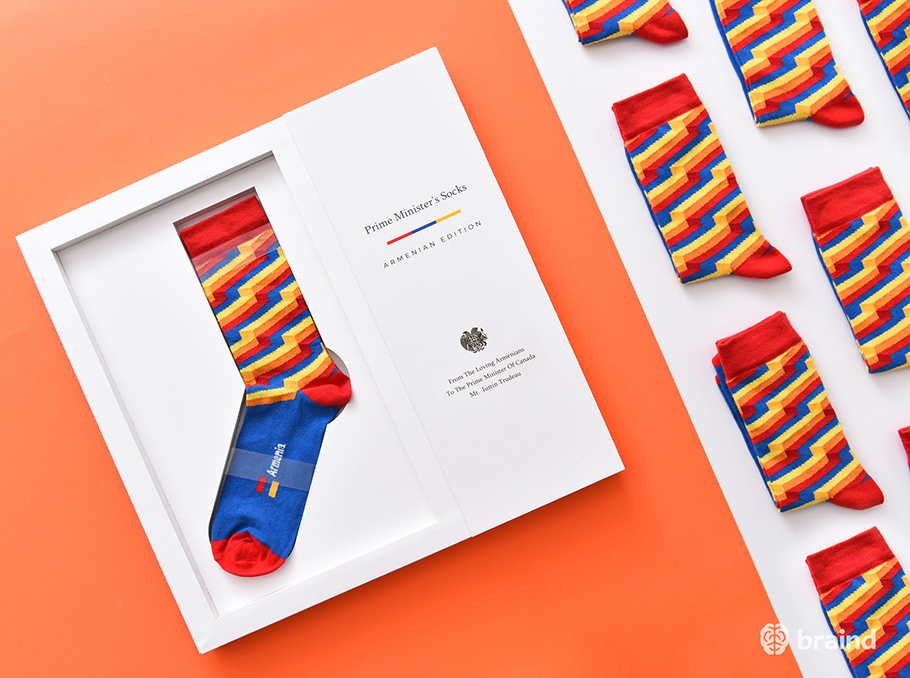 Photo: Braind
"We contacted Artsocks and told them what we wanted to so, and they were happy to make 20 pairs for us. The box was made by Best Box. Apart from the socks themselves, it will also contain a small bottle of Proshyan brandy," said Kankanyan.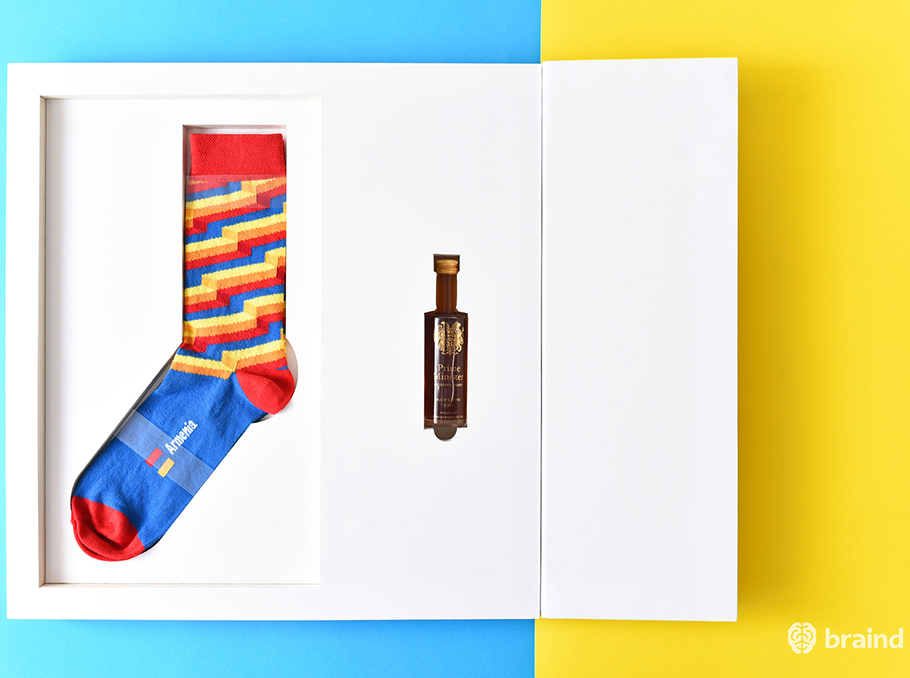 Photo: Braind
Braind have prepared two packages: one for the Canadian and the other for the Armenian Prime Minister. The presents have already been transferred to the government and the company hopes they will reach the recipients.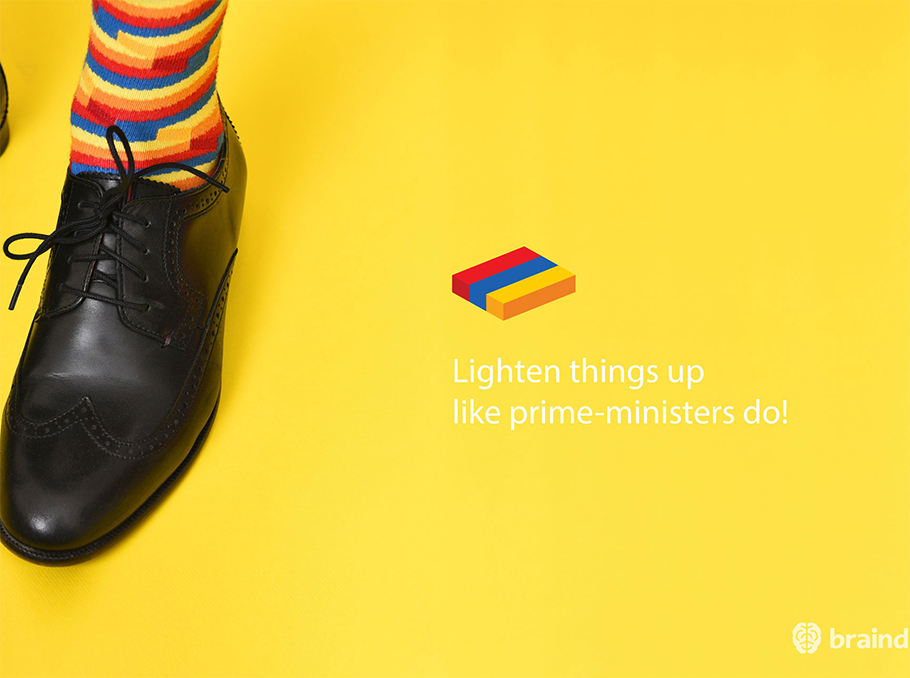 Photo: Braind
"We are certain that should Pashinyan personally hand over the present, the news will be all over the international media. It will be another good sign if Trudeau wears the socks to an official meeting and it would be simply perfect if the two Prime Ministers took a photo while wearing our socks during the summit," added Braind's Art Director.
Amalie Khachatryan