Yerevan /Mediamax/. On July 8 Armenian Prime Minister Nikol Pashinyan and Supreme Patriarch and Catholicos of All Armenians Karekin II attended the farewell ceremony of the gathering of World Youth Union of the Armenian Church. 400 diasporan young people from 20 countries took part in the event.
Mediamax presents excerpts from PM's speech.

Issue and ideology

Our vision of Armenia as a state, which should concentrate Armenia's human resources or the majority in the country's territory and provide their security and well-being isn't simply an ideological challenge for us. This is an issue we want to solve.

Goal and best place

The Republic of Armenia is our homeland.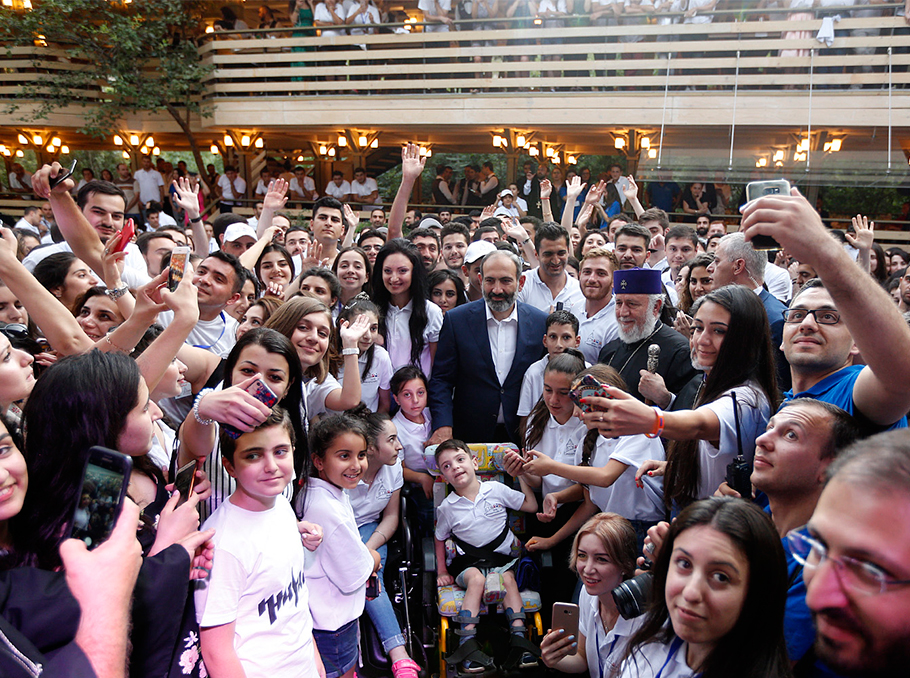 Photo: Press service of the Armenian government


The Republic of Armenia is a country, where we should live, create, marry, start a family, invite our compatriots back to strengthen it together. This is our goal and we should work hard every single day to reach it.

The Republic of Armenia should become the best place for all of us to live in terms of law, economy, politics and society.

Migration wheels

From the times of Bagratunis the wheels of migration have kept on turning. We ought to aim not only at stopping the wheels but also turning them back so that people return to their homeland. This is our most important mission.