Yerevan/Mediamax/. Armenian Defense Minister Davit Tonoyan shared his Vision for development of the defense sector within the scheme of the government program.
Mediamax has selected several key aspects of the Defense Minister's Vision.
Mission instead of obligation
We need to undergo a transformation of consciousness in our defense sector and replace the sense of obligation with the sense of mission.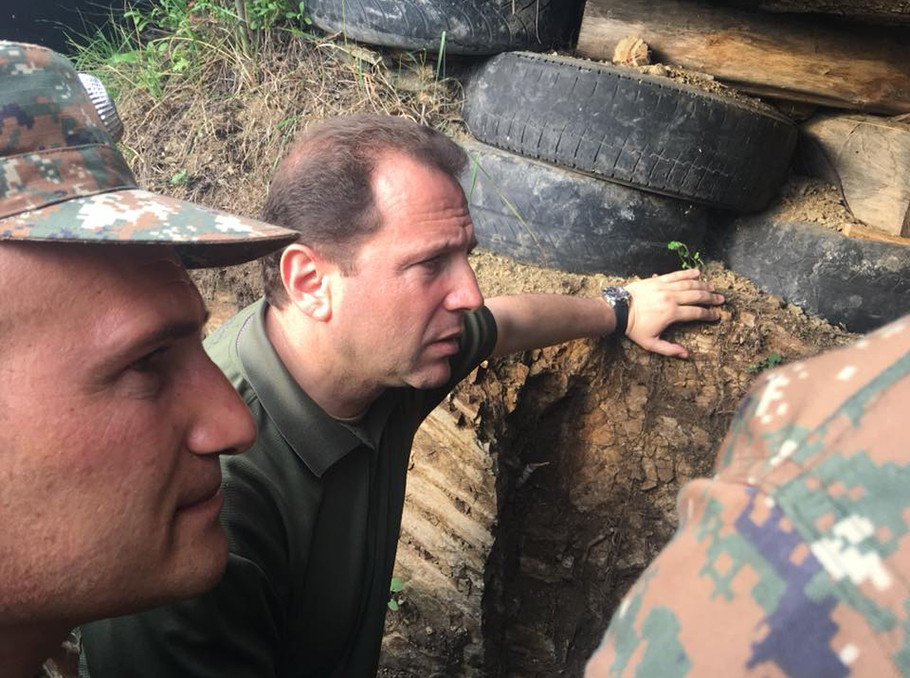 Photo: Press service of Armenian Defense Ministry
This concerns all positions in the military, from generals and high-ranking officers to warrant officers and privates, from civil servants and volunteers to workers. The sense of obligation creates a mental state in which the person always waits for the orders and a culture where failure as a consequence of inaction is excused by absence of the corresponding order.
Mission forms an entirely opposite environment. Mission implies ownership of action or idea and creates a culture where the responsibility for accomplishment is equally divided between the Defense Minister, privates, generals and officers, where a disciplinary initiative can lead to reforms of truly strategic meaning.
Corruption is a disaster
There must be no corruption in the army. Corruption is harmful for any sector of the state, but it becomes twice as bad a disaster for the military, where, if not managed, it will make bullets come short and military vehicles stay stuck at the bases in the battle, and lead to soldiers eating food that cannot provide them necessary nutrition.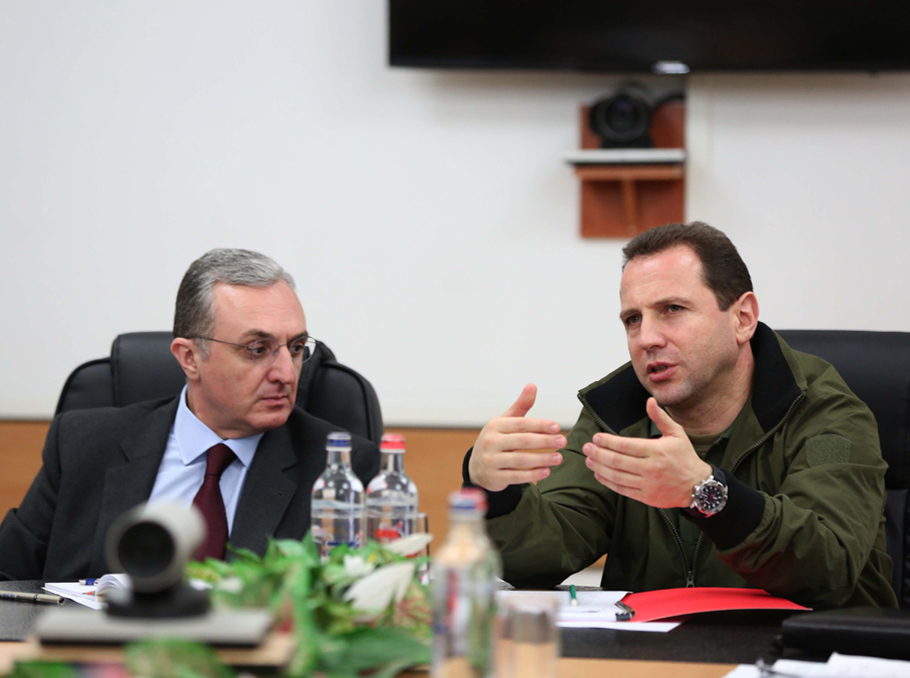 Photo: Press service of Armenian Defense Ministry
A favorable position in peace talks
Our number one task is to create favorable conditions for our army in the process of peaceful settlement of the Nagorno-Karabakh conflict. We will not allow the adversary to speak to us from the position of strength and feel optimistic during peace talks, however long they take.
Any so-called unconstructive action at the state border, be that a diversion attempt, sniper fire, changes of combat positions or accumulation of force for large-scale attack, will meet a rough, sobering response.
Smart approach to armaments
Modern armaments are of key importance. We will work on equipping our army both within military and technical cooperation with our allied and partner countries and in the framework of developing national military industry.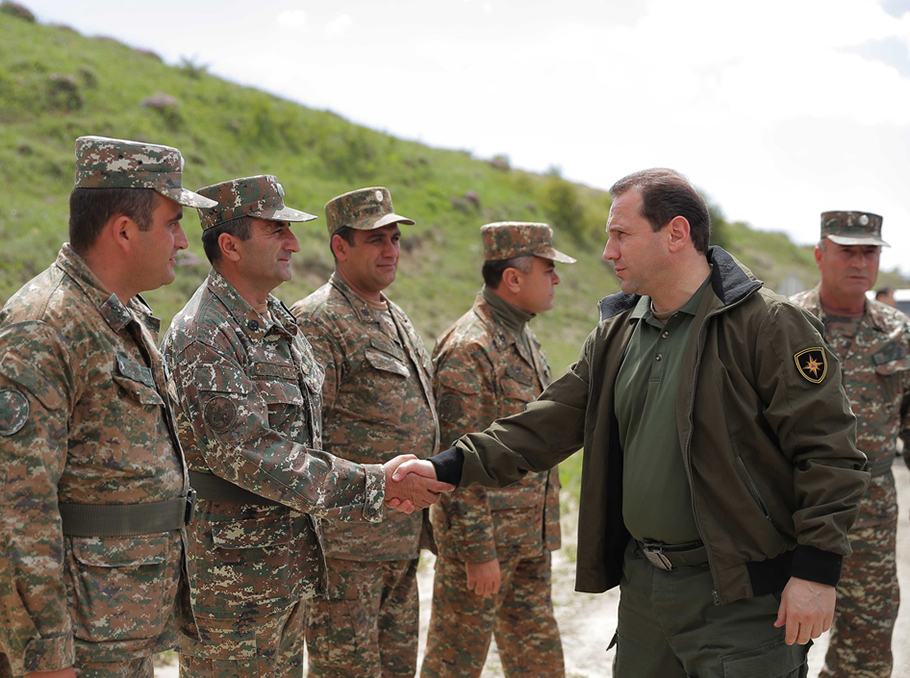 Photo: Press service of Armenian Defense Ministry
Our policy in military, technical and military industry sectors is primarily aimed at increasing the range, accuracy and efficiency of Armenian army's firepower, which is why we plan to continue filling our arsenal with modern weapons for precision missile and artillery strikes and air defense, as well as multifunctional aircrafts.
Mobile and flexible defense
We need to gradually transform our static state border guard into a mobile, flexible line of defense where we operate with up-to-date intelligence equipment and long-range weapons.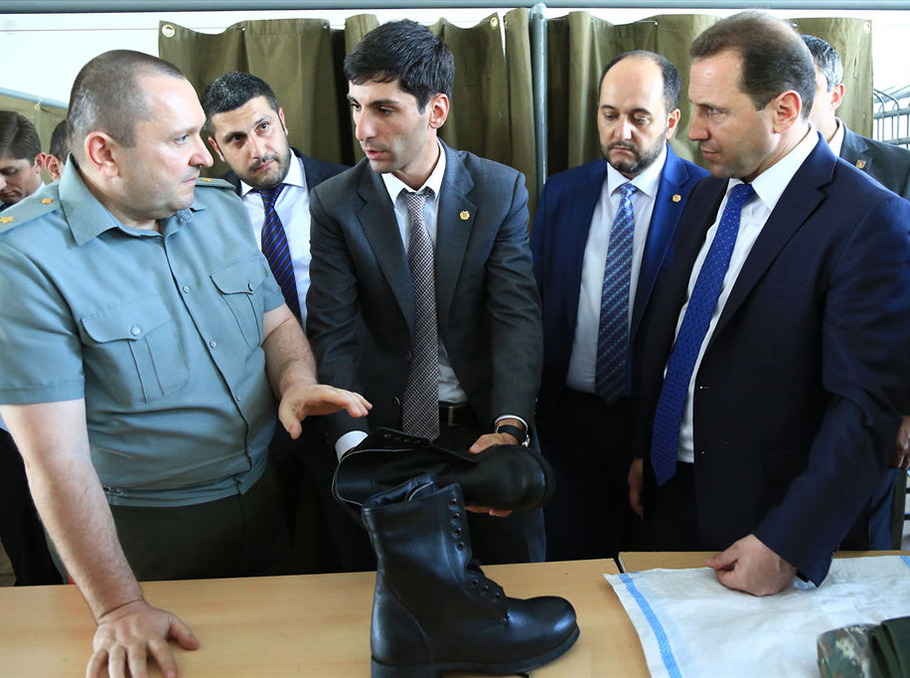 Photo: Press service of Armenian Defense Ministry
This type of defense will reduce the necessity for personnel to work under enemy fire, grow their protection and resilience, and increase the likelihood of detecting and thwarting diversion attempts.