Due to the coronavirus outbreak, UWC Dilijan has sent the majority of students home. Now, 36 students out of 226 are left at the college. UWC Dilijan has seen a number of changes in recent days related to exams, online learning, and working conditions. Before the state of emergency was declared in Armenia, the college even held the graduation ceremony for the 2nd course students.
Head of UWC Dilijan Gabriel Ernesto Abad Fernández has told Mediamax about current working conditions in the college and presented a detailed account of the efforts which the college has undertaken so far.
First of all, I am glad to state that no member of our UWCD community has been confirmed as infected or is showing signs of infection.
As the COVID-19 virus continues to spread globally, the college decided to take extraordinary and necessary steps to further protect our community and the community of Dilijan, while also doing everything we can to support our students in their education.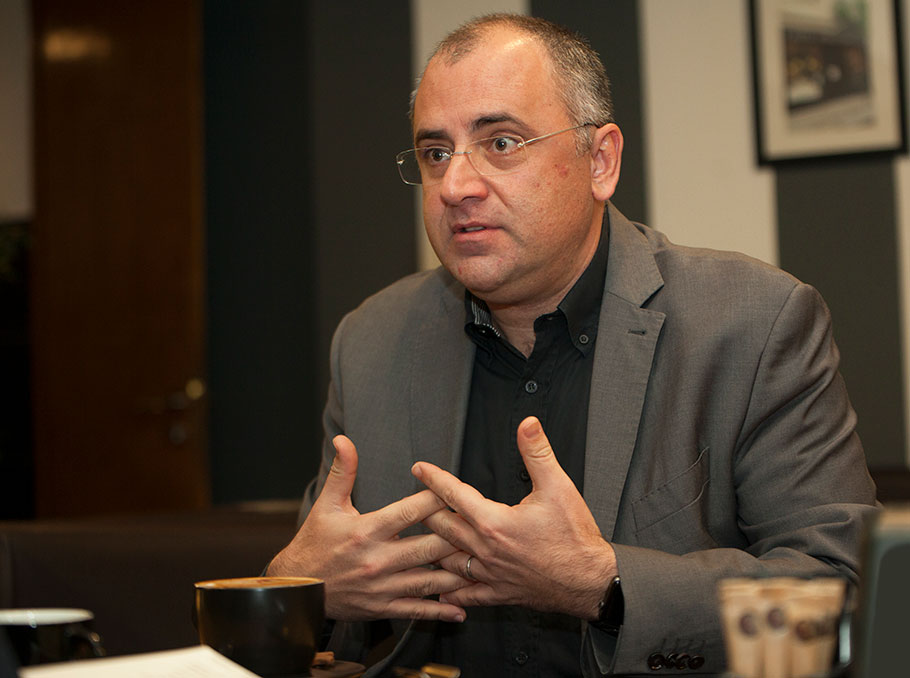 Gabriel Ernesto Abad Fernández
Photo: Mediamax
Firstly, on March 13 a decision was made, according to our Infectious Disease Policy, to implement a campus lockdown, one of the measures under our High Risk protocol. The reason for doing this was to prevent, as much as possible, opportunities for transmission. This means that our staff and students resident on campus are confined on campus and that we are limiting the number of staff coming to the college to those performing essential roles, with others working remotely.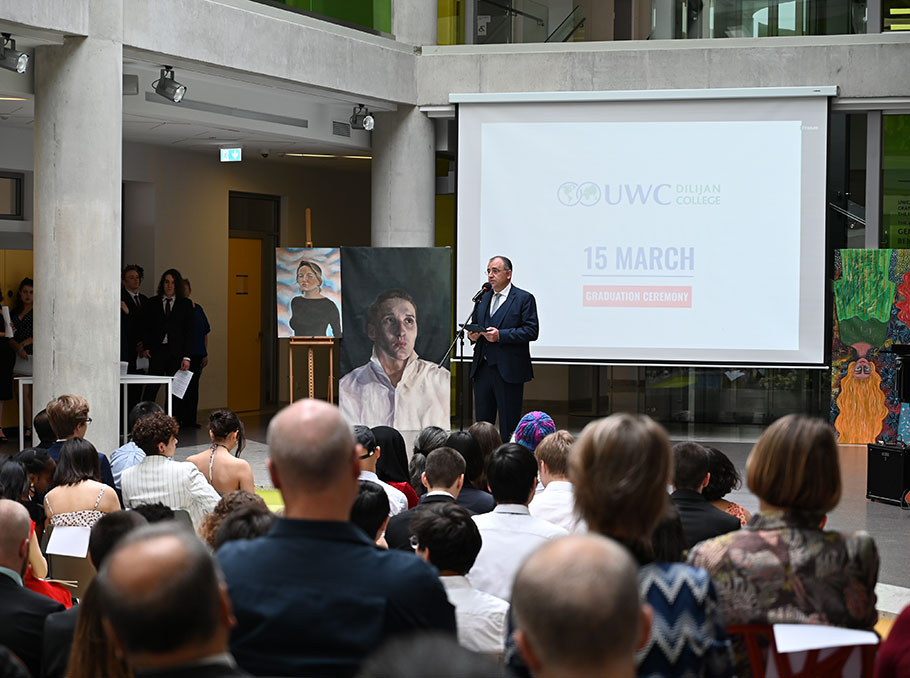 March 15 Graduation Ceremony
Photo: UWC Dilijan
On March 14 the college asked first-year students to return to their home countries before March 18 in order to increase social distancing by reducing the number of students living on our campus. We had to repatriate over a hundred students to several dozen destinations.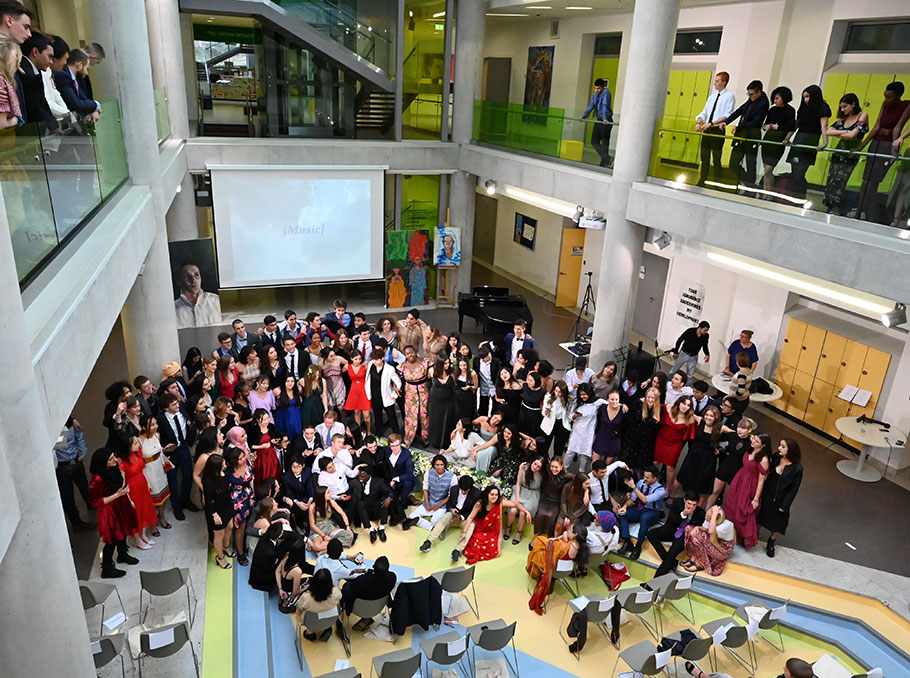 March 15 Graduation Ceremony
Photo: UWC Dilijan
We promised to continue to accommodate on campus those unable to return home for reasons such as their home country situation or travel restrictions. At that time the college continued operating normally for the second-year students to make sure they could take their IB (International Bacalaureate) exams in May. We even managed to organize a graduation ceremony for our Class of 2020 on March 15 so that we could celebrate together as a community!
The situation changed on March 16 when the government of Armenia declared the state of emergency in the country. In compliance with the government's requirements, we limited the number of people in any space to no more than 20. We also instructed all non-essential staff to work remotely and are getting ready to move our whole educational provision online (including access to our College Psychologists and University and Careers Adviser) from March 31. Distance learning will be implemented using ManageBac, Google Suite for Education and Kognity (intelligent interactive online textbooks). The new online model will ensure that all our students have access to all courses and materials remotely. For example, our end-of-term Art exhibition showcasing the artworks of UWCD students will be happening online this year - a virtual gallery will be open on March 28.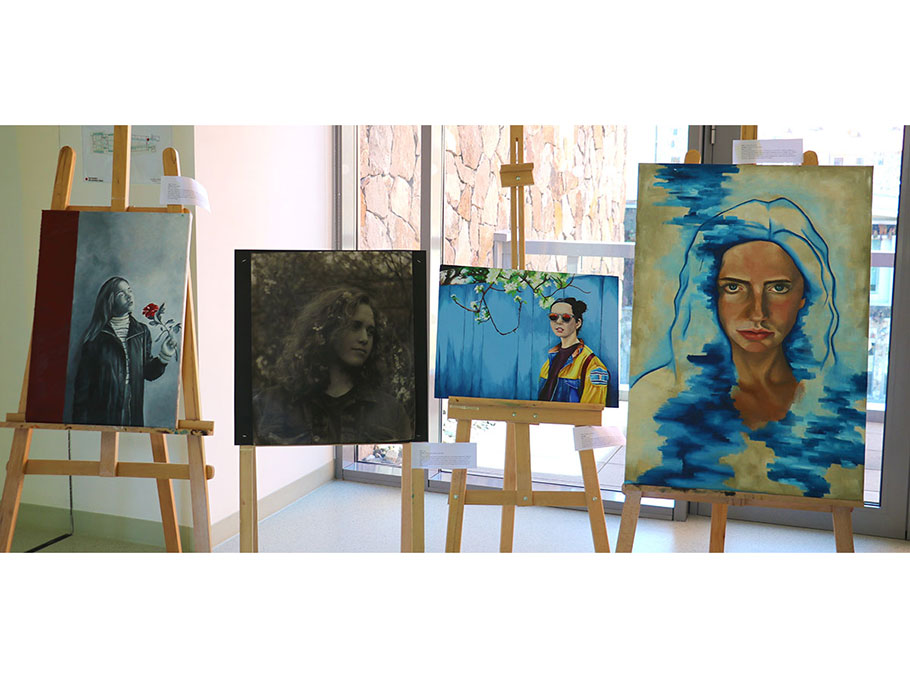 Photo: UWC Dilijan
The closing of Armenian borders and reduction in flights changed the situation once more. At that point (on March 19) we recommended our second-year students to leave as well, a process that is still ongoing. As of the time of responding to this question, we have 36 students left on campus (out of a total of 226).
A further twist came with the IB's announcement that they have cancelled the May 2020 exams and that student's learning will be recognized "based on student's coursework and the established assessment expertise, rigor and quality control already built into the programmes".
We will continue to do anything we can to keep supporting the students who cannot go home and anyone who needs help. It is a global situation of emergency where we need to ensure that we can prioritize those who need it.
Amalie Khachatryan
Photos: UWC Dilijan