Yerevan /Mediamax/. Aurora Humanitarian Initiative continues to partner with UWC to tackle humanitarian challenges.
Applications for the 2018 Aurora Humanitarian Project for UWC Schools and Colleges are now being accepted. The project, a partnership between the Aurora Humanitarian Initiative and UWC (United World Colleges), is open to all 17 UWC schools and colleges worldwide and encourages UWC students to design projects aimed at creating positive change in communities surrounding their respective schools and colleges.

The winning group will be awarded a USD 4000 grant toward their project's implementation.

"We are committed to motivating students to care about the communities in which they live and try to bring positive change around them," said Veronika Zonabend, founder of UWC in Dilijan, Armenia. "Our aim is not only to alert UWC students and alumni to the urgency of specific humanitarian issues but to motivate them to go deeper, take responsibility, and propose solutions through innovative and economically, socially and environmentally sustainable approaches."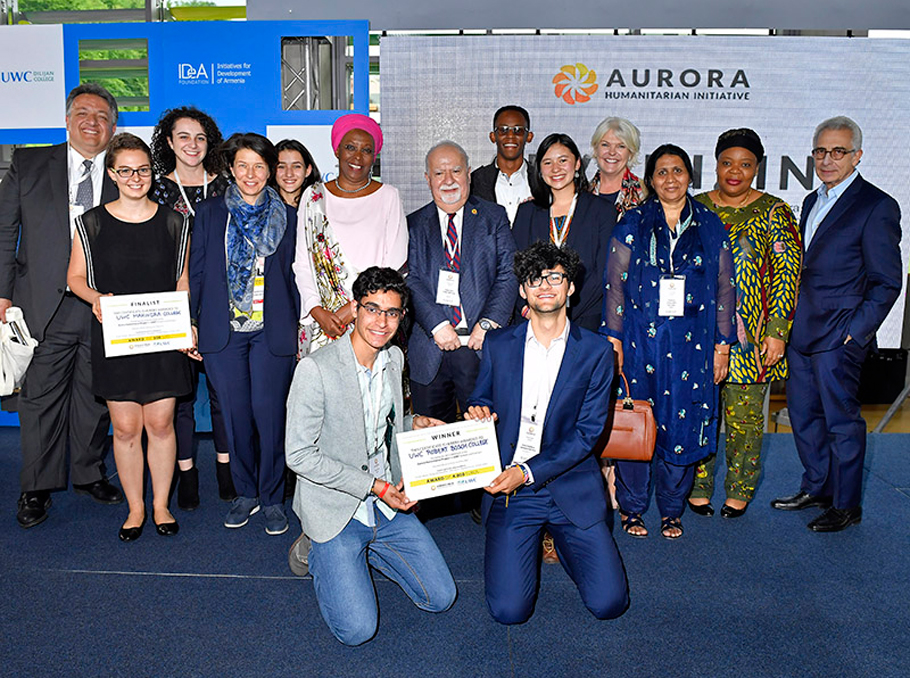 Photo: UWC


This is the second year of the Aurora Humanitarian Project for UWC Schools and Colleges (AHP). Fifteen of the then 16 UWC schools and colleges participated in the first year. The project proposals addressed a broad and diverse range of humanitarian issues identified near their schools and colleges and often proposed close collaborations with local communities. "The Aurora Humanitarian Project for UWC Schools and Colleges challenges UWC's diverse student body to think about concrete ways to make positive, meaningful and sustainable change in the world," said UWC International's Executive Director Jens Waltermann.

Proposed projects must address a concrete humanitarian concern identified by the project team which is relevant to the UWC school or college's geographic location and propose concrete steps to reduce it in or eliminate it. Projects must be student-initiated and student-led. Each UWC school or college can only nominate one project to the AHP.

All details about the Aurora Humanitarian Project for UWC Schools and Colleges can be found here.