On May 25, 2022, Armenian Prime Minister Nikol Pashinyan announced that Armenia's first space satellite was launched into the Earth's orbit on a SpaceX spacecraft from Cape Canaveral in the United States. "This happened thanks to the cooperation between the Armenian state Geocosmos company and the Spanish SATLANTIS", he said.
10 months later Mediamax talked to Juan Tomas Hernani, CEO of SATLANTIS.
Why was SATLANTIS chosen by the Armenian side to operate the satellite?
SATLANTIS, as a сompany specialized in Space technology for Earth Observation providing innovative, quality-focused and customizable full-solutions for Small Satellites with high and very high-resolution optical payloads for EO to the end-users, was proposing a full solution with a Control Centre in Yerevan, to have sovereignty over this satellite and the following ones, and was the only company to commit to the launch of the Armenian satellite one month after the project signature, the 25th of May 2022.
The unique characteristics of the proposed solution, such as the multispectral resolution in visible (RGB) plus a near infra-red band, are offered at 2m resolution with the greatest image quality, making ARMSAT_1 the best CubeSat in the world for Earth Observation.
Do you have unique technologies that others don't have?
Yes, we could not provide these unique solutions without the Ultra High-Resolution technology developed by SATLANTIS, which makes pixels 3 times more precise, with a huge saving for Armenia.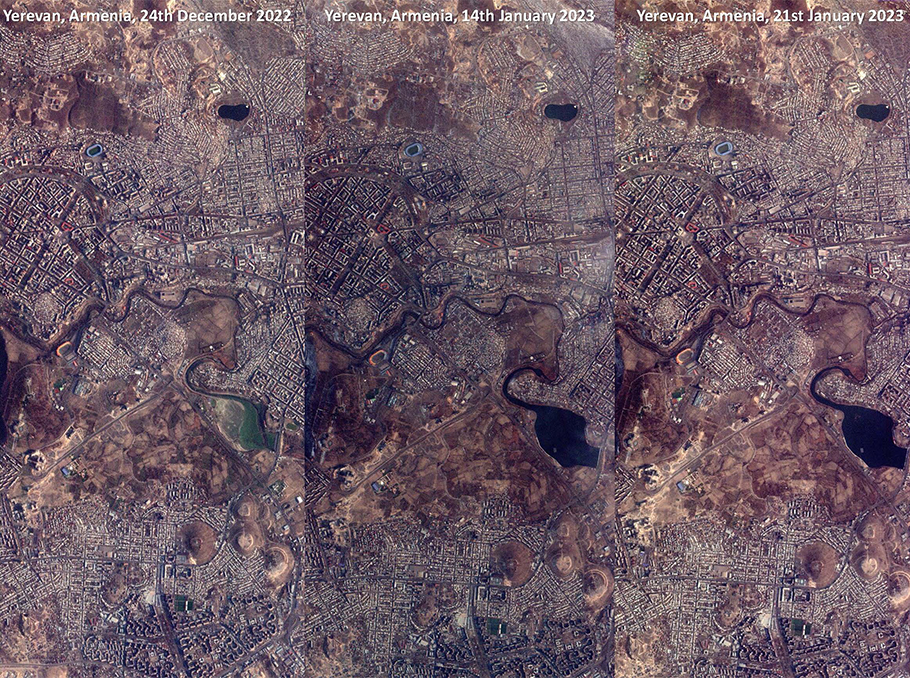 Photo: SATLANTIS
Furthermore, the agile maneuver of the satellite enables us, for instance, to point along the country borders or the Sevan Lake coastline.
Many people in Armenia don't know what is ARMSAT_1. Can you give us some details?
With just a size of a 16U (20 x 20 x 40 cm3), ARMSAT_1, with 15 orbits per day from its 525 km altitude sun synchronous orbit, can acquire images during 80 minutes per day, covering an area of 13 x 7 km2 per second of acquisition, from the entire Earth surface. With respect to the Armenian territory, the satellite is providing 3 observations over the country every 7 days nominally, with improved numbers thanks to the satellite maneuvering capabilities for urgent tasking requests.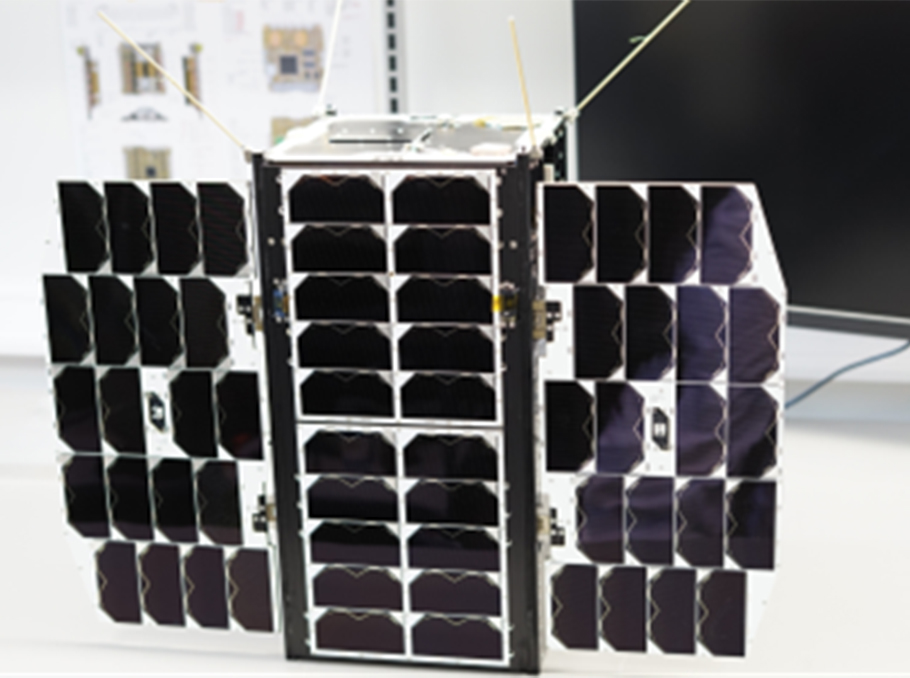 Photo: SATLANTIS
The observation strategy of ARMSAT_1 results in 13km width strip mosaics with 2m 4-band multispectral resolution analysis ready data. With analysis ready we refer to data with all the corrections (radiometric, geometric, atmospheric, etc.) in order for the end user not to require any pre-processing before data analysis.
What does it mean for a country to have a satellite?
When you are in a non-stressed context, you can buy images from American suppliers or others. But when you are in an emergency like fires, droughts, natural disasters, or security threats, you cannot depend on foreign services.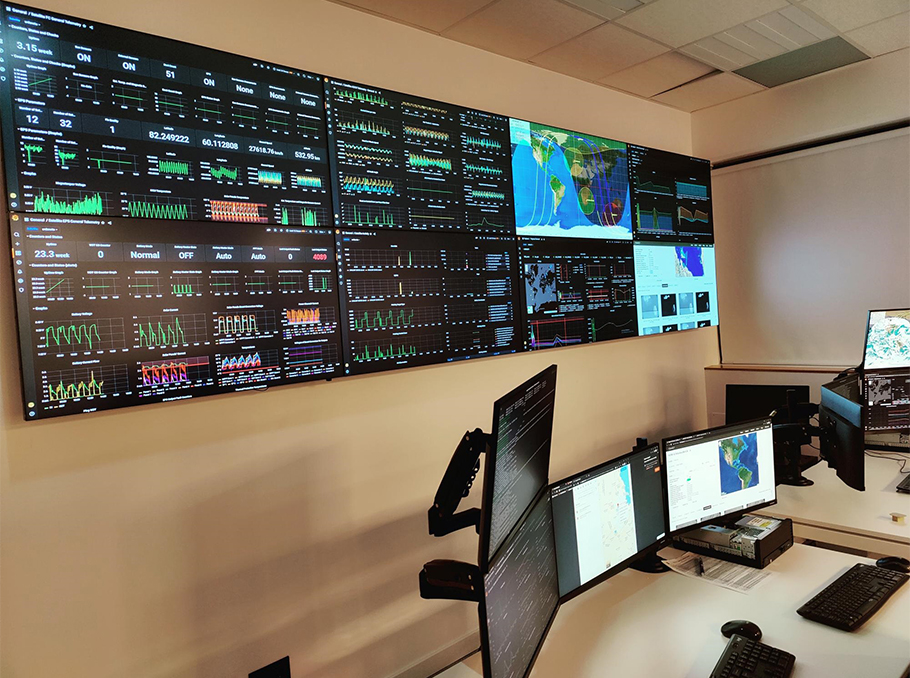 Photo: SATLANTIS
This sovereignty is today accessible to a small club of countries. Armenia decided to join this club through SATLANTIS, with a strategy of SmallSats, and achieved this position in a record time of less than one year.
Can you present some concrete results that were achieved during this period thanks to ARMSAT_1?
Today the Ministry has downloaded over 390.000 images of the world with particular tasking in the Armenian territory, applicable to many fields. The next step, foreseen for next month, is an agenda of coaching Armenian industry and users with international experts, in a series of workshops, to stimulate the use of such a precious asset. The first workshop is for the agriculture sector.
Because of the complicated security situation in the region many Armenians assume that the satellite could be used for defense and security purposes as well. It's a sensitive issue, but can you comment on that?
This is a multi-civil satellite with 2-meter resolution. Of course, monitoring of illegal settlements or wrong use of natural resources are functions that compete to several governmental departments. The country has the unique opportunity to jump into higher resolutions and functions, as long as the satellites are built and declared for the purpose.
Please tell us who the responsibilities are shared between your company and the Armenian side - who is responsible for what?
The ministry of High-Tech Industries, through Geocosmos as the operator, are in charge of the satellite operation and exploitation of the images. We provide the maintenance and backup support, assuring the efficient operation. In the near future, the control centre will be able to monitor all Armenian satellites under the same infrastructure. We are extremely thankful to the confidence of Minister Robert Khachatryan and his team, who have managed this project for almost one year with intelligence and great results.
What are the future plans and opportunities?
It is important not to lose momentum. We have a window of opportunity that is narrow if Armenia wants to have available a submetric resolution capacity for next year, that we could call ARMSAT_2. A normal satellite project would lead us to 2026, but we can do the miracle again, as we did with ARMSAT_1, launched only one month later. If Armenia agrees to make ARMSAT_2 during the next months, we could have a submetric satellite with unique characteristics such as infrared carbon dioxide (CO2) and methane (CH4) customized filters by the end of next year.
We've heard about your plans to build a factory in Armenia – can you please elaborate on this?
Our commitment with the country is to have a factory for the final assembly of the second satellite, which would be ARMSAT_2, a facility that will be unique in this region.
Do you see any risks that are challenging the project?
Related to current operations and ARMSAT_1, we are under a successful and normal operation. We should state, though, that Space is a "dangerous place", where a redundancy strategy is needed, and insurance for operations is a convenient practice.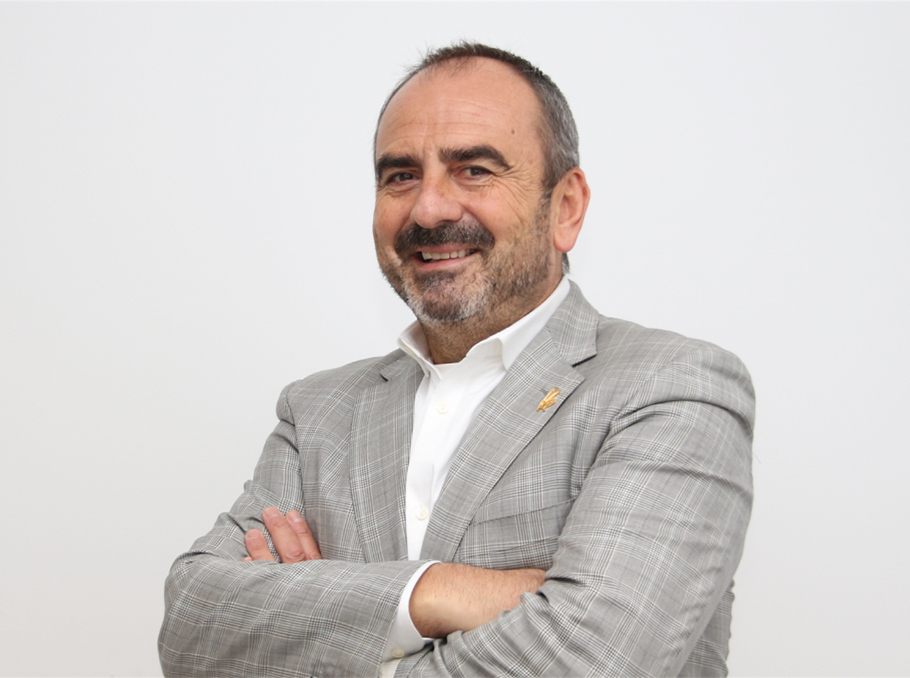 Juan Tomas Hernani
Photo: SATLANTIS
Related to ARMSAT_2, the commitment of factory and satellite is a major step with a lot of pressure on the engineering team, with a schedule that is very tight to arrive at launching in one year. If we miss this window, we will move into a 3-year timeframe project.
Armenia is in an unveiled position to sustain the leadership of space in the region. The first move from the Ministry of High-Tech Industries was bold and enthusiastic, and it is now a big success. We want Armenia to capitalize on this success and move fast into the next step, with national factory assembly capabilities, and complementing the first step towards an Armenian constellation of satellites, with the second submetric launch during next year. The risk is the loss of momentum and the decision from other countries moving ahead in Space.