Wikimedia Armenia non-profit organization president Susanna Mkrtchyan was granted the "Honorable mention of the year" award by Jimmy Wales at the 9th Wikimania conference in Mexico.
According to Wikipedia, this prize awarded by Jimmy Wales highlights achievements for Wikipedia encyclopedia by an individual Wikipedian.
Ph.D. in Technical Sciences Susanna Mkrtchyan, also known in the Wiki world as "Wiki granny" ("Wikitatik"), has made a tremendous contribution to development of Armenian Wikipedia in the past 5 years. Owing to her and "Wiki movement" activists, Armenian Wikipedia articles not only abruptly increased in number but also experienced fundamental improvement of content quality.
"Wiki Camp" initiative by Susanna and her friends was announced "The Coolest Project" at Wikimania conference last year, and "Western Armenian Wikipedia" idea gained the third position among this year's Cool projects.
Susanna Mkrtchyan wrote her first Wikipedia article "Economy of Urartu" in 2010 and immediately realized that taking Armenian Wikipedia out of its miserable state required new and outside-the-square ideas. She presented a course of action on development of Wikimedia projects in Armenia at the Wikimedia conference in Israel in 2011.
Susanna continues to write articles for Wikipedia. "Sometimes I see that there's no article on an important subject, so I compose one. If the article is left unfinished due to lack of time, our editors, who follow my steps on Wikipedia, finish my work," Susanna Mkrtchyan told in an interview to Mediamax.
Wikimania surprises Susanna
Wikimania is an annual conference for all persons interested in Wiki projects. According to Susanna Mkrtchyan, Jimmy Wales's prize was a great surprise for her.
"The winner's name is kept secret till the very end, but some people seemed to know it already, as many were taking pictures with me before my name was called. I presented some conference participants with Wikimedia t-shirts, and they wore those to the closing ceremony. Before Jimmy Wales' speech, I was talking to GLAM-Wiki founder about correct representation of Armenian museums in Wikipedia, and once Jimmy started speaking he hurried me to take a seat. I wasn't wearing our t-shirt on that day, as I gave the last one to an Arab girl.
During Jimmy's speech, our regional Wikimedia manager sent me a message, asking if I was listening. To be honest, I even started to worry a bit at that moment. However, my photo appeared on the screen after a while, and Jimmy named me the Wikipedian of the year. He only called my first name and had to repeat my last name after I pronounced it, as it was difficult for him. It was very unexpected for me. He also presented the achievements of Wikimedia Armenia in his speech," told Susanna.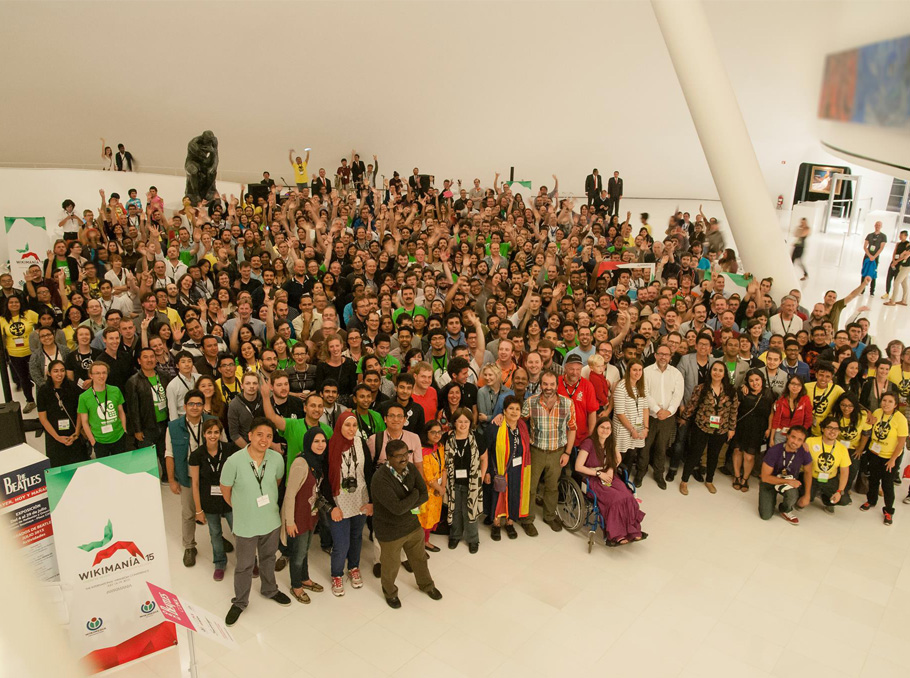 Photo: Wikimedia.org
Wikimania conference is held in a different country every year. Countries apply to host the conference. If the application receives unanimous approval, the conference is held in the given country. Susanna doesn't exclude the possibility that one day Armenia will host the conference.
"It will simply require additional human and financial resources. It's true that Wikimedia foundation provides funds for organization of the conference, but it's difficult to give our best presentation with a fixed amount of money. If we are ever the hosting country, I'd like everything to be well-organized. If so many active Wikipedians who create content in different languages arrive in our country, the matter of Armenia's web representation will be resolved in the best way," stated Susanna.
On Wiki Camps
It's been 2 years since Wikimedia Armenia started to organize camps where 14-20 years old youngsters edit Wikipedia or Wiktionary. Witnessing success of Wiki Camps, Galust Gyulbenkian Foundation, which closely cooperates with Wikimedia Armenia, expressed a desire to jointly organize a Wiki Camp in Lebanon this year, where campers will enrich Wikipedia with articles in Western Armenian.
"The year's most active 4 Armenian youngsters will accompany us to Lebanon. We also want to organize Wiki Camp together with Gyulbenkian Foundation next year in France," said Susanna.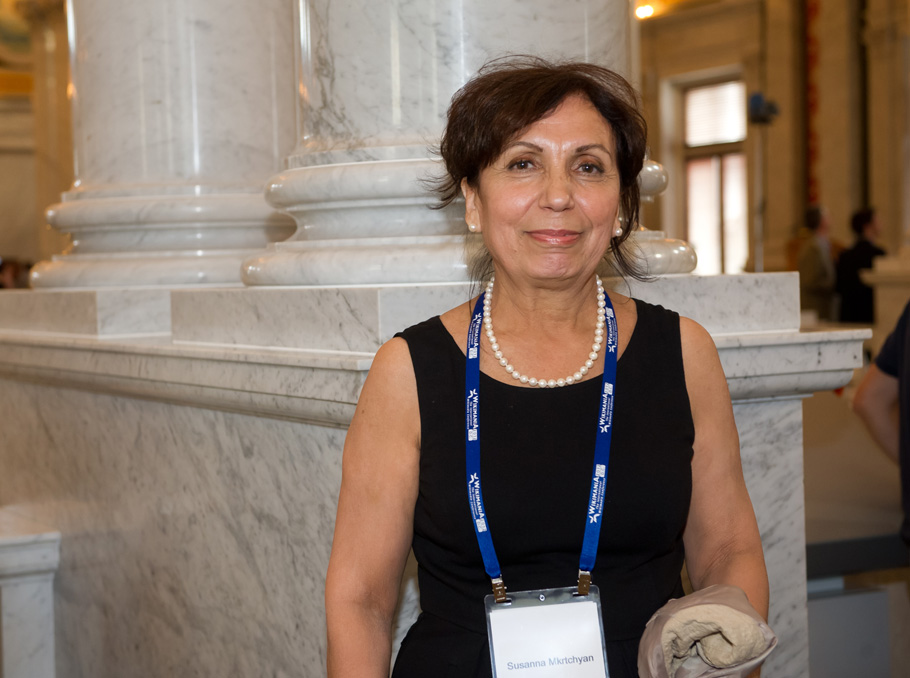 Susanna Mkrtchyan
Photo: Wikimedia.org
On August 16-29 youngsters from Estonia and Georgia will also join the second shift of Wiki Camp at Aghveran. Susanna is convinced that next year even more countries will participate in Wiki Camps organized in Armenia.
Western Armenian Wikipedia and other projects
There are over 1,600 Western Armenian articles in Wikipedia at present, and Susanna believes that after the Lebanese Wiki Camp the number of articles will notably grow. Since Western Armenian isn't represented as a separate language on the Internet, Western Armenian articles are edited in Armenian Wikipedia. Lack of representation of Western Armenian among Internet languages is a source of problems for Wiki editors, therefore Wikimedia Armenia together with Gyulbekian Foundation and Armenian linguists will apply for a language code to International Organization for Standardization to resolve this issue.
"Wiki loves science" project is one of the successful initiatives of Wikimedia Armenia. Every month the Wiki editors who are most active in writing articles on scientific subjects are received for 2-day discussions in Aghveran.
It is possible that in near future we'll set a great prize for the project's most active participant, e.g. participation in Wikimania held next year in Italia," said Susanna.
Mariam Manoyan