The Izmirlian Foundation will donate USD 5 million to the Vazgen Sargsyan Military University for the campus modernization program. The Foundation and the Ministry of Defense of Armenia signed the corresponding Memorandum of understanding on December 13, in Yerevan.

The Izmirlian Foundation had its unique role in the process of establishing the first Military University in the country named after Vazgen Sargsyan. In 1996-1998 the Foundation financed construction of the two barracks of the Military University as well as the heating and power system and the canteen.

Within the period from 2000 to 2011, the Izmirlian Foundation in cooperation with "Hayastan" All Armenian Fund has provided regular monthly allowances to the families of deceased soldiers.

From 2002 to 2016 the Izmirlian Foundation initiated and was continuously implementing a psychological support project at the Military University aimed at organizing lecturing and psychological counseling sessions for the cadets.

Recognizing the critical role of the Armenian Army in ensuring the security of the country, the Izmirlian Foundation continues its cooperation with the Ministry of Defense of Armenia and remains among the patrons of Vazgen Sargsyan Military University and its cadets.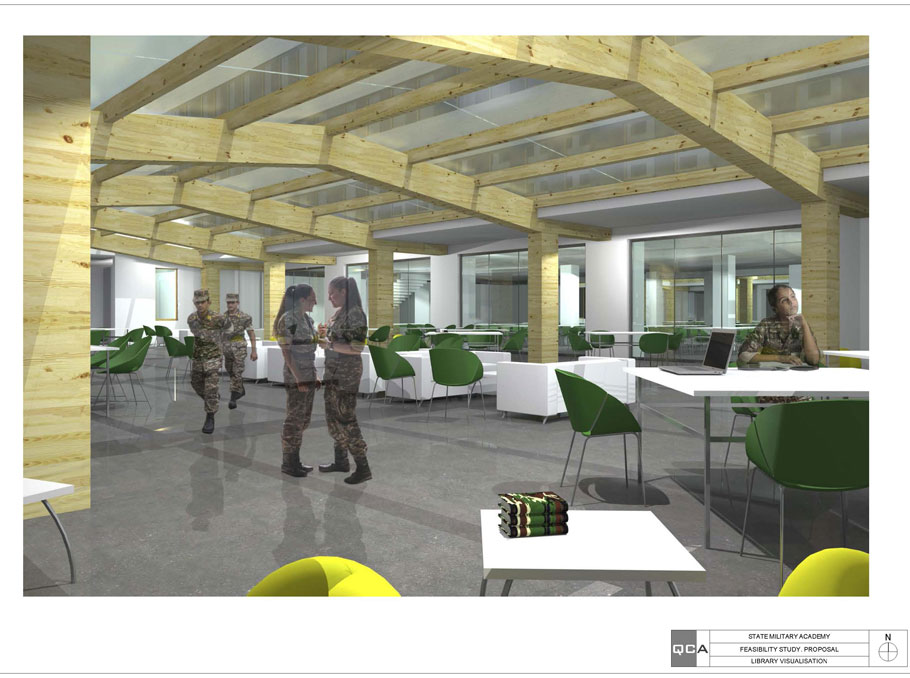 Photo: Izmirlian Foundation/QCA


According to the reconstruction concept of the Military University developed by the Ministry of Defense, two out of the four subsidiary buildings of the university will be transformed into dormitories.

Moreover, glass-roof structures will be constructed between the four buildings to tie them together, composing a modern complex. The new areas will serve for educational and training purposes of the students.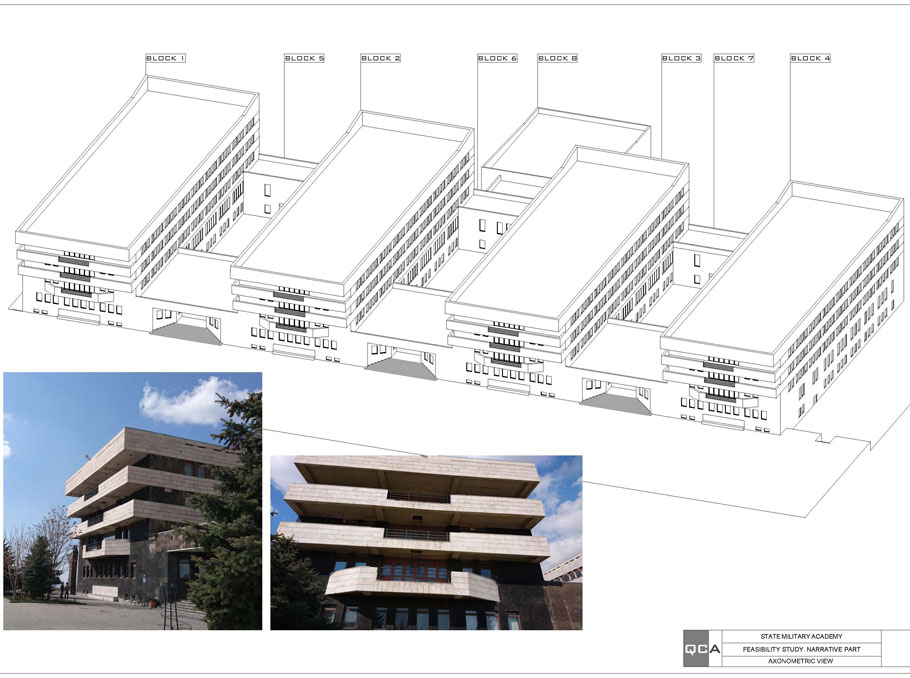 Photo: Izmirlian Foundation/QCA


It is planned that the first and the second-year students will stay in the barracks, which are planned to be renovated and upgraded as per modern standards, while the third and fourth-year students will be offered premises in the dormitory.

The next stage will be to develop the final draft of the design works and it is envisaged to implement the project on modernization of the Military University in the upcoming two years. In two years, students who entered Monte Melkonian School in 2017 will graduate, and it is desirable that they continue military education in conditions similar to those of Monte school in Dilijan.