The students of Aknaghbyur Basic School expect a new physical education teacher every two years. Mr. Khazhak was replaced by Mr. Sasun, and now Ms. Suzanna has moved to Aknaghbyur. The P.E. teacher's vacancy in this community of Tavush has been filled by Teach For Armenia's Teacher-Leaders since 2016.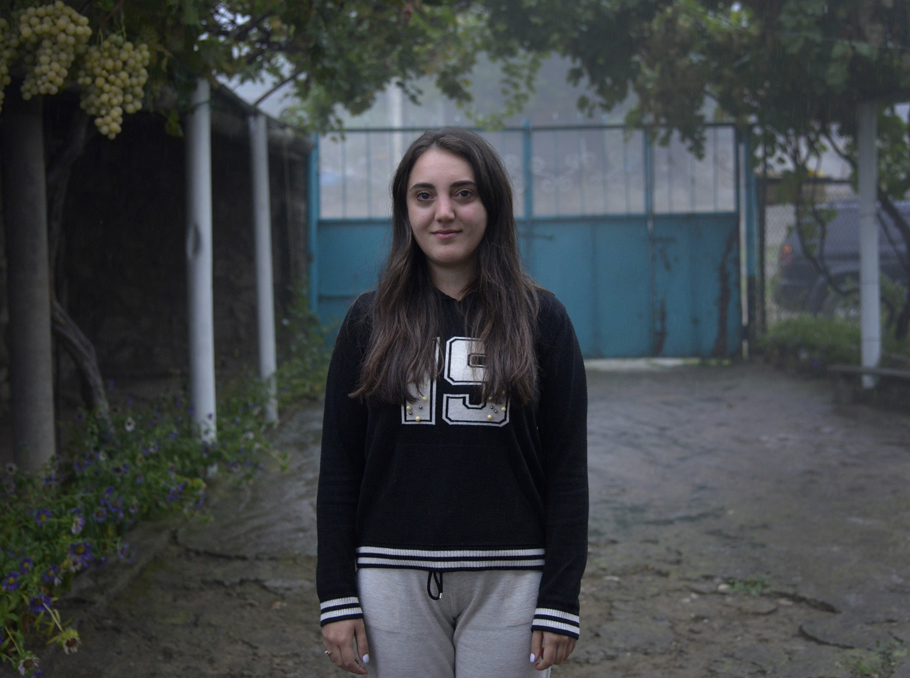 Suzanna Teymurazyan
Photo: Vaghinak Ghazaryan/Mediamax
Suzanna Teymurazyan applied for the two-year Leadership Development Program right after university graduation. She thought if she was accepted, it would mean that she would be placed in some rural community. After passing several interview rounds, she became convinced that her and Teach For Armenia's ideals were aligned.
"While studying in university, I noticed that everyone raises issues and acknowledges the solutions, but they don't want to do anything. No one wants to work on themselves. I started thinking about what could be changed, what I myself would like to do. I realized that I couldn't sit and wait for someone to support my country or make my life better. I have to start to change myself. That was the first signal to apply to Teach For Armenia."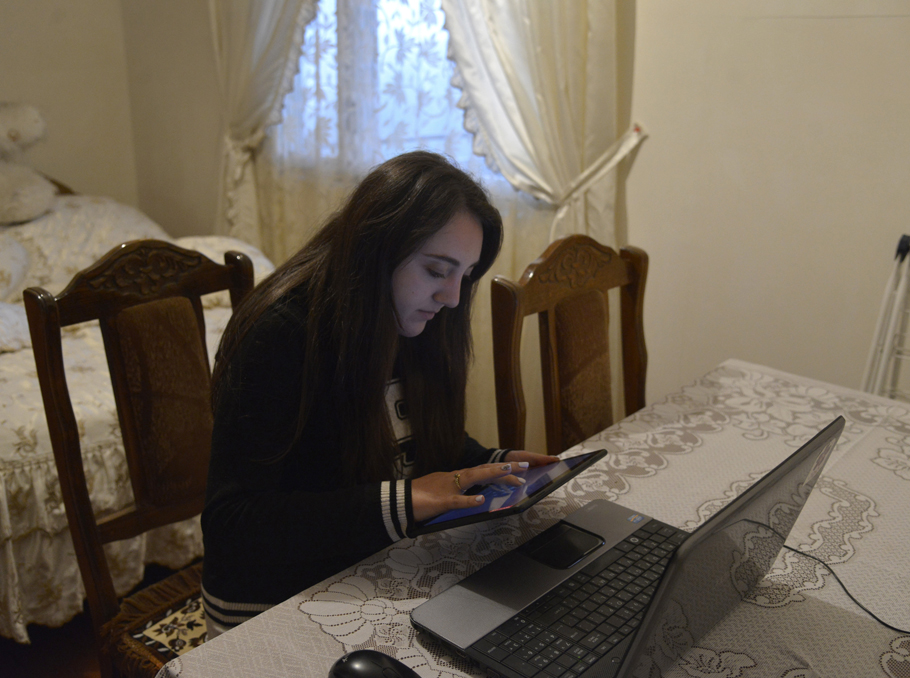 Suzanna Teymurazyan
Photo: Vaghinak Ghazaryan/Mediamax
Suzanna graduated from the State Institute of Physical Culture and Sports of Armenia, and simultaneously with teaching she is getting her Master's degree. Being away from her family and the city life for the first time, she moved to Aknaghbyur village with romantic ideas of how close she will be to beautiful nature, and the impact she'll have on the lives of the children on her own. The reality, however, with all the living and working problems, was much different.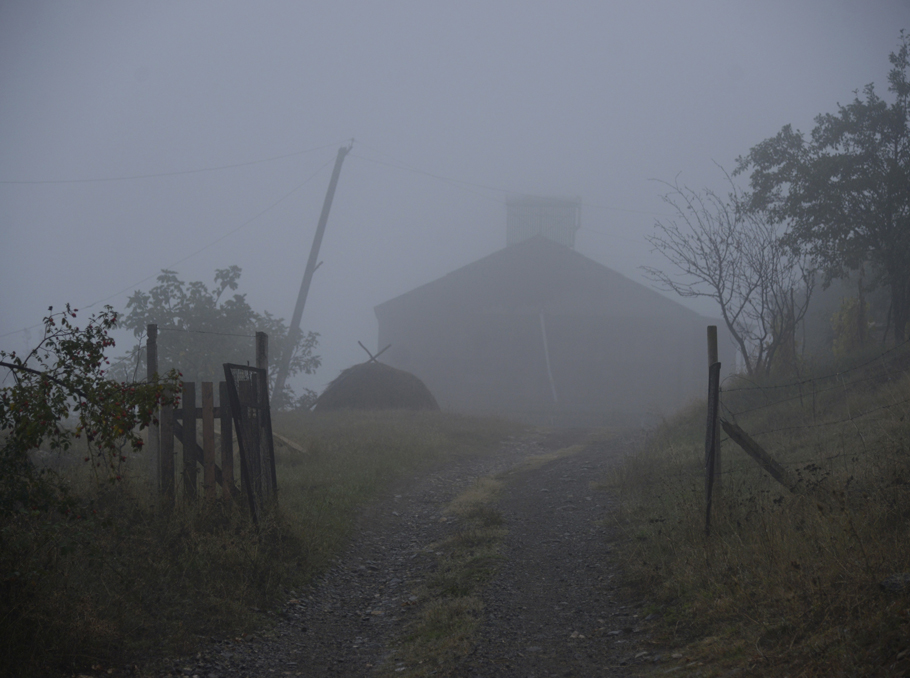 Photo: Vaghinak Ghazaryan/Mediamax
"I worried a lot about how to behave, how they will accept me, but then I realized that it won't happen in a day. Every day, you discover yourself and your students in different situations. You try to find a solution. You learn to express yourself correctly, to react at the right time, and in the right way. Our age difference is not big, and it helps them better comprehend what they want, how I can stir up their interest, and what examples I can come up with so that they understand different topics. I follow them on social media, I know how they live, what music they listen to. They follow me as well and get to know and understand me better."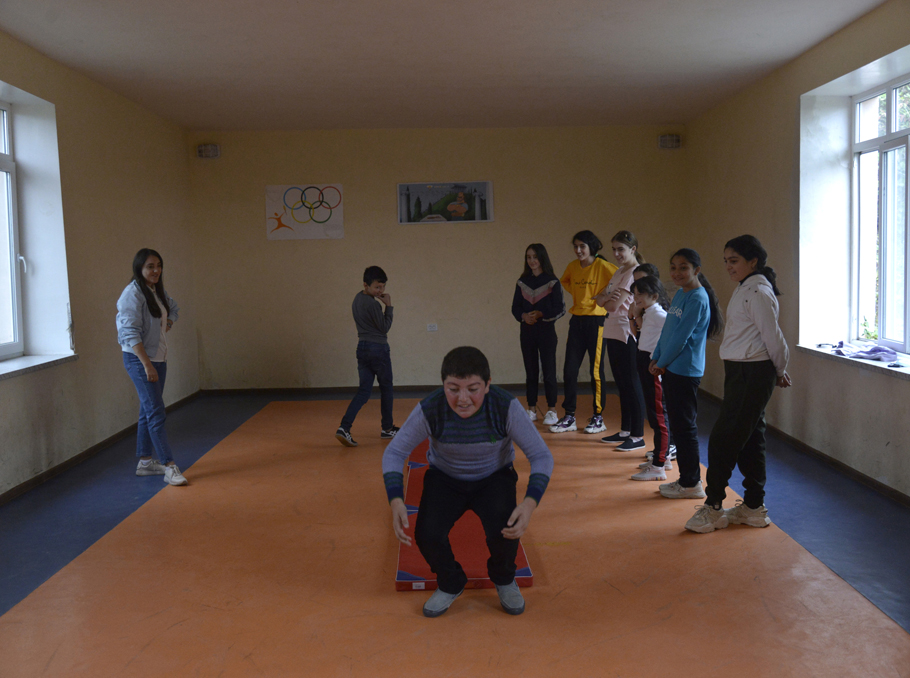 Photo: Vaghinak Ghazaryan/Mediamax
The Aknaghbyur Basic School has 30 students. Many parents prefer to send their children to a school in Ijevan. If I have the 7th grade in the gym, then the lesson starts with Ashot's predictable question, "Are we going to play football today?"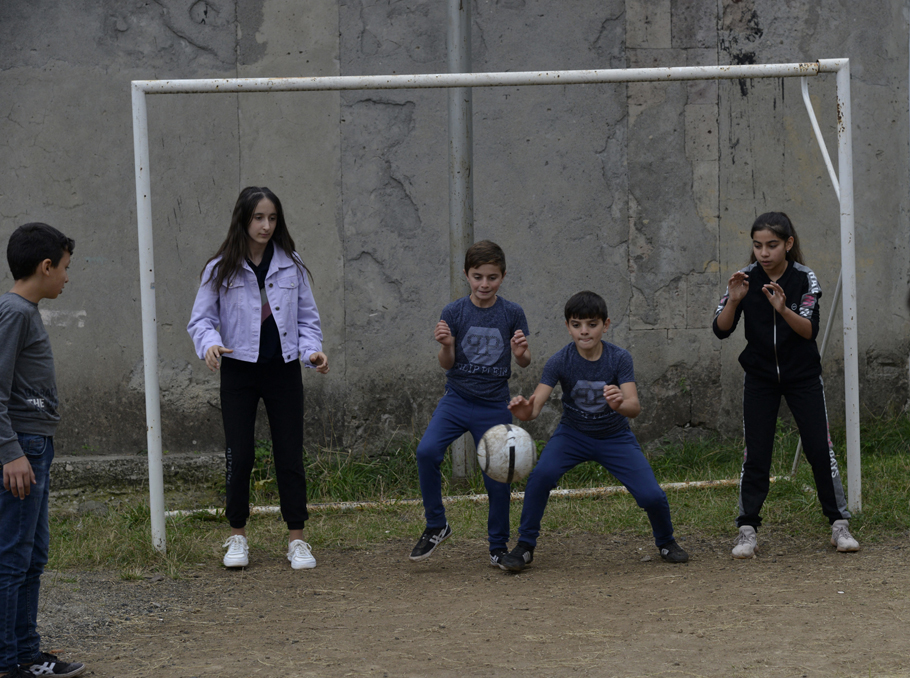 Photo: Vaghinak Ghazaryan/Mediamax
Suzanna is trying to meet the program requirements and, at the same time, dedicate time to students' desires within a 45-minute timeframe. She says every child is a big world that you want to discover.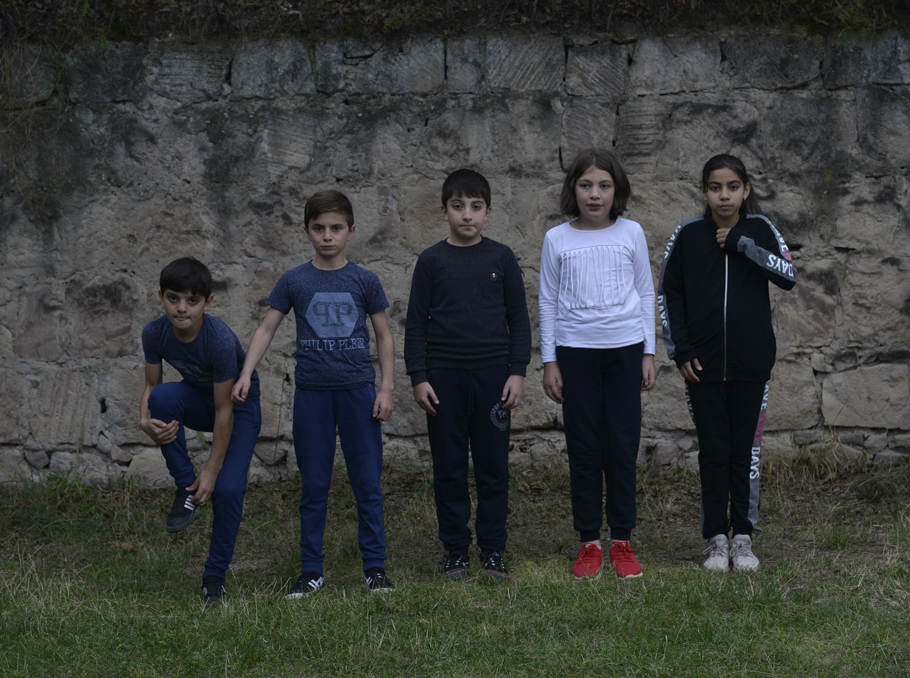 Photo: Vaghinak Ghazaryan/Mediamax
She is trying to teach the subject she hated in school in such a way that the students love and value it. Suzanna says P.E. is not for physical activity only, it also forms important values in a person.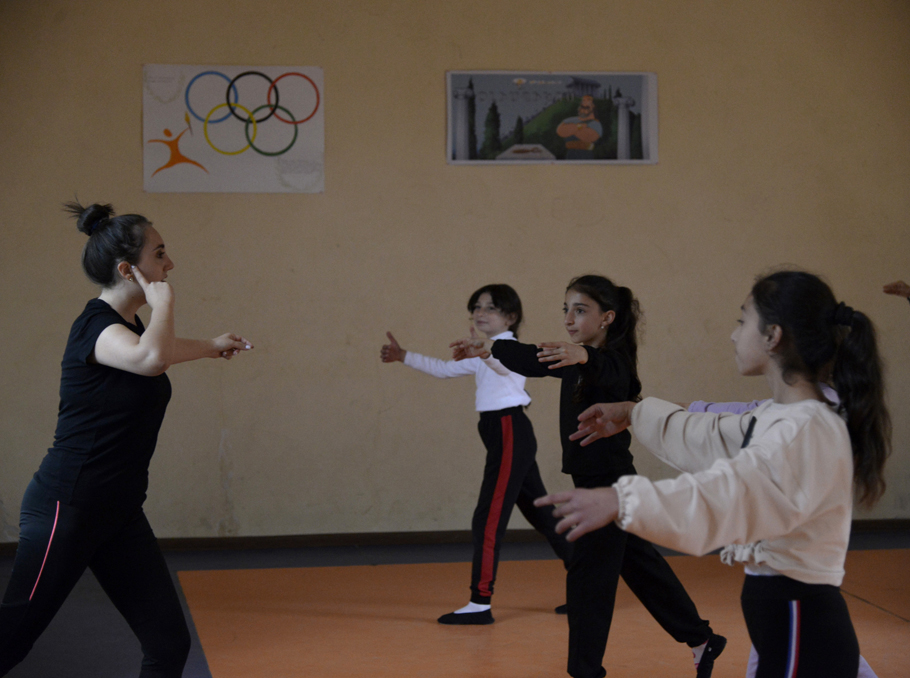 Photo: Vaghinak Ghazaryan/Mediamax
"P.E. is teamwork, friendship, respect, and an ideology of Olympism. The children always want to have only the best players on their team. They only want to win. They do not tolerate defeat. Meanwhile, they should be taught how to help out and involve weaker players, how to accept losing, and value the participation and team environment. Theoretical knowledge about healthy food, hygiene, the Olympic Games, and various sports are no less important than physical training."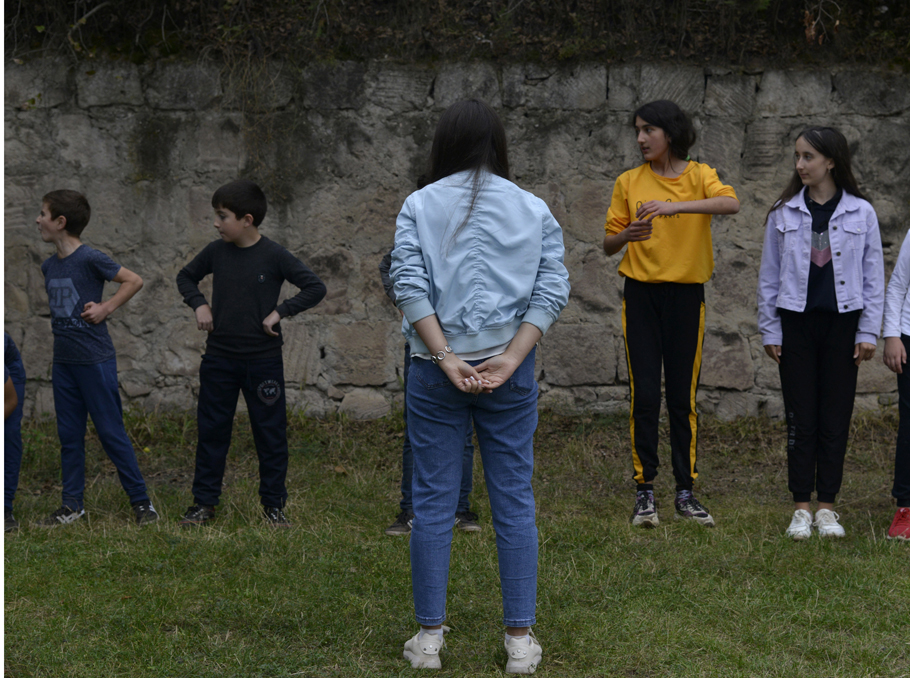 Photo: Vaghinak Ghazaryan/Mediamax
Recently, they conducted a competition dedicated to Ancient Olympic Games and invited guests from the State Institute of Physical Culture and Sports, who, in turn, invited the students of Aknaghbyur school to encourage them more.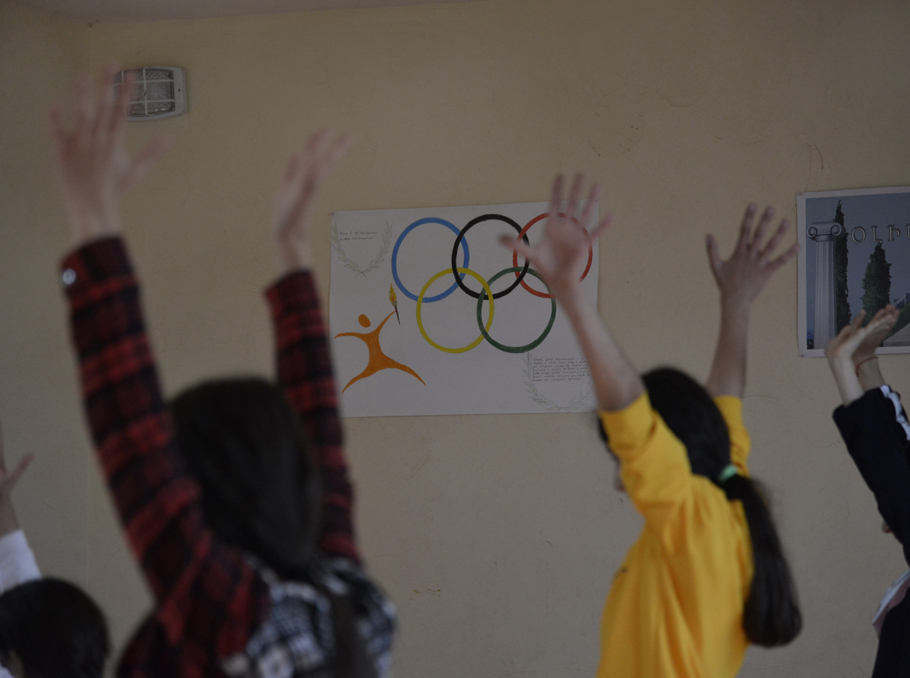 Photo: Vaghinak Ghazaryan/Mediamax
• "We didn't know anything about the Olympic Games before the arrival of Ms. Teymurazyan."
- "She even took us to watch the Olympionic cartoon."
- "We went to the Institute, saw the pictures of our champions and the medals. They took us to the library, wrestling, and other halls."
- "And then we went to play football on the big field," - the students say, interrupting each other.
Suzanna moved to the village with a large list of extracurricular activities in mind. She discussed her ideas with the children and realized that most of all they wanted to have dance classes.
Photo: Vaghinak Ghazaryan/Mediamax
"I am a member of the Sports Dance Federation. It is a huge part of me. The children's eyes shined as I told them about the dance class. Everyone enrolled in the class at first because they simply wanted to attend something, but in time they realized that dancing was not for them and left. Others continue to attend with great enthusiasm."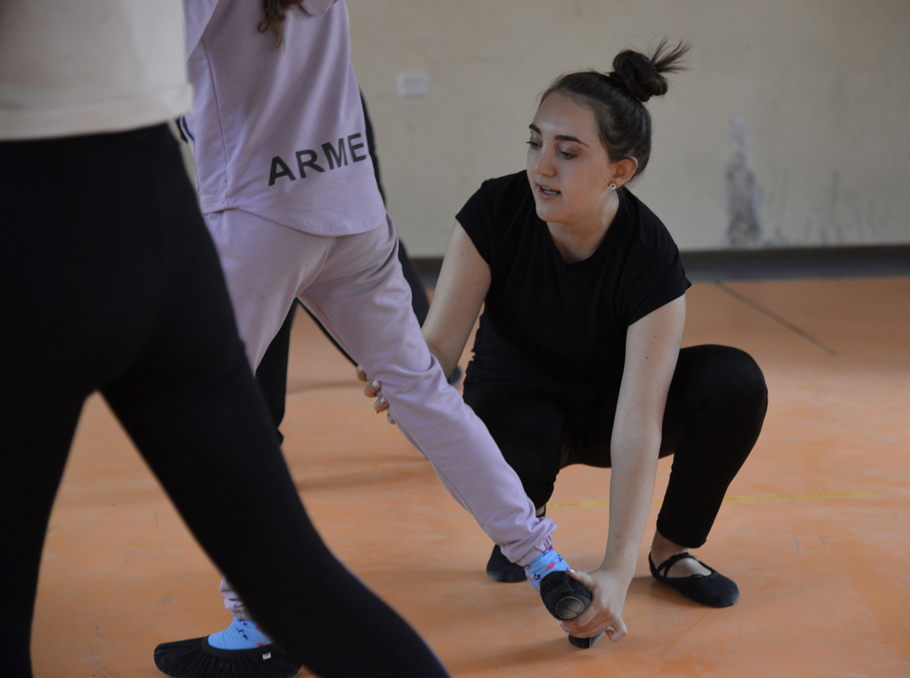 Photo: Vaghinak Ghazaryan/Mediamax
They are afraid that they will be forced to stop attending the dance class when it becomes colder because the classroom doesn't have a heating system. But they will be busy. They decided to start a theater group and start reading.
Suzanna regrets not staying in the village from the very beginning. There was no suitable house, so she had to live in Ijevan. But this May, a couple from Aknaghbyur, Susanna and Hamlet, invited the young teacher to live at their house. "She is such a good girl. It's like she has grown up in our house," says Mrs. Susanna.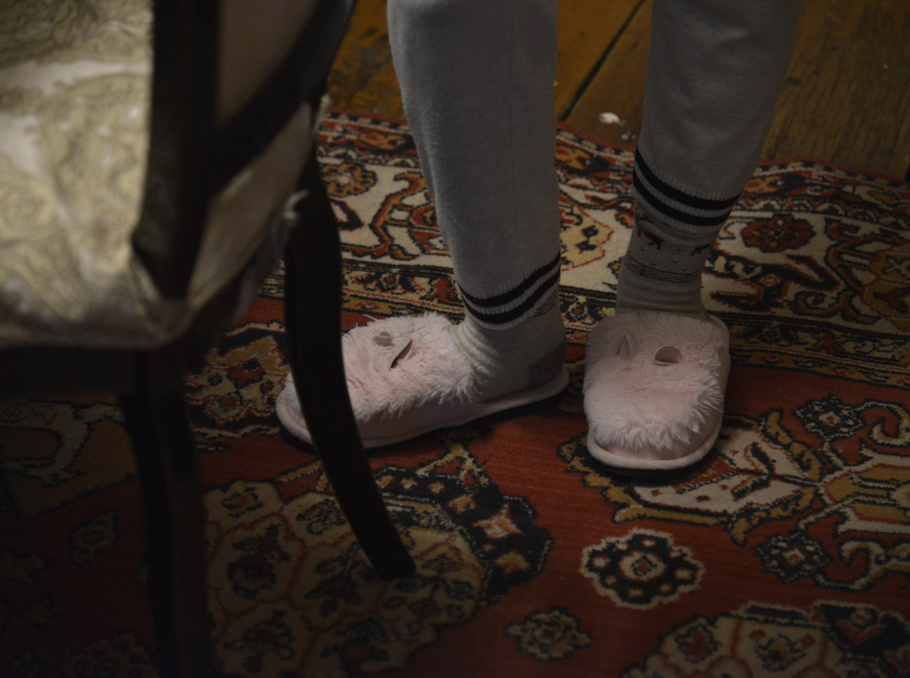 Photo: Vaghinak Ghazaryan/Mediamax
"Living in the village has helped me a lot. I feel like I know the children better and got acquainted with their daily life. I see that they help out at home and do various chores. I see when they are free, when they are tired, and what is happening in their family. It helps me understand why they are sad or happy and what is happening in their life. If you just come in, teach a lesson and leave, you don't learn anything about the student. You may see some signals from their eyes or their behavior, but when you know the reasons, it helps you understand and find the right way to work with that student."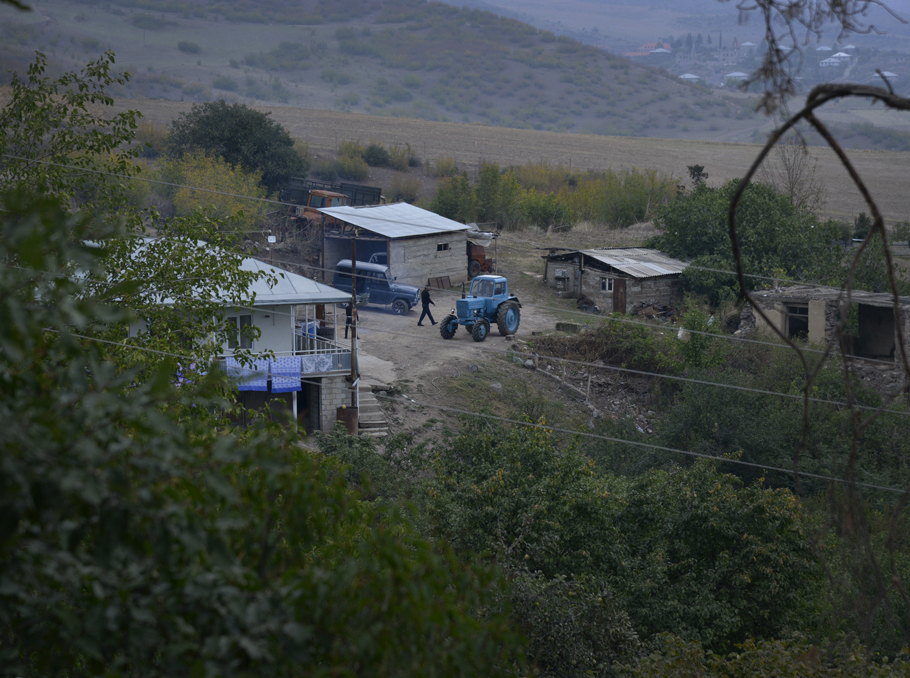 Photo: Vaghinak Ghazaryan/Mediamax
The school is small. It's like a big family. Everyone knows each other, they are all neighbors or relatives. They go on excursions all together. Everyone participates in the events. The last one was on September 27th, in memory of Aren Mirzoyan, a conscript from Aknaghbyur.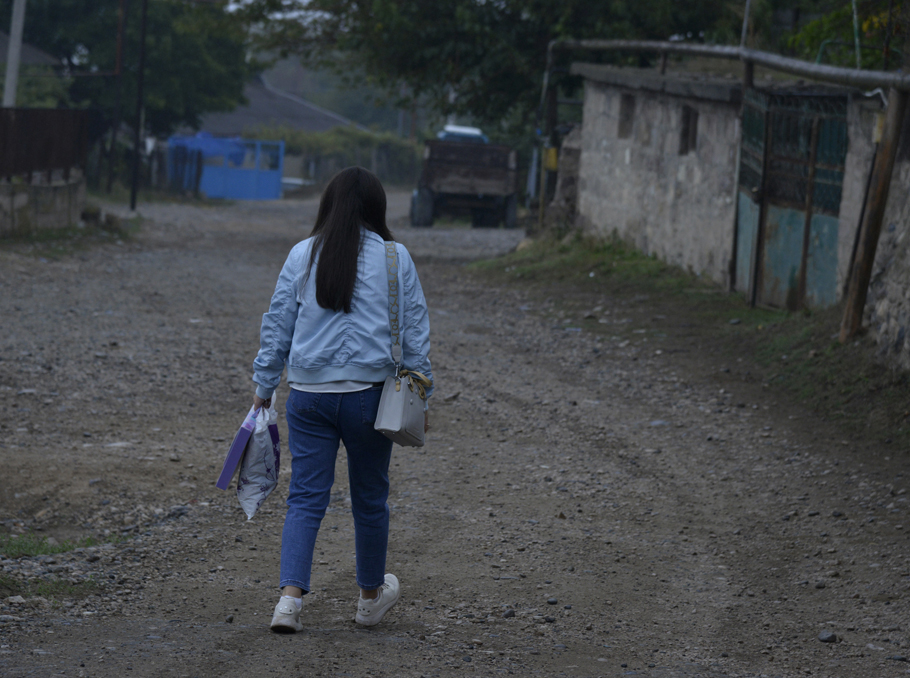 Photo: Vaghinak Ghazaryan/Mediamax
Suzanna says that the village has changed her a lot and made her grow up. She deals with more problems, but looks at life more realistically and works on herself more.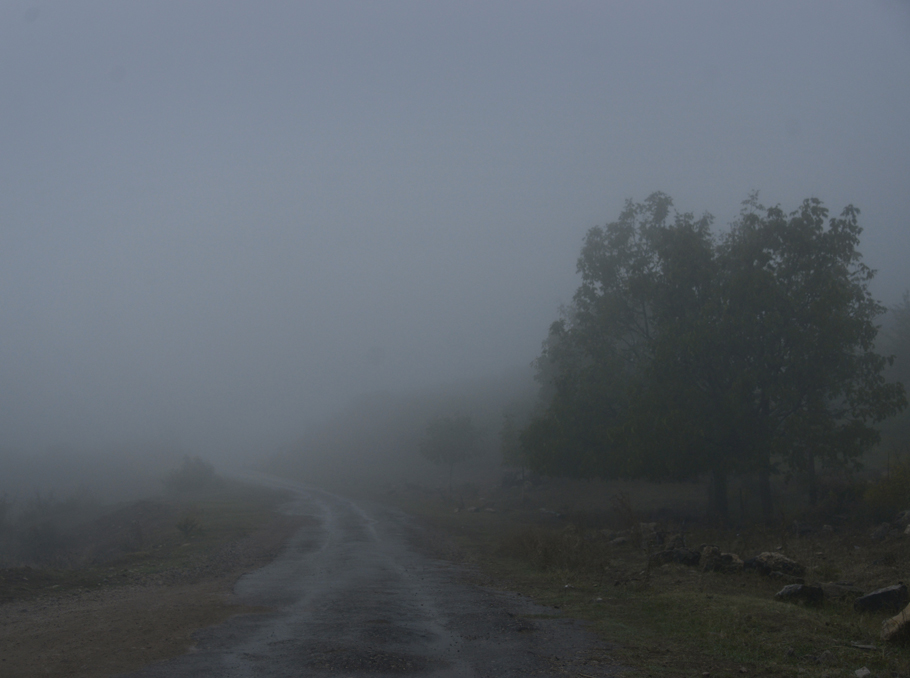 Photo: Vaghinak Ghazaryan/Mediamax
"I started to understand and love our country. You have to know your country, be a part of it, and love it wholeheartedly, not just with words, but with your actions. You have to love it every day. You have to love everyone. We need to instill in the students that we are strong when we love each other, when we cherish, support, and appreciate each other."
Lusine Gharibyan
Photos by Vaghinak Ghazaryan (especially for Mediamax)