"Syuzi, is the pakhlava red?" Alina asks her 11-year-old daughter. "It's going to be" Syuzi answers and turns on the kettle. Every time the smell of pakhlava spreads throughout the house, Alina finds herself transported back to their Hadrut home, imagining that the next day she will drink tea and eat pakhlava with her colleagues and that they would say: "Wow, how delicious this is".
Alina Matevosyan's family is displaced from the Hadrut region of Artsakh, now they live in Hrazdan, Armenia. After being displaced from Artsakh, Alina participated in the People in Need, pastry training course conducted within the "REACT: Relief and early recovery for people affected by conflict in Armenia" project funded by the EU. Thanks to her training, she can now take orders for different types of cakes.
Alina hosted Mediamax with the Artsakh rules, and provided them with pakhlava and delicious tea; she discussed her family's difficulties, her new profession, and the increasing number of orders.
"I was looking for a job in all possible places"
"During the 44-day war, my husband stayed in Artsakh, and I moved with my children from Hadrut to Yeghegnadzor, then to Tsaghkadzor, where I found a place that provided for displaced people. When the governmental support ended, we decided to settle in Hrazdan. We were waiting to return to Artsakh. Time passed, and we understood that there might be no chance to return home. After the war, my husband had health problems, yet I was looking for a job in all possible places.
I am a teacher, and after being displaced, I first tried to work in my field, but I was unsuccessful. There was a bakery on the first floor of the building where we lived, I started working there secretly from my family, but my husband found out and got angry. I started giving classes, but at the same time, I was still searching for a job. With the winter approaching, my anxiety grew, and I worried about how we would pay for utilities; we still didn't know that the People in Need organisation would help to cover our utility bills."
"We had nothing but an oven"
"In Hadrut I often made pastries, I told all my relatives on birthdays and other occasions, that the pastries were on me. Once again, when I did not find a job in schools and development centres in Hrazdan, I decided to bake pakhlava at home. We had an oven, I bought it after our displacement when I didn't even know where and how we would live. Every time we moved to a new area, I said, "Be careful, don't damage the oven" (laughs - ed.).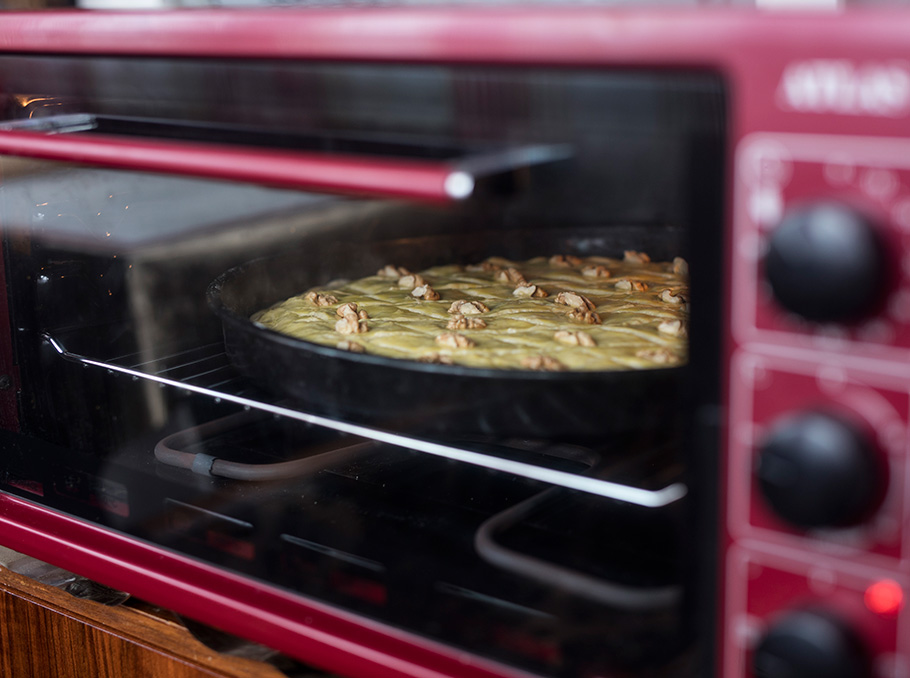 Photo: Mediamax
When I started baking pakhlava at home, we served our friends; everyone liked it, and they said that if I start taking orders, they would definitely buy it. I've made pakhlava for you too because everything started from this. I make it with a Hadrut recipe, it is different from other pakhlavas; the dough is not layered, there are many walnuts, and I sweeten it with honey."
Pastry training
"I started taking orders, but all people wanted were a few pieces of pakhlava and funnel cake․ At that time, I was participating in a short pastry class in Yerevan. I also received an offer for a free professional pastry course from People in Need. I happily agreed, and when I learned that there were participants from Artsakh, my excitement doubled. The classes were held in Hrazdan. The interaction between our teacher Tsovinar and the participants was interesting. We often had discussions and shared everything we knew with each other.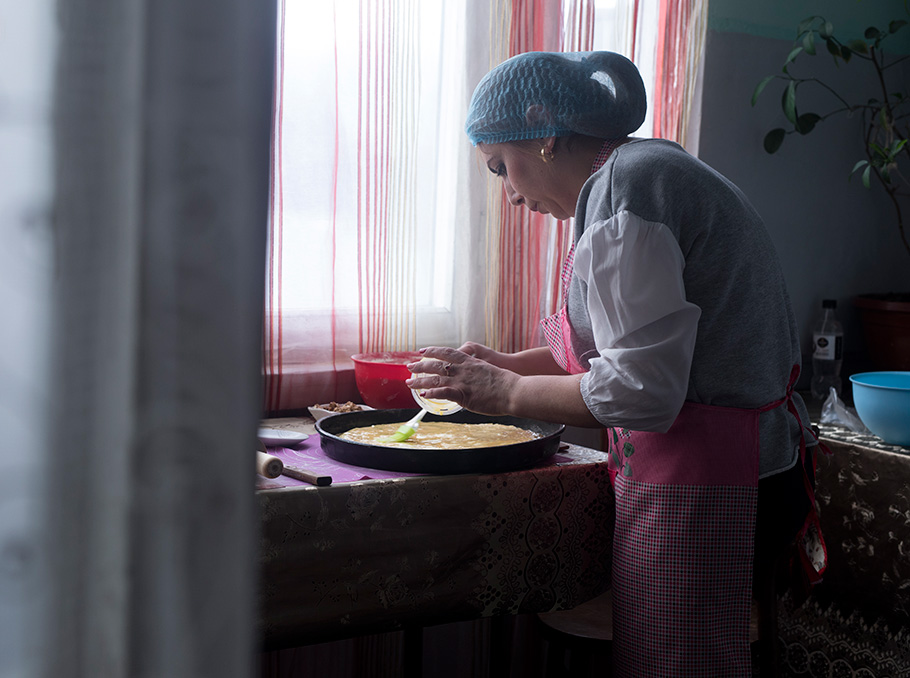 Alina Matevosyan
Photo: Mediamax
After completing the pastry training, I also did an internship at one of the child development centres, I was baking various cakes in the evenings, and the next day I would take them for my colleagues to taste.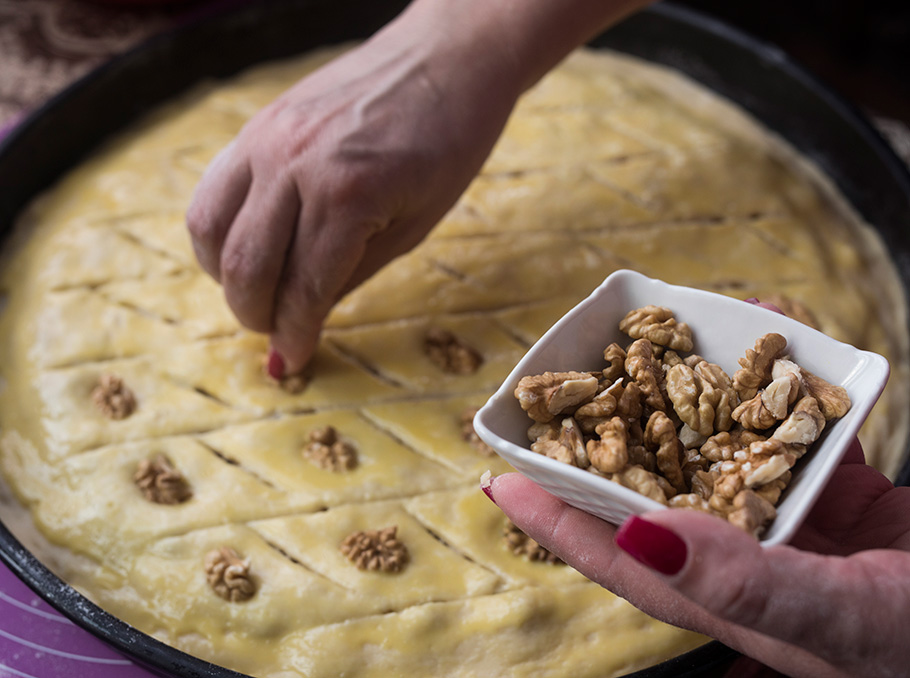 Photo: Mediamax
On New Year's Eve, I had an unexpectedly large number of orders; however, I was at work during the day and made the cakes only in the evenings, with only one oven. Most of the orders were for the people who ordered before, and they recommended me to others. People ordered different cakes, which I had learned about and prepared during the course. If there were no pastry course, I definitely wouldn't have been able to take most of the orders. I started with pakhlava, but then the assortment grew, I started to make Mikado, Honey cake, Nutella, and many other cakes.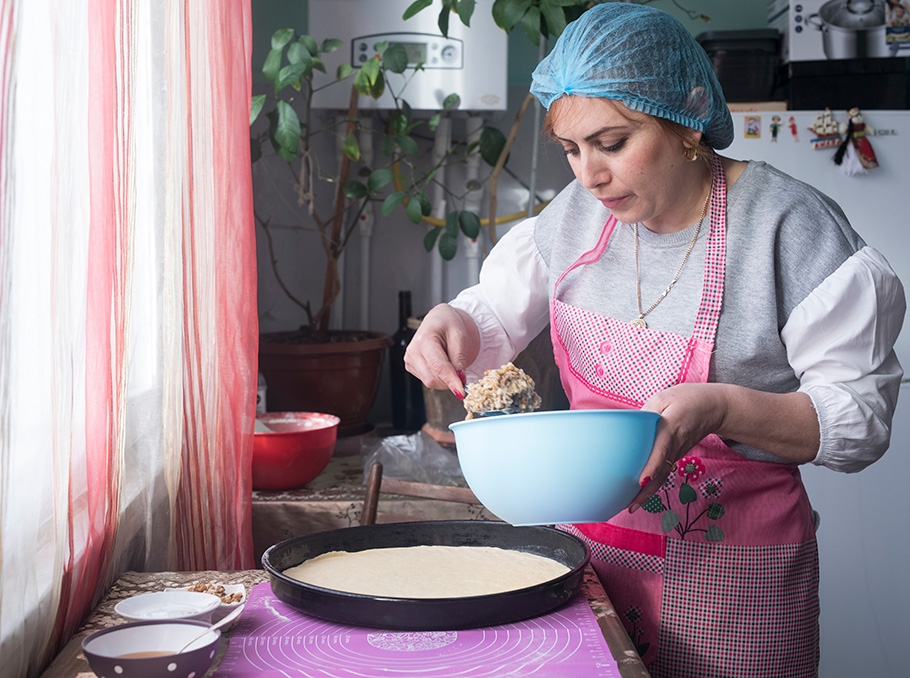 Alina Matevosyan
Photo: Mediamax
On New Year's Eve, there were so many orders that I could barely manage. One day I said, "That's it, I won't take this many orders again". My daughter said, "I'm growing up, I'll help you, don't be disappointed", and my son started to help with deliveries."
"You shouldn't sit and wait for help"
"People in Need's pastry training is important not only for me but for our whole family, in terms of integration and further steps. The program confirmed that one should not sit and wait for compensation or humanitarian aid, but one should start at least a small business and earn money on one's own. After the training, People in Need also provided a pastry kit, which is very useful for me."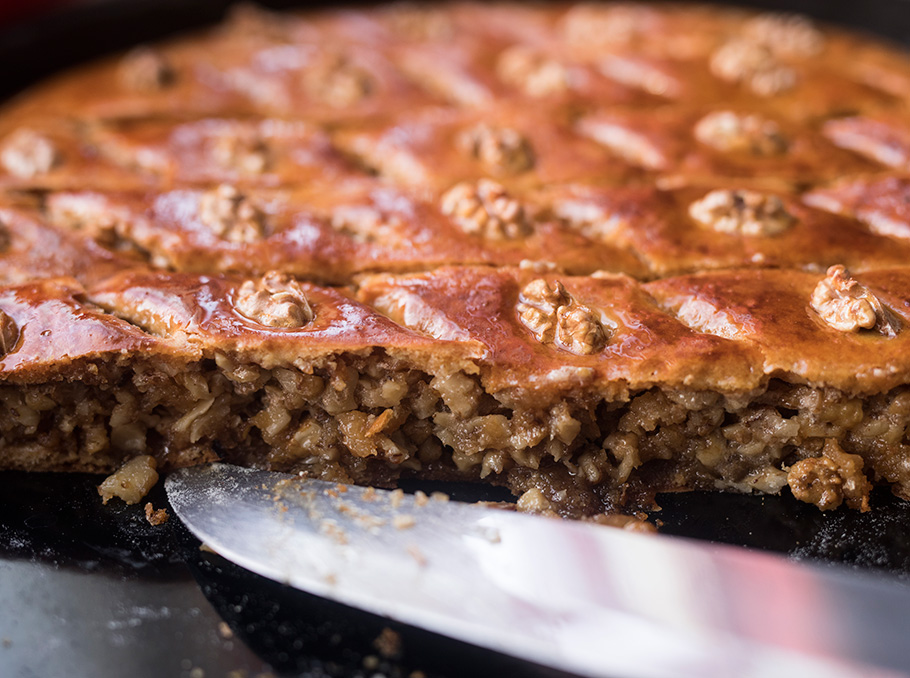 Photo: Mediamax
In the framework of the "REACT: Relief and early recovery for people affected by conflict in Armenia" project more than 700 displaced people participated in various free training courses. The pastry training course was held jointly with Sedrak Mamulyan's culinary studio in Syunik, Vayots Dzor, Kotayk, Armavir, and Ararat regions, where about 120 beneficiaries participated.
The REACT project was implemented with funding from the European Union and led by People in Need in cooperation with ACTED, the Armenian Association of Social Workers, and Mission Armenia.
Read also: Anahit's new job, REACT and Sedrak Mamulyan's trainings
Ani Khchoyan
Photos by Emin Aristakesyan