Former Foreign Minister (1992-1998) and Vice Chancellor (1993-1998) of Germany Klaus Kinkel passed away aged 83 on March 5, 2019.
Klaus Kinkel visited Yerevan in December 1995. Three intergovernmental agreements were signed during the visit: on mutual protection and motivation of investment, on cultural cooperation, and on German war cemeteries.
While speaking at a news conference in Yerevan, Kinkel noted that "Germany attaches great political important to the Caucasus".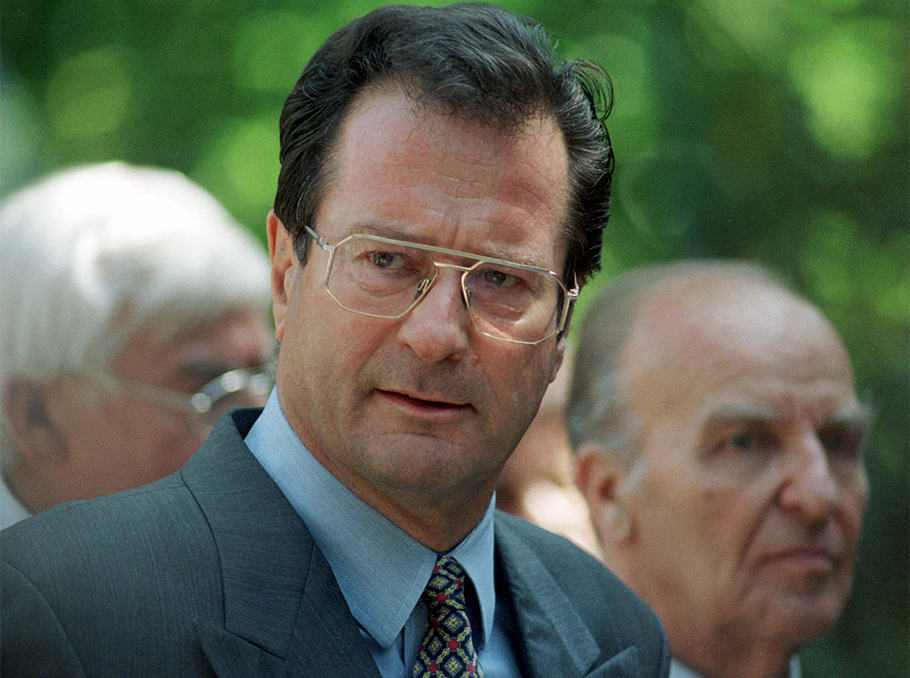 Klaus Kinkel
Photo: REUTERS
"Located at the junction of Europe and Asia, Caucasus plays a significant strategic role for stability in the entire Europe," he said.
Kinkel stressed that the political resolution of the Nagorno-Karabakh conflict was an essential condition for stability in the region. "The resolution can be reached only when the parties demonstrate the ability to compromise," he said.
When Armenian Foreign Minister Vardan Oskanyan traveled to Germany for a working visit in May 1998, he handed over to Kinkel 575 German relics that were displaced to Armenia during the World War II.
"These items include books, manuscripts and scores of various musical works, which were moved out by the Soviet troops from the libraries of Bremen, Lubeck, Hamburg, Berlin and other cities," announced German MFA.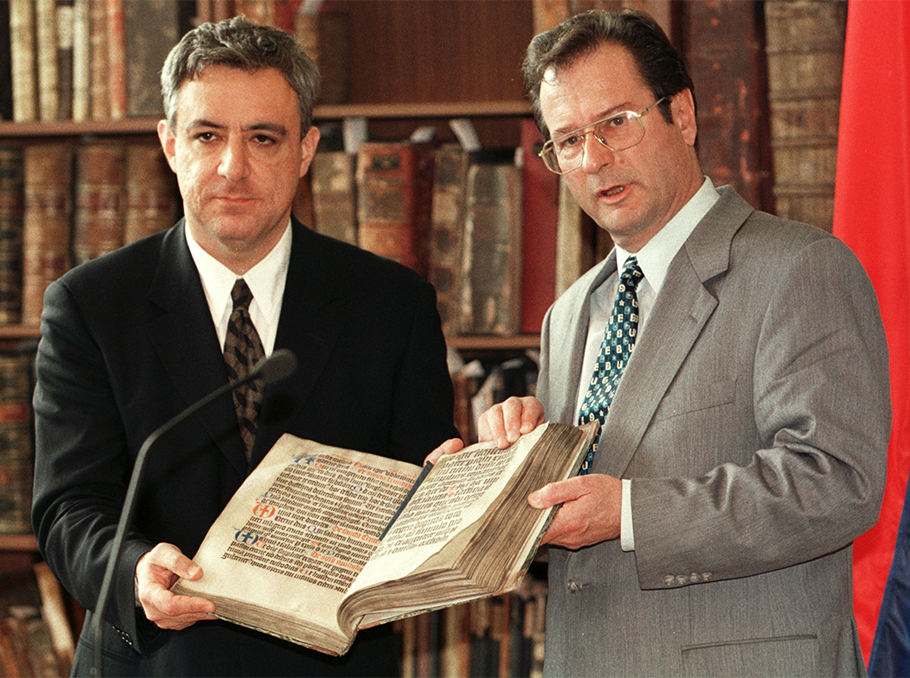 Klaus Kinkel and Vartan Oskanyan in 1998
Photo: REUTERS
"Germany highly appreciates Armenia's decision to return the displaced cultural valuables", Klaus Kinkel said then.