Yerevan /Mediamax/. On August 19, a Ground-breaking ceremony for Lydian Armenia's Amulsar project took place in the future area of the heap leach facility, at Vayots Dzor Marz of Armenia.
The ceremony was attended by the Prime Minister of Armenia Hovik Abrahamyan, Minister of Energy and Natural Resources Levon Yolyan, Minister of Economy Artsvik Minasyan, heads of communities of Jermuk, Gndevaz, Saravan and Gorayk.
Lydian board of directors, several shareholders, representatives of EBRD and IFC, heads of Yerevan offices of the World Bank Laura Bailey and IMF Teresa Daban Sanchez, U.S. and British Ambassadors Richard Mills and Judith Farnworth also attended the ceremony.
Addressing more than 100 guests, community members and Lydian staff Lydian President and CEO Howard Stevenson conveyed his gratitude to the Government of Armenia, the communities, heads of diplomatic missions for trust and continuous support.
"We know what motivates you is the desire to see a different, better mining operation in Armenia. I want to assure we will do our best to show that there is a different way of doing business, that mining can be responsible, that mining can be safe and that it can benefit the people around the mine. We are here to make it happen during the next 12 years together with all of you", he said.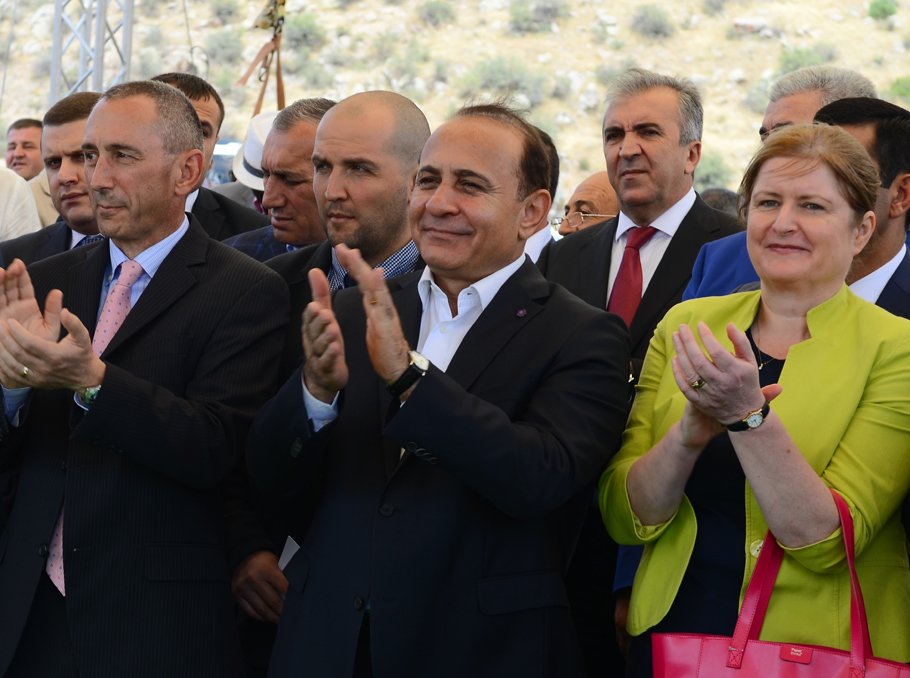 Photo: Lydian Armenia
In his speech Armenian PM Hovik Abrahamyan noted:
"From day one we have greatly supported Amulsar project and we are sure it will be successfully implemented. We have come a long way, we had objective and subjective difficulties but importantly this groundbreaking is taking place today for which I am very glad as the head of the Government. With the decline in foreign investments the launch of such a large scale project is essential. I especially want to welcome the participation of IFIs, particularly IFC and EBRD in the project. I am confident that Amulsar project will create new opportunities for the economic development of Armenia."
Ambassador of the United States in Armenia Richard Mills conveyed a message which reads:
"We congratulate Lydian on this remarkable milestone and welcome the Amulsar project to the country, which will help strengthen the Armenian economy. We are pleased with Lydian's involvement, as a member of the AmCham and a member of the Extractive Industries Transparency Initiative (EITI) working group, in creating a level business playing field and strengthening a strong social corporate responsibility culture here in Armenia. We trust the company will continue to serve as an example of responsible mining, operating transparently in line with international environmental and social standards."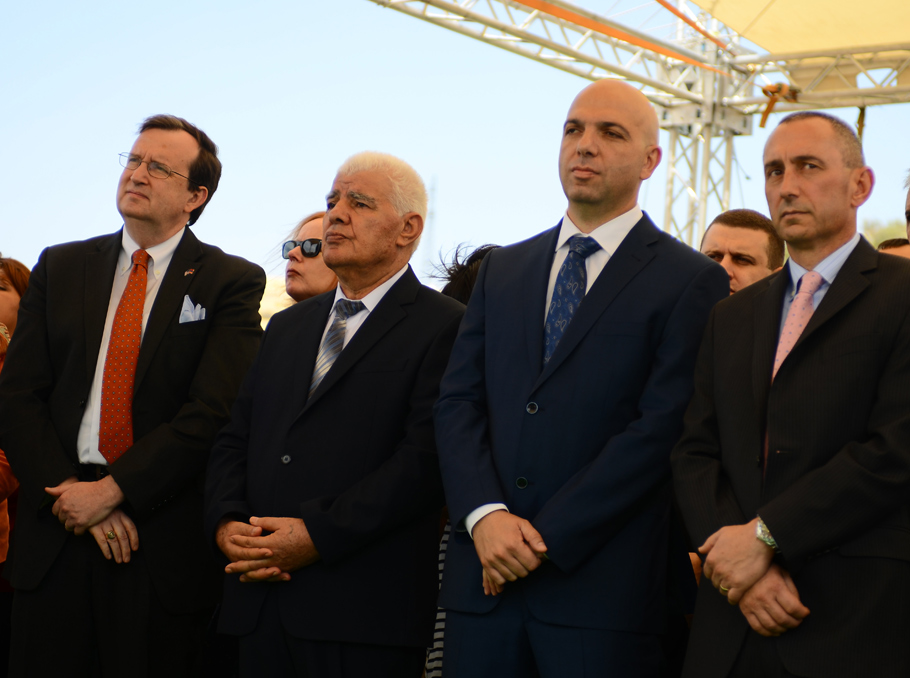 Photo: Lydian Armenia
In her message Ambassador of the UK Judith Farnworth noted: "I think one of the keys to this success is the dialogue which Lydian has conducted: with the Armenian government, local authorities, civil society and perhaps most crucially with the local communities. Through this engagement Lydian has provided assurances that it is committed to responsible mining, bringing economic and social benefits to Armenia whilst respecting the importance of environmental protection".
Amulsar project is going to be the largest investment project in Armenia, planning to invest 370 million USD into the project construction (2016-2018). At peak construction up to 1300 jobs will be secured, while during 10 years of production up to 700 people will be employed directly by Lydian Armenia.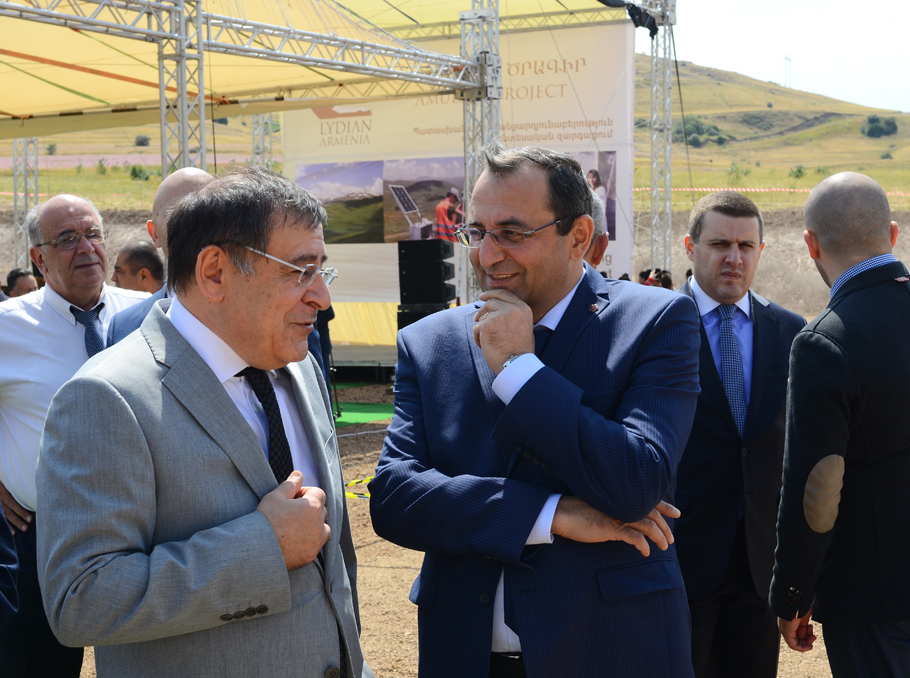 Lydian Armenia
Photo: Lydian Armenia
Amulsar project is the first project in Armenia to have produced an Environmental and Social Impact Assessment compliant with IFC and EBRD Performance Standards and Requirements.
In his speech Lydian Armenia General Manager Hayk Aloyan reiterated the company's commitment to build and operate the project in line with good Industry practice, to benefit the country and the company shareholders.