Yerevan/Mediamax/. The United Nations Office in Armenia celebrates the International Youth Day today. By the initiative of the UN, International Youth Day is celebrated on August 12 since 2000. This year's theme is "The Road to 2030: Eradicating Poverty and Achieving Sustainable Consumption and Production".

The event, organized by the United Nations Office in Armenia, aimed to show the role of young people in the implementation of 17 goals from the 2030 Agenda for Sustainable Development, launched on January 1, 2016. The Sustainable Development Goals (SDGs) are based on the idea of taking new measures to improve lives of people in the world.

UN Resident Coordinator and UNDP Resident Representative in Armenia Bradley Busetto said in his opening speech that the agenda is very important for Armenia, and the youth should assist in the implementation of certain SDGs.

"Here in Armenia, young people are full of energy, the equal of which I have not seen in any other country I visited. Dear youth, your potential to bring essential changes to the world is great. Today you have more knowledge, you are more aware of the changes than representatives of other age groups. You can make a great impact on the future," Bradley Busetto said.

The participants of the event then watched UN Secretary-General Ban Ki-moon's video message on the International Youth Day.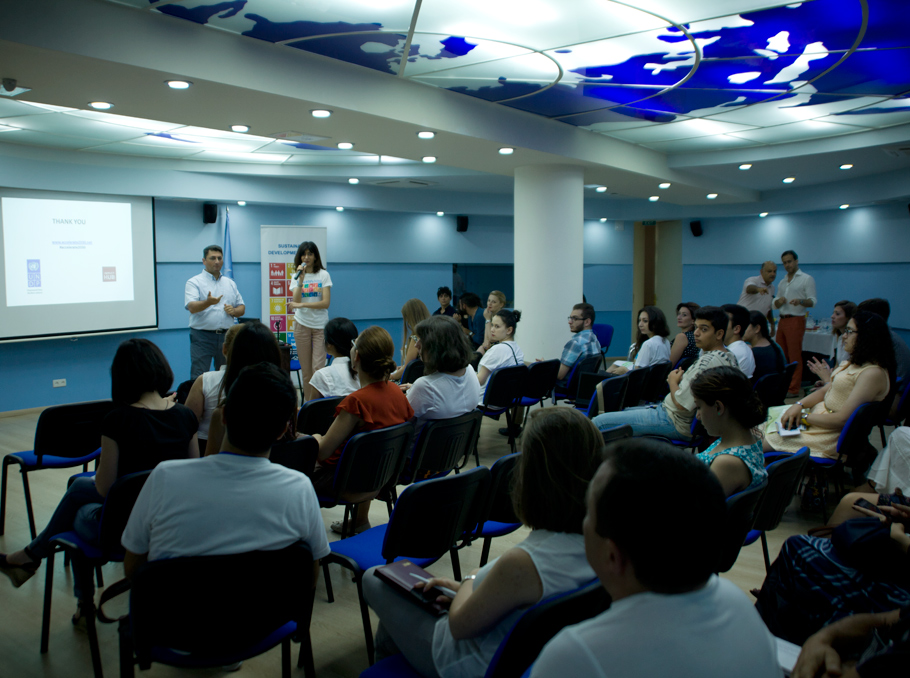 Photo: Mediamax


Bradley Busetto noted that the implementation of the 12th SDG "Responsible consumption, production" depends heavily on the youth. Armenian youngsters' two projects, aimed on the solution of that issue, were presented during the event.

One of them is Toprak Petq Chi project, initiated by a repatriated Armenian Karine Vann. She and her teammates fight against unspairing use of plastic bags in Armenia, which pollute the country's environment.

This team of young women holds various events, calling on the people to use canvas bags instead of plastic ones.

The International Youth Day is a good reason to remind about the #Accelerate2030 platform, launched jointly by UNDP and Impact Hub, which aims to support and promote the most promising impact-driven ventures. They are aimed at implementation of SDGs.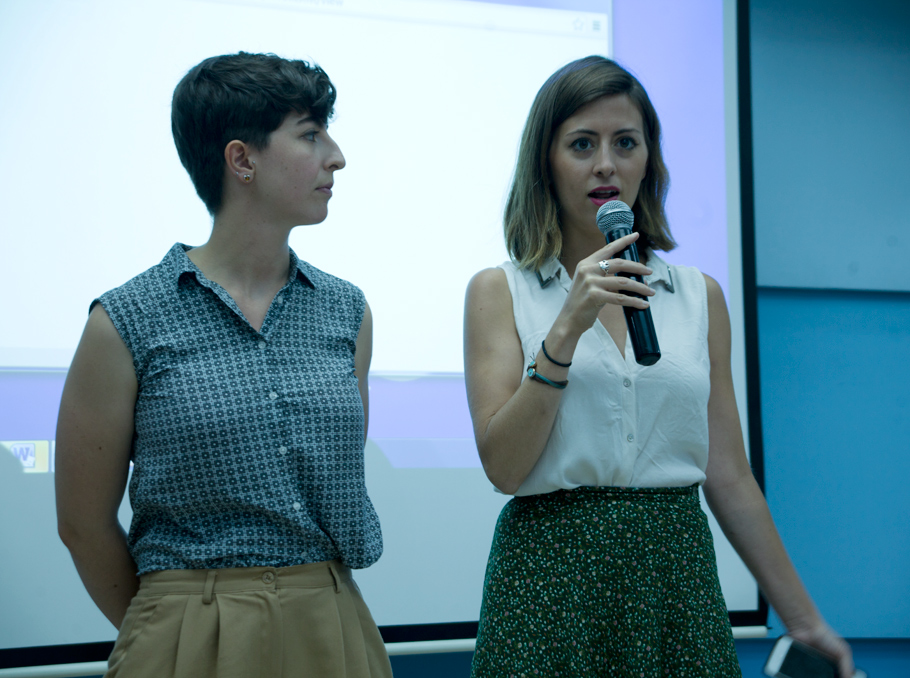 Photo: Mediamax


To participate in #Accelerate2030, entrepreneurs need to be working on solutions focused on one or more of the Sustainable Development Goals.

#Accelerate2030 will accept applications until August 25th for the Impact Hub Yerevan. The final round of the national pre-selection will take place in Yerevan on September 5th, where the semi-finalists will pitch their ideas to the national jury.

The top three nominated ventures from each country will then be reviewed by an international jury which will select the top five ventures to take part in the Social Good Summit in Geneva.