Mediamax's interview with UN Resident Coordinator and UNDP Resident Representative in Armenia

- On 1 January 2016, the 17 Goals of the 2030 Agenda for Sustainable Development - adopted by world leaders in September 2015 at a historic UN Summit - officially came into force. Please describe shortly what these goals are adopted for?

- The idea of the Sustainable Development Goals (SDGs) is to come up with a new way of improving people's lives in the world.

As the UN Secretary-General Ban Ki-moon said, the SDGs are a guide, a to-do-list for the people of our planet. It is not about development of poor countries or rich countries; it is about development of all countries. It is a sort of mutual accountability.

Every country is accountable to its own citizens for the progress on their SDGs but also accountable to the rest of the world. It is an amazing moment and incredible opportunity. We have reached a defining moment in human history - there is a new agenda that embodies the aspirations of people everywhere for lives of peace, security and dignity on a healthy planet.

- Many Armenians have no idea about the SDGs. How will the UN office in Armenia work to raise awareness about these goals? Who are the main stakeholders in Armenia?

- The SDGs are really ambitious. They are about ending poverty, ending hunger, achieving gender equality, promoting wellbeing and increasing the use of cleaner forms of energy. The SDGs are about the way we live, work, behave, invest, produce and consume. It is not about just overseas assistance, but it is about growing the economy and Armenia's domestic resources, it is about being bankable and creditworthy in attracting investments.

So all this means better government, better regulation and better rule of law. It is not just something that the UN has to promote. All players of society need to be engaged, including government, the business community and civil society. The SDGs are still new, and it will take some time before awareness of the SDGs trickles down to ordinary citizens.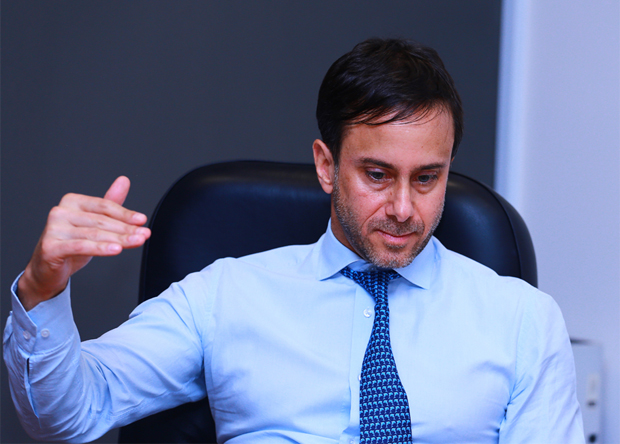 Bradley Busetto

Photo: Mediamax


We have already started working on the SDGs in Armenia, trying to raise awareness amongst people. Soon we're going to kick off a public outreach campaign that will include lectures, public hearings at universities, interviews and much further up to marzes of Armenia in the next few months.

The next step in Armenia is what we call "nationalizing" the SDGs for Armenia to embrace its own set of Sustainable Development Goals. That is what we are working on now with the Armenian Government and civil society.

- In your opinion, which are the most urgent goals for Armenia from the 17 SDGs?

- I think all of the goals are relevant to Armenia, but certainly the goal to tackle poverty. Despite the best efforts of the UN, the Government and our partners, one in three people are still poor in Armenia – this is a huge problem. The Goal regarding reducing gender inequality is also important, and it is something the UN in Armenia is especially focused on.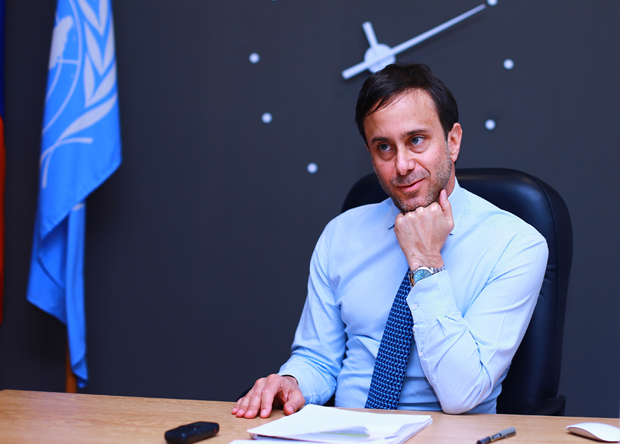 Bradley Busetto

Photo: Mediamax


Lack of women's empowerment in this country is not just a moral or human rights issue, but it is also a major economic issue. If women are not empowered, and they are 50% of population, then you are really missing an important economic driver.

- The SDGs are built on the Millennium Development Goals (MDGs). How successful was Armenia's progress in achieving the MDGs?

- I think Armenia made a lot of progress in achieving the MDGs. And we should remember that Armenia itself helped set its own targets for the MDGs. It was a part of the whole process. It was not some external body that came and said "you must to do this." It was Armenia that set its targets. Armenia was really good at reducing child mortality, which was a real success, at ensuring basic education for everybody, and at providing sustainable access to safe drinking water. In those areas Armenia's performance was good. But there is still a lot of work to be done.

- Can you mention especially in which areas?

- Poverty, gender equality, environmental sustainability.

- Mr. Busetto, the SDGs are not legally binding. In that case how are governments expected to implement them? Who and how will monitor countries' progress or lack of it?

- Indeed, the SDGs are not legally binding, but at the moment the UN with all member states are working out global indicators to help countries figure out how they are going to monitor the process. Armenia is expected to develop it own set of indicators so you will be able to track your country's own progress. We will help Armenia to do that. I think the idea is to foster a new culture of "mutual accountability" between governments and people. There will be various checkpoints over the next few years to make sure that all countries can hold each other accountable for their progress on the SDGs. What is maybe even more important than the global indicators is how Armenia sets those indicators up for itself.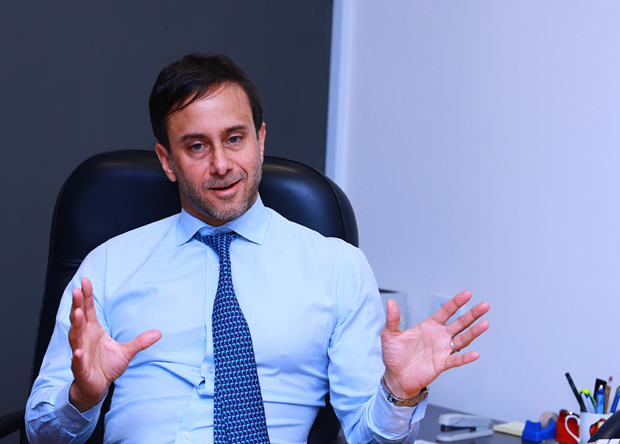 Bradley Busetto

Photo: Mediamax


In the next few months we will be working with the Government to develop this monitoring and evaluation system, and it will be very important to see how credible the results are. I think the big task is to not only involve the Government of Armenia in this process, but also civil society, the private sector, and the general public. This is an opportunity for everyone.

- In your opinion, how much importance does the Armenian government attach to implementation of SDGs?

- We are working with the Armenian Government to help them to prioritize and figure out Armenia's own national SDGs. I think the Government is giving a lot of importance to these goals. The Armenian Government was very committed to the MDGs process before, and I think they will give high importance to the SDGs as well. It has to be the whole of society to be energized, because it is not sort of an external target list. The SDGs should help shape and give momentum to Armenia's development priorities. The SDGs are very much in line with the already existing development plans for Armenia. The SDGs are a chance to accelerate Armenia's development and a chance for the country to be a part of this global process.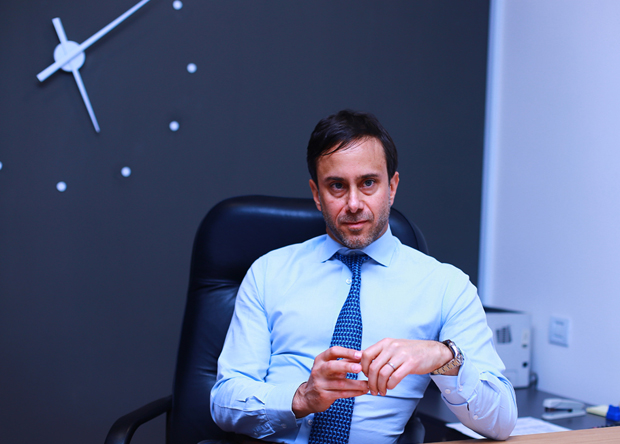 Bradley Busetto

Photo: Mediamax


Even though Armenia is a small country, it played a substantial role in helping to define the SDGs and how this whole process will work. Armenia is an important actor at the UN, at global level. The UN is not an external body. Armenia is a part of the UN and the UN is part of Armenia. Armenia really plays an active, incredible role moving the global development agenda, like the SDGs, and it is giving a lot of credit to the country. Armenia's ambassador to UN is very active in promoting the SDGs.

Yekaterina Poghosyan talked to Bradley Busetto
Photos by Mariam Loretsyan