The Sustainable Development Goals (SDGs) came into force on January 1, 2016. One of the most important goals for Armenia is poverty reduction. The UN assists Armenia in poverty reduction in several directions at once. In recent years, a number of programs were realized, the results of which are gradually becoming evident.

Targeted policy for child poverty reduction

According to the results of "Child Poverty in Armenia: Analysis" by the United Nations Children's Fund in Armenia and the National Statistical Service of Armenia, 1 out of 3 children in Armenia is either poor or deprived. These children are the most vulnerable group and require the utmost attention within social strategy.

The majority of children is deprived of public facilities (insufficient water supply and heating), housing amenities and recreational opportunities. 82 % of children in rural areas are deprived, while the same index is only 53% for children living in urban communities. This abrupt gap between rural and urban communities lies in bad living conditions and availability of information.

"While we believe that all children have equal rights, nevertheless, we think that we should attach the utmost importance to the needs of poor children with fewer opportunities, help them fulfill their potential and exit poverty. That is why we focus on children from poor and marginalized groups of society, who live in needy families and have fewer opportunities," said Representative of UN Children's Fund in Armenia Office Tanja Radocaj.

The UN Children's Fund in Armenia Office believes that strategies for child poverty reduction should facilitate strengthening of households through both transitions and job market.

At the same time, UNICEF aims to establish "continuity of services" - a system where various service providers work in a systematized way to solve the children's problems and provide children with the complete set of social protection services.

UNICEF assists Armenian authorities in gathering reliable and differentiated data about the condition of children and their families.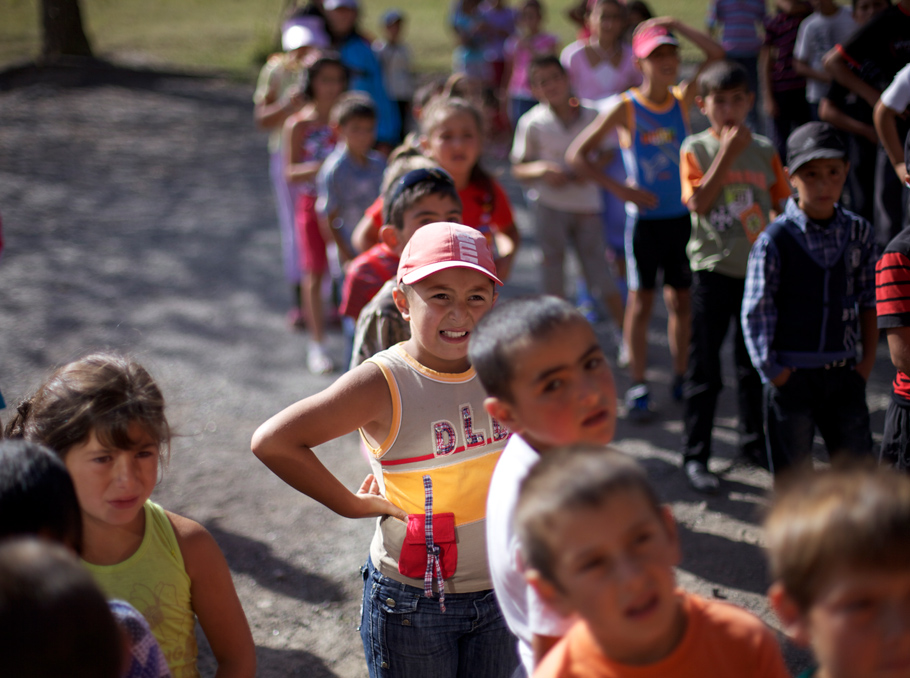 Photo: Raffi Youredjian


While forming social policies and budgets, UNICEF estimates how social protection and social expenses help reduce child poverty.

"We know that around 1/3 of children in Armenia are poor. Poverty greatly affects the quality of children's lives, depriving them from many opportunities. Poverty affects children's nourishment, health and development. We are sure that we can intervene with targeted policies to reduce child poverty," Tanja Radocaj noted.

To achieve this goals, the UN Children's Fund in Armenia cooperates with Armenian government in several directions:

- helping Armenia build an effective system of social protection with integrated social services. This system implies contribution of social workers staff. The latter estimate the family's social condition to provide it with effective social assistance;

- cooperating with healthcare specialists, providing families information and skills in healthy nourishment and development of children;

- helping expand opportunities of early education for children in remote rural areas.

"There are no kindergartens in remote communities in general, and children are deprived of an opportunity of early education. Going to school without being previously educated, they face difficulties which could have been solved only at a young age," Tanja Radocaj said.

UNICEF in Armenia has already carried out early education programs for children aged 3 to 6 in 8 villages of Syunik marz.

Poverty reduction through productive activities

The United Nations Industrial Development Organization (UNIDO) directs its efforts in developing and transition countries on sustainable industrial development and reduction of poverty with the help of private sector. UNIDO in Armenia was founded in May 2005, aiming to support private sector and implement programs for urgent directions of the country's development.

UNIDO in Armenia realizes technical support programs, which are aimed on development of SMEs, promotion of investments and export, creation and development of business ties and innovative businesses in industry and trade, transfer of environmental technologies, development of renewable power and electric power industry, hazardous waste management and protection of ozone layer.

UNIDO tries to facilitate poverty reduction in Armenia through productive activities.

At present, UNIDO implements 9 technical support programs in Armenia, worth USD 7 638 000 in total. It is planned to implement 7 more programs, worth USD 6 700 000 in total.

The program included realization of a project aimed at supporting entrepreneurs, provided to the UN in Armenia by Japanese government, which aimed to create stable income for socially disadvantaged groups, i.e. refugees and displaced families in Gheghamasar, Pambak and Kasakh communities in Gegharkunik and Kotayk marzes of Armenia, providing education for starting entrepreneurship and forming business programs.

The second main element of the program is creation of a circulating fund for supporting SMEs and provision of business loans to start-up SMEs on terms more favorable than those on the market. During the past two years, loans were provided to starts-up enterprises in beekeeping and fish farming, bread and pastry, dairy, soft drinks, furniture production, dental and pharmaceutical services, as well as guesthouse business, retail trade, food service, and car service.

Since the program's launch in October 2011 and until December 2015, around AMD 285 mln was allocated and 113 projects were financed in the framework of the program, while loan repayment made almost 90%, and the number of beneficiaries grew by 30%.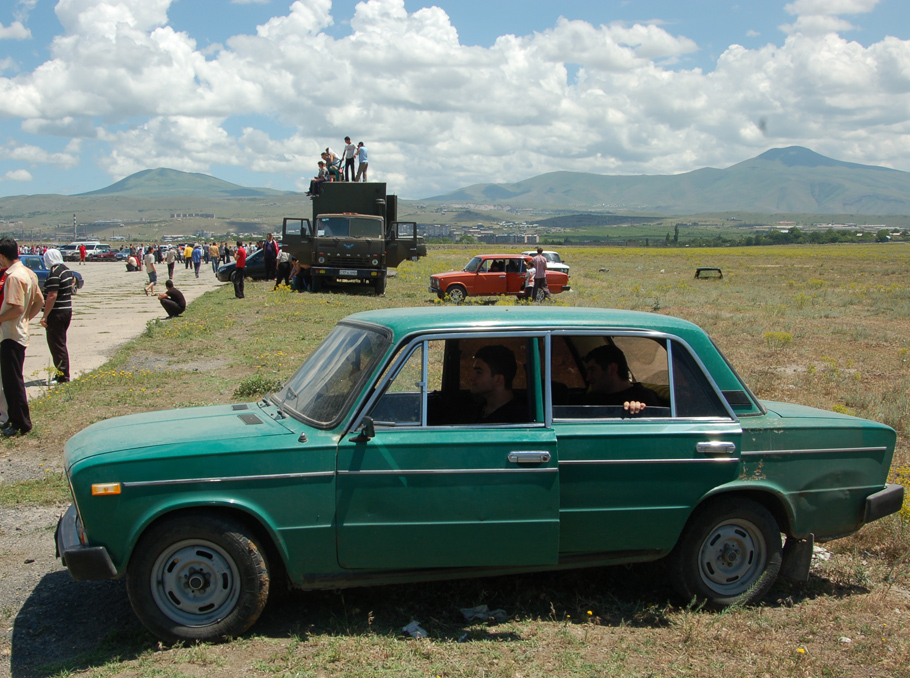 Photo: Tom Allen


In the framework of the UN's "Sustainable income for vulnerable groups- refugees, displaced and indigenous families" joint program, UNIDO realized a number of programs for community development in Gegharkunik and Kotayk marzes.

March 2013 marked the start of implementation of "Productive Work for Youth in Armenia – Supporting Young Entrepreneurs" program, with the financial assistance from Austrian government, which aimed to help young people aged 18 to 35 found their own business or expand the already existing ones, thus facilitating development of local private sector. The program aims to prove that young people are trustworthy and capable of directing loans to development of profitable businesses.

In the framework of the program, Armenia Youth Entrepreneurship Fund was established, which provided loans on favorable terms to young people. Marzes of Lori and Shirak were chosen for the testing stage of the program, then it expanded on Gegharkunik and Tavush marzes as well.

Since the beginning of the program and until February 2016, 76 beneficiaries were provided loans, and the total amount of loans made around EUR 475 000. By this moment, over 80 new jobs have been created.

Yekaterina Poghosyan