The Sustainable Development Goals (SDGs) came into force on January 1, 2016. One of the most important goals for Armenia is poverty reduction. Although Armenia has been independent for 25 years, poverty remains the country's biggest challenge as official data indicates that 1/3 of the Armenian citizens are poor.

Mother of three Alvard Davoyan decided to join efforts with four other women and open a small business to improve her family's social situation. The women founded an agricultural cooperative, called "Healthy Food", to grow broccoli in the village of Vardablur, Lori marz.

"We were looking for options to build a well-equipped greenhouse and grow high quality crops. Through internet and friends, I have learned about the EU's ENPARD programme being implemented by the United Nations Office in Armenia and applied to it last year. The project arranged for us some specialized trainings in autumn. We were also provided with a greenhouse, cultivation tools and broccoli seeds worth of around AMD 3 mln. Now we are looking forward to the weather to improve, so that we can start transplanting the seedlings from the greenhouse to the field," she told Mediamax.

Expectations from this particular business are high, as, according to Alvard Davoyan, broccoli can be harvested several times a year:

"If the weather and other circumstances do not create extra problems , we will be able to see significant results and earn more income, compared to what we have when growing potato or wheat in this region. We have some concerns regarding the sales of our produce, but we hope that we ill find organizations to help and guide us."

40-year-old Alvard Davoyan has previous experience in greenhouse cultivation and agriculture. She is the only provider in her family. Her mother-in-law is retired, her husband is an unemployed teacher, and two out of her three children are students. She does not earn enough to ensure a sufficient living for the family, and the broccoli business can be real chance for a better life.

"I hope that my case will serve as an example for unemployed women in other villages too," said Alvard, who is also a community social worker for six villages, where she encountered multiple issues. She highlights that the work and support of different organizations in supporting or agriculture development in rural areas is very important.

Prevention of a culture of poverty - Support from the NGOs

As a member of the Child Protection Network, the "Family and Community" NGO is one of the organizations supporting vulnerable families.

The NGO Director Knarik Garanfilyan, a former foster mother of two, began family support initiative in 2002.

After receiving an invitation from the Primate of the Armavir Diocese, Bishop Sion Adamyan, the NGO established a center for children in the community of Medzamor, which was housed in a building also provided by the Diocese. Another similar center opened earlier this year in Ijevan, with the help of the Primate of the Tavush Diocese, Bishop Bagrat Galstanyan.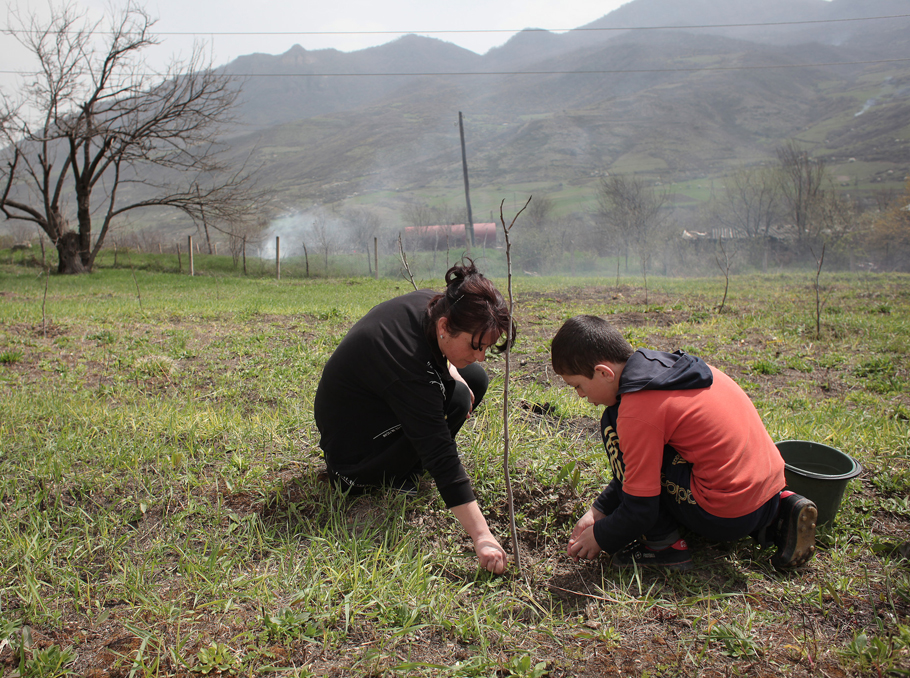 Photo: UNDP


"Poverty is not just about a lack of money and material goods. Unfortunately, when it lasts for too long, as is the case in Armenia, it forms a culture of poverty. Poverty not only affects health and education, but also becomes an insurmountable barrier for poor families. People start to think that nothing will change, and they stop trying to improve their lives," he says.

Knarik Garanfilyan is convinced that communities should extend a helping hand to families first. She thinks the issue should be solved through active involvement of social workers and not through just setting the goal.

"We have to work on reduction of both causes and consequences. Proactive prevention costs less than reactive relief. The centers that we opened in cooperation with our partners can be a form of prevention. Children attend the centers after their school day finishes and work with our psychologists and social workers."

Children and their parents learn various skills at the centers. There are classes for singing puppet theatre, drawing clubs, and more. According to the NGO director, many parents at the knitting club not only knit clothes for their children, but also knit extra clothes for children in orphanages and boarding schools.

"This establishes a positive culture. When they are in need, they help others in need. They not only overcome their own difficulties, but also start helping other people."

The organization has a rich experience in working with delinquent children. By joining the clubs and receiving help from psychologists and social workers, these children were better into society, and later got married and started families.

Knarik Garanfilyan attaches great importance to the role of the Church: "This is the greatest resource, as priests interact with families, see how they live and help them in different way. The Church also plays a significant part in solving issues related to values and morality."

As for financial support, the organization avoids providing money and tries instead to create opportunities for long-term financial stability.

"Of course, in some cases we simply have to provide money and food. This kind of support should be decent too and make real changes in people's lives. People earn their living by themselves, with the skills and opportunities we provided them. Despite it being a long process, this is the way to reduce poverty, ," she said.



Integrated social services system - "Individual recipe" for everyone





In 2010 Armenia embarked on a system of integrated social services, which is still in process and will require more time until it is fully embedded. The transition is being made from an administrative response (cash benefits and assistance) to needs assessment of the family or the citizen, possible referencing to organizations providing respective help, guidance for citizens and result monitoring.

The first phase of the transition includes the establishment of an integrated reception area.

This system has three main phases: establishment of a unified reception (which delineated the administrative part of work from technical), social case management (the case manager embarks on providing for solutions to the family based on their needs, while mobilizing state, public and private sector network), and mapping of community needs (communities identify and map out the issue, which serves the basis for territorial social plans).

The Vanadzor territorial center of social assistance, commonly associated with the state "Paros" system of social assistance, was one of the first to test integration of social services before its full institutionalization in the country. The Deputy Head of the center Armen Avetyan recalls that even before the necessary infrastructure was in place, they managed to transition to the second phase – social case management, with the support of and common programming with the municipality, city hall, and international partners, including UNICEF. According to Armen Avetyan, the transition will enable them to come up with an individualized "recipe" to overcoming poverty in each case.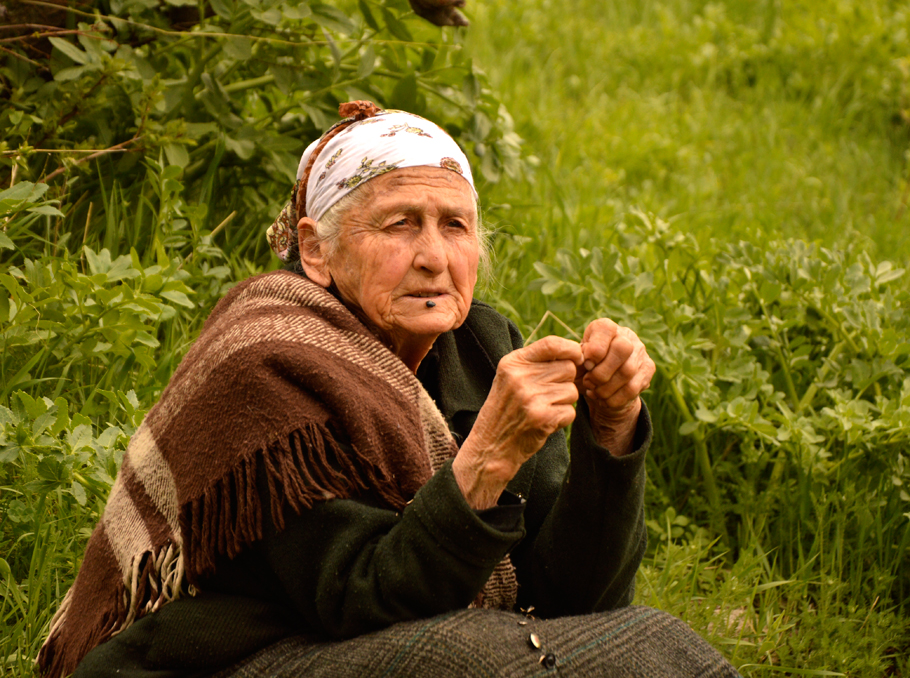 Photo: UNDP
"There are issues that are common for the whole country, while others may be specific to a particular community. Through an individualized approach, we will try to group these issues at community level and look for solutions through the development of territorial social plans," he explains.

Through the pilot phase, their center managed to service 2000 families, but Armen Avetyan was keen to apply this approach to all cases at the start.

"Through a holistic approach, we evaluate the needs of each person in the given case and try to offer individualized solutions. Meanwhile, with the current social assistance system the state hands a certain amount of money to the citizen who is supposed to solve his own issues by himself. Whether that amount is enough or not is a different issue. Experience shows that in the majority of cases this option is not efficient. With an individualized and needs-based approach to each case we have a better chance at solving these issues."

Marie Taryan