Aurora Humanitarian Initiative co-founders Ruben Vardanyan and Noubar Afeyan gave an interview to Azatutyun Radio on April 24.
We have selected several comments from Ruben Vardanyan's speech.
Not "black and white"
Noubar and I have been in Armenia for four days now and we have tried to facilitate balanced decisions so that current events are not perceived in black and white. This crisis concerns not only the Republic of Armenia, but Armenians worldwide.
This is not a Nikol Pashinyan-Serzh Sargsyan confrontation. I hope not only some individuals, but the elite classes in Armenia and Diaspora will understand that as well. By the "elite" I mean all those who feel responsible for Armenia's future.
The people have taken to the streets not because they were promoting someone, but because they were speaking out against injustice. What people complain about actually began during Levon Ter-Petrosyan's reign, continued into Robert Kocharyan's era and stayed through Serzh Sargsyan's terms. We need to state that clearly.
On Serzh Sargsyan
I would like to thank Serzh Sargsyan that he found the strength to resign without bloodshed. He has made a very difficult and very important step.
Euphoria shouldn't turn to disappointment this time
If euphoria turns to disappointment again, this time the whole youth will emigrate. That will be the end of Armenia.
If the "usual" model of changes repeats itself and this nicknamed one is replaced by another, this oligarch by another, it will mean the end. The young people who have taken to the streets want to see no more oligarchs and people with monikers.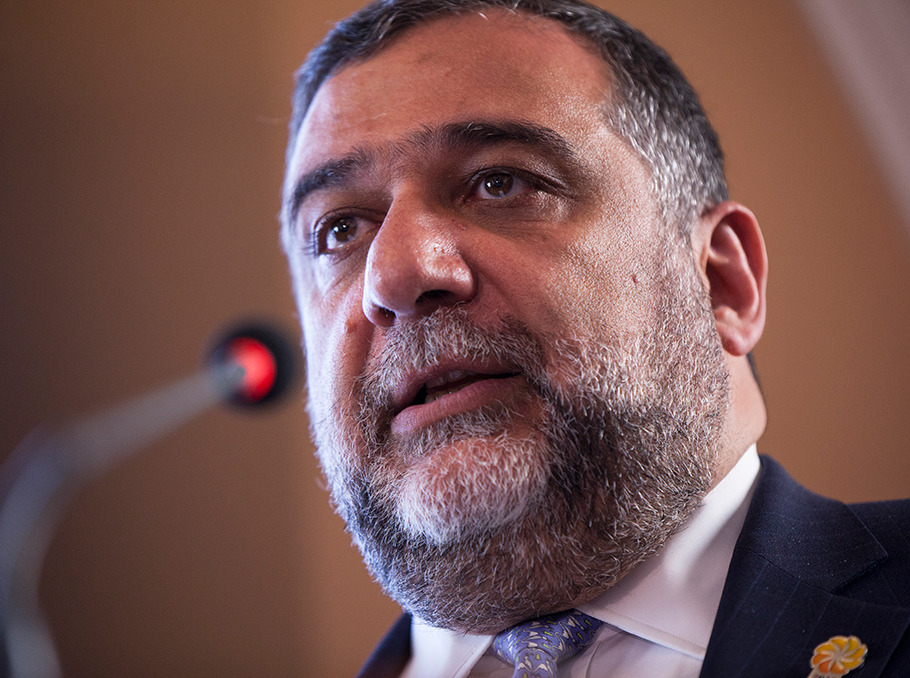 Ruben Vardanyan
In 1988, when I was very young, I took part in the protests with great enthusiasm and I remember people taking to the streets by hundreds of thousands, while the Supreme Council could not understand their demands or change its stance. But what happened afterwards? The children's author became the biggest oligarch.
People aspiring to form a new government need to understand that it should be qualitatively different from the previous ones, i.e. it must be very open and simple and unite all intellectual resources.
"Soft power"
I am happy to see that the "soft power" of the people has turned out to be stronger than the rough power of the authorities.
What happened in Armenia on April 23 is evidence for the world that Armenia can find solutions to difficult issues.
However, I have concerns as well because April 23 is not the end. It is the first and most important step. Fortunately, our nation has displayed a reasonable approach and kept the apolitical nature of April 24, the day we commemorate the victims of the Armenian genocide. The 1.5 million martyrs of our people
helped us take a break for a day.
On their plans
For the past 20 years, Noubar and I together with our families do everything we can to help Armenia develop and become an exemplary country for others.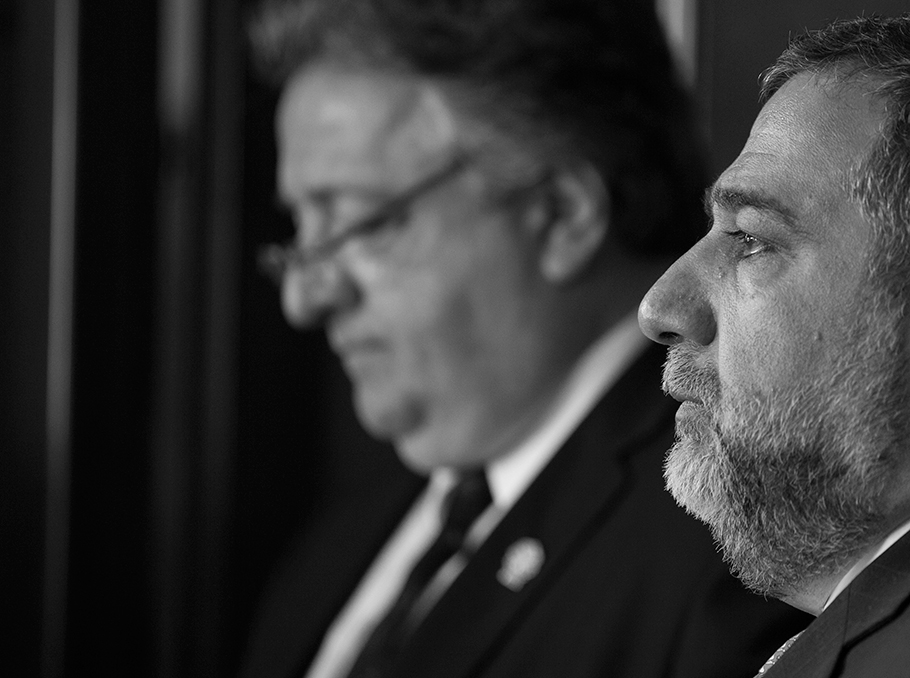 Ruben Vardanyan and Noubar Afeyan
In 2002-2003, we started the Armenia 2020 program that had a strong research element along with four scenarios for Armenia's development. It showed very clearly the issues related to corruption, education, and many other phenomena.
We submitted those studies not only to President Robert Kocharyan and Defense Minister Serzh Sargsyan, but the political parties as well. No discussion followed and we decided to try to build the future we wanted to see without getting into politics.
We have invested over USD 500 million into Armenia in the last 20 years, and not in commercial projects. My wife isn't Armenian, but she was christened in an Armenian church. My son doesn't have Armenian citizenship, but he served in the army in Artsakh. We believe in our nation and its abilities.
On criticism of the government
After the April war of 2016, when my son was serving in Artsakh, I spoke very openly about many things, reserving the moral right to do so. But we always choose to not simply criticize, but to work and move forward.
In 2008, at the first meeting with President-elect Serzh Sargsyan, we said we would realize our programs and added, "We will be grateful if you help us and we won't be offended if you don't; it is you decision". I also told Sargsyan that our actions were for the people and not the government, and for that reason we did not expect gratitude.
Ruben Vardanyan
When asked why I don't speak publicly about this or that issue, I reply that I am not a politician. I undertake systemic changes for the new generation. And we can see that generation. I am happy we have people with independent opinions today.
On "heaven"
Don't expect anyone to come and make Armenia a heaven. It will not happen. All problems cannot be solved in one day and people won't become richer in one day. Don't believe those who promise to attract USD 15 billion of investment. People who talk like that have no idea about these sums of money.
On the people
The people are wiser than we think. The elite are living in an illusion, but the people know everything.
There shouldn't be a new "dragon"
Everything must be done to avoid the repetition of "Kill the Dragon" drama. There shouldn't be a new "dragon".
I respect what Nikol Pashinyan has done, but this isn't his personal victory. This is the victory of the people and we need to be able to use that strength for good things.