Yerevan /Mediamax/. President of Armenia Serzh Sargsyan said today that duties of investigators cannot possibly be accomplished at the expense of unjustified restrictions of human rights and liberties.
President Sargsyan said this at the Board Session of Investigative Committee of Armenia, dedicated to Day of Investigative Committee serviceman and the third anniversary of the structure's formation.

"The defense of one interest at the expense of the other is principally dangerous and will never do any good. This is one of the main reasons of injustice in the country. Of course, Investigative Committee is not the only structure, where we should look for reasons of injustice in the current law enforcement system. An unfair investigator can cause no less harm than an unfair prosecutor, since their preconceived or negligent actions and decisions may result in tough or sometimes even irreversible consequences," Serzh Sargsyan said.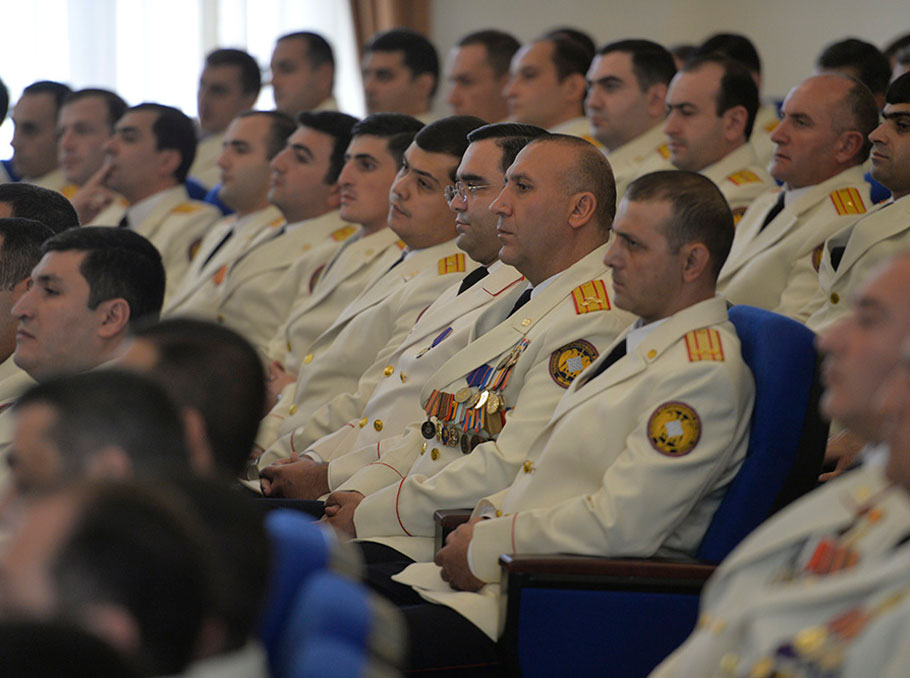 Photo: Press service of the Armenian President


"Our investigative structures should be relentless in the fight against manifestations of corruption and cronyism. Moreover, corruption includes not only monetary interest but mediation of an acquaintance, relative, godparent, which may cause even more harm than people's certain interests. Please, take this into consideration," President Sargsyan said.

Touching upon the cooperation between investigators and prosecution system, Serzh Sargsyan said that its efficiency does not exclude existence of disagreements on the professional platform.

"Nevertheless, it is unacceptable to neglect or temporarily suspend the instructions of the prosecutor in certain cases. It is especially unjustified, when the suspension is conditioned by the interests of certain structures."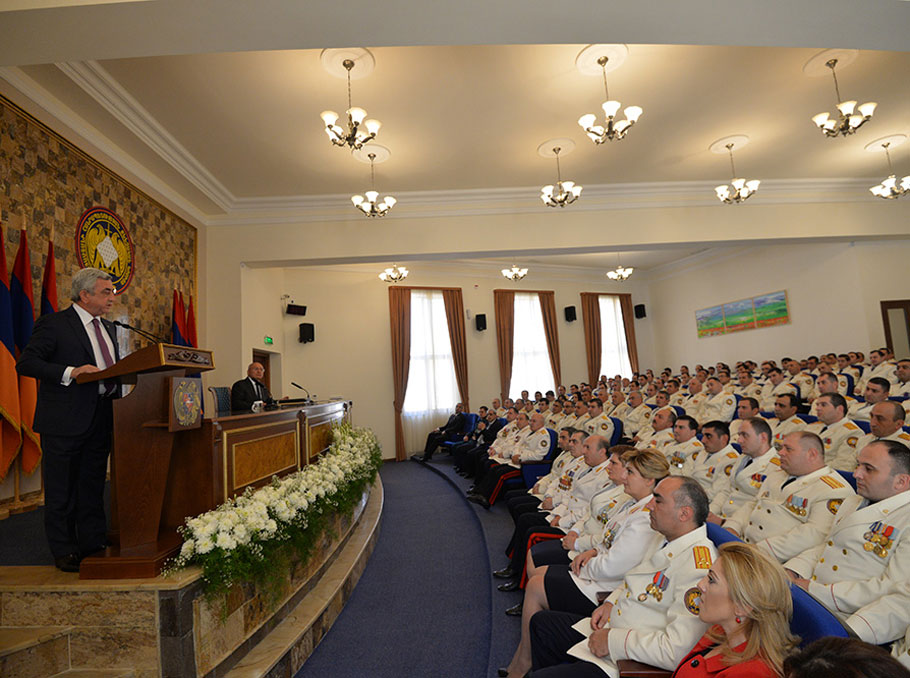 Photo: Press service of the Armenian President


Serzh Sargsyan stressed that there is a lot of work to conduct in the law enforcement sector, which is evidenced by the number of roaring cases in the center of Yerevan and marzes over the past several months.

"The society should be convinced that any manifestation of lawlessness and disorder in Armenia will be discovered and inevitably punished," President Sargsyan concluded.