French writer Vincent Martini has published the book "The return of the prince" telling about the phenomenon of modern politicians. Mediamax has collected several noteworthy remarks from the book, based on the article in Le Monde.
"Political meteorites" or "rock stars"
What do Donald Trump, Emmanuel Macron, Justin Trudeau, Jair Bolsonaro and Matteo Salvini have in common? Vincent Martini believes they all are "political meteorites, whose rise took everyone by surprise".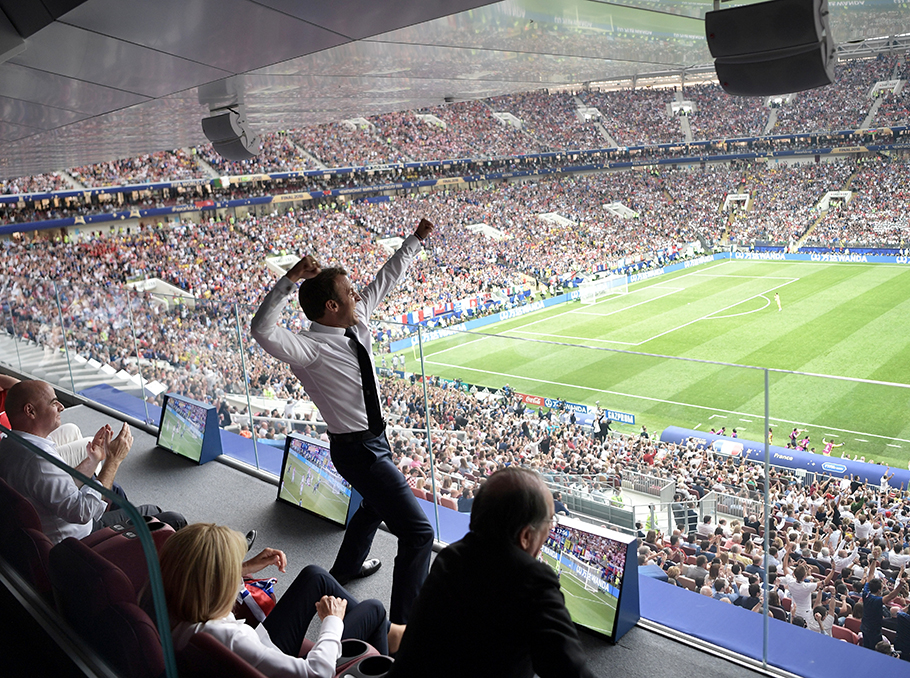 Emmanuel Macron during the Football World Cup-2018 final game in Moscow
Photo: REUTERS
Martini claims these politicians are "rock stars", whether they are populists or not. These leaders stood out not by ideas and policies, but by the ability to put the emphasis on their personal experience and play to the emotions of the citizens, writes Martini.
"One on one with the public opinion"
These leaders are "new princes", who rule "one on one with the public opinion" by casting doubts over the institutions of counterbalance and undermining the legitimacy of intermediaries, Martini writes addressing not only Machiavelli, but also the House of Cards and Shakespeare.
They exist because people all over the world want to see new faces in the politics, but a much more complicated process has led us to the "hypertrophy of leaders".
In particular, notes Martini, it has to do with fundamental changes in the modern societies, the chief one being the "unprecedented complication and internationalization".
In this environment (and given that citizens are demanding answers more actively) it is easier for the media to "focus on the facts and the acts of the leaders instead of analyzing state policy, which they find difficult to understand themselves".
"Presentation of action triumphs over the action itself"
Modern politicians prefer distracting people in the intricate modern world. It shifts the "borders of political struggle towards topics that are more comprehensible for the public opinion", such as economy, immigration, Islam or gender issues. As a result, "presentation of action triumphs over the action itself".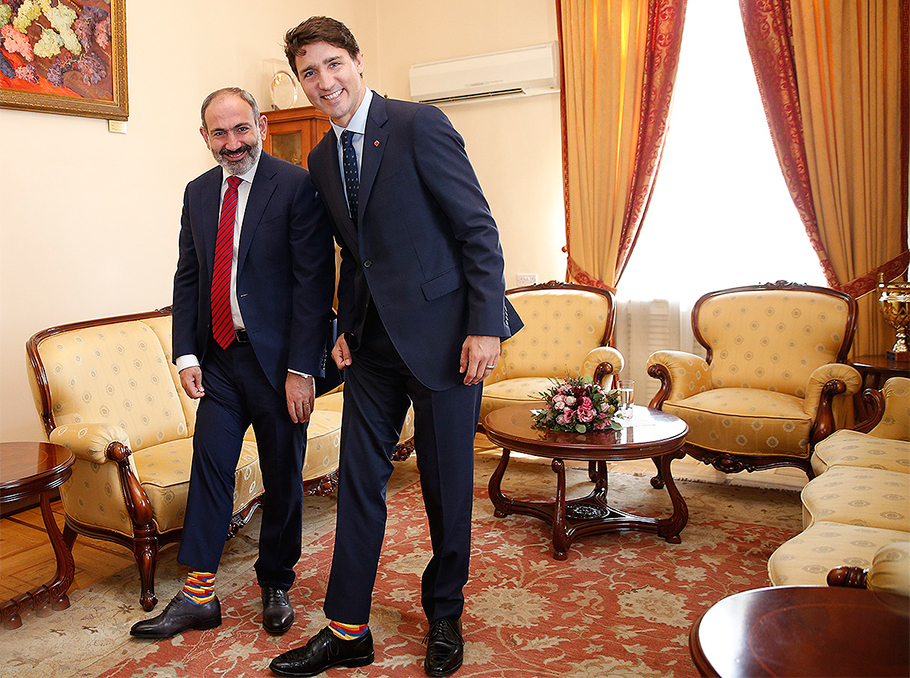 Nikol Pashinyan and Justin Trudeau in Yerevan in 2018
Photo: Armenian PM's press office
"The new princes got rid of the necessity to act. They are just imitating action," Martini writes. These leaders need to "write themselves into history to strengthen the legitimacy of their rule, even if it requires retouching the reality".
"Little trouble in rising, but much in keeping atop"
"We get tired very quickly of these princes, whom we brought to positions of power without thinking too much about their ideas, skills and the huge responsibility they would bear," Martini writes.
That "annoyance" has been reflected in the movement of "yellow vests" in France, the Indignados in Spain and the "5 star" in Italy. As Machiavelli puts it in "The Prince", "those who solely by good fortune become princes have little trouble in rising, but much in keeping atop".