On February 6, 2019 Armenian Government released the program it had submitted to the National Assembly. Mediamax has singled out for your consideration the foreign policy points of the program in the Key section.
1. What is the government's stance on Artsakh?
The government will work towards exclusively peaceful resolution of the Nagorno-Karabakh conflict in the format of the OSCE Minsk Group Co-Chairmanship, "which should be based on the main principles of the international law, including the right of peoples to legal equality and self-determination".
"The status and security of Artsakh are the absolute priorities for Armenia in the negotiation process," the document says.
The next paragraph reads:
"The atmosphere of peace is vital for efficiency of the negotiations. It includes strengthening of the instruments of trust and security, reduction of escalation risks, and exclusion of aggressive rhetoric."
The government reiterates that "as the main party to the conflict, Artsakh must have the decisive voice and involvement in the settlement aimed at establishment of real, long-lasting peace".
2. What is the government's policy for recognition of the Armenian Genocide?
The program notes that the government will secure the continuity of the efforts aimed at international recognition and condemnation of the Armenian Genocide and carry on the leading role in prevention of genocide and crimes against humanity.
3. What does the program say about CSTO and EAEU?
The document indicates that the government will work on "securing Armenia's active and enterprising involvement" in the Eurasian Economic Union and the Collective Security Treaty Organization and "enhancing the productivity" of the two institutions.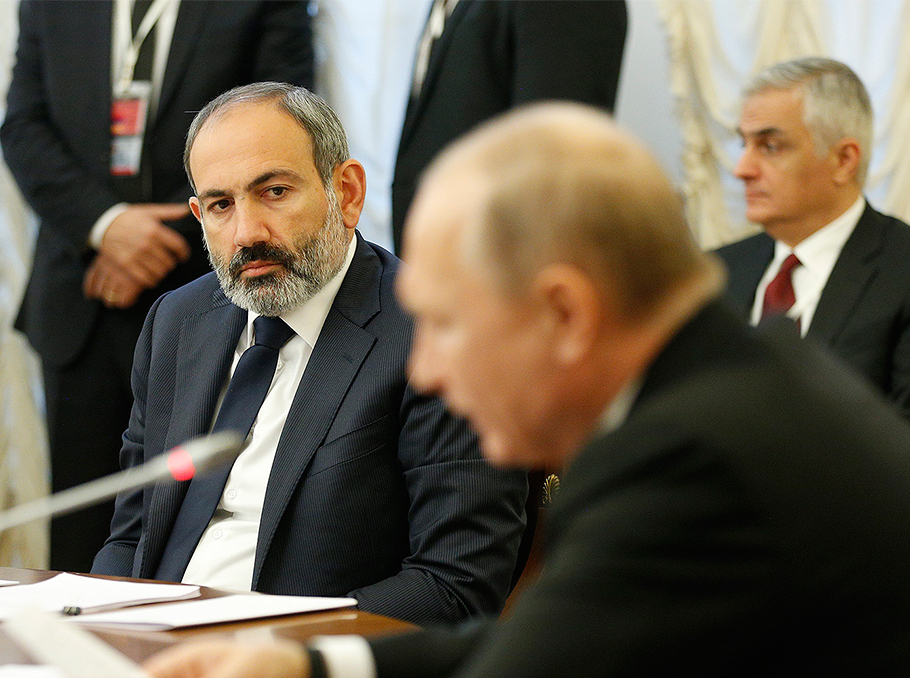 Photo: Press service of the Armenian government
4. How will relations with Russia develop?
Armenian government considers development of strategic and allied relations with Russia to be "one of its key priorities".
"The government views strategic cooperation with the Russian Federation as an important element of Armenia's security system," the document reads.
5. What about ties with the U.S.?
The government intends to "consistently develop the friendly partnership" with the United States of America.
"The government plans to deepen the Armenia-U.S. cooperation in terms of assistance to Armenia's development and reforms agenda and expansion of the dialogue aimed at regional stability," reads the program.
6. What does the program say about the dialogue with the European Union?
"Implementation of the Comprehensive and Enhanced Partnership Agreement (CEPA) with the EU is a significant factor facilitating the government's reforms agenda. The government will continue working towards visa liberalization for Armenian citizens," the document reads.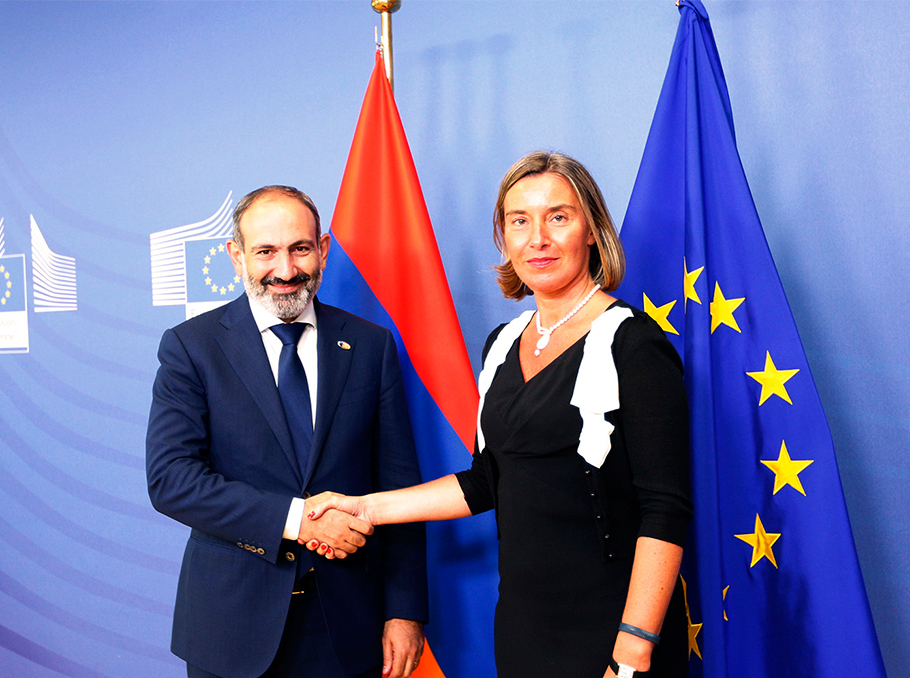 Photo: Press service of the Armenian government
7. Does it contain anything about NATO?
Yes, but the program only mentions that the political dialogue with NATO should continue and the Individual Partnership Plan should be "implemented consistently".
8. What does the program say about relations with neighboring countries?
The government intends to develop "special good-neighborly relations" with Iran and Georgia, "which will be as independent from geopolitical influences as possible".