In this column I will share the second batch of the photos that Belgian photographer Carl de Keyzer made in Soviet Armenia in 1988 and 1989.
You can find the first one here, in the article "The summer of 1988, Lenin, and children running with the flag".
According to Carl, the events he witnessed in Armenia and Lithuania made it clear for him that the Soviet Union was going through serious changes. At the same time, he said, no one in the West thought at that moment that the USSR would collapse just 2-3 years later.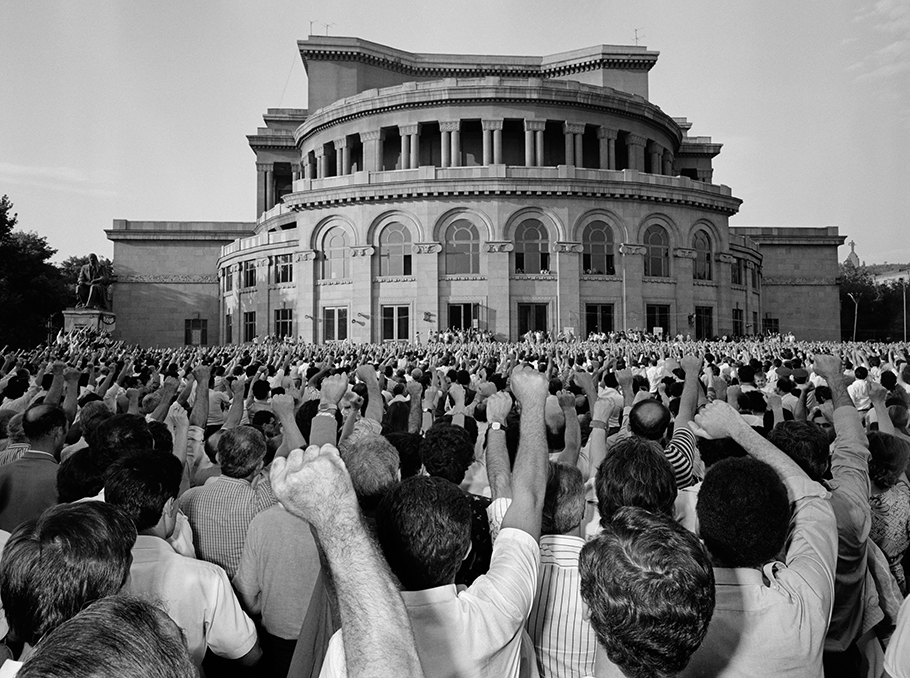 Photo: Carl de Keyzer/Magnum
"I was very surprised to see so many people attending these rallies. My first thought was: these people are all going to end up in prison. I myself was quite afraid to go to the rally as well and take pictures. I was the only foreigner there, I think, and I even dared to go on the podium. My heart was beating very fast because I was expecting to be arrested any moment. But the enthusiasm and the solidarity made me stay.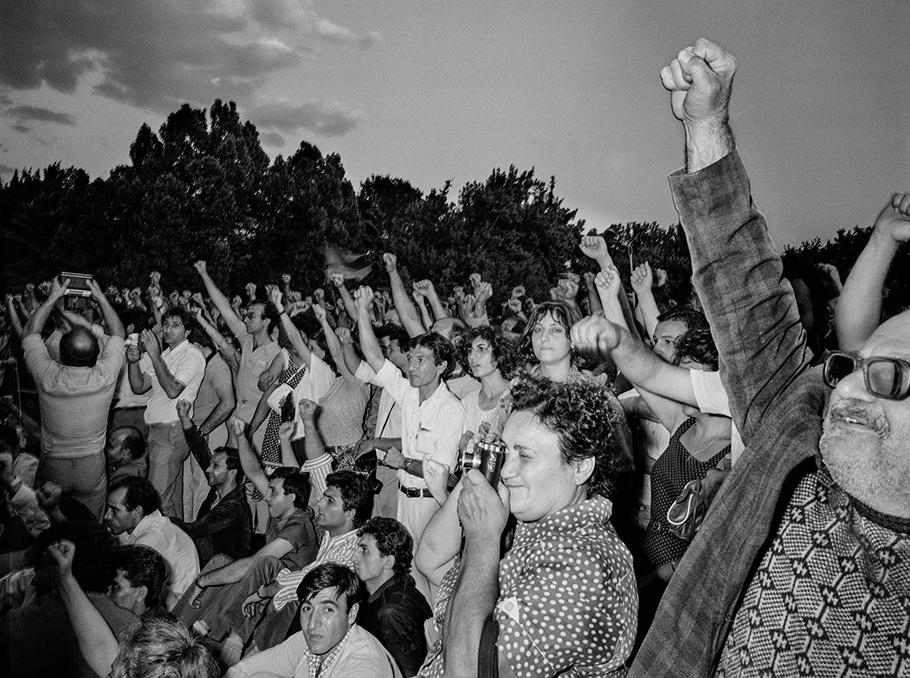 Photo: Carl de Keyzer/Magnum
People saw clearly that I was not Armenian and that my pictures could be important for the future. After the rally that evening I simply walked to my hotel as nothing had happened. My Russian guide Ludmila knew I hadn't been there for our group dinner but she said nothing," tells Carl.
On the surface, the photos Carl de Keyzer made at the Freedom Square in Yerevan do not seem special. A second look reveals that he managed to capture the most important part – the emotions and excitement of the people.
These women's faces say it all.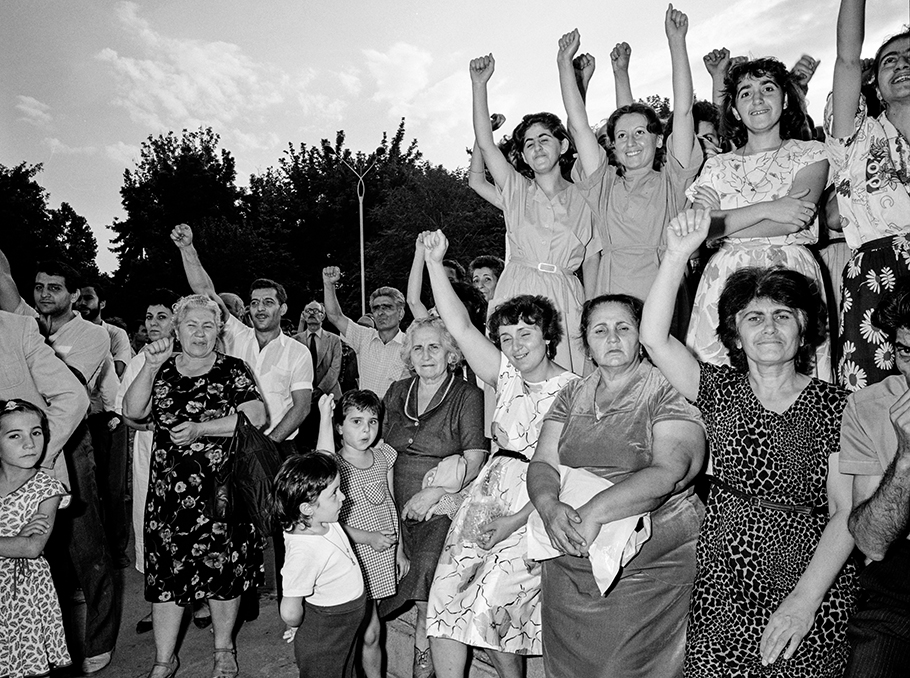 Photo: Carl de Keyzer/Magnum
This photo shows a member of "Karabakh" committee, Ashot Manucharyan.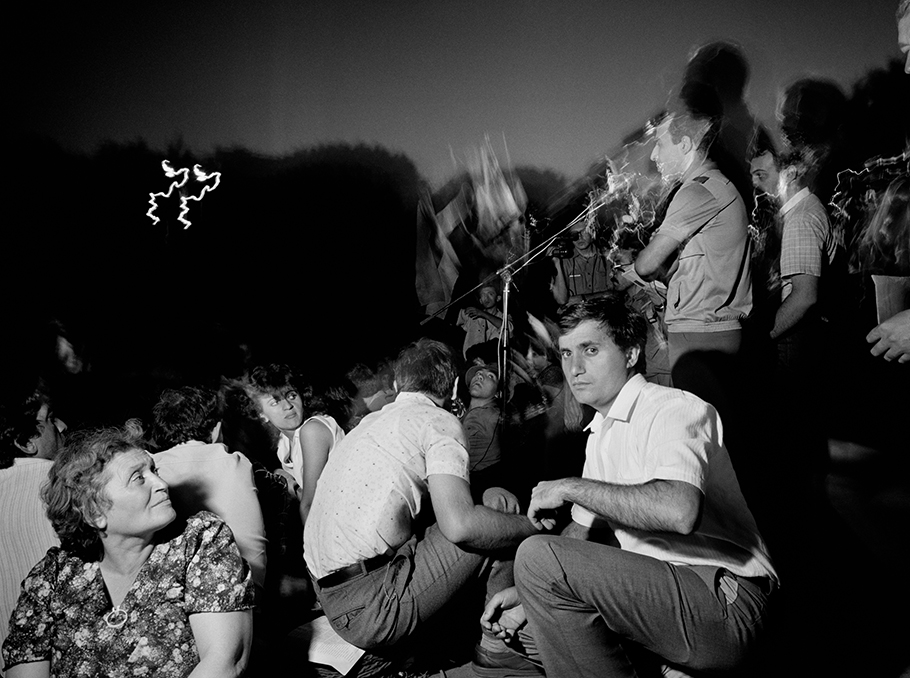 Photo: Carl de Keyzer/Magnum
He levels a disbelieving look at the photographer – probably, because he did not expect the picture to be taken.
Albert Baghdasaryan was speaking at that moment. Next to him stood member of "Karabakh" committee Aleksan Hakobyan and Arman Melikyan. The latter was appointed Foreign Minister of Artsakh in 2004.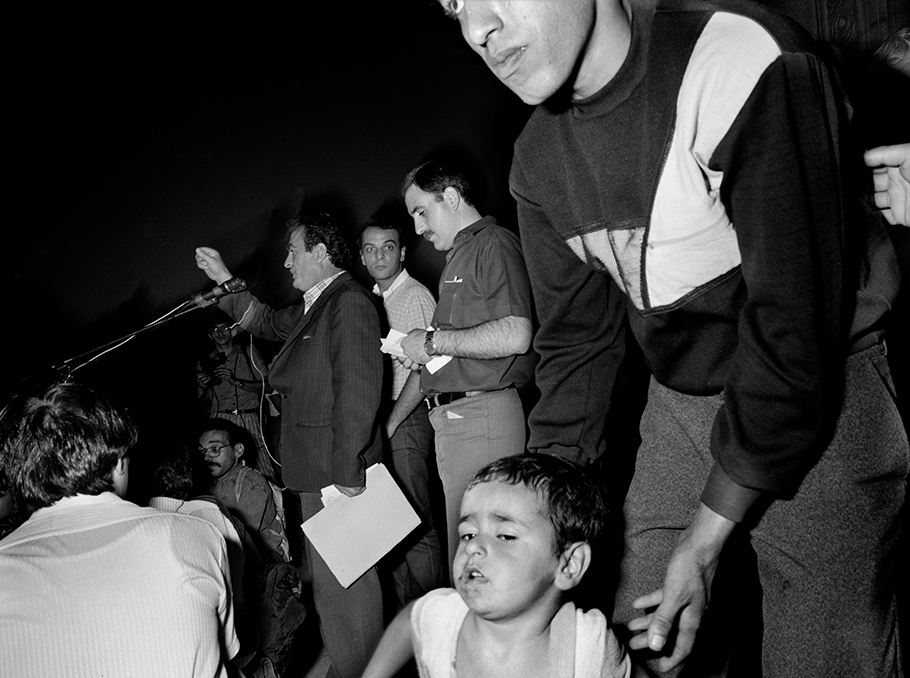 Photo: Carl de Keyzer/Magnum
It is quite difficult to explain what the toddler was doing at the rally.
Photo: Carl de Keyzer/Magnum
That is what Freedom Square looked like in 1988. Young people nowadays hardly understand the significance of those rallies for the USSR, where people were allowed to gather and march only on May 1 or November 7 before.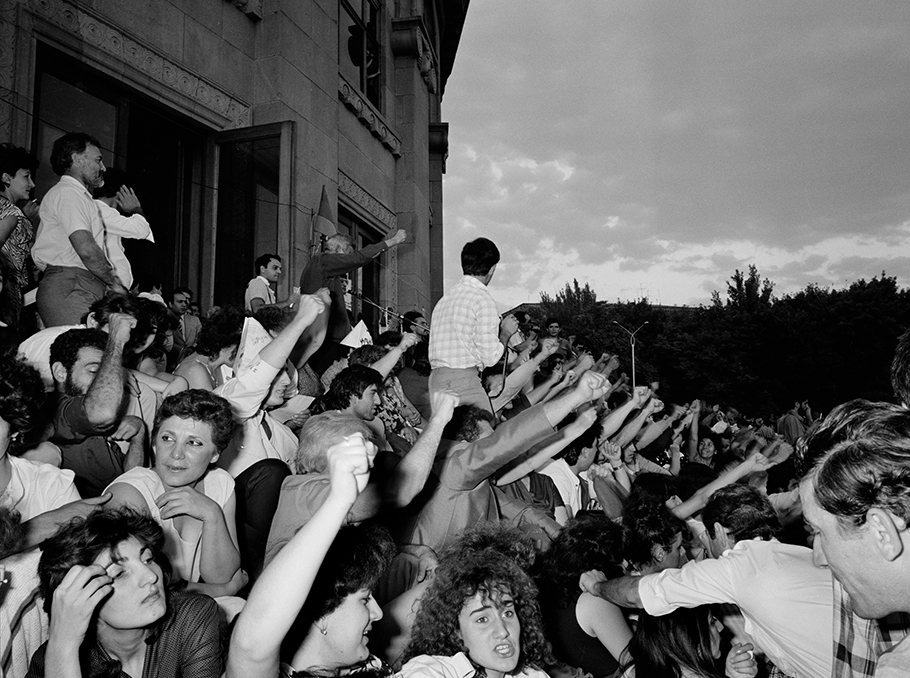 Photo: Carl de Keyzer/Magnum
Clearly, we are all curious as to what happened to the people portrayed in these photographs.
Ara Tadevosyan