Recently, I came across photographer Carl de Keyzer's photo book Homo Sovieticus, which is comprised of the pictures he took during his visits to the Soviet Union in 1988 and 1989.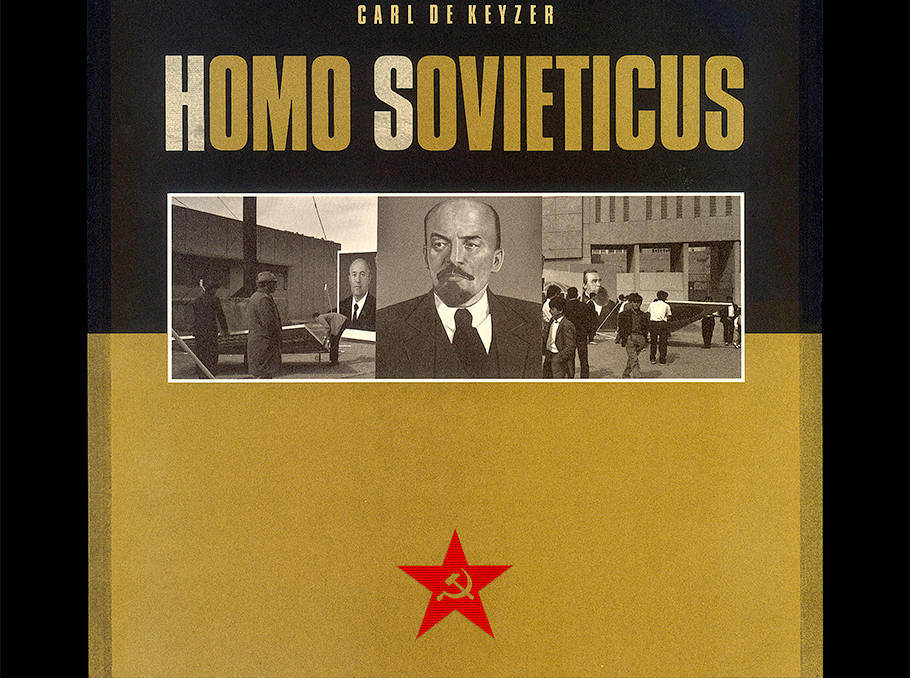 Some of those photographs were made in Armenia, so I contacted Carl and asked him to tell a little about the pictures. He was glad to share his memories, which I will tell about in several parts.
As I was looking through the pictures Carl made in Soviet Armenia, my eyes were instantly drawn to the photographs of Republic Square (called Lenin Square back then) and children swimming in the fountain.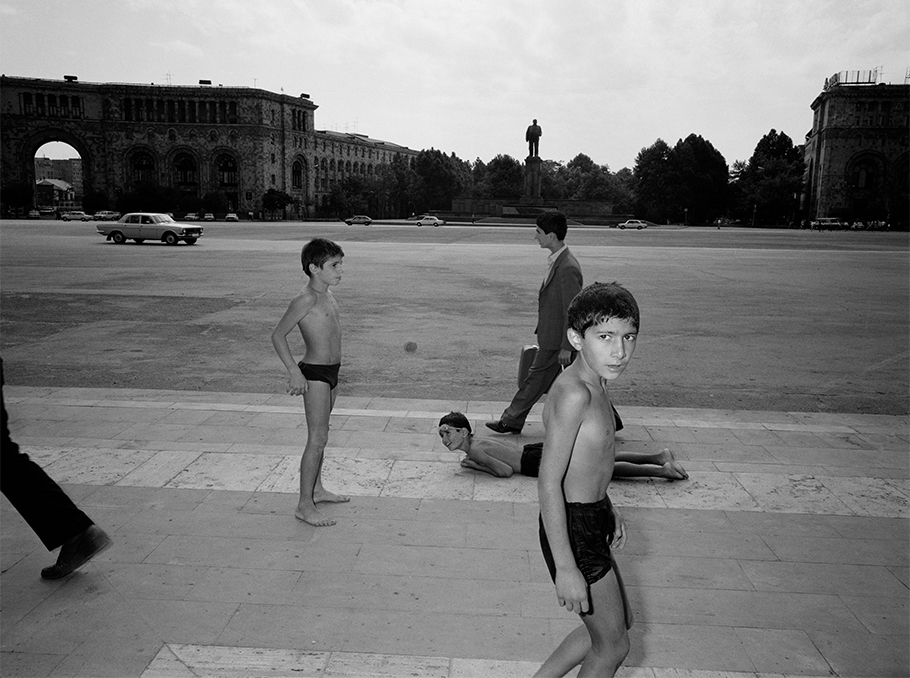 Photo: Carl de Keyzer/Magnum
Swimming in public fountains was a usual pastime activity for boys in 1980's Yerevan: the fountain at the Republic Square and the ones in parks near Chamber Music House and "Poplavok" café, and in Swan Lake.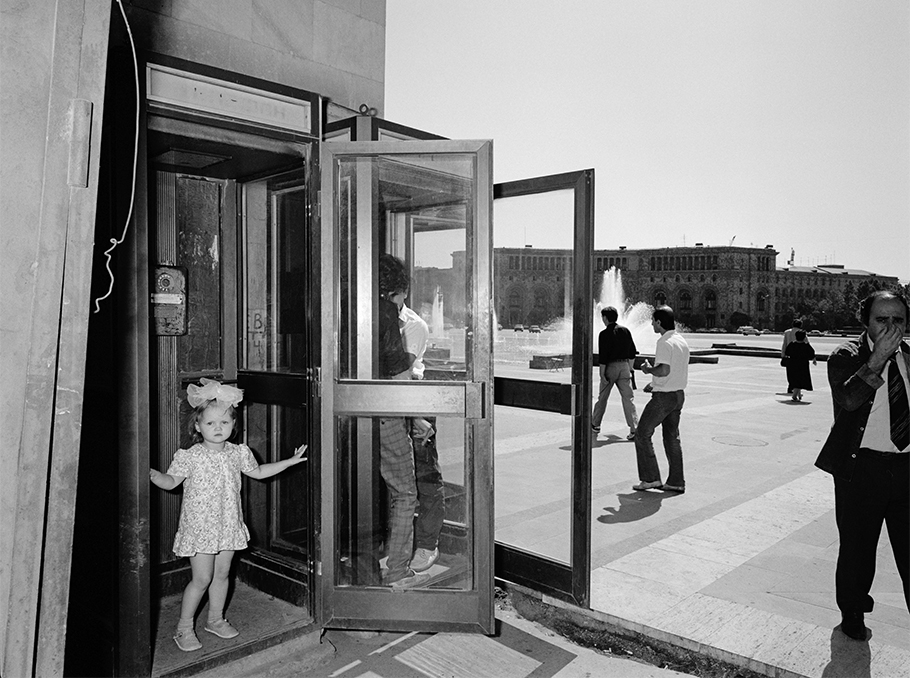 Photo: Carl de Keyzer/Magnum
First, I asked Carl to tell how he came to the USSR, Armenia in particular.
"In 1988, it was still impossible to travel to the Soviet Union as an individual tourist. So, I decided to contact some communist parties of Europe (Belgium, France and Holland) to see if they organized group trips. They did. I booked 13 trips in one year to visit the entire Soviet Union.
Photo: Carl de Keyzer/Magnum
My idea at first was to copy the style of a "Pravda" photographer to make propaganda-like images - pretending that the worker's paradise was still there, while in reality it was already crumbling. During that year I changed my style, because it was obvious things were happening fast in the Soviet Union. The manifestations in Yerevan and Vilnius were clear signs," recalls Carl.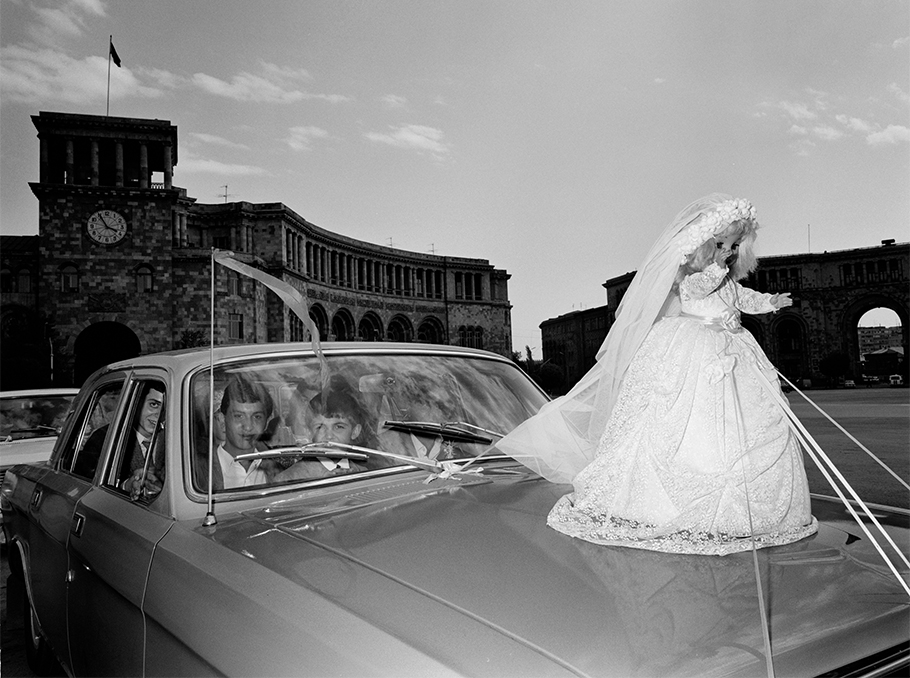 Photo: Carl de Keyzer/Magnum
His book was presented in Amsterdam on November 9, 1989, the very exact evening when the Berlin wall came down.
Carl spoke about the photographs made at Lenin Square:
"I think it was a weekend. I stayed at the main square because a lot of cars arrived with married couples. It's always a good subject for pictures, especially with the statue of Lenin in the background.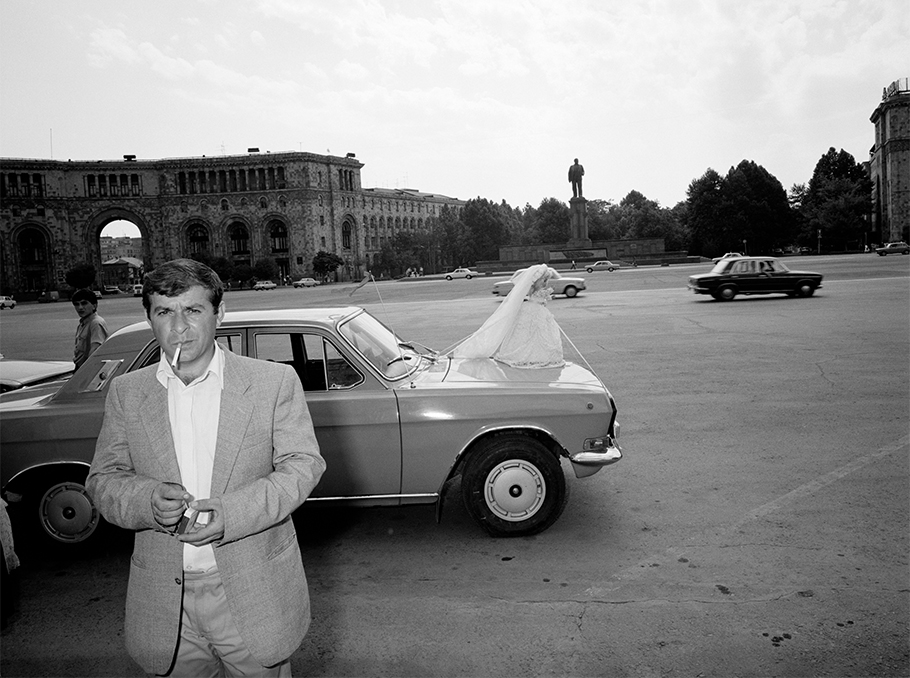 Photo: Carl de Keyzer/Magnum
The children were swimming in the fountain. After a while I saw them running around with a flag, clearly enjoying the moments of some kind of revolution. It looked like they were playing, but later I realized this was actually very serious and part of the revolt.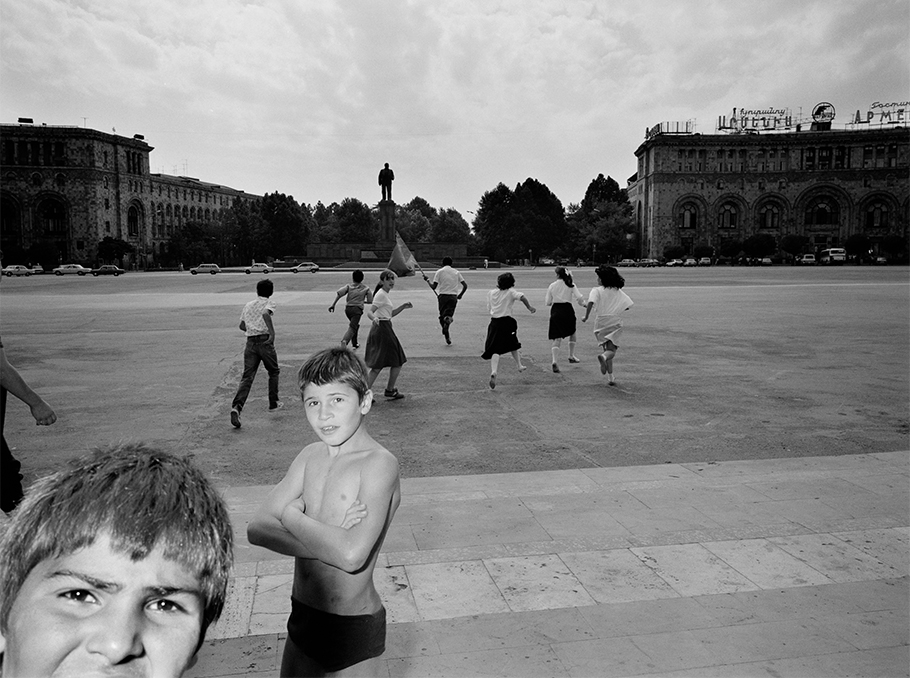 Photo: Carl de Keyzer/Magnum
When I returned home, I quickly processed the images and sent them to Magnum. They were published in French Libération, also on the cover."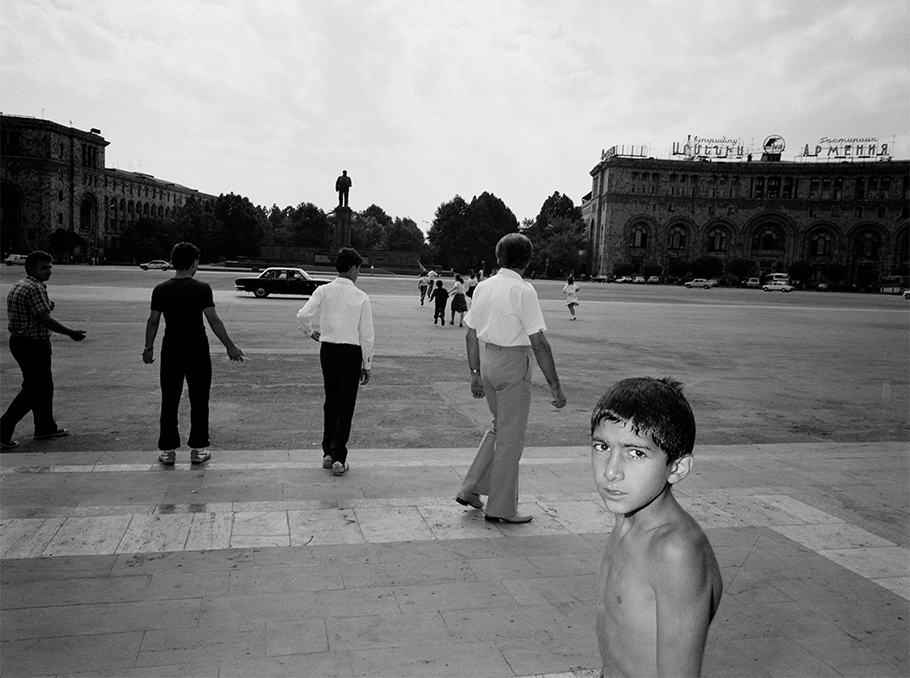 Photo: Carl de Keyzer/Magnum
Ara Tadevosyan