Interview of Timofei Bordachev, political scientist, program director of the Valdai International Discussion Club, with Mediamax
- Judging by the recent statements of the representatives of the Russian Foreign Ministry, it seems that relations between Armenia and Russia have reached, if not a critical, but a dangerous point. In particular, it was difficult to imagine Sergey Lavrov to publicly say that "the Americans are offering Armenia to drive out the Russians." How dangerous do you think this situation is, and do you see the possibility of returning bilateral relations to a more calm course?
- To be honest, I see nothing alarming. We know that our former American partners are trying to do nasty things to Russia everywhere. This is "normal" for our relations, because now we have a military-political conflict with the US. The fact that we openly talk about this in relation to the situation with Armenia does not mean that we express distrust in the Armenian leadership. This means that we are sending another signal to the Americans: "We see what you are doing." In no case would I perceive this as some kind of reproach or an expression of some kind of distrust in the leadership of Armenia. I would suggest looking at it from a different angle.
- But there are also facts. Armenia actually refused to deploy a CSTO monitoring mission on the border with Azerbaijan, deploying instead a civilian mission of the European Union, a fact, repeatedly criticized by Sergey Lavrov and Maria Zakharova. We see with the naked eye that Armenia's contacts with representatives of the EU and the US have become more frequent.
- Russia is now in a state of military-political conflict with the NATO. And, of course, Russia views most foreign policy issues in the context of this conflict. On the other hand, we cannot forbid the leadership of Armenia to engage in a dialogue with Western partners. We are not Americans who forbid their allies to talk to anyone. Before 2018 Armenia was also engaged in a dialogue with the West. This multi-vector dialogue has always been maintained throughout the years of independence.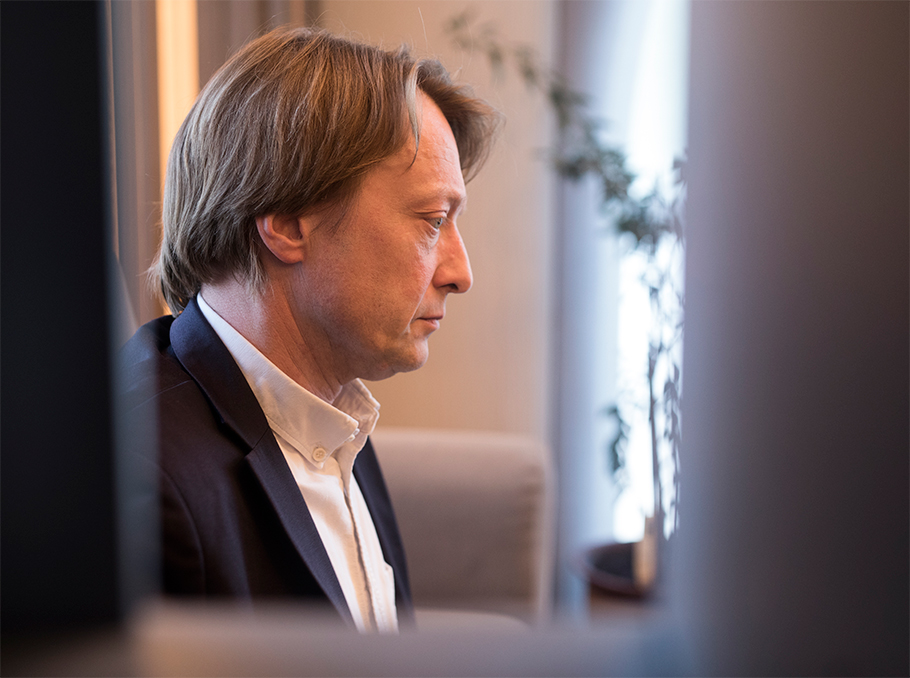 Timofei Bordachev
Photo: Mediamax
Yes, now we perceive it a little differently.
As for Russia's attitude to the EU civilian mission, we express our sincere point of view. If the Armenian leadership considers it expedient, Russia cannot and will not tell the Armenian leadership what to do. We simply denote that the EU has a bad record in ensuring security, we see this in Bosnia and Herzegovina, in Kosovo. We reserve the right to make our own assessments.
- Many in Armenia feared that the outbreak of war in Ukraine would affect our region in the sense that Russia's engagement in another direction would untie the hands of Azerbaijan and Turkey. As a matter of fact, that is exactly what happened.
- Indeed, Russia is now busy with a conflict with the West, and it must now pursue a more balanced, more multifaceted, more multi-vector policy - since with the exception of the Western countries - others are most likely playing on our side. Even when we discuss the issue of counter-sanctions, we first ask ourselves – what to do not to harm the countries having good relations with Russia.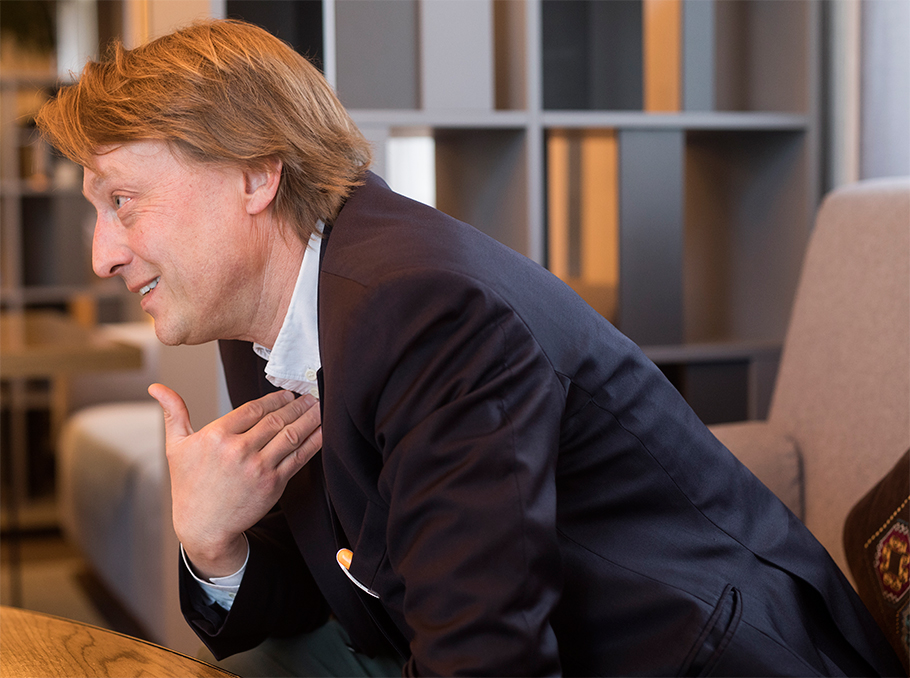 Timofei Bordachev
Photo: Mediamax
You are right that now Russia cannot radically deteriorate relations with those countries with which it has good relations. And, of course, it becomes a factor. And I fully admit that the consequences of this in the traditional Armenian perception can be painful. But the special military operation made the multi-vector nature of Russian policy more pronounced. And we have not yet adapted to this, and our friends in Armenia have not yet adapted to this either.
- If we are talking about the perception in Armenia, I think many people are of the opinion that today Azerbaijan is more important for Russia than Armenia is, for a number of reasons. And it's hard for people to accept it.
- I do not agree that Azerbaijan is more important for Russia than Armenia. No, this cannot be.
- Why?
- At least because there are formal features showing that Armenia receives more than Azerbaijan in relations with Russia. This is what the Russian president recently said about Armenia's economic growth and the dependence of this growth on participation in the common market of the EAEU. Let's judge by the facts. I strongly disagree that Azerbaijan is more important for Russia than Armenia.
- In February 2022, Putin and Aliyev signed the Declaration on Allied Interaction. Yes, it is still inferior to the legal framework that Russia has with Armenia, but still there are changes in the level of relations with Azerbaijan.
- Significantly inferior, since Armenia, among other things, is engaged in the CSTO and the EAEU. Armenian representatives participate in drafting the laws the Russian economy should comply with.
Azerbaijani representatives do not participate in the development of these laws and do not influence the Russian economy. Azerbaijan is an external partner, and Armenia is Russia's partner within the framework of two organizations, one of which influences prices in our stores. Armenia influences how much products cost in Russian stores, while Azerbaijan does not.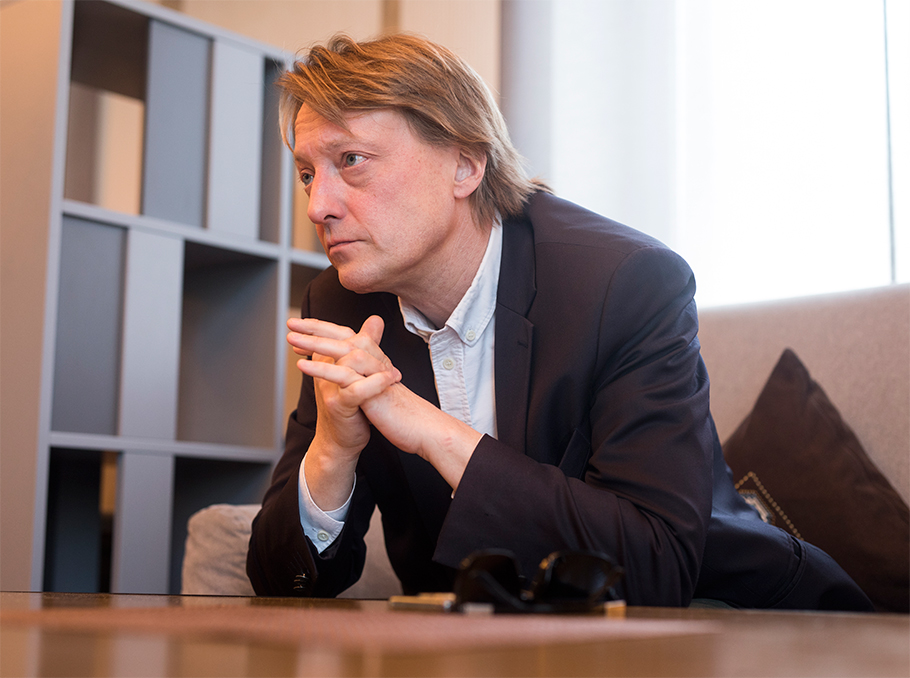 Timofei Bordachev
Photo: Mediamax
Another thing is that Russia's position is not to tell either Armenia or Azerbaijan how they should regulate bilateral relations.
- The issue of not receiving Russian weapons the payment for which was made quite a long time ago remains rather painful for Armenia.
- This is one of the most complicated issues. As far as I know, a regular meeting on this issue was held a while ago. It is in the competence of technical specialists, but the fact is that Russia has not supplied a certain number of weapons due to using them for its military purposes.
- That is, it has nothing to do with the new quality of relations between Russia and Azerbaijan?
- Absolutely not. This has nothing to do with Azerbaijan, it is just related to the special military operation.
- In any case, again if we talk about the public perception of these issues, such situations lead to making the voices about the need to purchase weapons from other countries louder.
- And Russia, does it object? For example, the supply of Indian weapons to Armenia. Russia does not object to this in any way. Russia has good relations with India - not as close as with China, but Russia did not impede the supply of weapons from India. Moreover, I can assume that it welcomed it precisely in the context of its own inability to fulfill its obligations.
- In the article "Neither a mother nor a Stepmother", you wrote: "Moscow's neighbors should have neither illusions that Moscow will pay for loyalty, nor hopes that the objective alignment of forces in the common geopolitical space can be neglected." May I rephrase it like this: "you are already grown-ups, decide for yourself how to you live, but at the same time, do not forget that we have "red lines" that are better not to pass"?
- Everything is a little more complicated. A multi-vector policy is the right of Armenia or Kazakhstan, but also of Russia. The fact that today we take into account more factors does not mean that we have forgotten about Armenia - there is no such thing and cannot be. Azerbaijan, on a mass level, supports Ukraine, we know that there were demonstrations there last year, but this is not the case with Armenia. Russian public knows this very well. But at the same time, there is a geopolitical reality in which we all need to show more empathy. Russia also has problems with empathy, I admit it. On the other hand, our relationship is more complex. The Americans have it easier: they tell the Germans to stop trading with Russia, then they blow up the gas pipeline. These are very simple relationships. Our relationship is more complex. In 30 years of independence, Russia has never staged a coup. Americans do it all the time.
- In June 2021, you wrote that "Turkey has become part of the Russian security perimeter."
- And remains so.
- After the beginning of the developments in Ukraine, Turkey has become even more important for Russia, and there is a lot of evidence of this. Do you think these special relations between Russia and Turkey can contribute to the normalization of Armenian-Turkish relations?
- We do not know what Turkey's future will be. Erdogan's resource may, after a while, be close to its exhaustion. We know that this country is experiencing serious economic problems of a structural nature. We know what kind of inflation there is, we know that no one has the money to "pull out" and save such a country in the event of serious economic problems. This is a lot of money, the Americans do not have that kind of money, no one has that kind of money, and we do not know what will happen to Turkey in 5-7 years. These are fundamental questions for Russia and for Armenia. Here we have to look in the long run.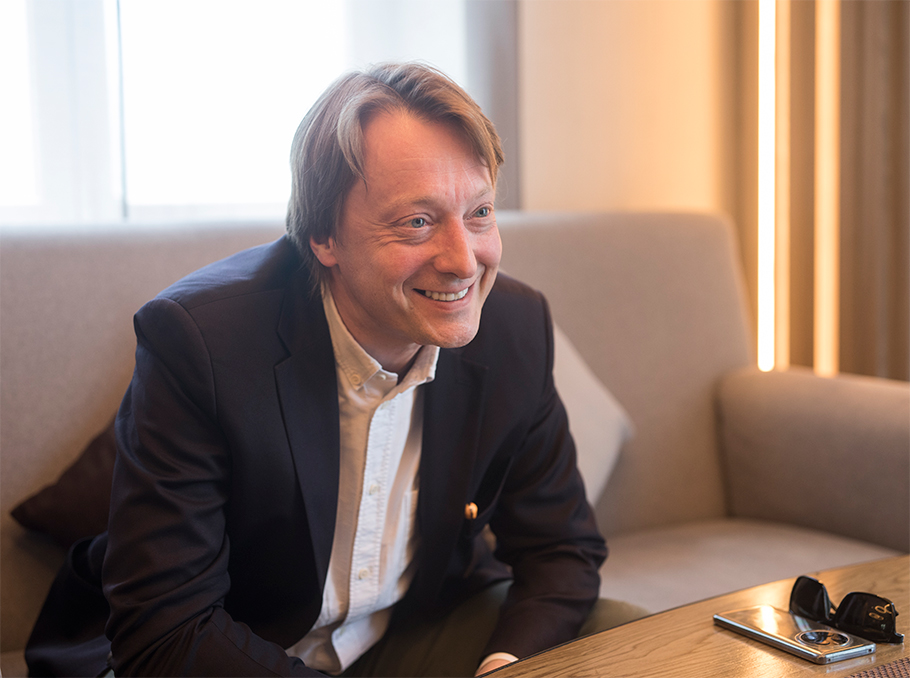 Timofei Bordachev
Photo: Mediamaxax
Now they are pursuing a balanced policy in their very dangerous place, then we will see. Maybe the general atmosphere of Russian-Turkish relations will somehow contribute to the Armenian-Turkish normalization, but we do not know how far this normalization will go.
Turkey is comfortable for Russia at the moment, it provides many things that we need. Although it is a member of NATO, it is one of the countries Russia has not spoiled relations with. And then we will see how the things will go.
Over the past year and a half, Russia has a little changed its perspective: first of all, we pay great attention to our economic stability, we also evaluate others by their internal economic stability. We have entered a period of a very lasting conflict and now the most important issues for us are inflation, prices, the functioning of the economy, technology, investment, international trade. We look at many things through this prism, and we evaluate Armenia through this prism.
Ara Tadevosyan spoke with Timofei Bordachev
This interview has been prepared as part of a joint project with the
Tufenkian Foundation.