The exclusive interview of RPA-nominated presidential candidate Armen Sarkissian with Mediamax

Mr. Sarkissian, the reports about your meetings in Armenia and Diaspora often mention that you introduce your vision of future Armenia. That vision is meant to be long-term, but I want to ask you about the foreseeable future. If you are elected president, you will serve a 7-year term. What Armenia would you like to see in 2025?

I would like to see a young Armenia, and I don't just mean active involvement of the youth in state governance. I wish to see an Armenia young in heart, with a 21st century spirit.

Some people believe that along with being a great value, our rich history could be a hindrance too and that we get lost in the past instead of looking forward. How can Armenians find the 'golden mean'?

History and heritage are the greatest values, but we should live in the future. We don't grow if we life in memories. Undoubtedly, the past and our heritage are important, but the past should not be a way of living.

Everything starts from vision - for individuals, organizations, and states. If you don't have a vision, if you don't know where you are taking the country, you cannot have a modern state.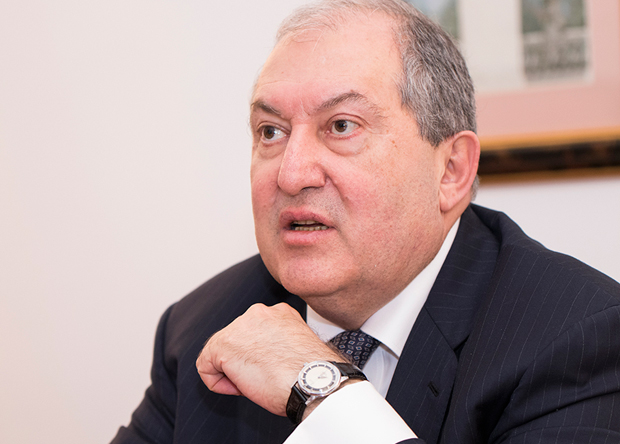 Armen Sarkissian

Photo: Mediamax


You have had many meetings with young people lately. Do you see in them the potential to build a modern Armenia?

Yes, they have fantastic potential. Young Armenians always stood out by their creative potential, different times just give different conditions and opportunities. The youth of my generation passed in the Soviet Union and we could only dream about the degree of freedom that young people have today.

They are free, but I don't see a large, collective creative environment in Armenia now. There are disconnected groups, oases, islands. Sometimes they don't even know the other exists. I think it would be useful to make a list of people aged 25-40 with Armenian roots, who have achieved success in different parts of the world. I am certain their numbers will be huge indeed. I communicate with such people almost daily in different countries and I can make a list with 100 names only from the contacts I have.

By the way, one of them, Mushegh Tovmasyan will come here after our conversation. His father is an astronomer, he used to be my student and I am Mushegh's godfather. (We found out during the interview that we published a story about Mughegh Tovmasyan several years ago: he was one of Mediamax's 50 Global Armenians – Mediamax).

Our young generation is great both in Armenia and Diaspora. Naturally, the traditional organizations and systems of the Diaspora must be preserved, but the new generation should review the vision for our nation.

However, existing systems both in Armenia and Diaspora will resist strongly.

Of course they will. That is the way of life, any system resists change out of the instinct of self-preservation. But it is better to direct the energy of young generations at overcoming that resistance rather than waste it on unimportant things.

We often speak about the success of Armenian IT, but I see limitations in the sector, a tendency to turn into a 'reserve'. Talented, enthusiastic young people should know each other and understand they are the masters of their country, they are the people who will govern it and develop its economy.

Young people often ask me how I imagine Armenia's future. I always answer, "You should tell me, you will be making that future." I see myself as the one who secures the transition between generations.

Could you state that young people will find an ally in you, if you are elected the President of Armenia?

Yes. They will be my allies too, as I want our country to be young, full of energy, and eager to try new things. Youth is a state of mind unrelated to age. Charles Aznavour is 94 years old, but he is young in his heart.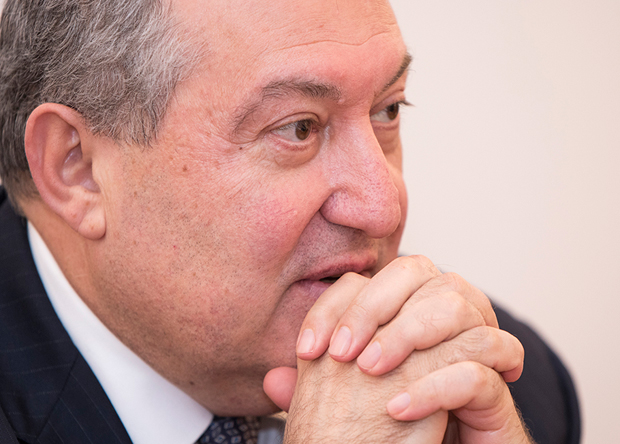 Armen Sarkissian

Photo: Mediamax


We often speak about the right formula of Armenia-Diaspora relations as well. Do you believe that the youth should be the key to the solution?

Yes, I do. The relations between Armenia and the Armenian Diaspora should be built on the future. Traditional organizations and systems need fresh meaning and content. I think everyone understands we need a new zeal.

Can we expect the Diaspora in all its variety to agree that the Republic of Armenia is the center of the Armenian world?

I think everyone knows that. The question is that although Armenia is the center, but what does that mean? People should be involved in what is going on in their Armenia.

You frequently note the importance of education. Today you have mentioned the oases and islands and we have those in the educational area as well, but secondary education in Armenia is outdated both in form and content. It does not meet the needs of a modern country.

Speaking about secondary education, we must provide the same level in remote villages as we do in Yerevan. Talented children are born everywhere and all children have the right for quality education.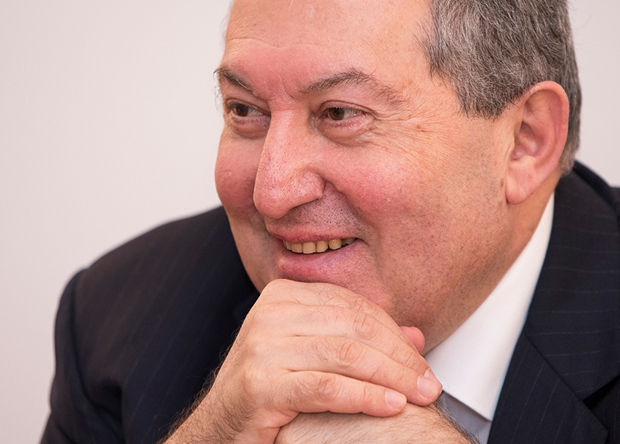 Armen Sarkissian

Photo: Mediamax


Discovering gifted children should become one of the priorities of Armenia's education system. School is not just a place where children get education. Armenian schools should be able to notice talents in music, sports or mathematics and to advise parents on the future of their child.

We do have various, difficult issues in education. We also have good examples and we should try to unify that experience into a single strategy and form a national education system that would not copy foreign systems.

Ara Tadevosyan talked to Armen Sarkissian