Mediamax continues "50 Global Armenians" special project and presents a new hero – Mushegh Tovmasyan, Founder & CEO at Divisa Capital.

Mushegh Tovmasyan was born in Yerevan in 1983. In 1991, along with his family Mushegh moved to Moscow, and two years later to Mexico. In 1994, they settled in the coastal town of Ensenada, not far from the border with the U.S. After graduating from High School, he enrolled in San Francisco State University. In 2008, in the midst of the global financial crisis, Mushegh founded Divisa Capital, however, two years later he got a lucrative job offer from Alpari Group. Mushegh left Alpari to return to his own Divisa Capital. With headquarters in London, Divisa Capital presently has offices in the U.S., UK and New Zealand and considers expanding to Armenia as well.

I was born in Yerevan into a family of scientists. We lived in Armenia until 1991. Due to turbulent times in the wake of the collapse of the Soviet Union, our family followed the path of many and left. At first, we moved to Moscow where as an eight-year-old boy I had to adapt to the change of school, communicating in Russian and making new friends. About two years later we moved again, this time to Mexico. A family holiday turned into a permanent move to a country we knew little of and which was a "terra incognita" for us. Nevertheless, my father got a chance to continue his academic career in Astrophysics, so we settled in a small coastal town in Baja California called Ensenada where the Observatorio Astronomico Nacional (National Astronomical Observatory) is located. As for me, I was again forced to go to a new school and learn an absolutely alien language. It's exactly where I graduated from High School.

I have always been an entrepreneur. I started working early not out of need but out of my own excitement and desire to achieve success. My personality craved for solving problems, coming up with ideas and trying to innovate.

As early as in High School, I participated in various extracurricular activities. My "company" project won 1st place in an entrepreneurial competition among High School and University students. I had a number of geeky endeavors that were generating disposable income for me at an early age. I fixed computers, did web design, and even assisted an Orthopedic doctor during surgeries.

After graduating from High School, Mushegh moved to San Diego and later to San Francisco where he enrolled in San Francisco State University to pursue a double major of Business Administration and Financial Services.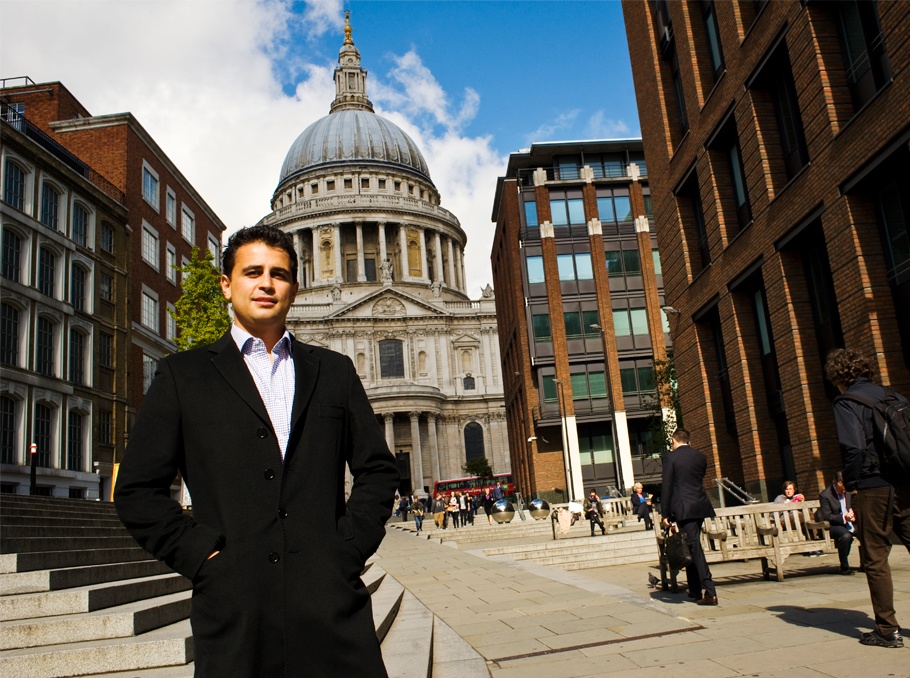 Mushegh Tovmasyan

Photo: from Mushegh Tovmasyan's personal archive


During my college years, I worked for an IT company fixing computers, then moved into financial services assisting a VP with portfolio management in the Swiss investment bank UBS until I found myself working in a company focused on this new segment of financial services industry called FOREX (FX – foreign exchange market).

It was through persistence and luck that I got myself hired having no experience or graduate degree. This San Francisco-based online trading brokerage is where I submerged myself completely. This market fully captured my interests as it was driven by technology, innovation, risk and every aspect of global interdependence. The FX market is a USD 5.5 trillion a day industry that operates 24 hours a day and 6 days a week. Markets open Monday morning New Zealand time, which happens to be Sunday afternoon in California, and operates continuously until Friday evening with the closure of U.S. markets.

After a little more than a year I was poached away by another Forex startup and the opportunity was too big to ignore. I dropped out of college a semester away from graduation and relocated back to southern California. There I was given a "blank check" per se to do whatever I thought was prudent to develop the technology and infrastructure of the company to put us in the forefront of the industry, and we surpassed all expectations by expanding internationally. I set up operations in China, Switzerland and Italy and expanded my own personal horizons along the way.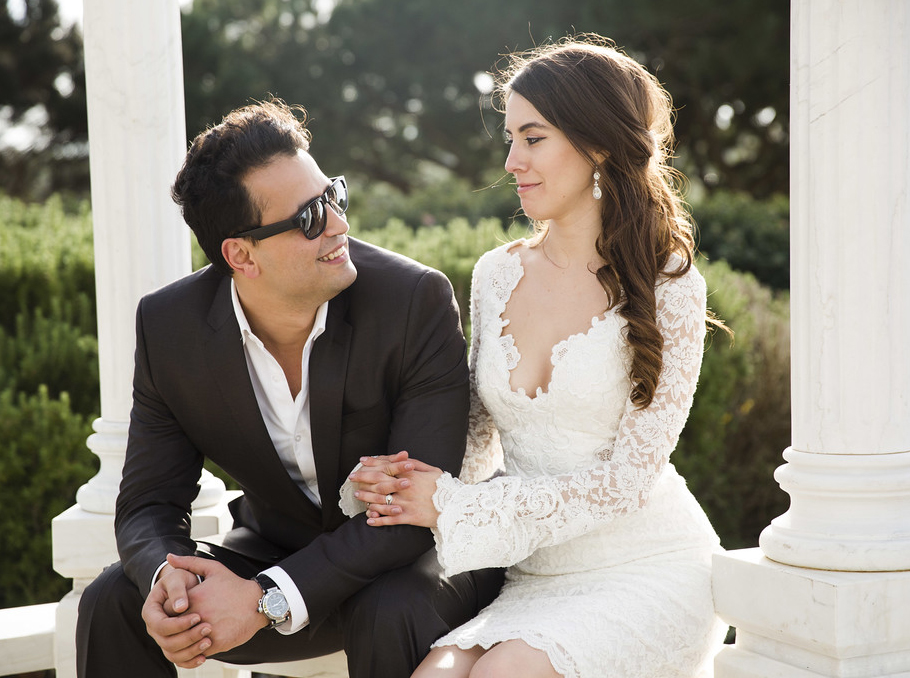 Mushegh Tovmasyan with his wife Jacqueline

Photo: from Mushegh Tovmasyan's personal archive


I was only 23 years old – flying business class around the world, having meetings with lawyers, bankers and regulators while managing employees much more senior to me. What I loved about the industry is that it was all new and I had much more experience than many of my peers that were significantly older than me. It was all about creativity and innovation.

In 2008, I started my group of companies under the brand of Divisa Capital focusing on technology and FX brokerage. Everything was going well and we were growing organically when another interesting opportunity presented itself. I left my own company in the hands of my capable team and personally took the opportunity to join and restructure a much bigger player in the industry with ambitions of becoming a publicly traded company.

The shareholders of Alpari Group hired Mushegh to help them restructure and expand the company. As Chief Commercial Officer, he helped manage Alpari with over 300 employees, offices in the U.S., Mexico, UK, Germany, Cyprus, Russia, India, UAE, China and Japan and over USD 150B billion FX trade volume every month. The expected two-year project turned into a four-year rollercoaster journey until he decided to leave to rejoin his own firm.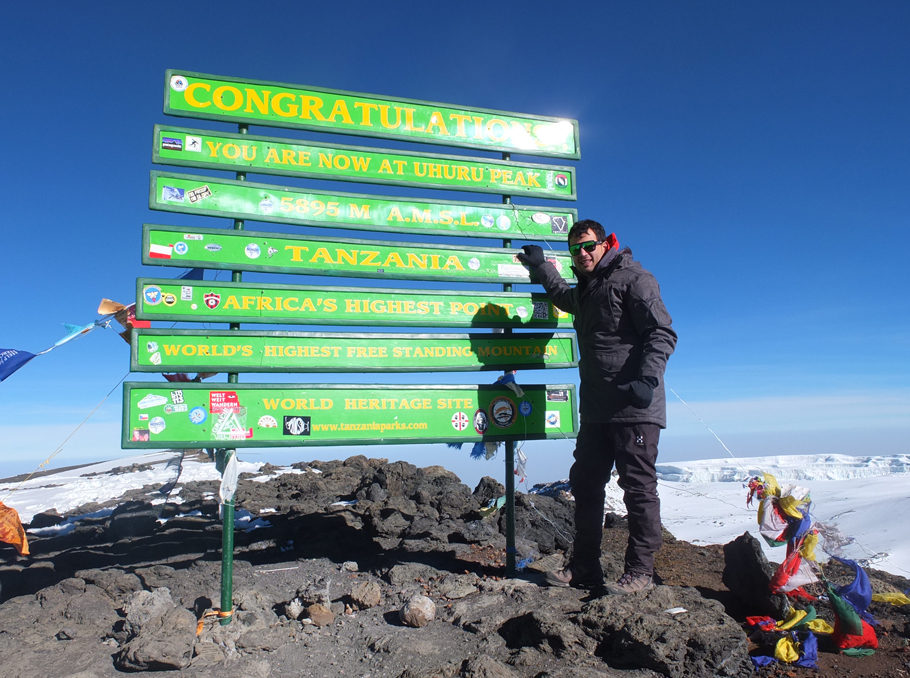 Mushegh Tovmasyan is on the top of Kilimanjaro

Photo: from Mushegh Tovmasyan's personal archive


Since summer 2014, I have been back at my own company – Divisa Capital leading it as a well-known and respected Prime Broker providing FX & CFD liquidity to professional and institutional clients around the world. We have offices in the U.S., UK and New Zealand with plans of expanding into Armenia later this year. As a Prime Broker, we specialize in providing access to the interbank market. Our technology gathers pricing and liquidity from over 20 top-tier Banks, Hedge Funds and ECNs and makes it available to qualified clients via various trading platforms.

Mushegh admitted he is a highly curious person who loves to travel, explore and study new things and always craves for adventures, but he is often too busy for his personal passion. However, despite the pressure of work, in 2012, Mushegh reached the summit of Kilimanjaro along with a group of Alpari officers.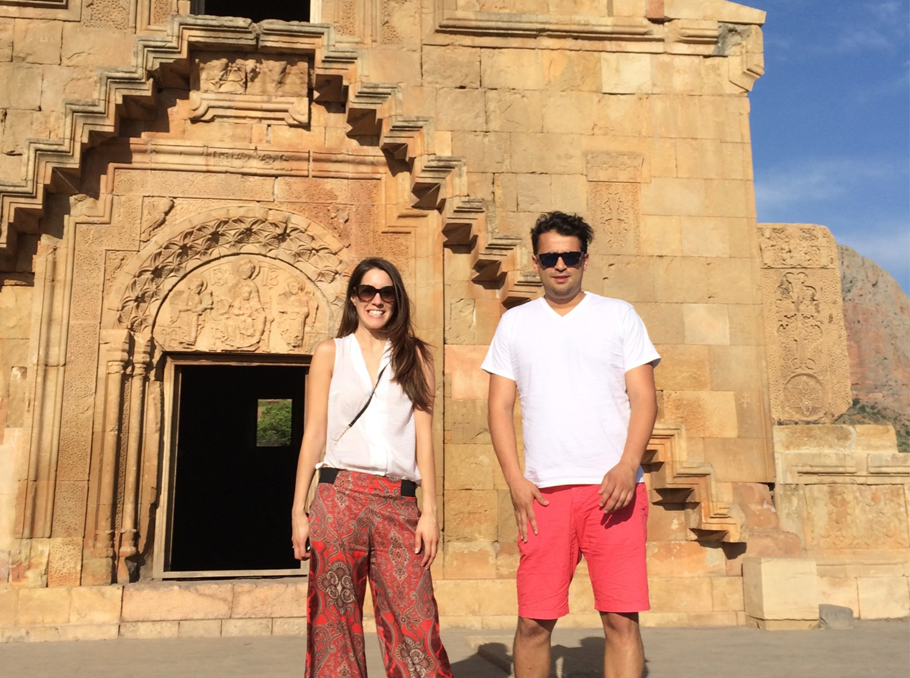 Mushegh Tovmasyan with his wife Jacqueline in Armenia

Photo: from Mushegh Tovmasyan's personal archive


I visit Armenia once or twice a year to visit relatives who live in Yerevan. As a proud Armenian, having traveled extensively around the world and done business in many of the top regulatory jurisdictions, I have the desire to expand my business model to include Armenia. Our research has shown that Armenia has a very strong and internationally respected regulatory environment and benefits from a geographically convenient location to do business with the CIS and MENA regions. Apart from this, Armenia is located in a quite convenient time zone, which is a very important factor when working in the foreign exchange market.

Aram Araratyan talked to Mushegh Tovmasyan