Yerevan /Mediamax/. Armenian Prime Minister Nikol Pashinyan started his visit to Brussels on July 11.
We have put together the key moments of Pashinyan's meetings and speeches in Belgium, based on the reports of the Armenian Government's press office.

Revolution through overcoming of fear

Nikol Pashinyan spoke about the "velvet" revolution in Armenia at the meeting with Carnegie Foundation's experts, noting:

"We overcame our own fears and made a revolution of love and solidarity, destroying the self-replicating authorities. It was our statement to ourselves and the world that we will never allow one person to make decisions on the behalf of everyone. Armenian citizens managed to beat defective phenomena such as corruption, injustice, inefficient management. We are in a new phase of creating more prosperous, inclusive and modern Armenia through quick reforms."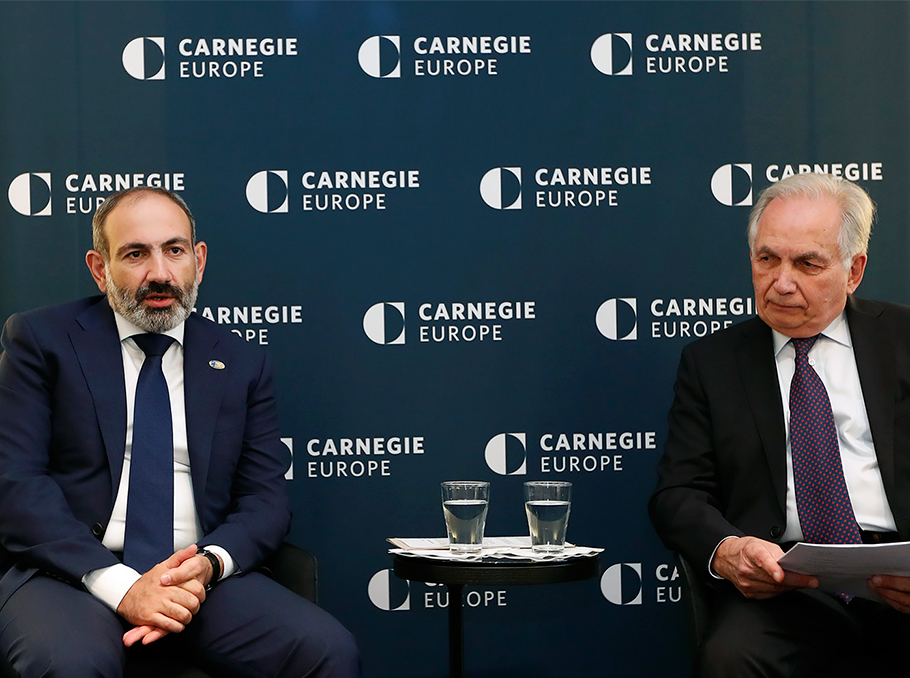 Photo: Press service of the Armenian government


No U-turns in foreign policy

Pashinyan underlined that the revolution in Armenia happened without geopolitical context and the new government planned no key changes or U-turns in foreign policy.

"Armenia is ready to bridge the interests and standpoints of EAEU and EU to the extent that is acceptable for the parties," stressed the Prime Minister.

"Signing of the Comprehensive and Enhanced Partnership Agreement opened a new stage in our relations with the European Union. Productive implementation of the agreement will facilitate strengthening of democracy and human rights protection in Armenia, create a more favorable environment for investment, and increase stability and predictability of business making," said Pashinyan.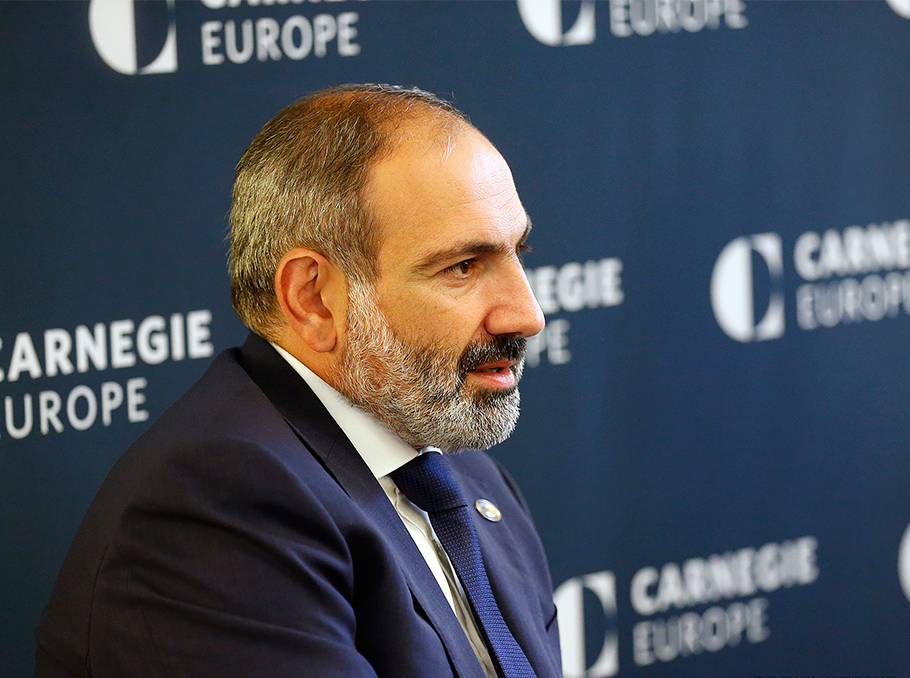 Photo: Press service of the Armenian government


On corruption and snap elections

"People who used to have a privileged position are now feeling the power of the law. Every corruption case will be investigated in strict adherence with the law. Another important task we have is to organize truly free and fair elections. Armenian citizens know now that their votes have a meaning. There will be no more possibilities to commit electoral fraud and undermine the voters' trust in elections. We have launched the process of amendments to the Electoral Code, which includes different political forces of the country. We will ensure independence of the judiciary and uncompromisingly eradicate the vicious habit of corruption in the sector."

Statement on Nagorno-Karabakh conflict

"There is no alternative to self-determination of the people of Artsakh. As any democratic country, Armenia is committed to settle the Nagorno-Karabakh conflict in exclusively peaceful way. Any attempt at resolution with force is an attack of democracy, human rights and peace."

Meeting with Macron: Karabakh, La Francophonie

Nikol Pashinyan discussed the NKR conflict settlement with French President Emmanuel Macron as well.

Armenia's Prime Minister emphasized that Armenia remained committed to the peace talks mediated by the OSCE Minsk Group and reaffirmed that any attempt at military resolution of the issue should be perceived as encroachment on democracy and human rights.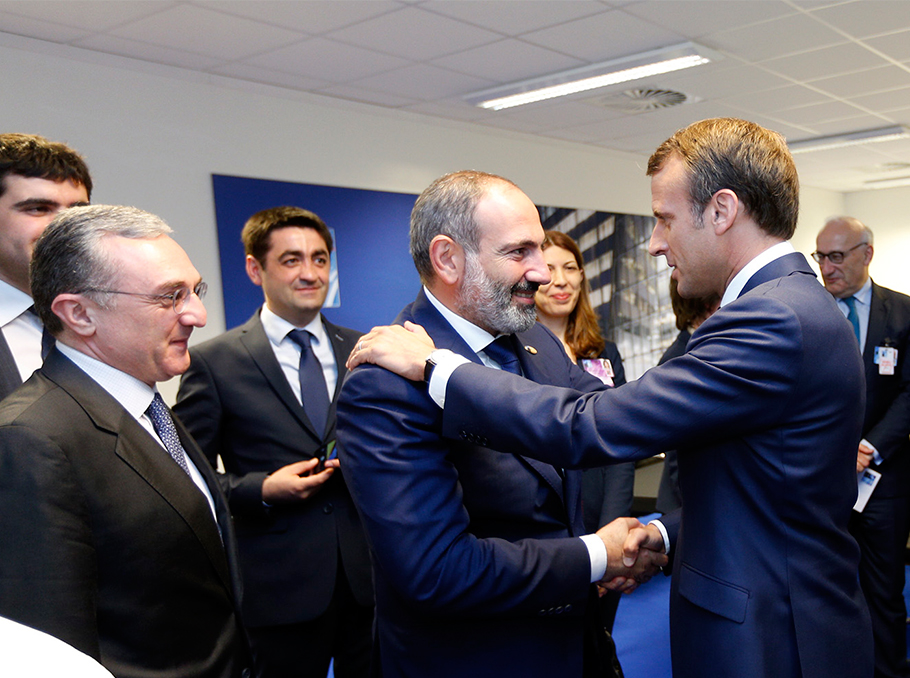 Photo: Press service of the Armenian government


Pashinyan and Macron also touched on the Summit of La Francophonie which Armenia is hosting in October.

"We are honored to host the summit and committed to organizing it at the highest level. We are grateful to France for the assistance with preparations for the summit," said Pashinyan.

Emmanuel Macron stressed that France was ready to keep working toward expansion of close cooperation with the friendly state of Armenia in various sectors, including trade. Macron added he was certain that the upcoming La Francophonie summit would be held at a high level in Armenia.

Meeting with Mogherini: CEPA and reforms

Nikol Pashinyan also had a meeting with High Representative of the European Union for Foreign Affairs and Security Policy Federica Mogherini in Brussels. The Armenian Prime Minister highlighted that the EU was a reliable partner for Armenia since the first independent years.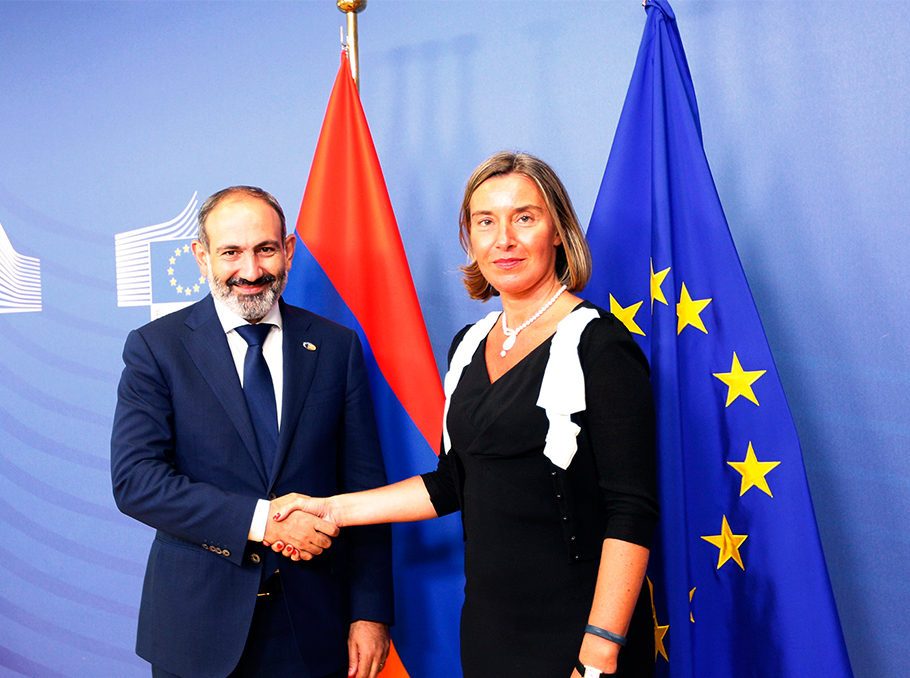 Photo: Press service of the Armenian government


Touching on the political changes in Armenia, Pashinyan noted that democracy was not an alignment for Armenia in foreign policy, but a system of values that the government was committed to develop and strengthen.

"You can rely on us on the road of drastic reforms aimed at establishing the rule of law, fighting corruption, protecting human rights, and other democratic processes. I am certain our cooperation has a bright future ahead. We are ready to support the ongoing reforms in Armenia," said Mogherini.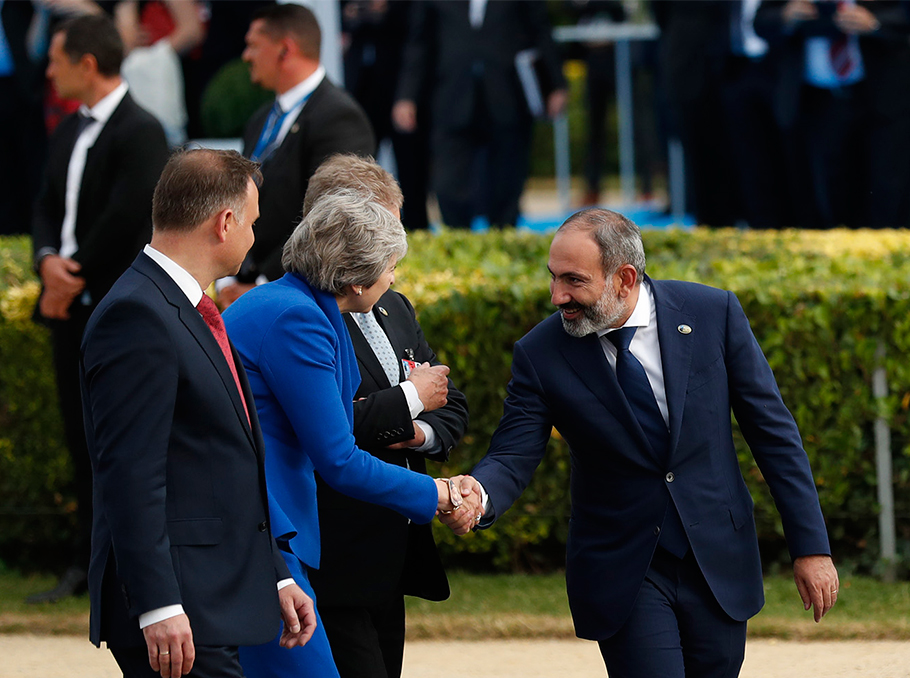 Photo: Press service of the Armenian government
On July 11, Prime Minister Pashinyan also participated in the official portrait and opening ceremony for NATO allied and partner heads of state and government and attended the dinner in honor of heads of delegations of NATO partner states.