Yerevan/Mediamax/. Armenian President Serzh Sargsyan has reiterated the readiness to strengthen cooperation with Georgia in the spirit of friendship, mutual understanding and accord.
The President made that statement after the meeting with President of Georgia Giorgi Margvelashvili on December 25 in Tbilisi.

"We have discussed the matters of regional security and stability in South Caucasus. In this context, we have attached importance to maintaining balanced and constructive approaches in the issues sensitive for each other. We agree that a comprehensive and long-term settlement of conflicts can be achieved solely by peaceful means, within accepted formats and only through negotiations.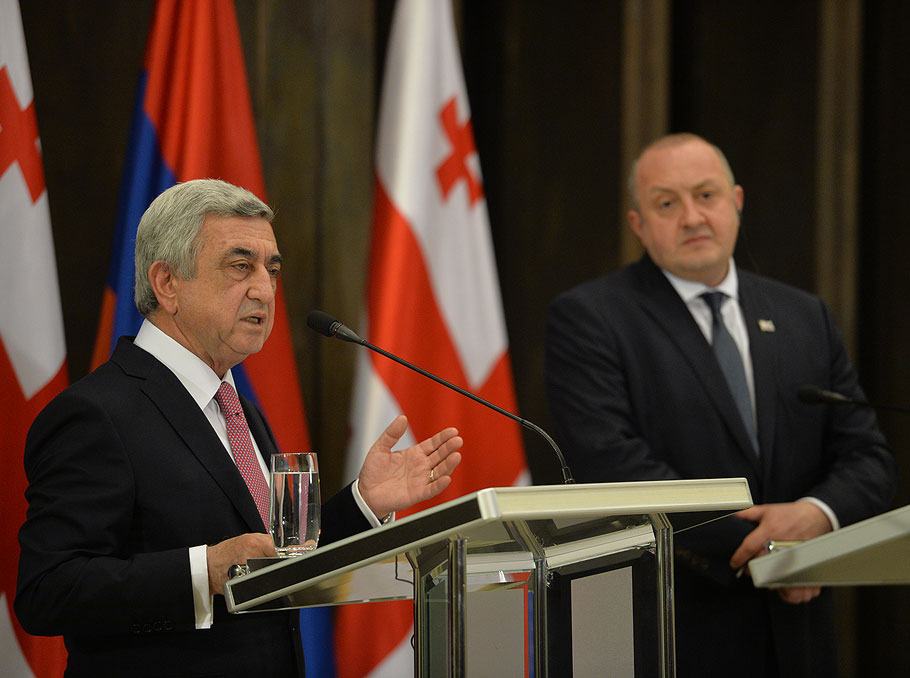 Photo: Press service of the Armenian President


During all our talks, we constantly work on composing documents, statements and declarations that cause no harm to Georgia's interests in any way. I believe that by maintaining that approach, both the Armenian and the Georgian sides will benefit their people," said the Armenian President.

In the speech delivered at the official reception held by Giorgi Margvelashvili, Serzh Sargsyan stated, "We have a special regard for Georgia and the Georgian people."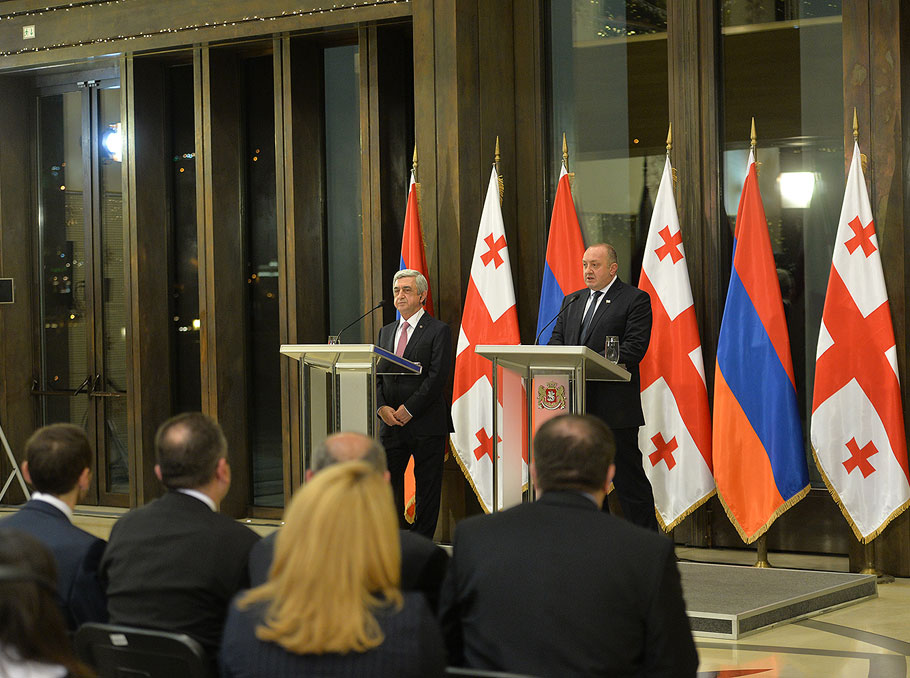 Photo: Press service of the Armenian President


"Georgian cinema, song and dance as well as Georgian bread, wine and cuisine have become an integral part of our daily lives," Sargsyan remarked.

Giorgi Margvelashvili noted in his speech, "The secret to our friendship is not only the legendary fellowship of our ancestors, brothers Kartlos and Hayos."

"Our cultures, art, folklore and traditions are intertwined and our history is full of examples of mutual support. All that helped us get through multiple hardships, united us against many challenges and conserved the uniqueness that our nations are so proud of," he stressed.