Yerevan. /Mediamax/. Armenian President Serzh Sargsyan has stated that Turkey failed to take the historic opportunity to normalize relations with Armenia.
On February 17, President Sargsyan took part in the Annual Munich Security Conference as a speaker in the panel discussion 'In or Out? The Countries In-Between Russia and Europe'. We have selected certain excerpts from his speech.

On geography and destiny

"They say geography is destiny; I, however, think that it is also biography. We know it well from our own experience. As a result of our journey, we have concluded that geopolitical competition bears nothing good. Therefore, the ability not to suffer from such competition is tantamount to benefiting from it. This experience of history is what drives our current policy.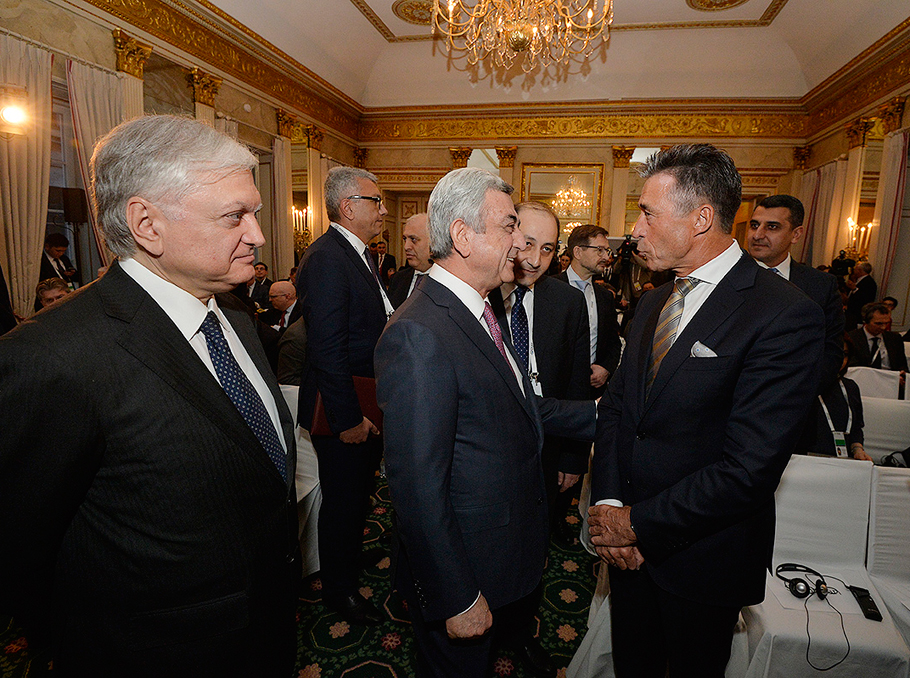 Photo: Press service of the Armenian President


For Armenia and many other nations, being at the intersection of interests of the greater geopolitical powers is both a challenge and an opportunity. When these powers collide, the interests of small nations sometimes get overlooked. Therefore, it is our objective to incessantly transform this challenge into an opportunity—through cooperation and combining of various interests."

On delirium and example

"President Aliyev uttered territorial claims reaching as far as Yerevan, the capital of Armenia, calling it a historically Azerbaijani territory - nothing but delirium - which can have serious consequences if Europe turns a blind eye to it.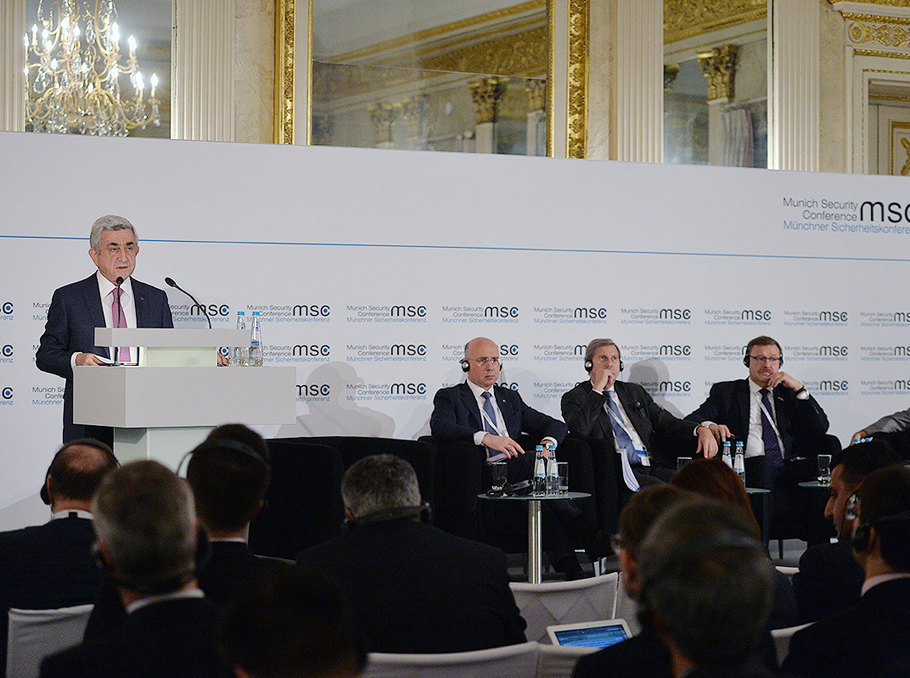 Photo: Press service of the Armenian President


The efforts to resolve the Nagorno-Karabakh issue can serve as an example of how Russia, the EU, and the US can positively coordinate their positions for the benefit of international peace and security. We desire to see more frequent manifestations of such common positions."

On the failed historic opportunity

"At the times of the Cold War, Armenia was on the border of one of the two rival blocks. Thirty years have passed since the fall of the Berlin wall, but Turkey still continues to keep the border with Armenia closed. It seems that the clock stopped ticking there.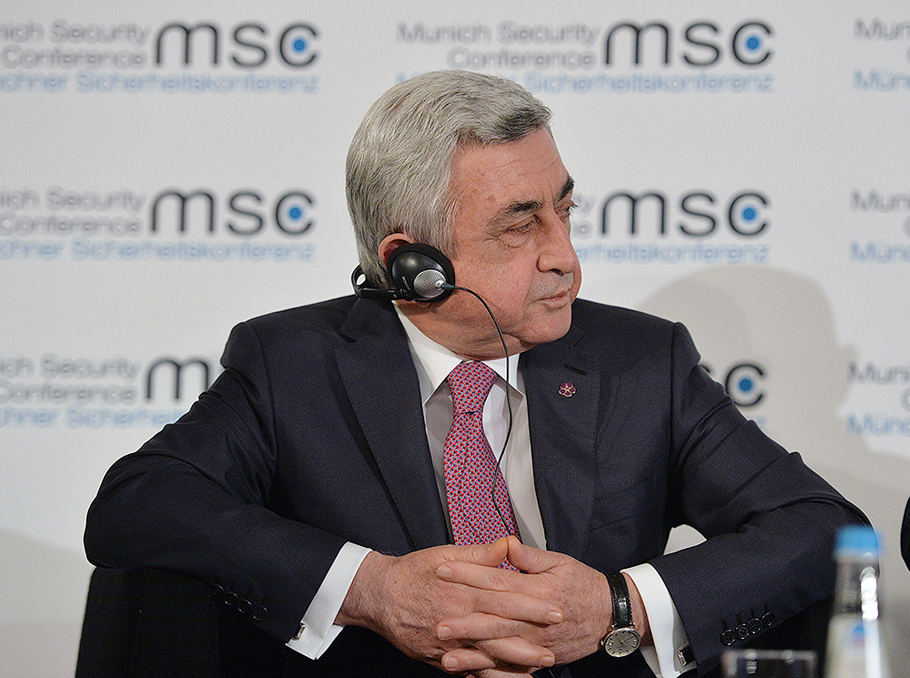 Photo: Press service of the Armenian President


Armenia has taken all the possible measures in order to overcome that impasse. I initiated a process of normalization of the relations between Armenia and Turkey, which could have created new opportunities for both of our nations and the region at large. Nevertheless, the Protocols that Armenia and Turkey had signed back in 2009 remained on the paper. Turkey not only failed to ratify these documents, but also came up with preconditions that had no connection whatsoever with the Protocols. It was nothing but a failure to take advantage of the historic opportunity."