Today we live in a society, which can not imagine life without expressing views on social media. Probably it does have certain advantages. Nevertheless, many participants of active discussions have already forgotten or do not even know about the developments, which unfolded in Armenia 5, 10 or 15 years ago.
To fill the gap Mediamax presents 5/10/15 project, which introduce developments in Armenia 5, 10 and 15 years ago.
• 15 YEARS AGO: FEBRUARY 14-20, 2007
Armenia Sacra in Louvres
On February 19 presidents Jacques Chirac and Robert Kocharian participated in the opening of the "Saint Armenia" /Armenia Sacra/ exhibition in the Paris Louvre.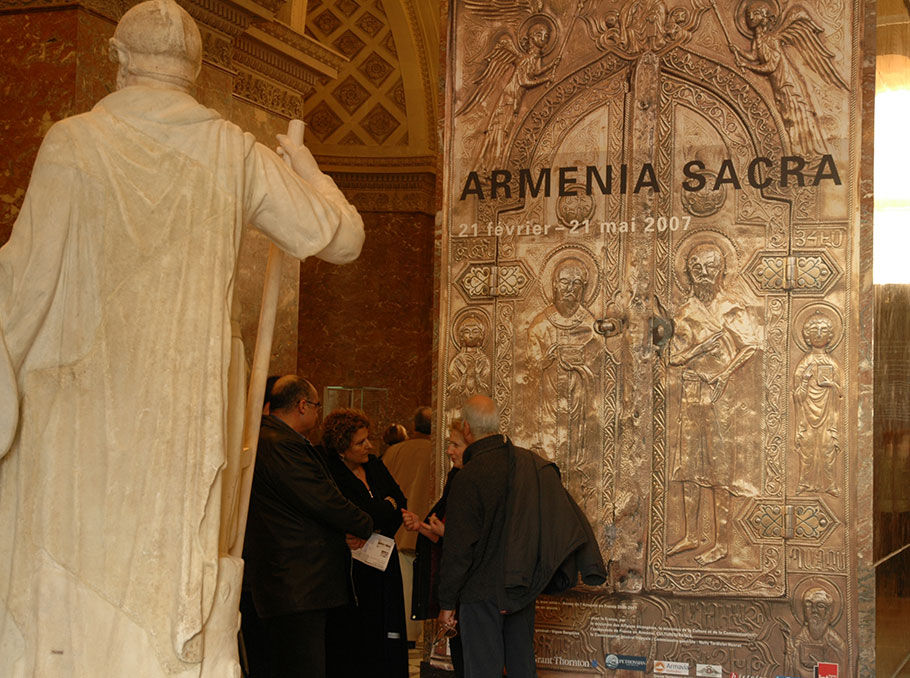 Armenia Sacra exhibition
On the eve of the event, Armenia's president's aid, Commissioner of Year of Armenia in France Vigen Sargsyan said that the exhibition is one of the key events as part of the Year of Armenia in France which is underway from 2006 under the motto "Armenie mon amie" (Armenia – my friend).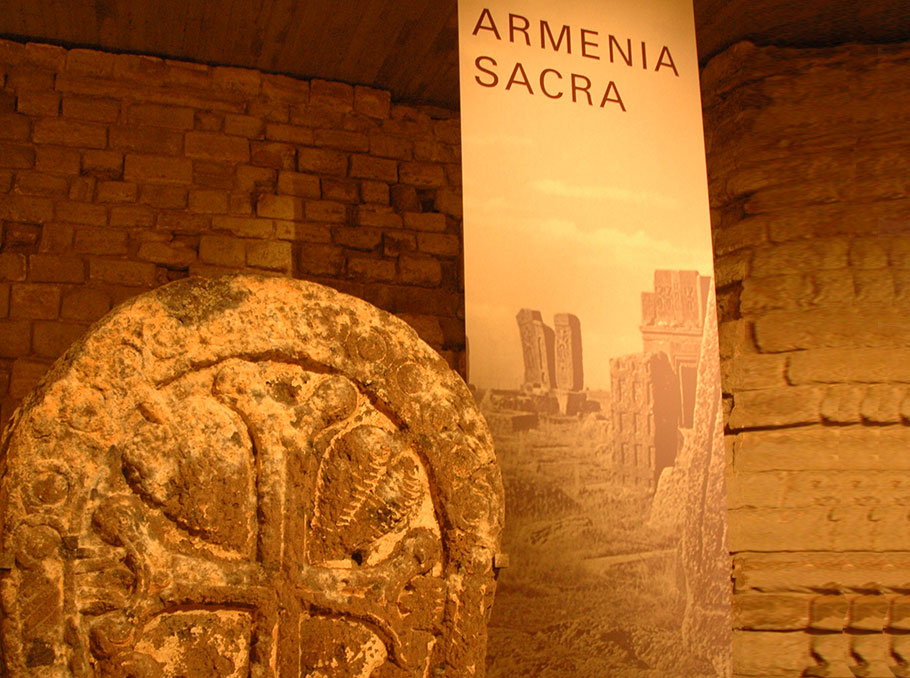 Armenia Sacra exhibition
The exhibition presented masterpieces of Armenian art and culture of the 4th-18th centuries. In particular, the visitors of the Louvre could get familiarized with 32 Armenian khachkars [cross-stones], which were exhibited for the first time outside of Armenia in such a quantity.
• 10 YEARS AGO: FEBRUARY 14-20, 2012
Oskanian joins Prosperous Armenia Party
On February 14 former Armenian foreign minister Vartan Oskanian stated that
he submitted an application for membership to the Prosperous Armenia Party.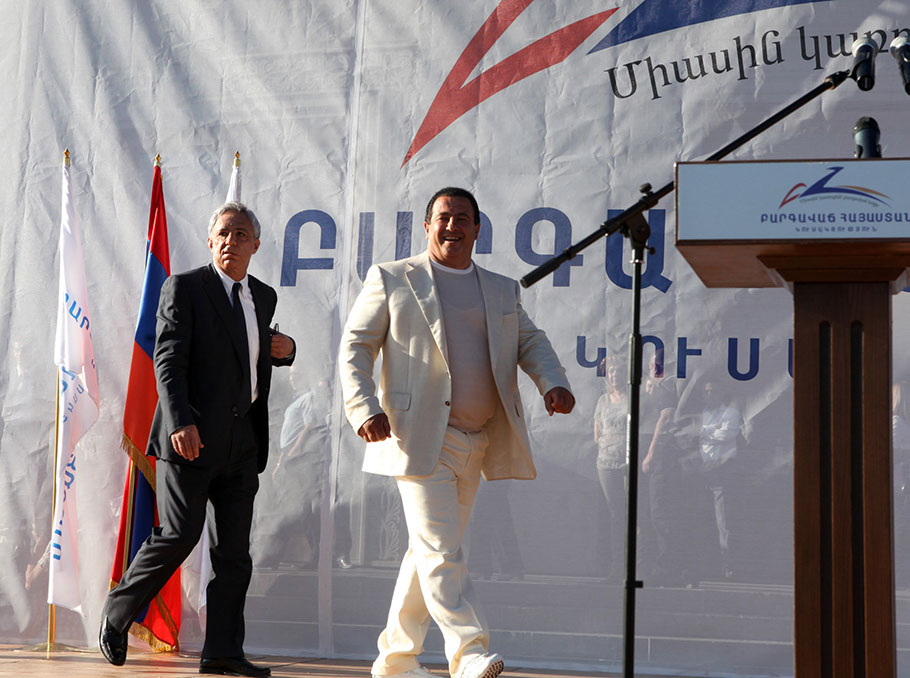 Vardan Oskanian and Gagik Tsarukian
Photo: Photolure
"I make this decision convinced that the Prosperous Armenia Party, together with other political parties, is able to, through political competition, secure free and fair elections, and thus, a new National Assembly with a new configuration of political forces. As Chairman of the Board of the Civilitas Foundation, I had, on various occasions, expressed my views on events and developments in Armenia. Today, I believe it is time to become more actively involved in our political processes," Oskanian stated.
• 5 YEARS AGO: FEBRUARY 14-20, 2017
RPA list
On February 15 the Republican Party of Armenia published its proportional representation list for April 2 parliamentary elections.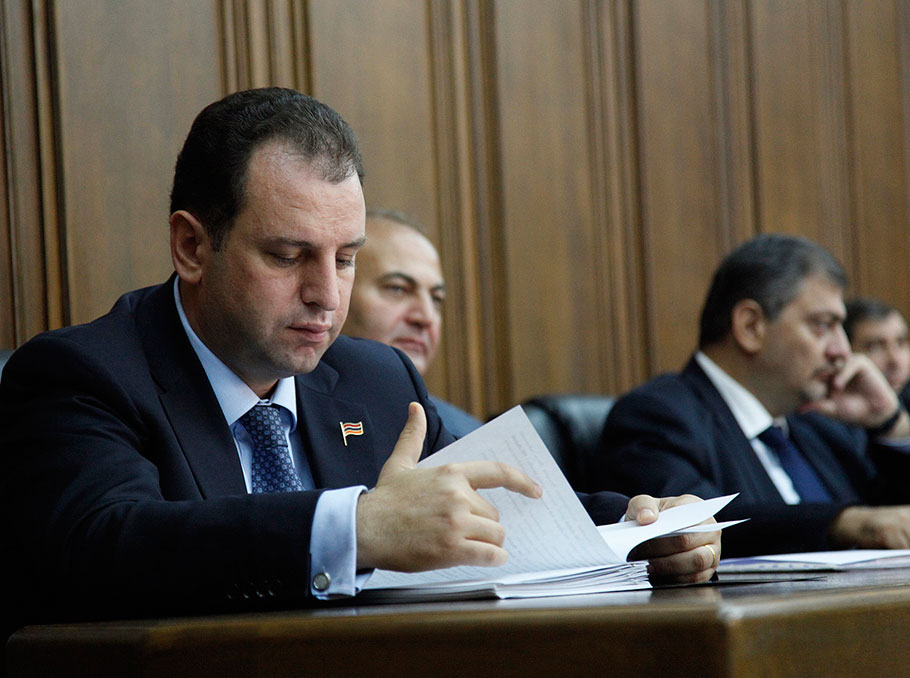 Vigen Sargsyan
Photo: PanArmenian Photo
The top ten in the list were:
1. Vigen Sargsyan, Minister of Defense
2. Taron Margaryan, Yerevan Mayor
3. Arpine Hovhannisyan, Minister of Justice
4. Ara Babloyan, MP
5. Armen Amiryan, Minister of Culture
6. Armen Ashotyan, Vice President of RPA
7. Eduard Sharmazanov, Deputy Speaker of the National Assembly
8. Margarit Yesayan, MP
9. Samvel Farmanyan, MP
10. Karen Avagyan, MP.
"We won't promise to make Armenia heaven in a year"
On February 18 President of Armenia Serzh Sargsyan said that Armenia "is standing on the verge of serious transformation."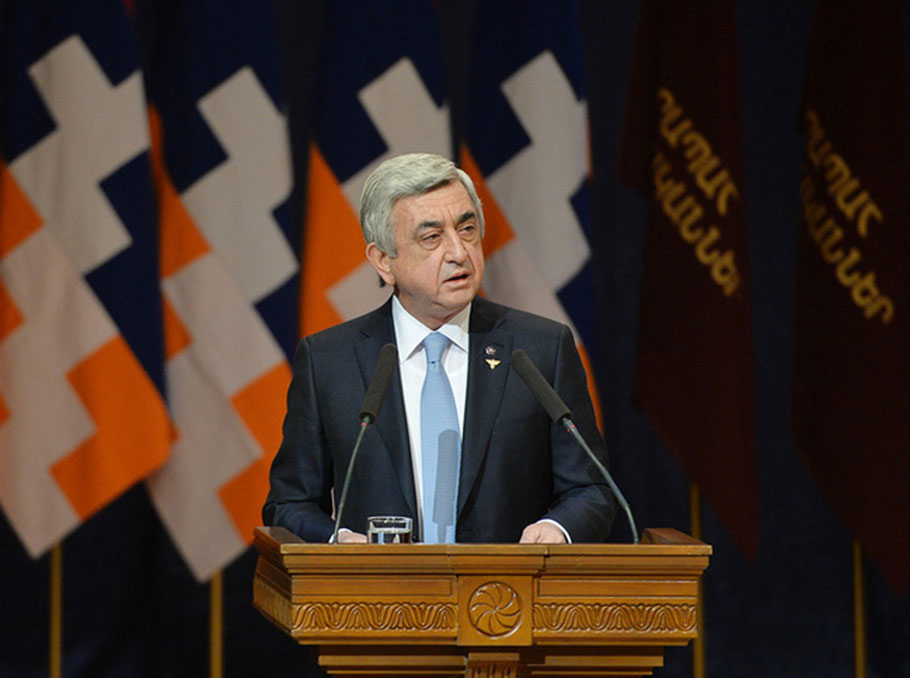 Serzh Sargsyan on February 18, 2017
Photo: Armenian President's press office
"The Republican Party of Armenia will bring a strong team to the upcoming elections, presenting political figures who are ready to make Armenia's voice heard at the tribunes in Moscow, Brussels, Washington, the world media and all and any platforms, if they are elected.
They will be ready to realize the Constitution with their daily efforts, and they will push their beliefs forward only through the power of thought, rhetoric and will in any dispute. They won't lie, saying they will make Armenia a heaven in one year.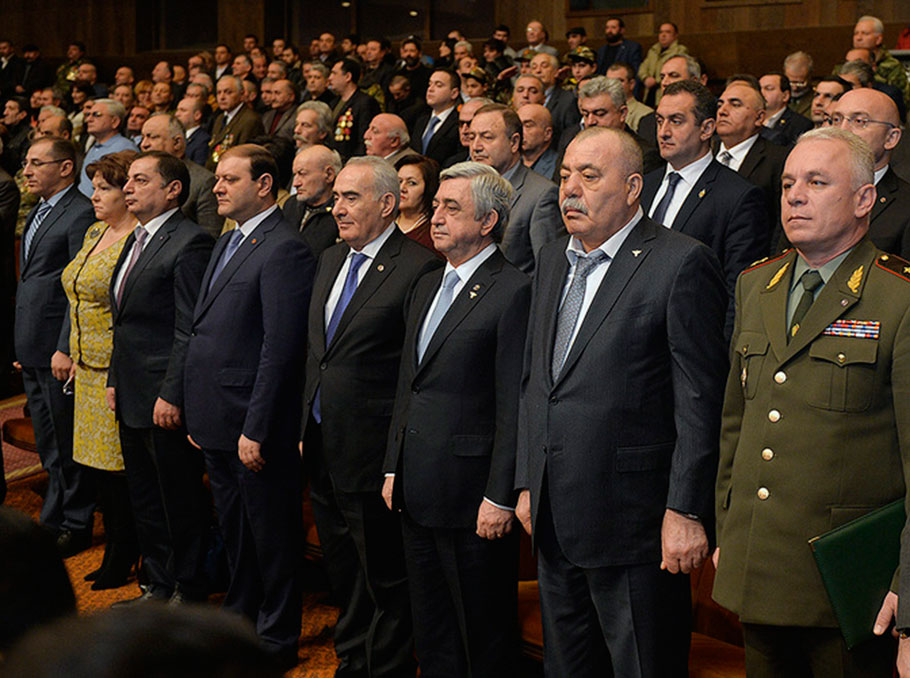 Serzh Sargsyan on February 18, 2017
Photo: Armenian President's press office
They won't say they will make electricity and gas free if you vote for them, and they won't say they will conscript no young man. They will only state what they'll be able to accomplish. They will say that they'll advance our country every day," Armenian President said.
Mediators waiting for "greater flexibility"
On February 17 the Co-Chairs of the OSCE Minsk Group issued a statement following the February 16 meeting with Armenian and Azerbaijani Foreign Ministers in Munich.
"The Co-Chairs reiterated that there is no alternative to a peaceful solution to the conflict and that war is not an option, and called upon the sides to exercise restraint on the terrain as well as in their public communications and to prepare their population for peace and not for war. The Co-Chairs also urged the Sides to adhere strictly to the 1994/95 ceasefire agreements that constitute the foundation of the cessation of hostilities," the statement reads.
The Co-Chairs recalled the May 2011 joint statements of their Presidents in Deauville emphasizing that the use of force would only bring more suffering and devastation and would be condemned by the international community. The Co-Chairs shared their views with the Sides on the steps which should be taken toward implementing decisions from the 2016 Summits in Vienna and St. Petersburg aimed at stabilizing the situation in the conflict zone.
"The Co-Chairs stressed to the Ministers the need to demonstrate greater flexibility and to resume comprehensive negotiations on reaching a lasting settlement as soon as possible," the statement read.
Serzh Sargsyan reminds Baku about loss of Aghdam and Fizuli
On February 18 President of Armenia Serzh Sargsyan said that "all possible provocations of Azerbaijan will meet corresponding counter actions."
"Some people in Azerbaijan have illusions about the elections in Armenia, thinking we'll be very busy and therefore, vulnerable. A provocation-based policy has and can have no future. Many of you remember that in early 1990s, when Azerbaijan changed Defense Minister every week, each of them thought his duty to make a statement, saying that he would be drinking tea in Stepanakert a few days later. However, as the history proved, thanks to you and other brave children of our nation they didn't just have no tea party in Stepanakert, but also lost the chance to drink tea in Aghdam, Fizuli, Jabrayil, Qubadli, Karvachar and some other places," Serzh Sargsyan said.
"I say with all honesty that we don't wish suffering upon Azerbaijan, but we won't allow anyone to wish suffering upon our people. The issue of Artsakh is the business of Armenian people: as the Artsakh Armenians decide, so their future will be," Armenian President stressed.
"No unhealthy competition"
On February 20 Armenian President Serzh Sargsyan said that "neither Turks, nor Azerbaijanis created our internal shortcomings."
"It is unacceptable to think that we are condemned to failure unless NK issue is settled and Turkish blockade is eliminated. Neither Turks, nor Azerbaijanis created our internal shortcomings, and they have nothing to do with our problems in the country's governance. Problems in organizing our social life and properly governing our country basically introduce national security issues. Poor governance directly affects our security and defense. That is why we initiated constitutional reforms, which brought our country into the stage of crucial changes. I know that many of you have concerns about elimination of the position of the Supreme Commander-in-Chief in peacetime. When the new Constitution comes into force in 2018, this position will only be available in wartime.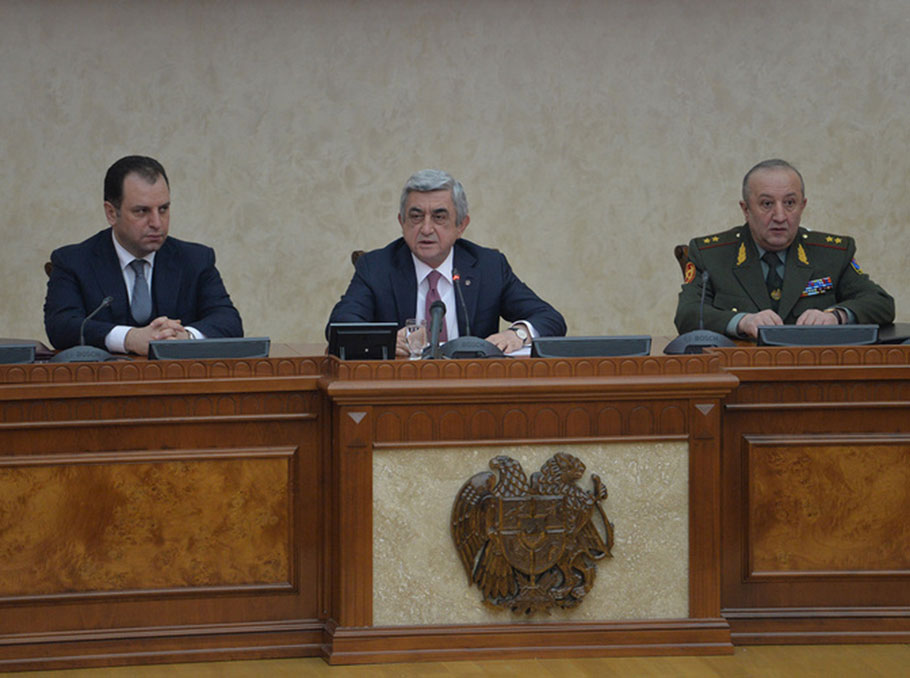 Serzh Sargsyan on February 20, 2017
Photo: Armenian President's press office
This new Constitution shifts Armenia to parliamentary model of governance. Nevertheless, Armenian Prime Minister will have broader powers and possibilities in terms of national security and defense than those of Commander-in-Chief and President in semi-presidential system. We aim at focusing responsibilities and powers to exclude the unhealthy competition between the President and the Prime Minister under conditions of "coexistence". I think that it is very important," Serzh Sargsyan said delivering a speech at operative meeting of the Armenian Armed Forces senior staff.
Ara Tadevosyan