Today we live in a society, which can not imagine life without expressing views on social media. Probably it does have certain advantages. Nevertheless, many participants of active discussions have already forgotten or do not even know about the developments, which unfolded in Armenia 5, 10 or 15 years ago.

To fill the gap Mediamax presents 5/10/15 project, which introduce developments in Armenia 5,10 and 15 years ago.

• 15 YEARS AGO: 12-18 FEBRUARY, 2003

Serzh Sargsyan talks Robert Kocharyan's chances

On February 16, the incumbent Armenian president's election campaign manager, Defense Minister Serzh Sargsyan expressed his certainty that Robert Kocharyan would win in the first round of the presidential elections.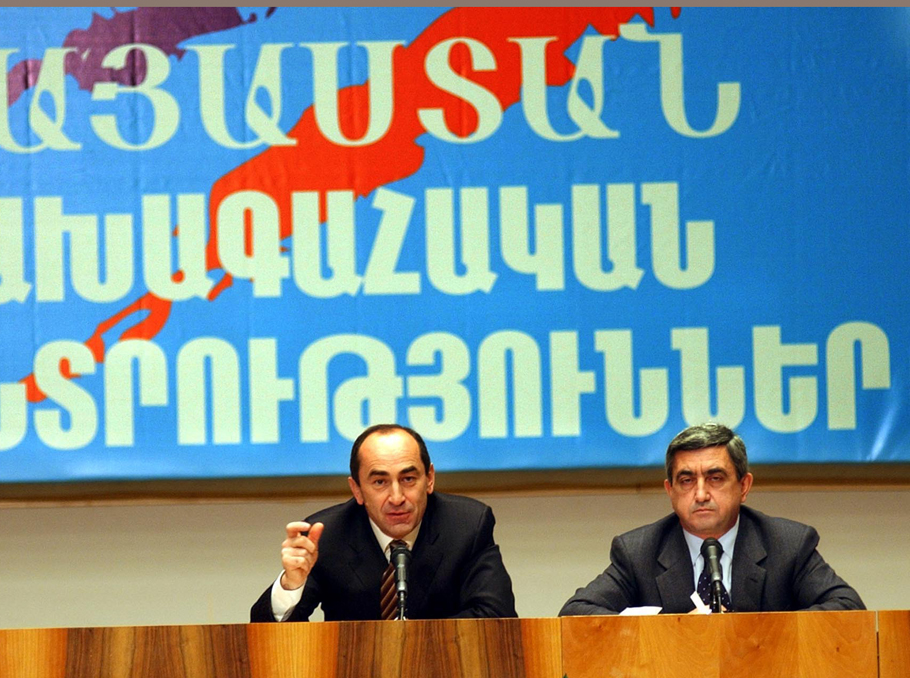 Robert Kocharyan and Serzh Sargsyan in 2003

Photo: Photolure


When asked whether the president's campaign staff were ruling out the likelihood of a second round, Serzh Sargsyan said: "The unexpected has often occurred in the life of Robert Kocharyan himself and also of members of his campaign team, but it has never caught us off guard."

The Defense Minister noted that the alliances in the opposition only make him wonder.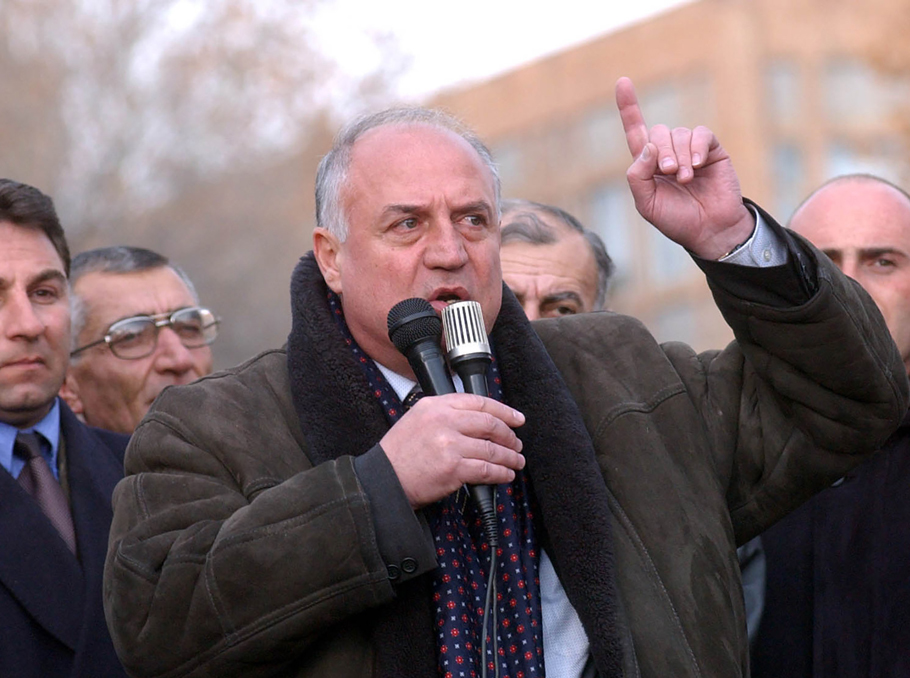 Artashes Geghamyan in 2003

Photo: Photolure


"If several years ago someone said that former dissident Paruyr Hayrikyan would unite with the leader of the communists, Vladimir Darbinyan, to support former communist Artashes Geghamyan in the elections, that would have been considered a fantasy," said Sargsyan.

• 10 YEARS AGO: 12-18 FEBRUARY, 2008

Oskanyan describes Ter-Petrosyan's behavior as 'immoral'

On February 12, Armenian Foreign Minister Vardan Oskanyan described as 'immoral' the behavior of the presidential candidate Levon Ter-Petrosyan, who speculated with the use of the so-called "Meghri version" of the Karabakh settlement during the election campaign.

"What Ter-Petrosyan is doing is a cheap pre-election trick, this is immoral. And when he tries to relate his statements to the terrorist act in the Armenian parliament, it becomes clear to me that Ter-Petrosyan will stop at nothing, and we will yet have the chance to see that," Vardan Oskanyan told Shant TV.

"The idea of exchange of Meghri for Nagorno-Karabakh belongs to a retired U.S. diplomat Paul Goble and it appeared first in 1990s. I clearly remember that in 1994 this idea was discussed with participation of Levon Ter-Petrosyan, who stated at one of the meetings that the proposal could be interesting, if Armenia also gained the northern part of Nakhichevan. However, I do not claim that Ter-Petrosyan was ready to exchange Meghri for Nagorno-Karabakh!" said Vardan Oskanyan.

The birth of "South Caucasus Railroad"

On February 13, the agreement was signed in Yerevan on handing over of the Armenian Railroad CJSC to concessive management of South Caucasus Railroad CJSC, established by the Russian Railroads OJSC.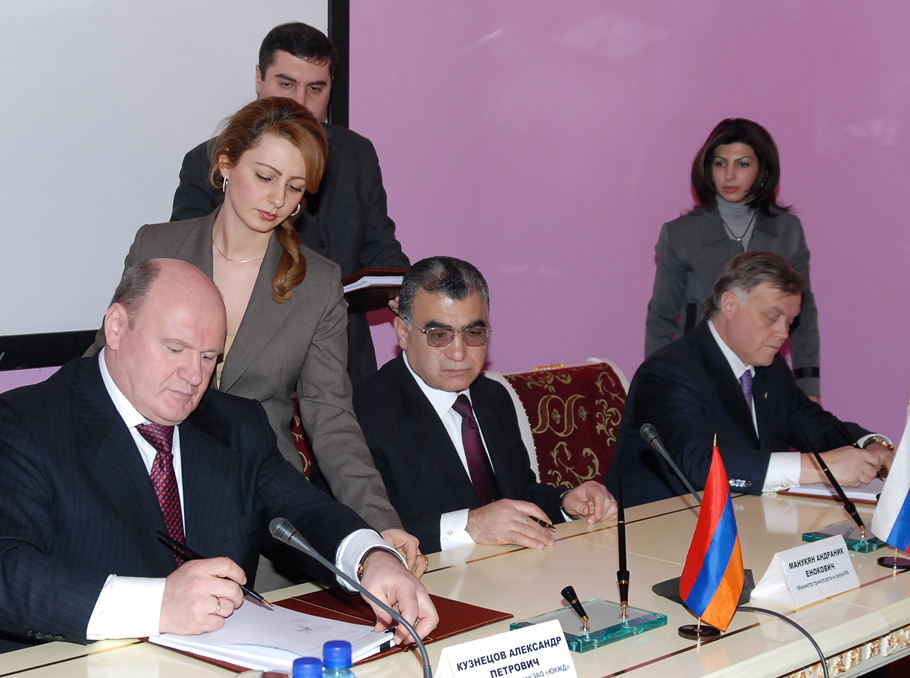 Signing of the concession agreement

Photo: Photolure


• 5 YEARS AGO: 12-18 FEBRUARY, 2013

Serzh Sargsyan's election win

On February 18, Armenia's acting President Serzh Sargsyan won the presidential elections.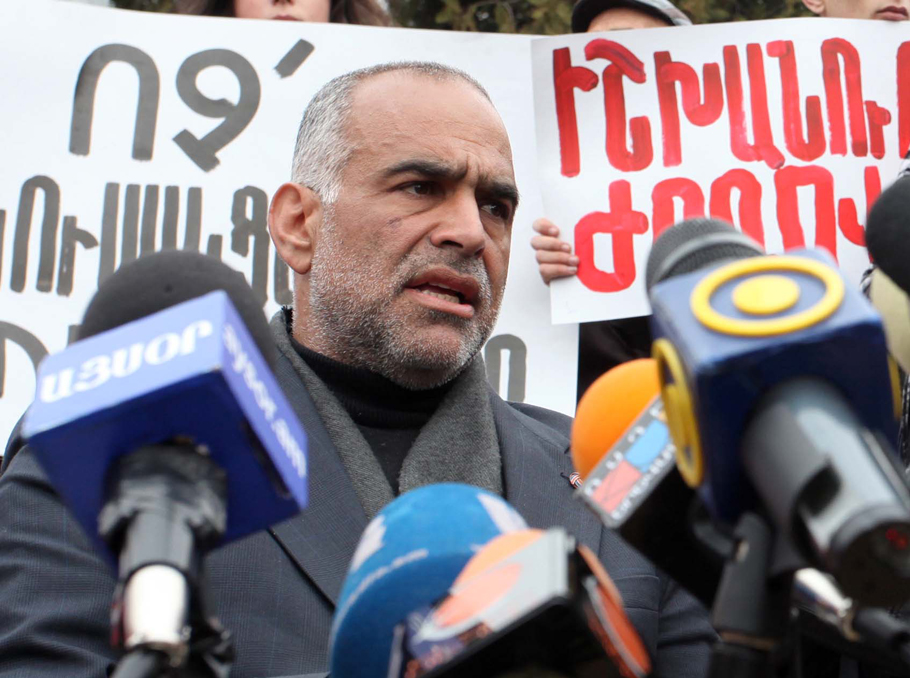 Raffi Hovhannisyan in 2013

Photo: Photolure


The runner-up was the leader of Heritage party, Raffi Hovhannisyan. He did not accept the results of the elections and stated he "would not let the voice of the people be stolen even at the cost of his life".

Ara Tadevosyan