"When Dilijan is your home" is a joint project by Mediamax and UWC Dilijan College introducing the stories about Dilijan and life in Armenia by students from different countries.
Georgiana, Mexico, UWC Dilijan'17
It had been almost two years since I left Armenia after graduating from UWC Dilijan, and as the plane was landing, the feeling that took over me was the one of finally returning home. I had been homesick for this country ever since I left it, even when I was at home in Mexico, and now I was finally back.
For most of us who studied in UWC Dilijan, Armenia has turned into a home, a place from which we nurtured, and which saw us grow into the humans we now are. We hold its story dearly, we carry its pride, we celebrate its joy, and we weep its sorrows. As Veronika Zonabend, the founding partner of UWC Dilijan, said at our graduation, "we become Armenians by choice".
Last summer I had the opportunity to return to Armenia for an internship at the school. I came back right in the middle of a historical moment for the country, the "Velvet Revolution", and I got to see the unity and love that runs through all its people. I got to see how they were re-writing their own story and how they were moving on to a better place together as a nation. I felt inspired and glad to be able to say that I had a connection to this amazing country, and I felt proud to be able to call it home.
Georgiana
Photo: UWC Դիլիջան
In a similar way, I got to see how my first years pulled through their last phase of the UWC experience, how they had changed and shaped the school and their minds. I got to see how they looked forward with excitement and fear of what the future had for them while struggling with the sadness of leaving UWC Dilijan and Armenia behind. And yet again, I felt inspired and glad to have a connection with this amazing people, and I felt proud to be able to call them friends.
No longer being a student, I got to see the school from a different perspective. I got to see all the effort and the work of a number of people that goes behind every single project and idea that the school follows, no matter how small or big it is. I got to see how Dilijan, the town where the school is located, has changed and benefitted since the arrival of the international community. I got to hear stories of success and failure, all of which made Armenia feel more like home.
And as if this was not enough, I finished my trip to Armenia working throughout the Aurora Prize weekend in which I got to know some of the most inspiring and caring people I have ever met, all of whom devote their lives to improving the lives of others who surround them, proving that you do not have to be a superhero to save the world, and that even the smallest of actions can improve the lives of many.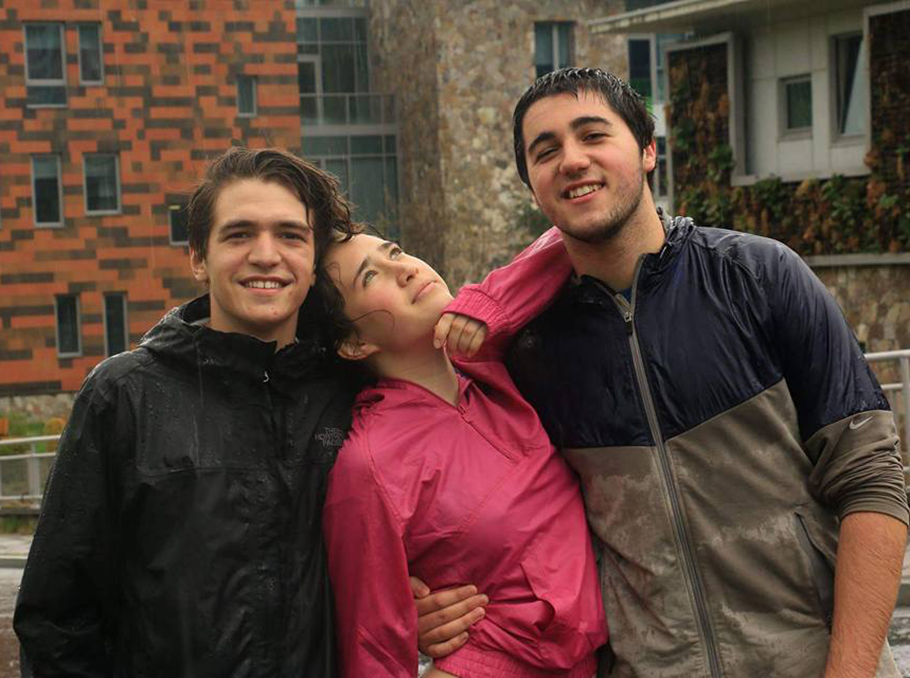 Georgiana with friends
Photo: UWC Դիլիջան
If anything, this experience made me grow closer to Armenia, it made me feel grateful for the time I spent there, for the friendships that I gained and for the memories that I created while being surrounded by its beautiful mountains. I have only been home for a month, and I can already say, as I have said many times before, that I am in fact homesick of a different home, of my home by choice, of Armenia.
As for now, I cannot wait for the next time I get to see Mount Ararat while landing in Yerevan, which hopefully will be in 2019!