All children, regardless of where they were born, a well-developed city or a disadvantaged, socio-economically challenged village, have the right to attain an excellent education. Many of Armenia's rural communities, however, face severe shortages of teachers for many years at a time. It is common to see one teacher teaching several subjects, where at times some subjects are left out of the curriculum entirely.

Teach For Armenia is a two-year leadership development program for graduates and top professionals who speak Armenian and are willing to change not only their lives but also the lives of children living in Armenia. After training at Summer Institute, an intensive and rigorous five-week training program for Teach For Armenia Fellows, the Fellows are being placed for two years in communities where there is a need for teachers. Fellows not only contribute to the development of children's personal growth and academic knowledge, but also to the development of the communities through extracurricular and community development projects. Currently, the 42 participants of the program teach in 35 partner schools across five regions.

Who are these young people who are not afraid of change and difficulties who leave their comfort zones for the greater good, all to inspire children to discover their talents and realize their dreams, while inspiring the future generations.

Through the support of VivaCell-MTS, Mediamax and Teach For Armenia have launched a new project to shed light on the work and life of Fellows serving students in the most underserved communities of Armenia.

"Future geniuses study here" a sign hangs from the school hallway door. Every day Ms. Muradyan instills in her students that it is possible to overcome challenges and achieve their goals. Everyone in the village knows the Math teacher who came to Katnarat village (Lori region) from Yerevan. At first everyone was surprised to know that this young girl came to live in a village, which everyone is migrating from. Now it is hardly possible to imagine life in the community without Ms. Muradyan.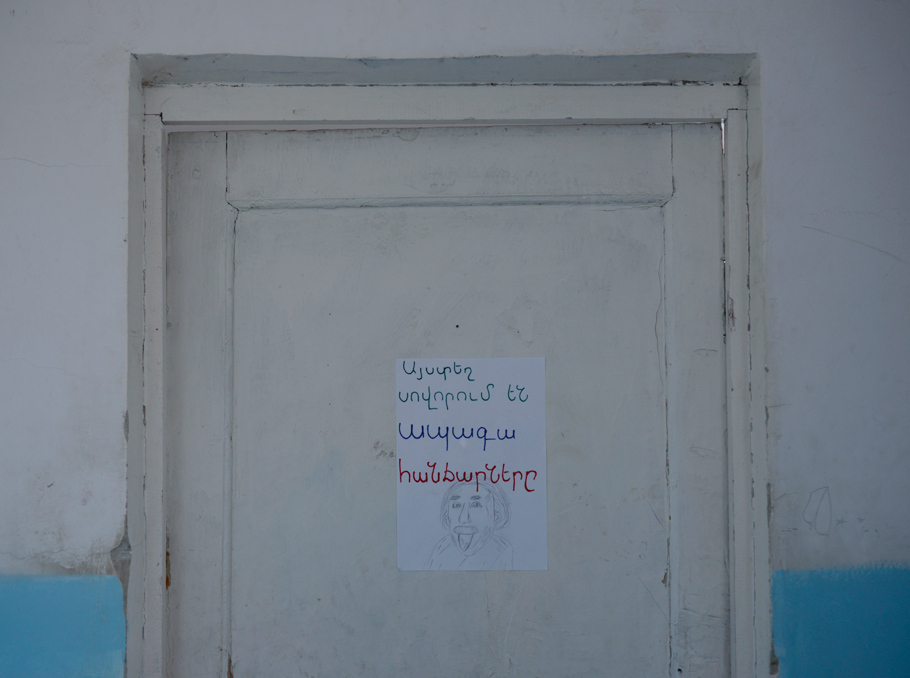 Photo: Vaghinak Ghazaryan (for Mediamax)


25-year old Anush Muradyan is an engineer and programmer. After graduating, she started her career in programming, but soon realized that she wasn't internally satisfied and felt incomplete. She left her job and joined a short-term project, which allowed her to visit many schools in regional Armenia. After getting to know the challenges in regional Armenia, she realized fighting those challenges was her true passion and calling.

It was then, when she heard about Teach For Armenia. "I read the words region, school, student, long-term and the only thing left was filling out the application," says Anush. She was very excited about the Fellowship, particularly she was excited to be moving to an unfamiliar community, far away from Yerevan.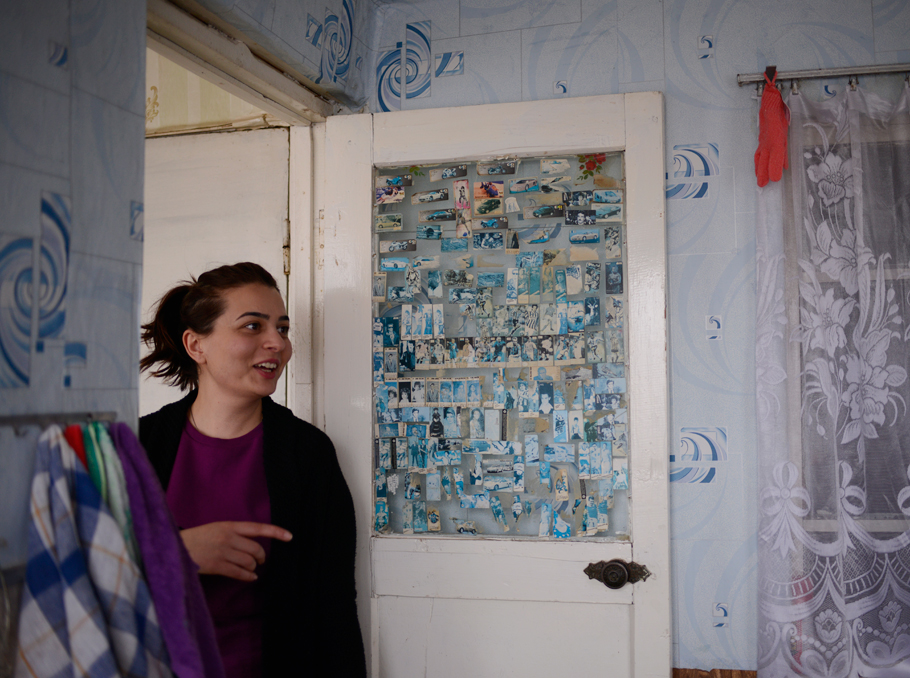 Anush Muradyan

Photo: Vaghinak Ghazaryan (for Mediamax)


Together with Biayna Amirjanyan, another Teach For Armenia Fellow placed to teach geography at the same school, they began to look for Katnarat on the map. "We studied the map in detail -- how would we go, what shall we do? But what happened was the exact opposite of what they had planned, it all happened very differently. It's very interesting, nothing happens here as planned. One should always have a plan, B, and C. This undoubtedly has made us more and more flexible. With that mentality now we find solutions to all problems more quickly. "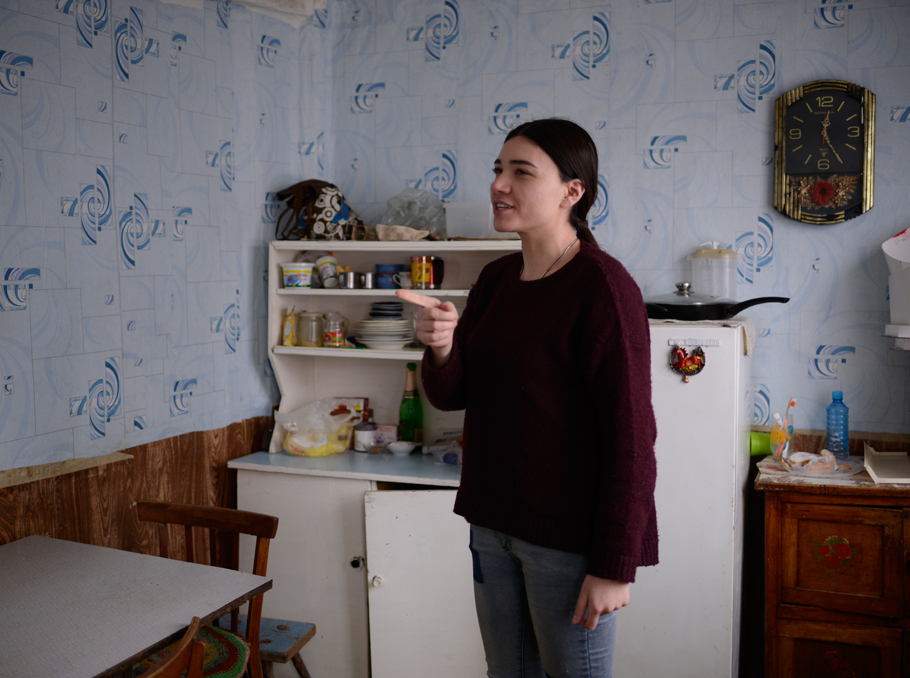 Biayna Amirjanyan

Photo: Vaghinak Ghazaryan (for Mediamax)


"Now I remember and wonder what force had seized me at the time, how great and clear was my goal and desire that nothing could prevent me. I always say, I did not know where I was going, but I knew what I was going for. "

There were fears and anxieties on how she would be accepted in the village, would she succeed in her role as a teacher. With the help of the community, parents, and especially the school principal, Anush quickly became a true Katnaratsi.

"The first day I entered the class, everyone was waiting to see who was Ms. Muradyan. They were so lovely and treated me so well. I thought maybe it was the first day and the children wanted to leave an impression, however, the situation is still the same today. I took 45 minutes to introduce myself to the students. With their big and hopeful eyes they were looking at me with confusion probably asking "Who is Ms. Muradyan and why did she come here?" I had to make sure my students felt that I wasn't only their teacher but also their friend. To be honest, after the first few minutes, I do not remember how the first day ended, it was all a happy blur. "



Anush was one of the first participants of the Teach For Armenia Fellowship. Very few people knew about the Fellowship back in 2015.

The responsibility was big, and the tasks many. Anush teaches three classes of 31 students, and is also a head teacher. Not every student will become a great mathematician, but everyone actively participates in all classes.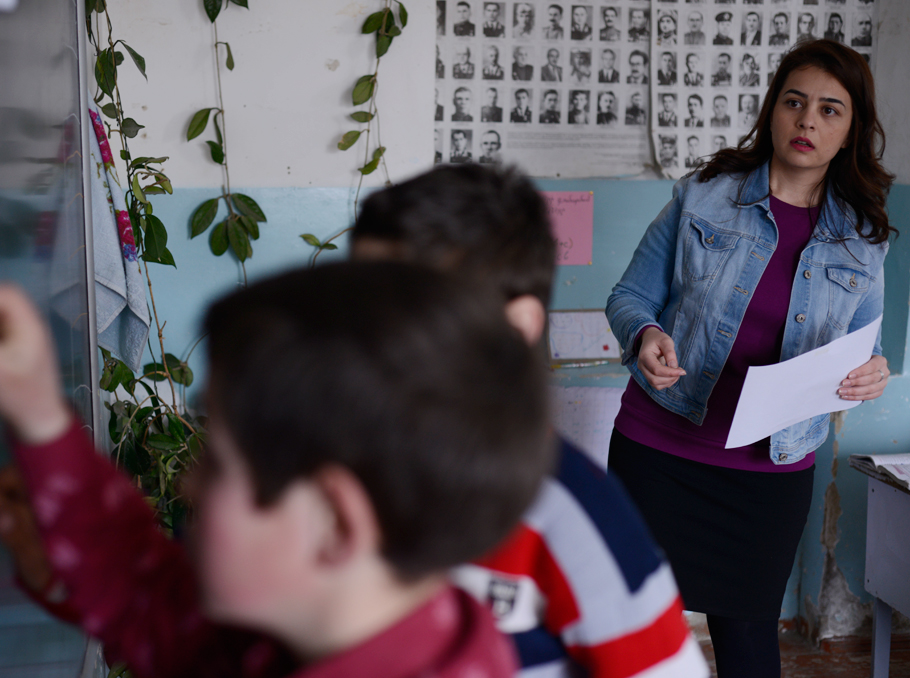 Anush Muradyan

Photo: Vaghinak Ghazaryan (for Mediamax)


"I felt a big responsibility to present math, a subject not usually loved by students, in a creative and intriguing way. My goal was for my students to truly love math and take ownership towards their success in this subject. Learning mathematics has its challenges, and I am happy that I was able to inspire my students to learn to love this subject. I was determined to break the stereotype that mathematics is difficult. We have very good local teachers who do amazing work in harsh conditions, and this serves as an endless source of inspiration to me. I was constantly thinking of new ways to introduce topics in an engaging manner. One day, I entered the classroom and said, today's topic is very easy, you will just have to listen to me carefully and you will understand in five minutes. The topic was functions, a hard topic that even I called my mother to ask her how to explain. Just by inspiring them to focus on the topic 90% of my job is done. "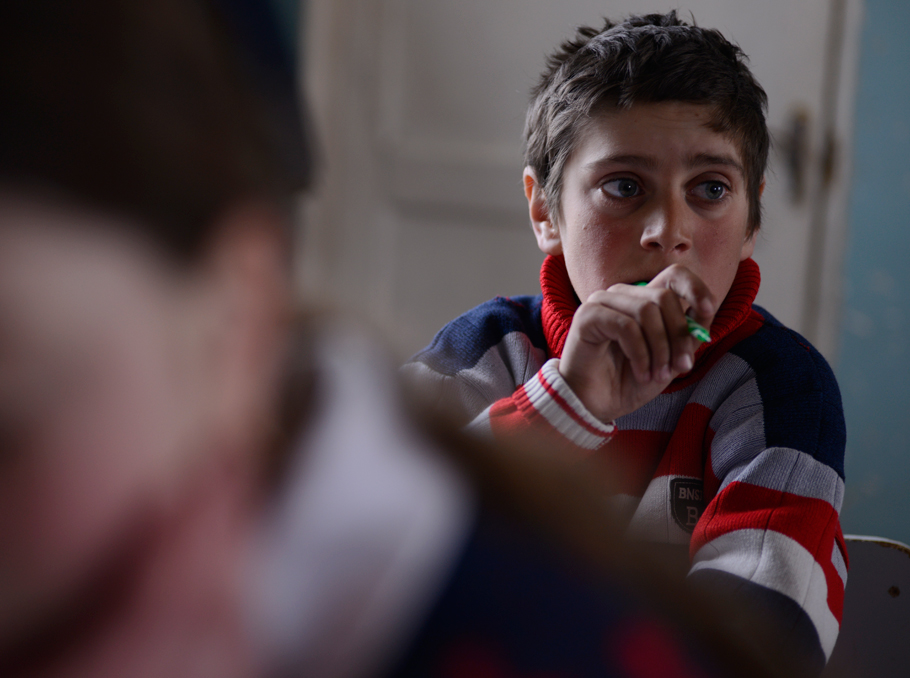 The transfer of knowledge is important, but is not the only goal of the Fellowship. Education is a way to communicate with children, to discover new interests and talents, to encourage them. Anush has become a role-model for the students in her two years at Katnarat. Kids strive to become like her, value her opinion and marks.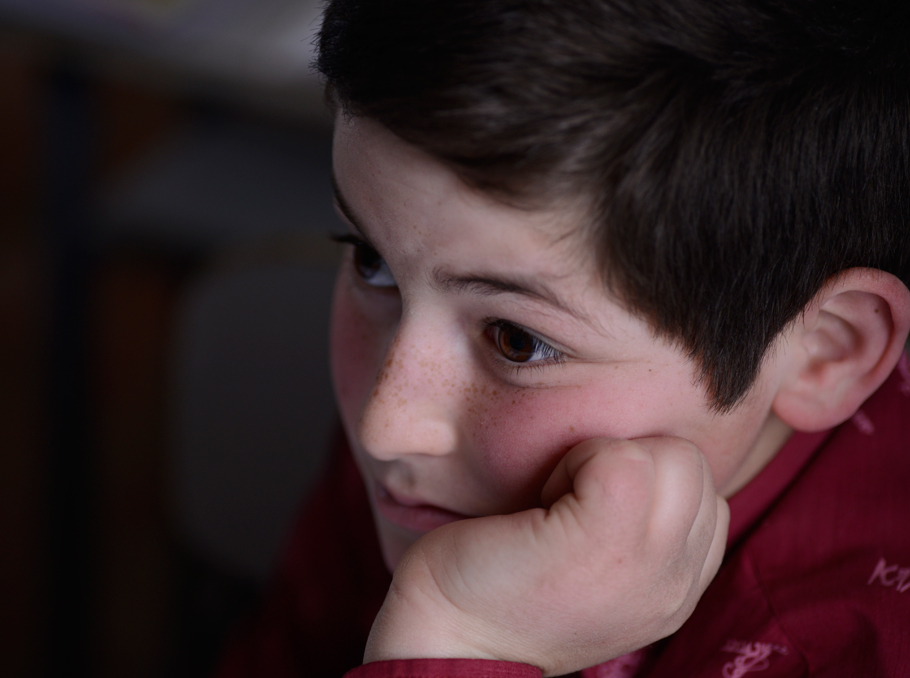 Photo: Vaghinak Ghazaryan (for Mediamax)


"It has been a challenge to develop myself to become a good example for my students. I'm confident that no matter what the circumstance my students will always come to me for advice. I really started to reflect on the way I lecture, my body language, how I presented myself to my students and ultimately my outlook on life. I wanted my students not only to learn a + b2, but also to build values and develop life skills. I wanted to show them that it doesn't matter if they live in a village. I came here from Yerevan and this means that you also can find a job here and not think about leaving the village or think that pupils in Yerevan are better.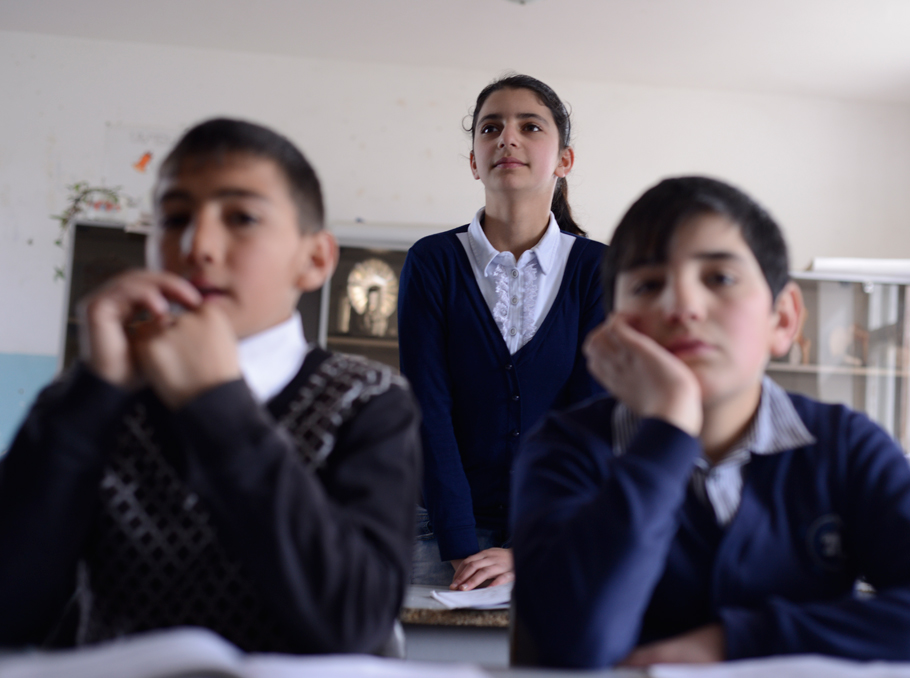 Photo: Vaghinak Ghazaryan (for Mediamax)


Anush and Biayna are friends not only with their students, but also with their families and the whole community. Through thick and thin they have become part of the community they serve. "We have integrated into the community; we make sure to be as involved as possible in everything. We are everywhere!" Anush laughs.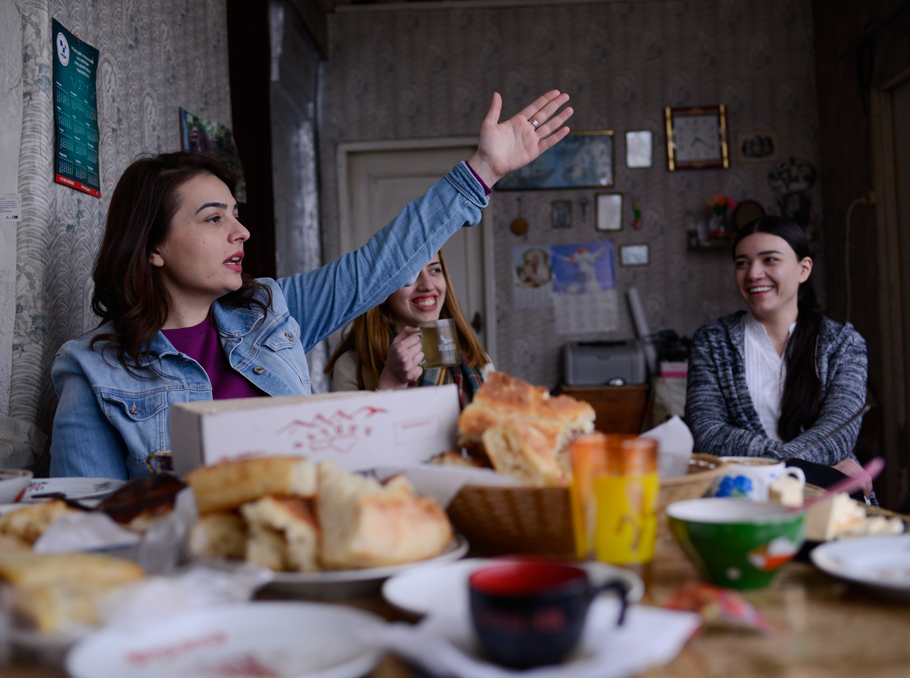 Photo: Vaghinak Ghazaryan (for Mediamax)


One of the projects initiatied by Anush was the creation of a new school library. Although little, the "Literary Club" provides students an opportunity to read books and even do online Skype book discussions with students from other villages. Now from Katnarat to Getashen students have formed a book club, where they virtually have meeting every week stay connected. Another project founded by Anush is the "For School" initiative. Every week a list of items that school needs is posted on Facebook so people can contribute or donate. On a regular basis reports show how the funds are used. With this inspiration, during the upcoming holidays Grade 8 students have decided to renovate the classroom. Anush says that by these initiatives she wanted to show the students how ideas can become reality.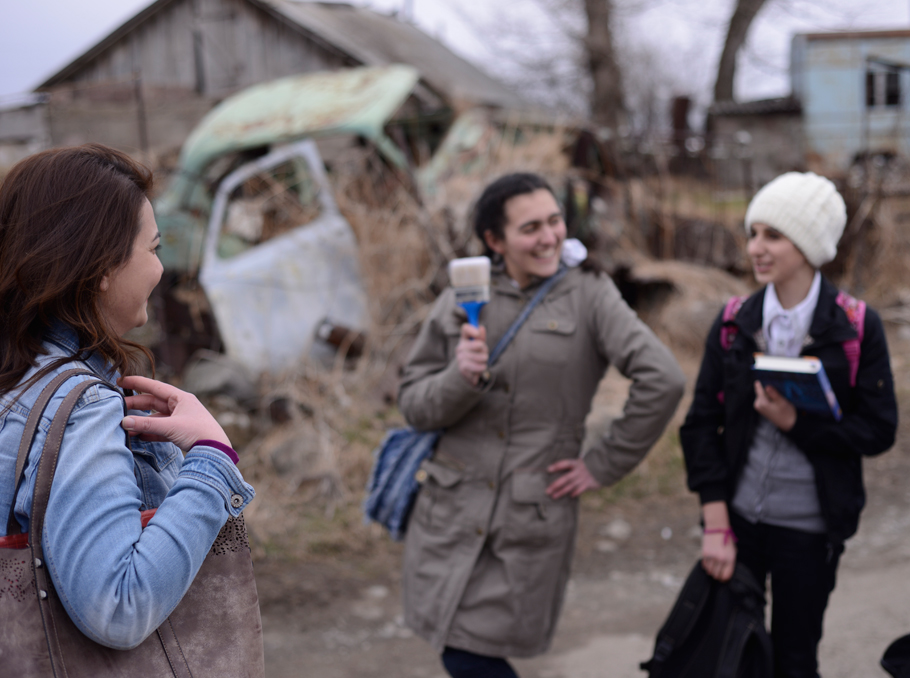 Photo: Vaghinak Ghazaryan (for Mediamax)


"When I entered the classroom and said that there is an initiative to help the school, they did not believe me and laughed at us," says Marietta, an 11th grade student. "But when we brought four new blackboards for the school, other students got motivated and tried to help as much as they could. With Ms. Muradyan's leadership, we are working professionally. When it comes to guiding, inspiring, motivating, Ms. Muradyan is a great strength for us. Students often visit Ms. Muradyan's home. Together they celebrate holidays and watch football. As a community, they stand together during good and bad times."



Anush and Biayna have rented a house in the center of the village. With laughter, she shares that her students pass by their house as quietly as possible so they aren't noticed. At nights, around the dinner table the conversation is all about the students and the school.

"My students are the most talented, flexible, knowledgeable people. Each student has a unique talent. I am confident that when they grow up they will have the strength, confidence and knowledge necessary to be successful."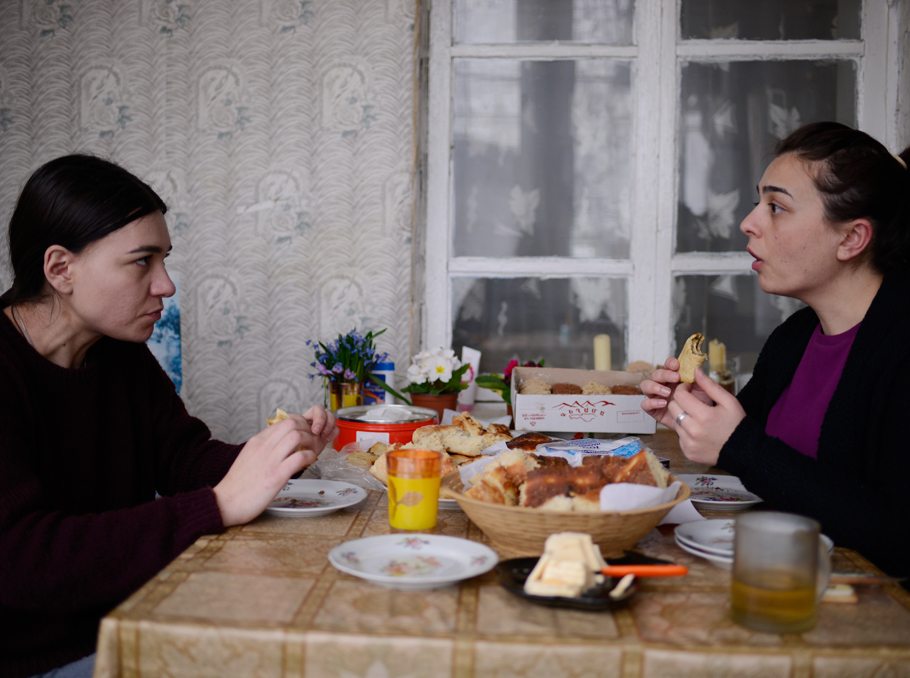 Photo: Vaghinak Ghazaryan (for Mediamax)


Anush does not avoid talking about difficulties. Some challenges are difficult to overcome; however no barrier is unbreakable. "When I start to doubt myself I just go to sleep, wake up and go to school in the morning. When I see the excitement on the faces of my students, it gives me all the strength and confidence I need to overcome any challenge." says Anush.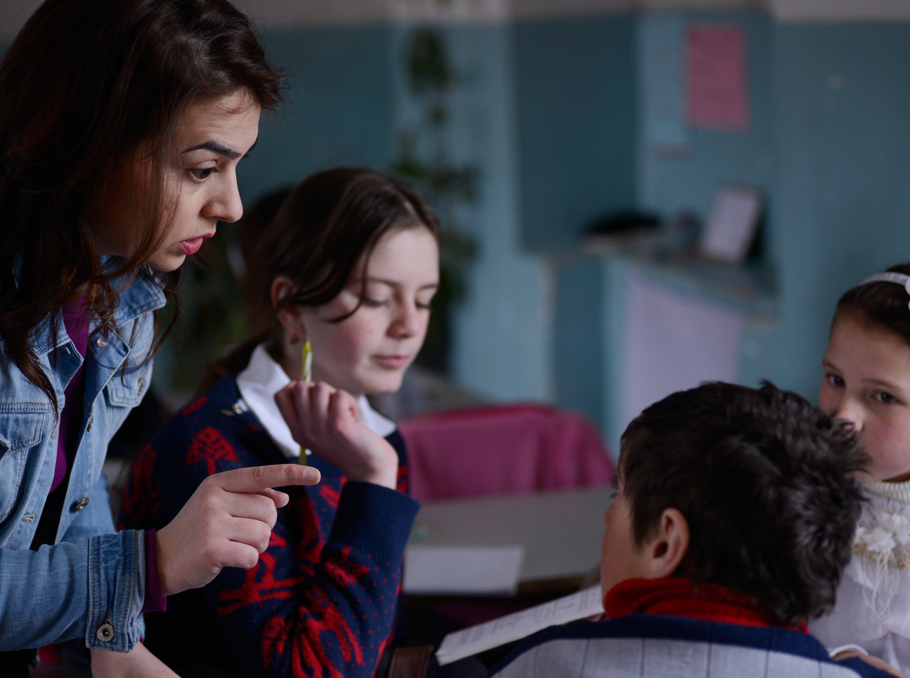 Photo: Vaghinak Ghazaryan (for Mediamax)


Anush is finishing her two years of teaching as a Teach For Armenia Fellow this academic year. She already has a number of ideas on how to support her students in the future. She says that Teach For Armenia has helped her fulfill the dream of discovering herself.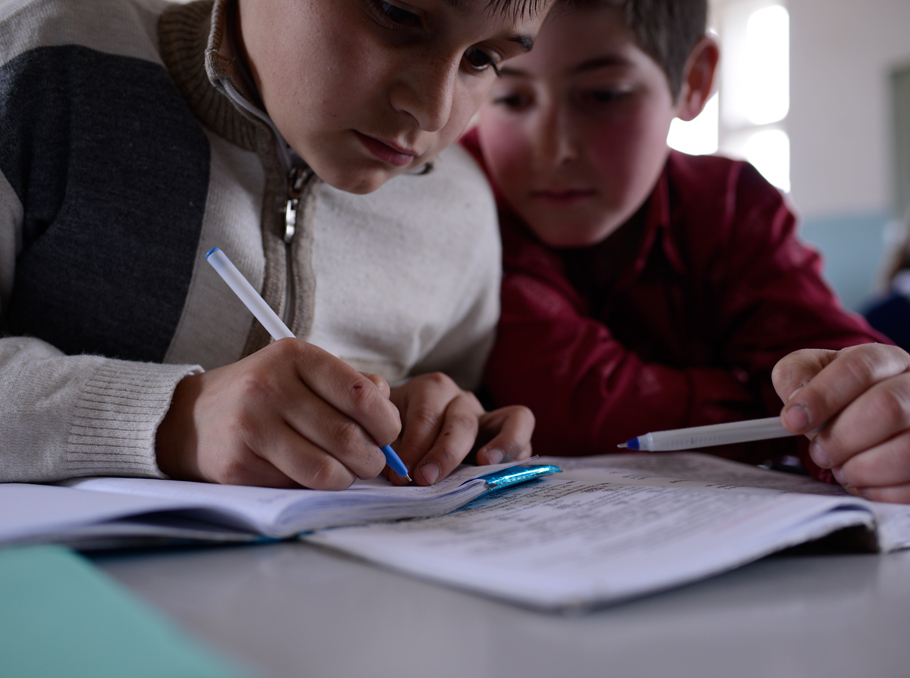 Photo: Vaghinak Ghazaryan (for Mediamax)


"Now that I look back, it seems to me the Anush that I once knew is gone, her dreams and goals have remained the same, but with a new outlook on life. I got to know the community, fully lived here. I didn't think I would see the result of my efforts so soon. I have planted the seeds, and I dream to see the day that they become trees and flowers. I am now more mature; I look at many issues more seriously and with great responsibility and I understand how just one person can make a difference."

P.S. "Dear Ms. Muradyan, please do not go. Stay with us, we cannot be without you. Wherever I go, wherever I end up, you will be always in my heart, my dear Ms. Muradyan. " (A note from one of Ms. Muradyan's students)

Lusine Gharibyan

Photos and videos by Vaghinak Ghazaryan (for Mediamax)

VivaCell-MTS is the general partner of the project.