Read also: Tsinandali Festival: The triumph of music in a historic estate
Daily six-hour long rehearsals, review and analysis of the most complex scores, classes and master classes with mentors and tutors and the result - brilliant concerts, enthusiastic responses, praise from renowned conductors and soloists, and opening prospects for further professional activity.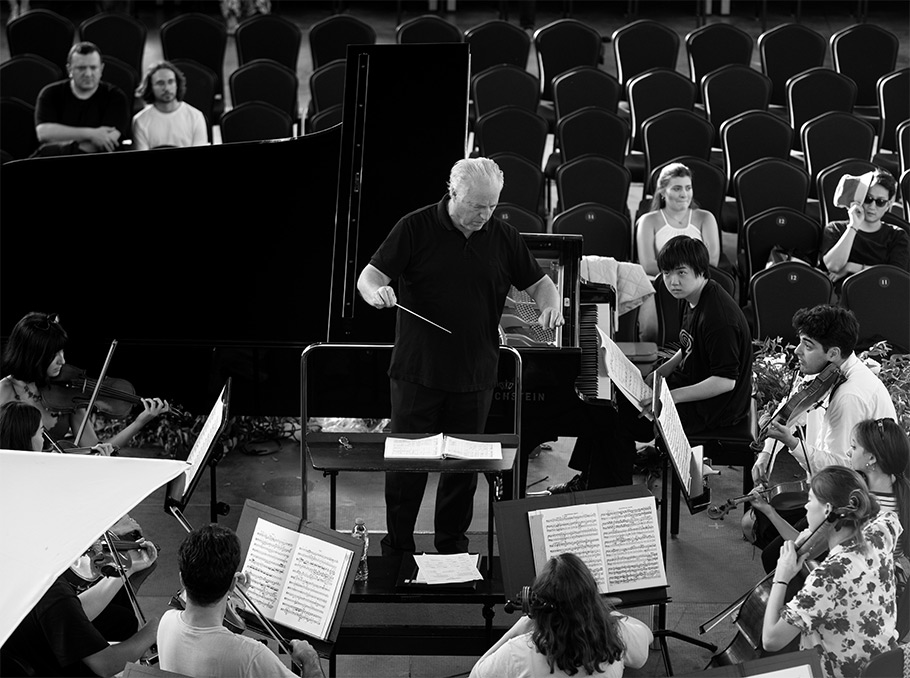 Photo: Mediamax
The Pan-Caucasian Youth Symphony Orchestra is perhaps the most important and special component of the Tsinandali Festival. Since 2019, young and gifted musicians from Armenia, Georgia, Ukraine, Azerbaijan, Turkey, Kazakhstan and Turkmenistan, having passed preliminary auditions, come to Tsinandali, live in Park Hotel, specially built for them, and within a month have time not only to "absorb" invaluable knowledge and experience, but also to prove once again that music is international and does not recognize hostility and aggression.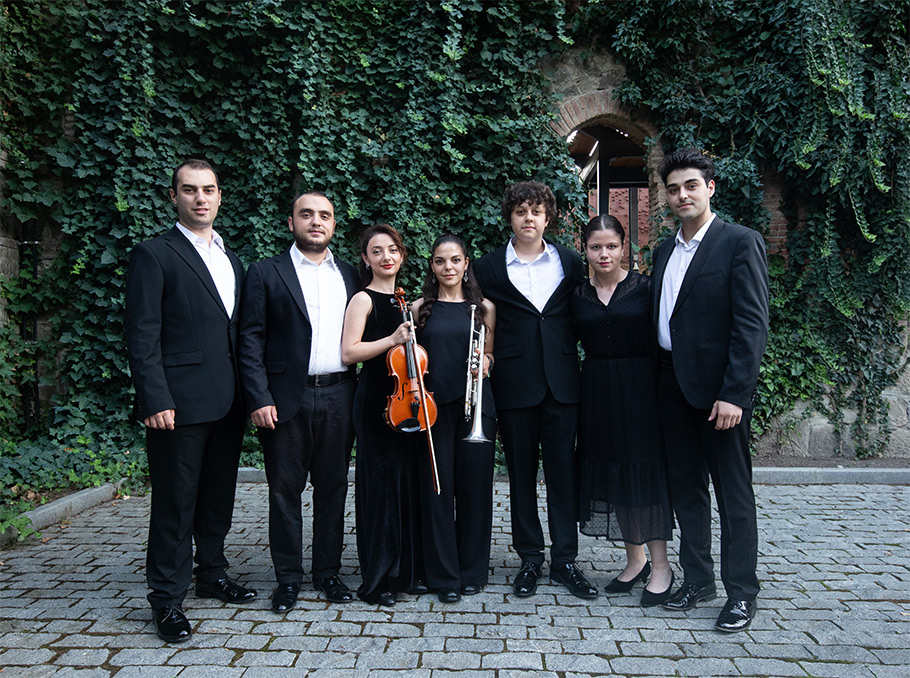 Photo: Mediamax
This year, 6 musicians represented Armenia in the Pan-Caucasus Orchestra: Narek and Hayk Hkekyans, Samvel Davtyan, Diana Sargsyan, Liana Gevorgyan and Sona Turabyan.
Narek Hekekyan, 19, viola
I have come to the festival for the second time. I first joined the Pan-Caucasian Orchestra in 2019. I was 15 years old and was accepted as an exception (the age of orchestra musician is from 18-28 - ed.). At that time I was studying at the Sayat-Nova Music School. I was having my solfeggio class when my father called me and asked whether I could participate in the audition in 10 minutes. I excused myself, left the class and rushed to the conservatory and played the required program. After a while I received an invitation.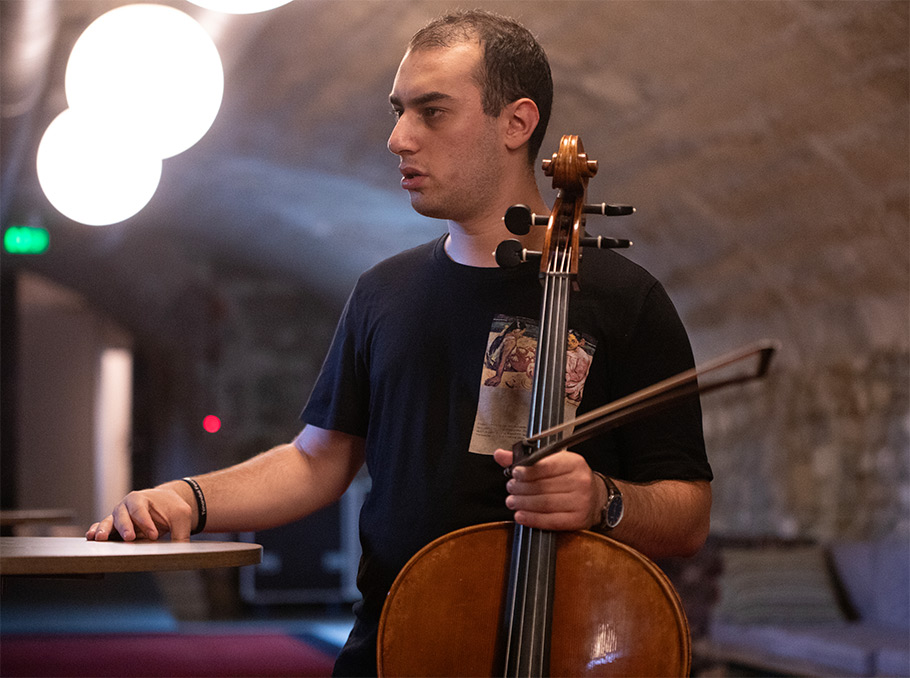 Narek Hekekyan
Photo: Mediamax
This year we came with my brother, he plays the oboe. Hayk entered the Yerevan State Conservatory (where I am in my second year of study) and, in parallel, the Cologne University of Music.
The atmosphere at the festival is special and inspiring. It's a place where you can see first magnitude stars, for example, you can suddenly see Gautier Capuçon, Yuja Wang, or Mischa Maisky and Pinchas Zukerman chatting in the park.
Playing in the Pan-Caucasian Orchestra is not easy. We have a very complex program, which includes symphonies and concerts with soloists. But I am happy that we manage to overcome difficulties more and more easily from day to day.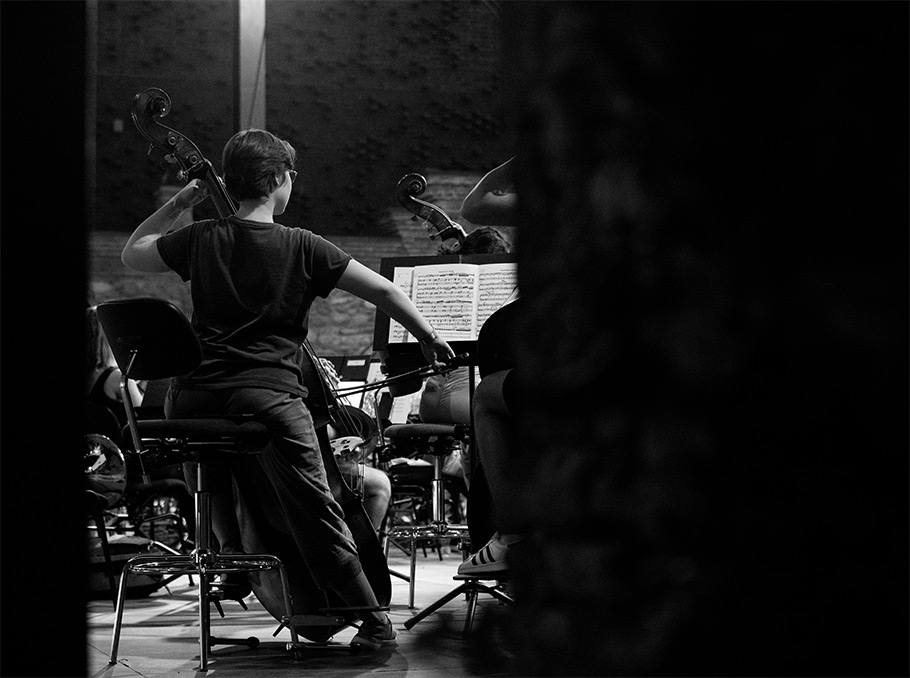 Photo: Mediamax
We became very close with the guys from Georgia and Ukraine, I am sure that they are friends for life. I am also glad that to some extent we were able to open up Armenia and Artsakh for them and introduce them our history.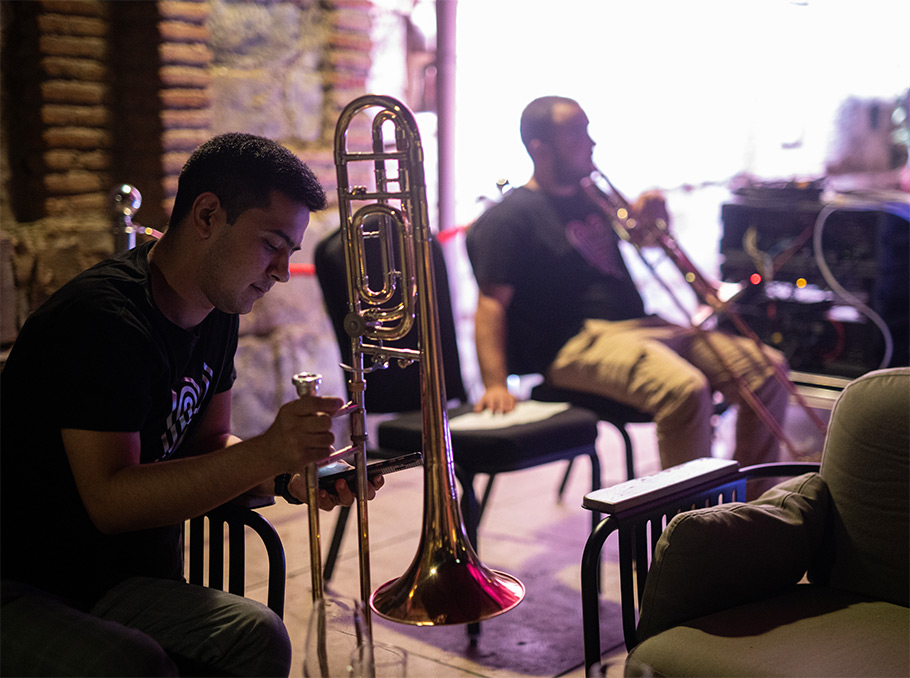 Photo: Mediamax
The atmosphere in the Park Hotel is typically youthful: despite all the seriousness of the activity, no one has cancelled age and the desire to "hang out". In the evenings, even after concerts, the guys stay, chat, sing, play the guitar. Many of the participants are here for the second or third time and truly value their friendship.
Stefan Bulygo, 22, clarinet
I am from the Ukrainian city of Rivne. I studied in Kyiv for 5 years, now I am studying in London.
This is the second time I participate in the festival and I am very much impressed with the musicians and conductors. I have a lot of friends here from last year and it's great to have someone to come back to.
Samvel Davtyan, 20, trombone
Such an experience definitely marks us out from our peers. We gain enormous experience and knowledge within a day, and after a month of living here we feel how much we have grown professionally. We have two rehearsals daily, each lasting three hours. We also work with individual orchestral groups - string players, woodwinds and brass.
We spend good time outside of rehearsals as well. We recently hosted a table tennis competition, there is also a wonderful swimming pool on the premises of Radisson Collection. We also had a trip to Tbilisi and visited other beautiful sites.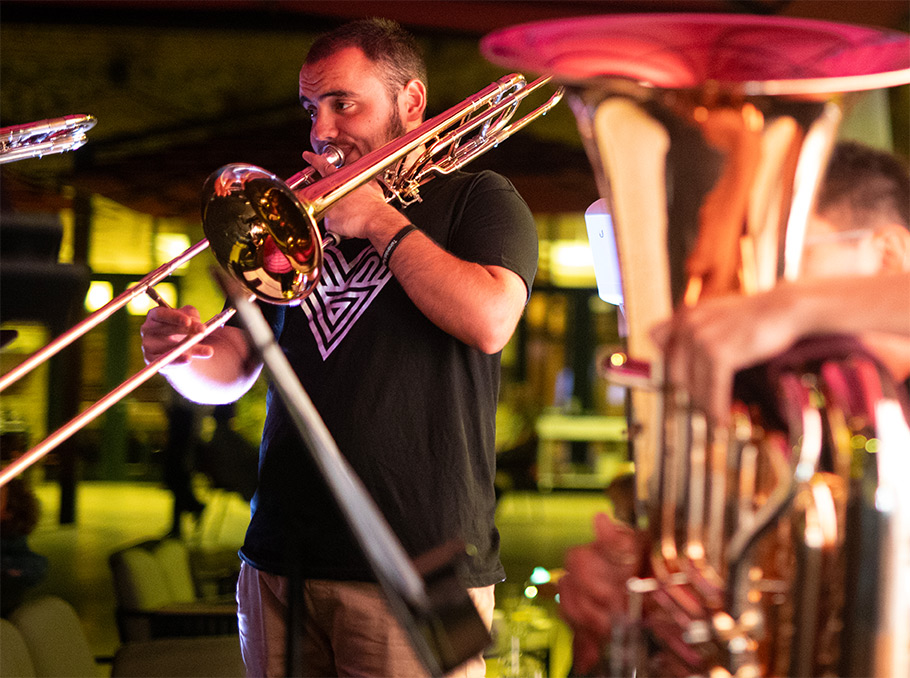 Samvel Davtyan
Photo: Mediamax
I have five friends here since last year and thanks to one of them I decided to continue my studies abroad. Stefan gave me the idea to try my hand, as a result, I entered the Royal Academy of Music in London and we even managed to arrange living in the same room.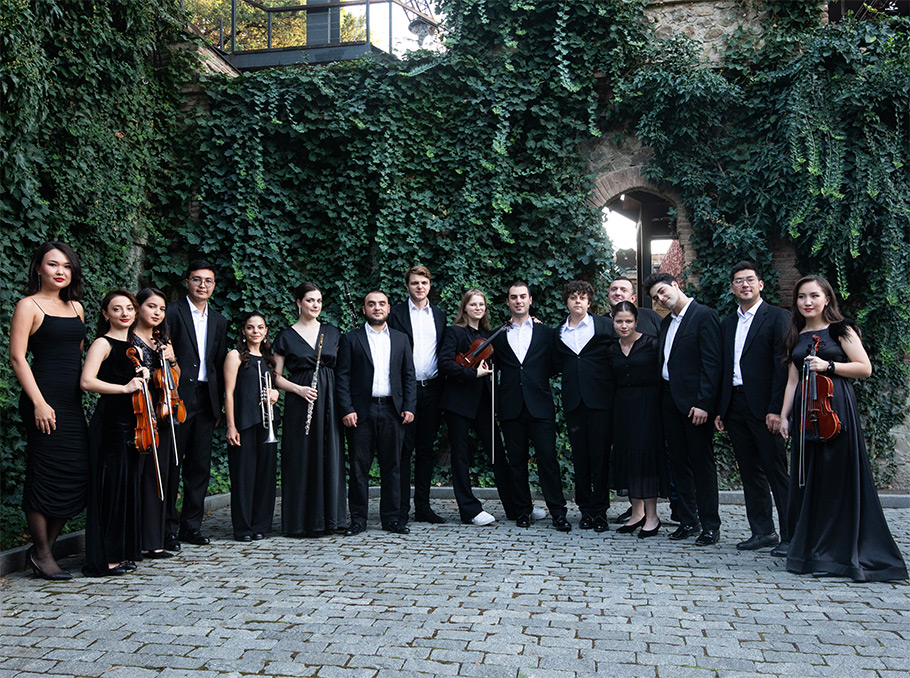 Photo: Mediamax
The sense of patriotism intensifies here. This is natural, since we also play with guys from countries Armenia has no relations with, we all realize that we are at the festival first of all as musicians and together we participate in the creation of something important. I can't say that we have close friendly relations, but everything is more than calm, without any conflict situations.
Everyone leaves here with a lump in their throat: it's hard to part with friends, with this place.
Diana Sargsyan, 24, violin
I am participating in this festival for already the third time. For the first time I appeared here after the auditions, and then at the invitation of the organizers. Here I gained a lot of experience working in an orchestra, which I had never had before. Today I am the concertmaster of the Kandinsky Symphony Orchestra.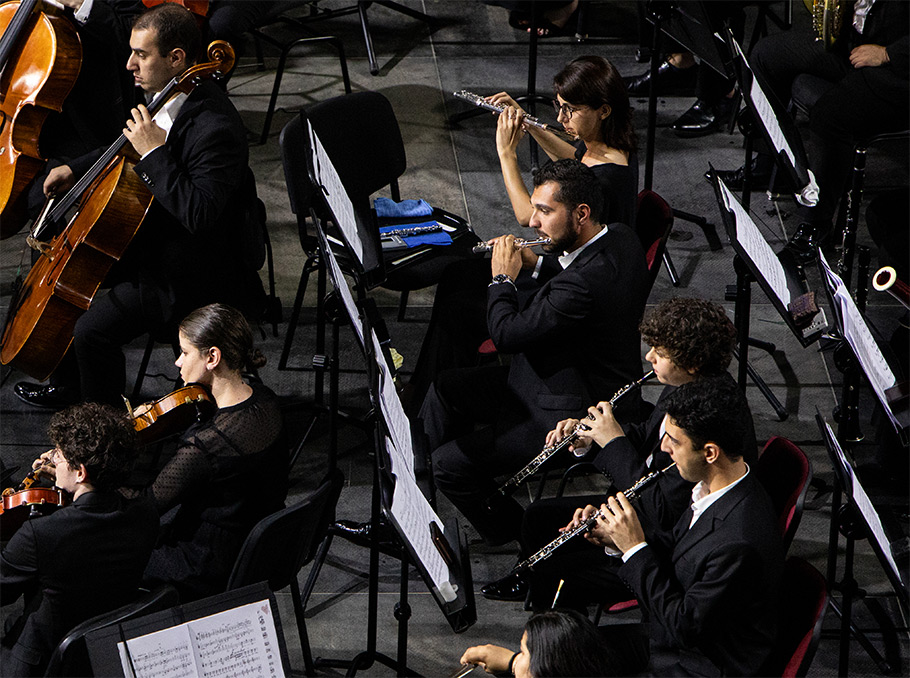 Photo: Mediamax
The atmosphere in the orchestra is very calm; when coming here, you can only think about music. We do not have close contacts with musicians from Azerbaijan and Turkey, but no difficulties arise either: we are already meeting many of them for the third time, we sit next to each other in the orchestra and, if necessary, help each other.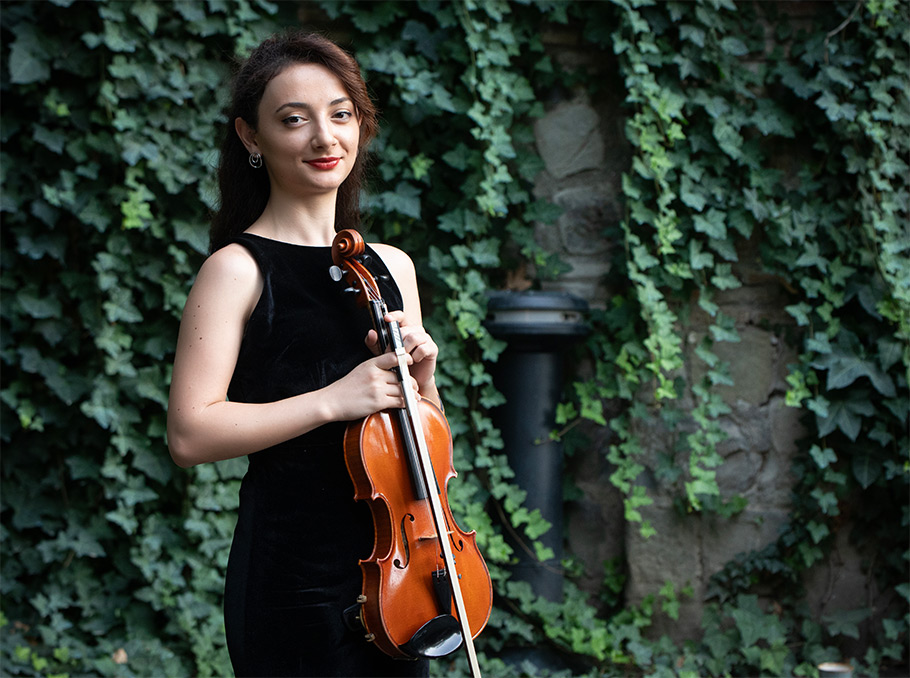 Diana Sargsyan
Photo: Mediamax
We are very close with musicians from Kazakhstan and Georgia. We also keep in touch with former participants who are no longer suitable by age - we periodically arrange video calls from Tsinandali and get nostalgic.
This year, after the end of the festival, we will have the opportunity to apply for free to participate in the Verbier Festival and receive letters of recommendation from the organizers. Of course, I will take this chance and try my hand.
Liana Gevorgyan, 24, trumpet
This is the first time I participate in the festival and, I should admit that I had no idea that such a high level musicians played in the orchestra.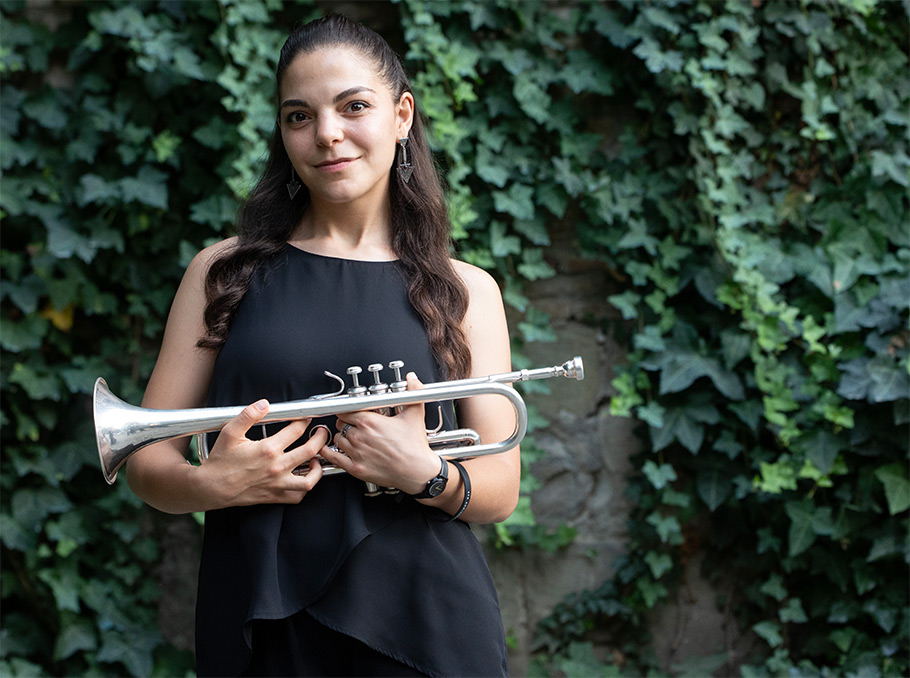 Liana Gevorgyan
Photo: Mediamax
Here we have a rare opportunity to attend master classes with the participation of the best tutors. You begin to learn musical pieces in a new way, every detail becomes accessible and understandable. I feel my professional growth day by day.
Sona Turabyan, 27, viola
This was my first time at the festival, though I've tried my hand before. I'm very glad that I did not give up after failed auditions and did not abandon the idea of ending up here.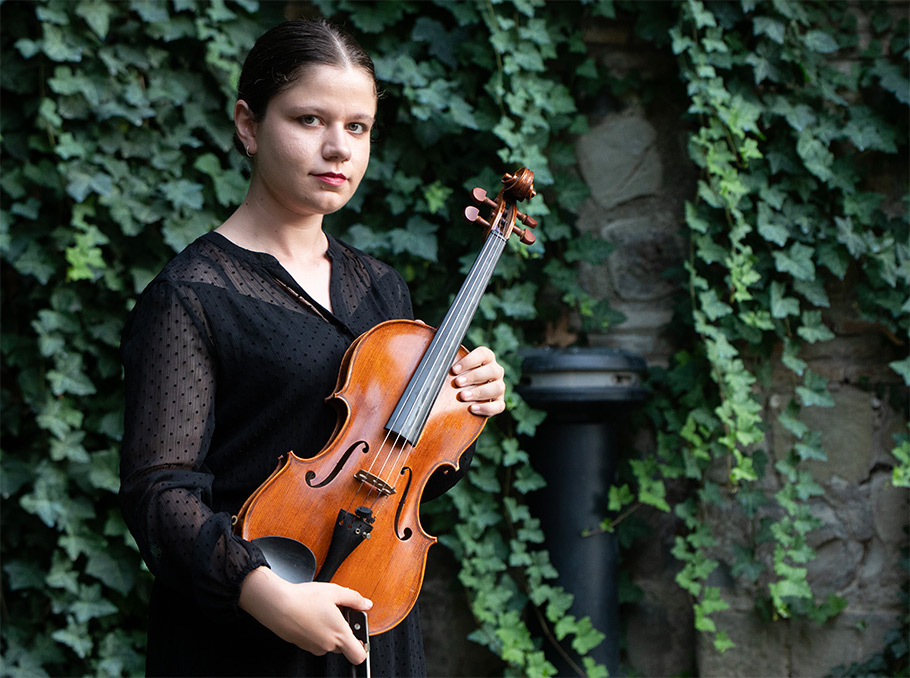 Sona Turabyan
Photo: Mediamax
This is an irreplaceable experience and great pleasure. I hope to come here next year.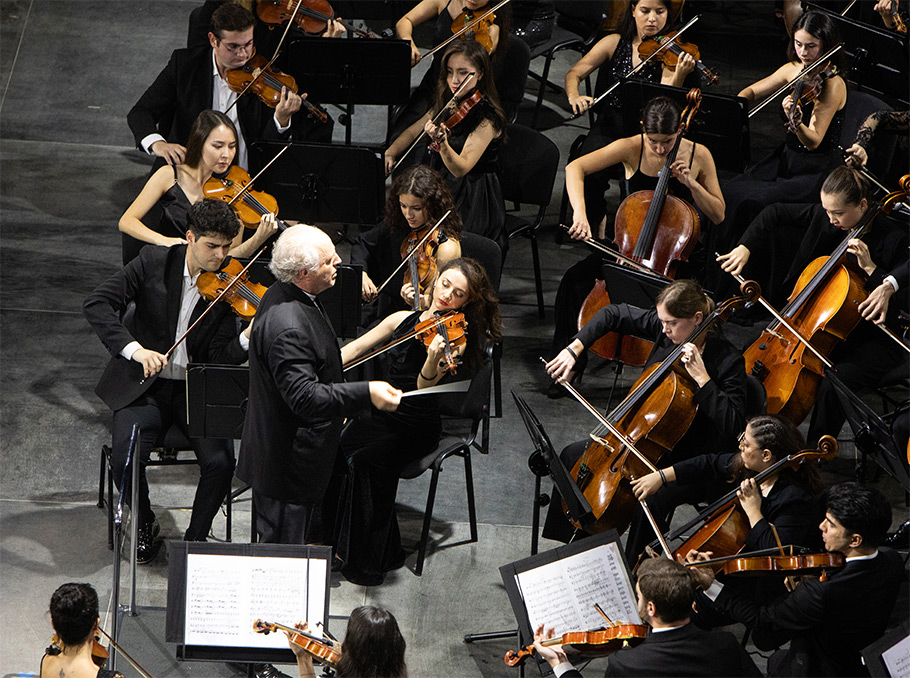 Photo: Mediamax
From August 31 to September 10, the Pan-Caucasian Orchestra performed 5 concerts under the baton of such venerable conductors as Gianandrea Noseda and Manfred Honeck. The repertoire included symphonies by Tchaikovsky, Brahms, Beethoven, Dvorak, Schumann, as well as concerts with soloists: along with young musicians, Yefim Bronfman, Gautier Capuçon, Lisa Batiashvili, Mao Fujita, Augustin Hadelich, Amihai Grosz performed on the same stage.
Birzhan Bakdaulet, 27, tuba
I work at the Astana Ballet Theater. It's my first time at the festival and I'm happy to play with outstanding musicians in such a friendly atmosphere. I am involved in three works, but I also attend the remaining rehearsals. The most important thing is working with famous conductors. Gianandrea Noseda is very easy to play with, he gives himself completely to the orchestra and the musicians do the same in return.
We made friends with the guys from Armenia, they even try to teach me the Armenian language. I really like how this language sounds. We will definitely keep in touch, hopefully until our next meeting at the Tsinandali Festival.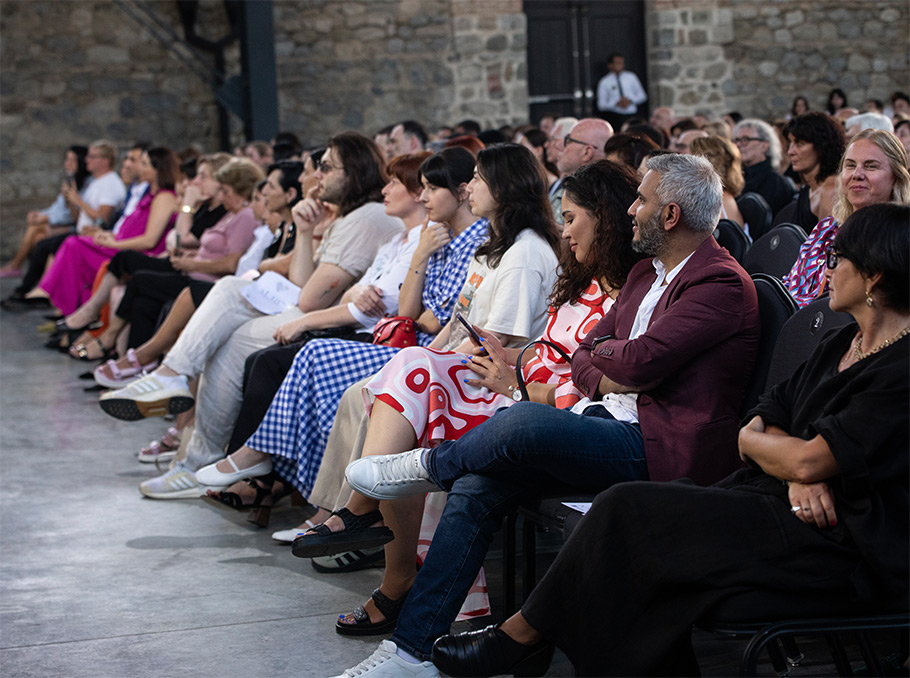 Photo: Mediamax
After the festival is over, I plan to apply to study at the Verbier Academy; I have always wanted to learn from the best and bring the European school of brass instruments to Kazakhstan.
The Pan-Caucasian Symphony Orchestra does not have an exact number of participants: it all depends on the program of a given year and the instruments important for the repertoire. There are no strict restrictions on the number of participants by country either - the decisive factor is the quality of the musician's playing.
David Darbinyan, 28, clarinet
I was born in Tbilisi, now I live in Belgium. I study in Brussels. I was in Tsinandali last year, while this year I already received an invitation from the organizers. Here everything is at the highest level, there is a lively atmosphere, music is in the air. We feel each other's assistance every minute.
The festival gave me a huge experience of working with good musicians and contacts with famous conductors. We have all improved a lot professionally. In addition, thanks to my participation in the festival last year, I received a huge discount on the purchase of a new instrument: having learned about my victory at the competition in New York, the coach of our orchestral group contacted the manufacturer of the clarinet I played, and they provided me with an impressive discount.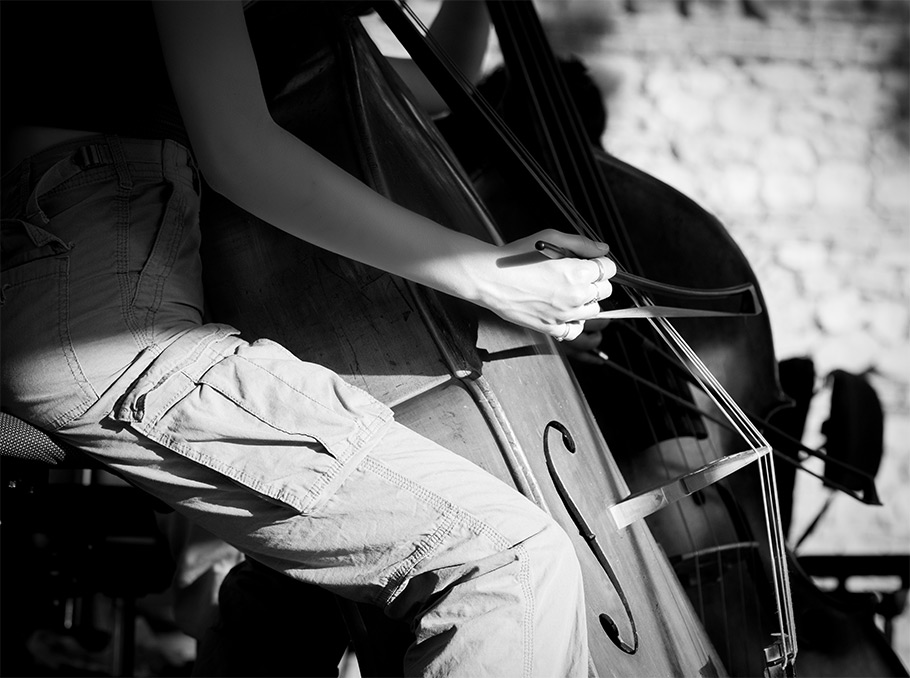 Photo: Mediamax
One of the orchestra's best performances at this year's festival was the concert held on September 6. In the first part, 24-year-old Japanese pianist Mao Fujita performed Chopin's second piano concerto with orchestra. The amazing play of Mao Fujita can be described as "watercolor with looming strokes of varying density and thickness, but always preserving subtlety and transparency." Merging with the soloist, the orchestra managed to fully experience all the dynamics of feelings.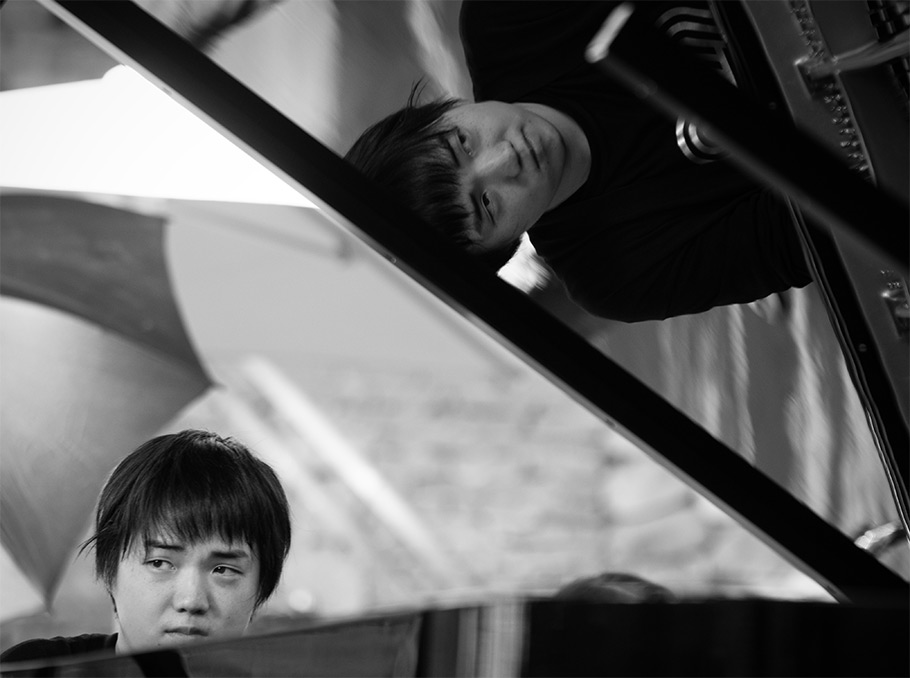 Mao Fujita
Photo: Mediamax
In the second part, Dvorak's Symphony No 8 was performed, filled with nobility, elegance and light.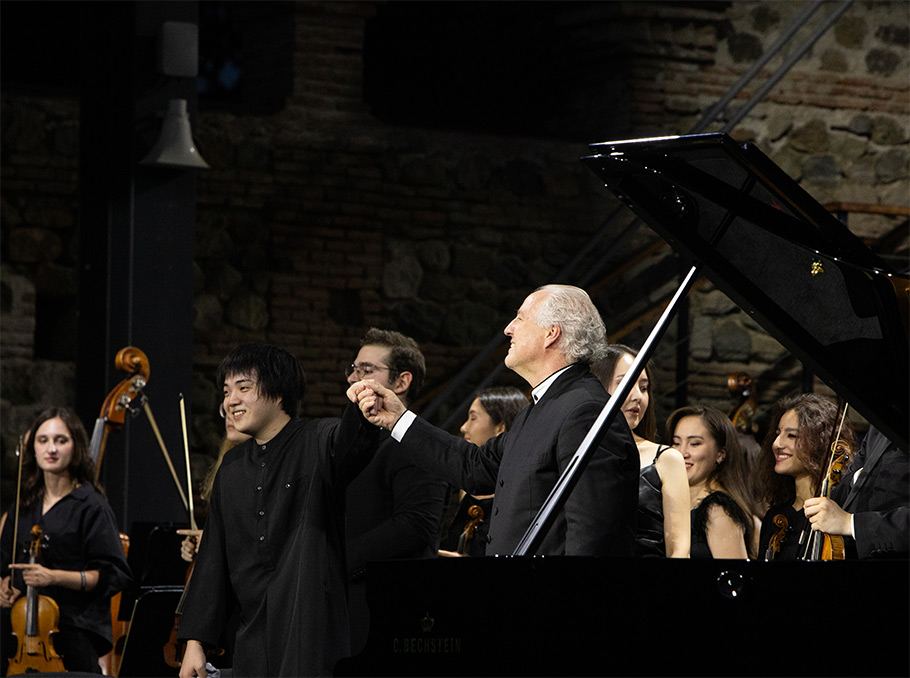 Photo: Mediamax
Manfred Honeck does not hold back a sincere smile, he invites the orchestra's accompanist, Grigory Ambartsumyan, the audience does not let go of the artists for a long time, and the musicians themselves, let their emotions out, hug and congratulate each other right on stage. No one doubts - today, after a long and difficult climb, another big peak was conquered.
Grigory Hambartzumyan, 23, violin
I am from Ukraine, Armenian by nationality, I live and study in Germany.
This is my third time at the festival. I came for the first time in 2019, since then I have been invited, which makes me very happy indeed. At the first festival I had practically no experience, and last year I was already the accompanist at the closing of the festival (we performed Shostakovich's violin concerto with Vilde Frang).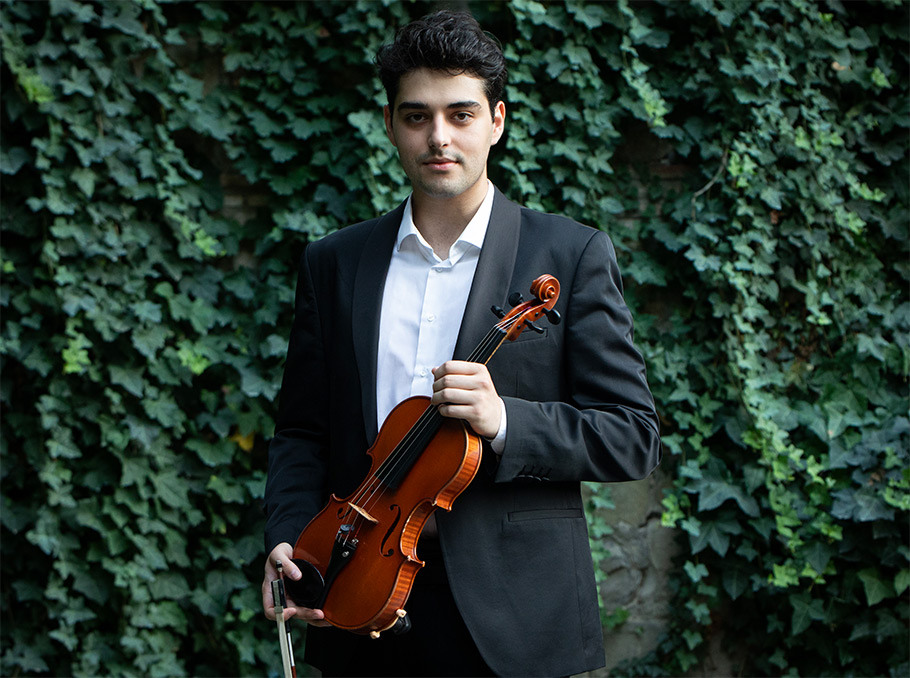 Grigory Hambartzumyan
Photo: Mediamax
I didn't know in advance that this year I would be one of two accompanists. When we come here, we play a competition for seats and the next day we see the seating lists.
There is simply an amazing atmosphere in Tsinandali: the guys are incredibly talented, cheerful, kind, and it's a pleasure to be here. We gain invaluable knowledge and advice applicable throughout our lives.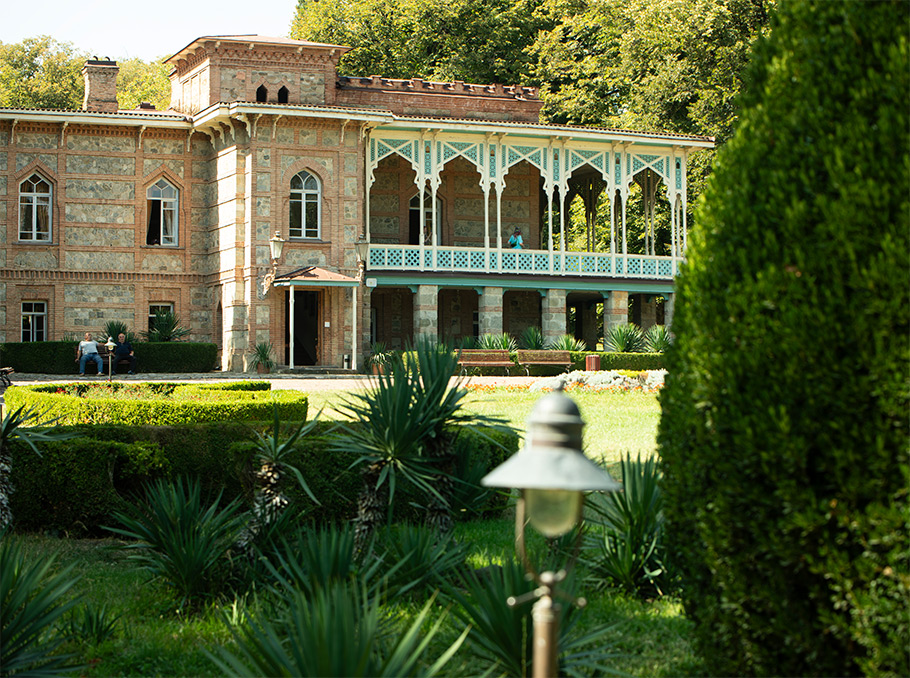 Photo: Mediamax
I would like to express my deep gratitude to the organizers. Everything was done to make us feel as comfortable as possible, every year we look forward to returning here again.
Read also: Tsinandali Festival: The triumph of music in a historic estate
Anna Bubushyan (Tsinandali-Yerevan)
Photos: Emin Aristakesyan