If you inquire about Madan in the town or community of Alaverdi, Armenia, everyone will tell you it used to be a Greek village. People will add that now Madan is a district of Alaverdi, one with half-ruined houses, locked doors, and unusual silence. Nevertheless, something has not changed there with time: the local charm, with the last few remaining Greek residents an integral part of it.
Vasili Aslanov's house stands in the forepart of Madan. He was in the balcony, when we approached the gate, and watched us attentively, probably to figure out who would visit this forgotten place. He held his anxious gaze on us and finally came up to us, made some inquiries. When I asked him to tell about the local Greeks and Madan in general, Vasili's face brightened at once.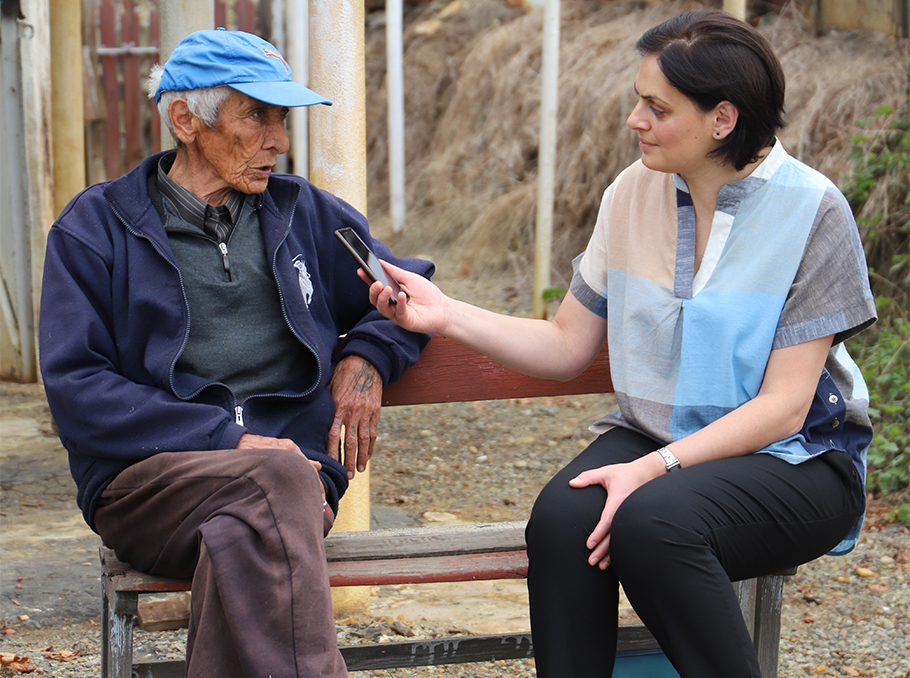 Vasili Aslanov
"Madan was so different before. It was a center, it had everything: college, factory, church, hospital, shops, school… When I was a boy, there were 1200 pupils in my school and we had both Armenian and Russian streams. We had three shifts, because the school wasn't big enough, and there were a lot of people in the village. The majority of them were Greek, and there were also Russian and Azeri families. We were all so attached to each other," recalled 79-year-old Vasili. His train of thought did not stop there.
He worked as a teacher for 9 years in the borderline community of Ziliza, later he got engineering education and found employment at a copper foundry. All was well in Madan until the collapse of the Soviet Union.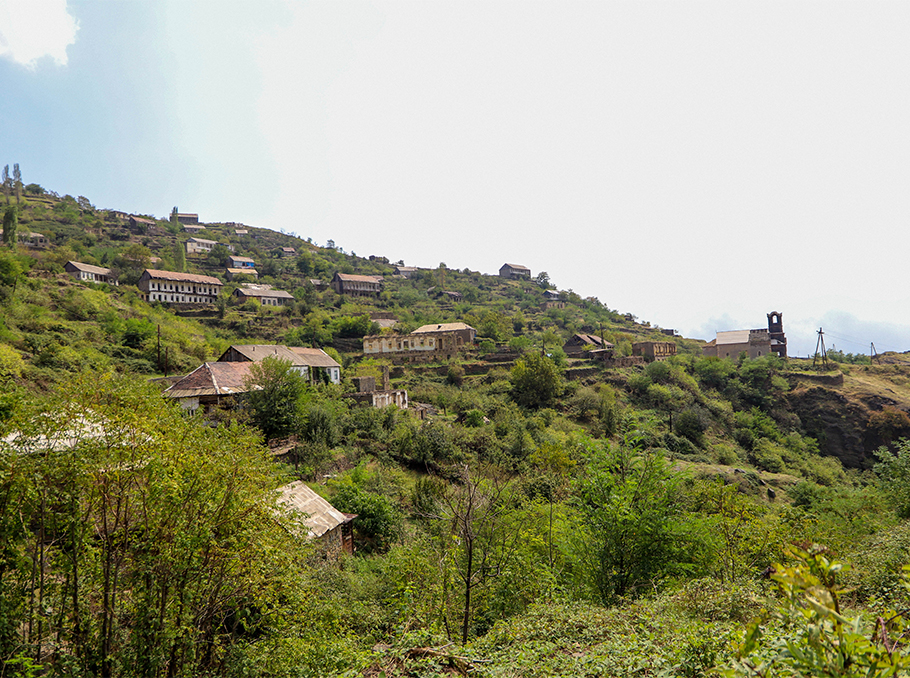 "We couldn't find Greece on the map, but the Perestroyka came, and the mines and the factories closed. At least people had a way out, they could migrate to Greece," said Vasili.
His family was among those who fled the collapsing Soviet Union. Vasili's only son and his family, as well as Vasili's siblings with their children and grandchildren live in Greece. He stayed behind and now lives alone in Madan. He says the humid climate of Greece is bad for his health and he's forced to spend his last years away from family.
Another Madan resident, 84-year-old Fila Kotanov greeted us with a handshake and invited to his house, where he introduced to us his wife Tamara Yegorova. She is Georgian by nationality and uses her husband's last name.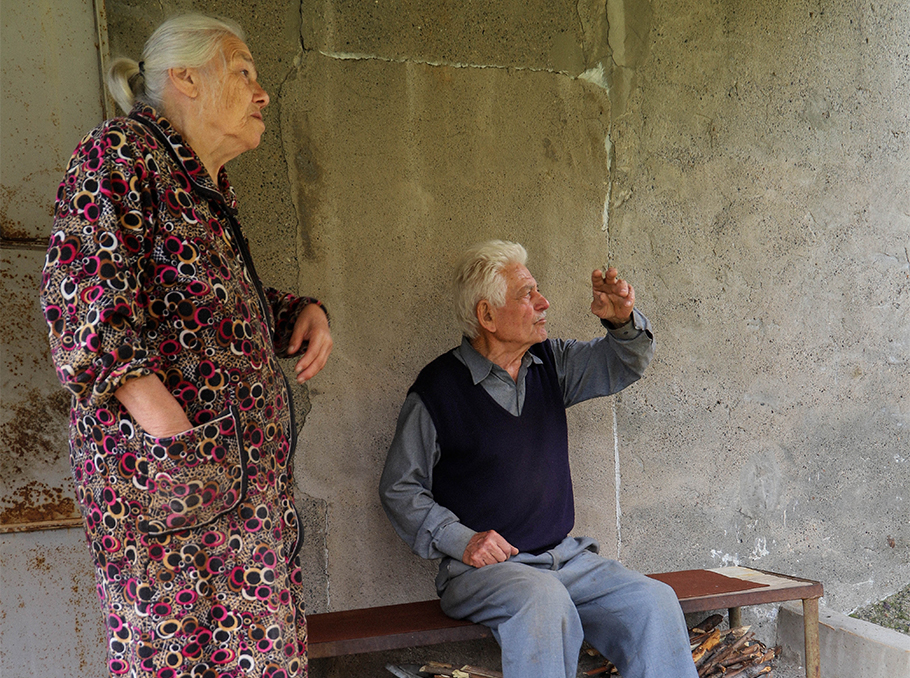 Fila Kotanov and Tamara Yegorova
"We are happy with our life together. We had three children together, we worked at the factory for 55 years (the copper foundry - Mediamax) and lived like kings in Madan. Armenians, Greeks, Russians, and Azeris – all four nations together, like brothers. When the Azeris were leaving in 1988, we saw them off with tears in our eyes. Then there was the Perestroyka and everyone escaped, went away, and Madan became deserted," told Fila Kotanov.
Like most residents of Madan, Fila and Tamara migrated to their other homeland, Greece. They managed to live there for six years, but in the end, they could not settle in.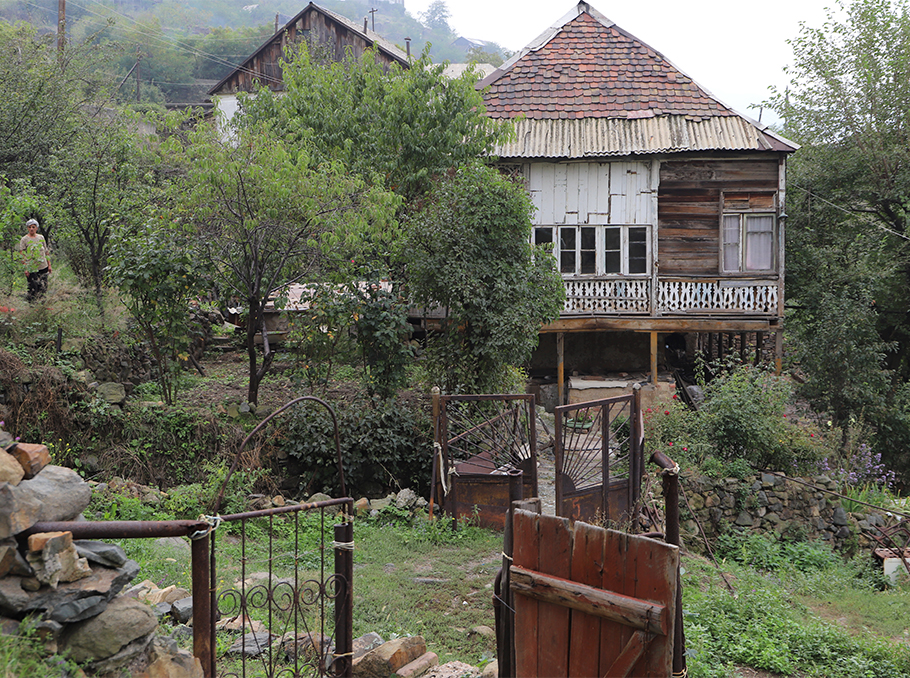 "I have no other home. Armenia is our country. If Greece was a proper country, it would have given us the opportunity to stay there. It gave us no money, no place to live, and no work. I was told to spell my last name "Kotandis". I said, no way! The Armenians did not tell me to spell my name "Kotanyan", so why do you want me to change my name?" told old Fila.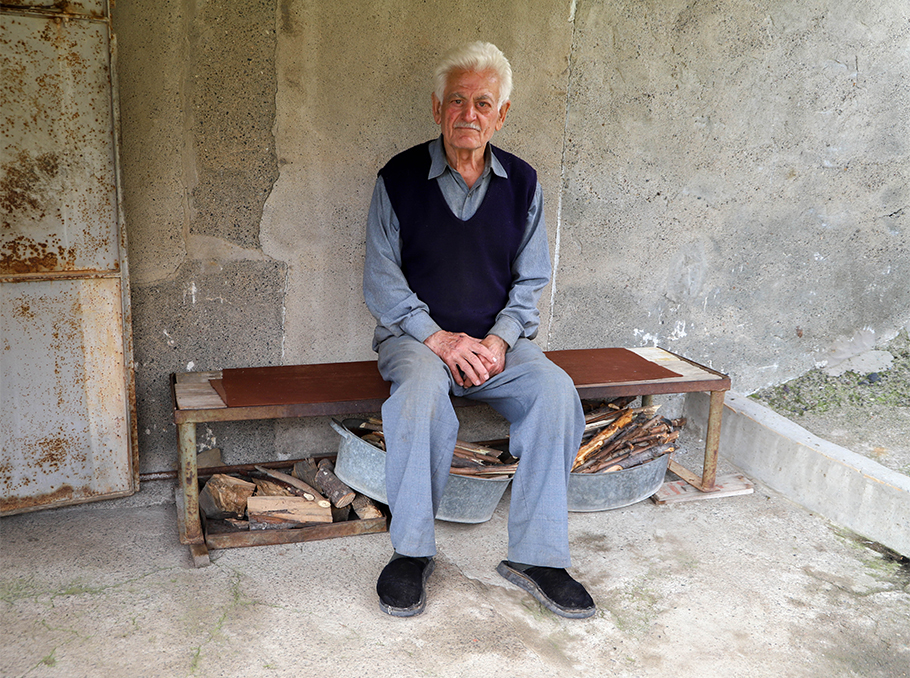 Fila Kotanov
Fila Kotanov's children and grandchildren live in Greece and Germany. He says he has not seen his kids for five years and speaks with them once or twice a week. As he watches us leave, sitting on the balcony and waving goodbye, he points his finger to a house with the white roof, the home of the last Greek resident of Madan.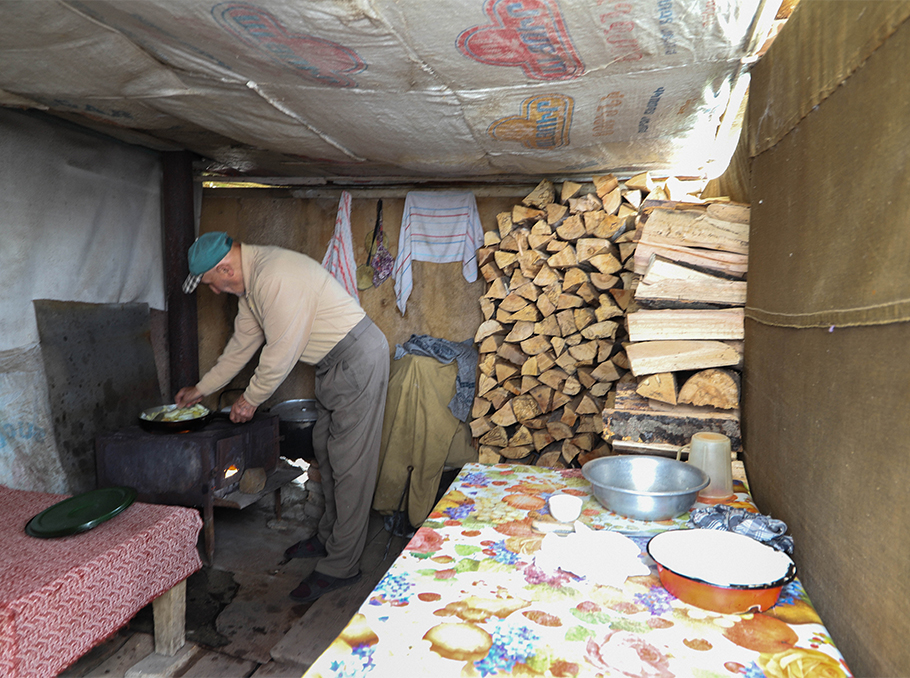 Mikhail Kotanov
We came across Mikhail Kotanov in his yard, as he was preparing a meal. Mikhail took it off the stove and warned us: no talking until he changes his clothes.
The story of his life is not that different to the ones we had heard. His grandfather and father were miners, and Mikhail himself worked at a copper foundry for 30 years.
"Do you know what Madan was like? Everyone asked to be sent to work and live in Madan. The mines were operating; we had 800 residents, a hospital, and a school. There were 12 kids in my family and we all worked to help our father, to help our family fare well. The life in Madan was so happy," recalled Mikhail.
He has been traveling between Armenia and Greece for 16 years now. Mikhail's sons and daughters with their families have Greek citizenship and work in Greece, and Mikhail moved to Greece for the sake of his children and grandchildren.
Mediamax reporter with Mikhail Kotanov
He comes to Madan for 10-15 days every year, visits his friends, takes care of his house and garden. In conclusion of each visit he collects his pension, buys local products to present to his family and prepares to leave. Mikhail doesn't lock his door: a trustworthy neighbor looks after the house.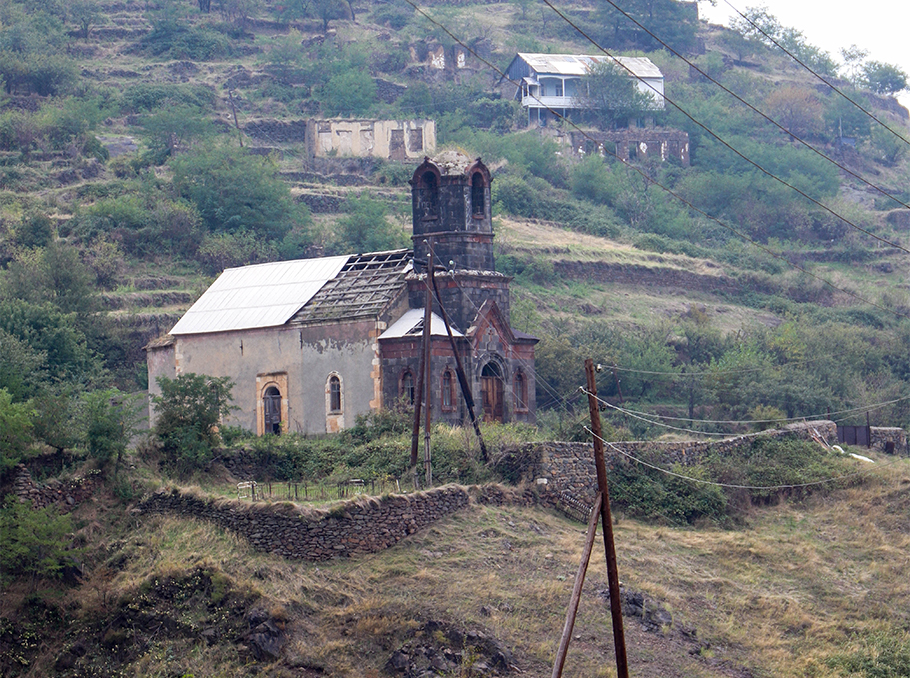 One of the half-ruined buildings in Madan is the church, which was constructed in 1800. It doesn't work now. Next to the church, there is the village club, and its doors are closed as well. The rare visitors of Madan are usually people who have loved ones buried in the local cemetery.
Tatevik Tchughuryan
Photos: Luiza Dzavaryan