To ensure a balanced labour market and, as a result, a developed economy, there is a need to establish strong ties between education and employers. Private companies must specify what specialist they need and be willing to participate in the educating process.
This is the approach of the dual education system introduced in Armenia since 2017 in vocational education and training (VET) sector. Students receiving dual education spend part of the week at an educational institution and the other part working at a private company.
Today, many employers say "There is no employee" which is the opposite of the rather common "There is no job." The company cannot find a specialist with the necessary knowledge and skills. The solution is one – to participate in the education of that specialist.
In a conversation with Mediamax, the heads of several private companies engaged in the dual education process spoke about the importance of work-based training and presented the situation in their field.
Cooking is a profession that engages all five senses
Sedrak Mamulyan, President of "Development and Preservation of Armenian Culinary Traditions" NGO, Director of Culinary Studio
"Development and Preservation of Armenian Culinary Traditions" NGO is engaged in many education programs. We also participated in shaping the standards of the state primary vocational education system.
Students who have chosen the dual education model receive theoretical knowledge and acquire practical skills in our culinary studio, which they immediately apply in the Megerian Carpet restaurant. In addition, we also train masters who teach in colleges.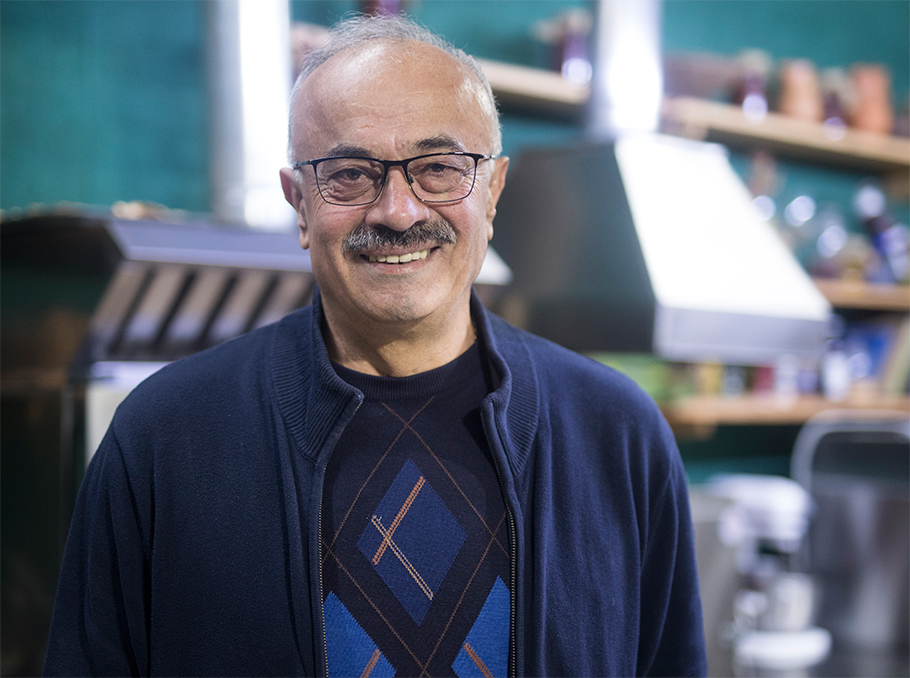 Work-based training was quite popular in the Soviet years as well, when there were schools under the factories. Unfortunately, over time, the link between the employer and education has been lost. This is a serious problem, because if education does not meet the requirements of production, it simply becomes inapplicable. Currently, we are working together trying to restore this link.
As a representative of the industry, I have repeatedly referred to the profession of "chef" in the secondary vocational education system. In most educational institutions, this profession is called "technician-technologist." As a result, the student receives this qualification, but is sent to work in the kitchen, because the market does not need that many technicians. In the kitchen, he or she starts learning to cook from scratch. It is not about considering any of the professions more important, it is just a matter of looking at the demand of the labour market and training the relevant specialists.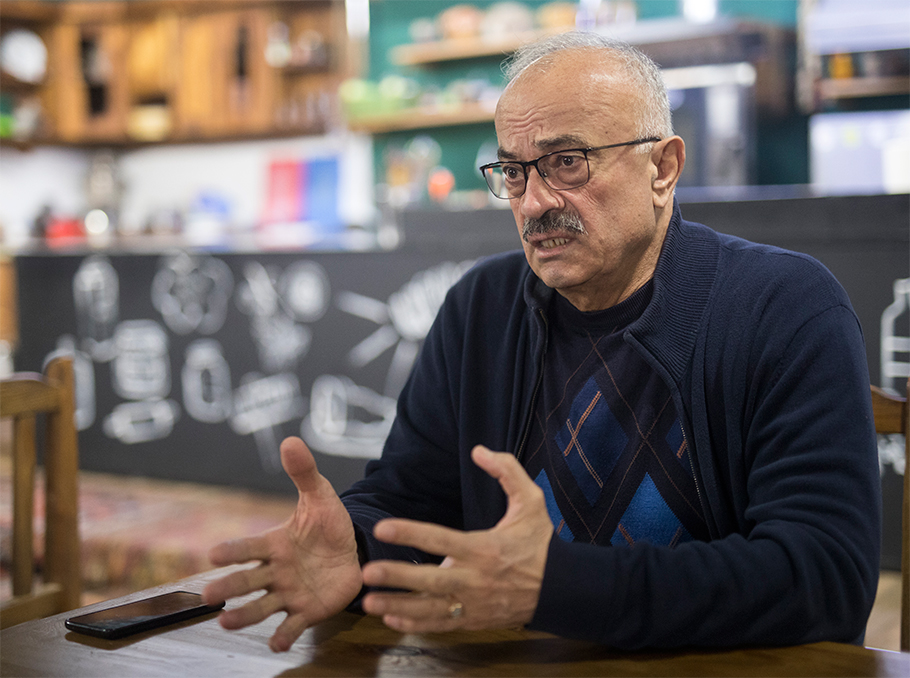 Another issue is the specialisation of the chef. There is no special program for training them, and often restaurants appoint a well-known specialist. This should not be the case, because the chef actually becomes the head of the kitchen, he or she must have management skills, some accounting knowledge, know languages and be familiar with many cuisines.
It is necessary to understand that the market changes very quickly and education must follow these changes, the educational program cannot be a dogma and not be revised for years.
Many talented students came to us during this period, especially from the provinces and foothill regions. This is not surprising, because the connection between cooking and nature is very strong, and these students are the closest to nature. The dual education model is a very good opportunity to train them to be the professionals that the labour market needs. Especially in cooking, theoretical knowledge is never enough. This is a profession in which all five senses work; you need to touch, feel the food, talk to your colleagues in the kitchen, and work together.
Stiff mechanisms need to be changed
Hovakim Saghatelyan, Co-founder and Executive Director of "Trinity" LLC, winemaker
Armenia has a serious problem of lack of qualified staff, especially in secondary vocational education. Few people have this or that narrow professional skill. Unfortunately, there is a big gap between education and the employer, and it is really hard for us to find qualified staff. This is the reason why after learning about this initiative, we started a partnership with Vayots Dzor Regional State College. As a result, students receiving education in winemaking and related fields spend the practical part of their studies at our winery.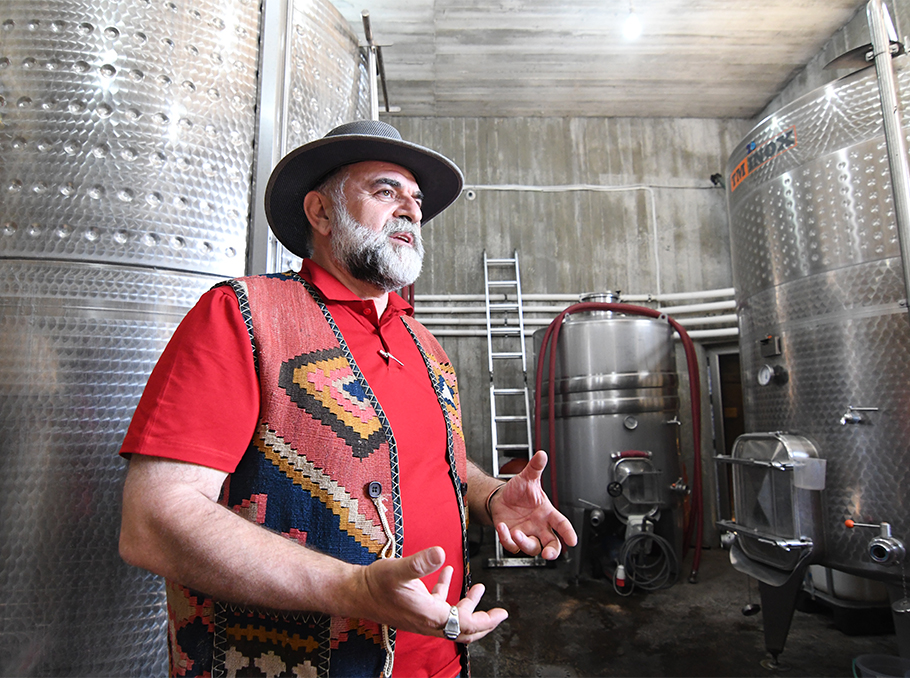 Winemaking is a seasonal job, and we usually accept students during harvest time. Of course, they are also introduced to work in the vineyard and grape growing, but the main phase is in the fall. During this period, they participate in the pre-harvest processing, engage in the most important processes.
We are very demanding to students, if we notice that they come to us just to hang out, we advise them to try something else. But there are young people who are really interested in winemaking. And if so, we are ready to share our knowledge, experience and support in every possible way.
For example, we helped a boy work with a special grape variety and make wine. The result was quite good, the wine was produced in a small batch, sold and received a lot of positive feedback. That was very encouraging for the young man, because he saw the results of his work. I know that many students who came to us with the dual education model are now working in the industry, so with the right approach, it is possible to get a good result.
Of course, the more private companies engage in this education system the better. It will also be good to make the training programs more flexible for them to meet the requirements of the market. The hardened mechanisms must be changed and if the private sector is ready to work with the state structure, the latter must also be open to changes. The education system should be flexible, listen to the individual, see the problems and try to fix them.
To fall in love with what you do
Armen Baghdasaryan, Founder and Executive Director of "Ovne" car maintenance company
We have been working with students who have chosen the dual education model for more than five years. Students of the Armenian National Polytechnic University and the college come to us for internships. I believe that the only way to educate a good specialist is to combine theoretical and practical training. Let me say more: technical subjects should also be taught at school so that the child can make something with his or her own hands and fall in love with this work.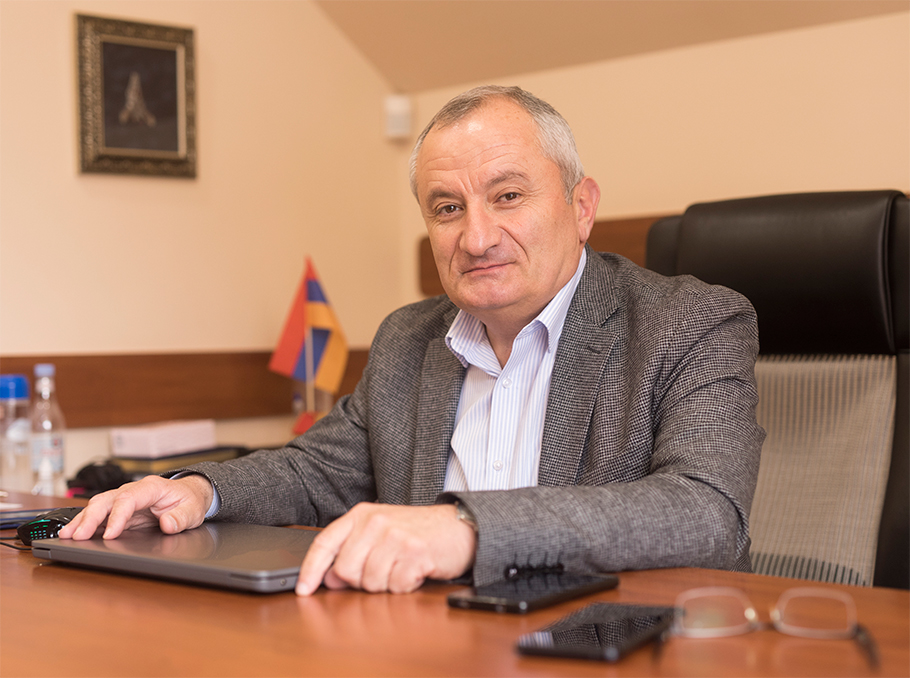 The field faces many challenges. It is difficult to find a qualified, young specialist. One of the solutions, in my opinion, is the creation of separate vocational educational institutions - technical academies. The other is to keep up with the times and market demands. Today, most of our secondary vocational educational institutions have poor building conditions, classrooms are not equipped with necessary equipment, posters of "ZIL-131" are on the walls.
In fact, we serve the engineering sector, which is now the driving force of the economy across Europe. This is a very serious field, and the stereotypes about a person working in the car maintenance must be changed. A child who has chosen this direction should not enter the classroom and be disappointed, should not go to a service point and hear profanity, see indiscipline and illiteracy. It will push him away, he will think, "Do I want that kind of future?" Parents often force their child to enter this field, explaining it with the child's failure to succeed in any other profession. People think there is no need of serious knowledge to become a good specialist in car maintenance. How can a person with a third grade education, who can hardly even read, fix a car manufactured in the 21st century?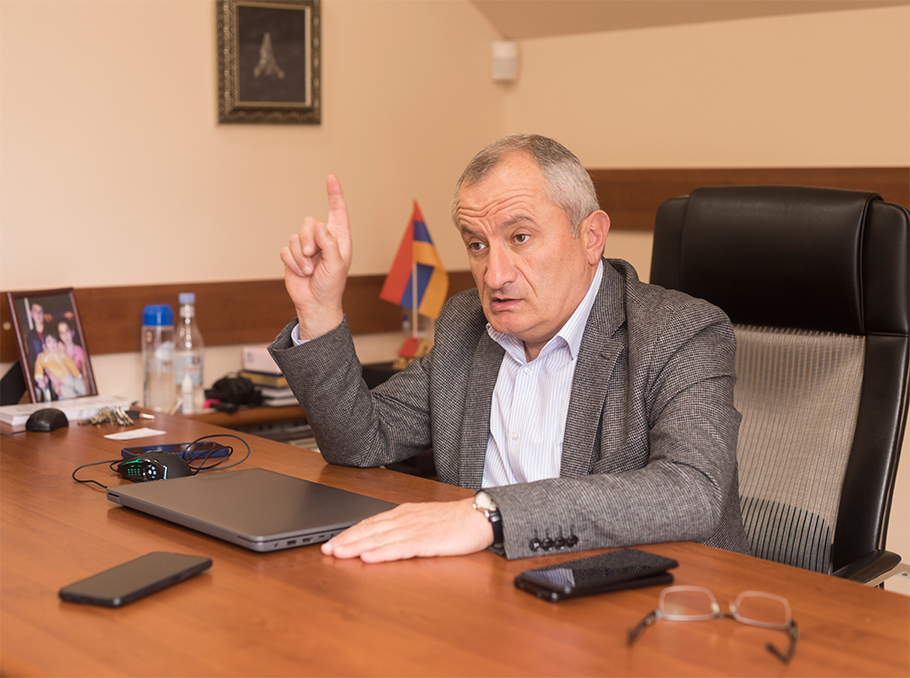 Of course, there are good students passionate about this work and in love with what they do. We have a student who comes to class every day from Ararat and then works for us. Finding such people and supporting them as much as possible makes work-based training very helpful. After all, no matter how much a doctor studies the theory of the surgical process, he/she will not become a surgeon. In our profession we are also surgeons but if a doctor is dealing with the life of one person at that moment, the mistake of a car maintenance specialist can cost lives of 6-7 people. Every day we hear about terrible car accidents and casualties, has anyone analyzed whether this is only a result of bad driving or also improper maintenance? Maybe a wrong part was installed in the car, maybe the brake system was filled with a wrong fluid.
Today, the average age of most lathe workers in Armenia is over 55, the same is about welders and other specialists. I think the dual education model is a good opportunity to heal and rejuvenate the sector. Our company works with this system with pleasure, and we are ready to accept students not only several times a week, but every day.
The implementation of the dual education model in the Republic of Armenia is supported by the "Private Sector Development and Technical Vocational Education and Training in the South Caucasus" (PSD TVET) and MAVETA programs.
*"Private Sector Development and Technical Vocational Education and Training in the South Caucasus" (PSD TVET) program is implemented by the Deutsche Gesellschaft für Internationale Zusammenarbeit (GIZ) GmbH on behalf of the Federal Ministry for Economic Cooperation and Development (BMZ).
MAVETA program started on December 3, 2021, with a preparatory phase that has been successfully summarized in August 2022. The 1st main phase of implementation started afterwards, which will last until August 2025 with total budget of CHF 8.3 million. MAVETA program works to anchor this dual education approach at the political and institutional level. Within the framework of the program, dual education has been introduced at Goris State Agricultural College, Sisian College of ANAU (Syunik), Stepanavan State Agricultural College (Lori), Berd State Multifunctional College (Tavush), Echmiadzin Craftsman State School (Armavir) and Yerevan College of ANAU.
The MAVETA project is funded by a broad coalition of international and local organizations led by the Swiss Agency for Development and Cooperation (SDC), including the Austrian Development Agency, the German Ministry for Economic Cooperation and Development (BMZ), the Government of Armenia, the Swiss Church Aid (HEKS/EPER) NGO, Izmirlian Foundation, the Strategic Development Agency (SDA) NGO and Vanand Agro CJSC.
The project's implementing partners are the GIZ and HEKS/EPER with the involvement of SDA and the School of Agricultural, Forest and Food Sciences at the Bern University of Applied Sciences (HAFL).
Yana Shakhramanyan
Photos by Emin Aristakesyan