On September 4, the new Head of the European Union Delegation to Armenia, Ambassador Extraordinary and Plenipotentiary Vassilis Maragos handed over his credentials to Armenian President Vahagn Khachaturyan.
Mediamax presents a few facts about Vassilis Maragos.
Experienced diplomat
Vassilis Maragos was born in Athens in 1963. He studied law and political science and holds a PhD in Political Science from the University of Athens and a MA in International Politics from the Université Libre de Bruxelles.
Vassilis Maragos served in the EU Delegations in Sofia and Skopje between 1996 and 2005. Since 2005 he held various posts related to enlargement policy and regional cooperation in South-East Europe.
Vassilis Maragos was Head of Unit for Armenia, Azerbaijan, Belarus and Eastern Partnership in the European Commission's Directorate-General for Neighbourhood Policy and Enlargement Negotiations.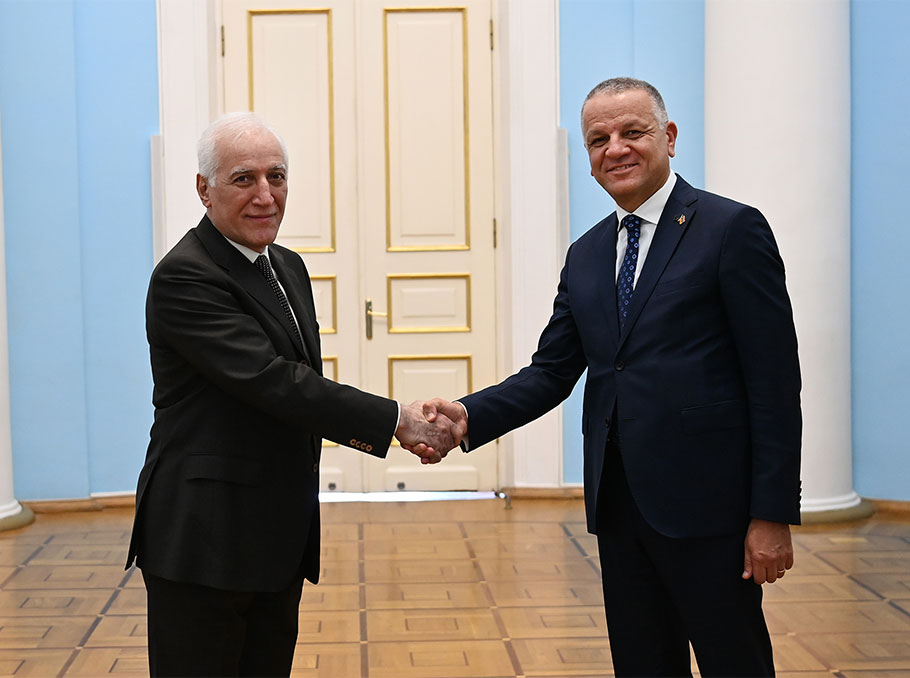 Vassilis Maragos and Vahagn Khachaturyan
Photo: Armenian President's press office
Before his appointment as head of the EU Delegation to Armenia, he was the head of the Unit for Bosnia and Herzegovina, Kosovo in the Directorate-General for Neighborhood and Enlargement Negotiations of the European Commission.
Maragos and Armenia
As the head of the Unit for Armenia, Azerbaijan, Belarus and Eastern Partnership in the European Commission's Directorate-General for Neighbourhood Policy and Enlargement Negotiations, Vassilis Maragos often visited Armenia.
On January 30, 2018, during the meeting with the Armenia's Finance Minister Vardan Aramyan in Yerevan, Vassilis Maragos attached importance to maintaining and further deepening of active dialogue between the parties.
"We are ready to support Armenia both in terms of promoting the private sector and general investments. We need to assess the current situation and set priorities, adopting a realistic and transparent way of working," he said.
The next time Maragos came to Armenia in June 2018, after the change of power.
In January 2019, during the meeting with the Deputy Minister of Justice Vigen Kocharyan in Yerevan, Vassilis Maragos noted that the reforms carried out in the judicial sector should not be cosmetic, but be of profound nature.
In July of the same year, Vassilis Maragos discussed judicial reforms with Armenia's Justice Minister Rustam Badasyan.
In October 2019, Vassilis Maragos was in Yerevan again. At the meeting with the members of the Armenian parliament's Standing Committee on European Integration, he highlighted the implementation of certain programs in the fields of education, energy, small and medium-sized enterprises, agriculture, civil society, e-government, and justice.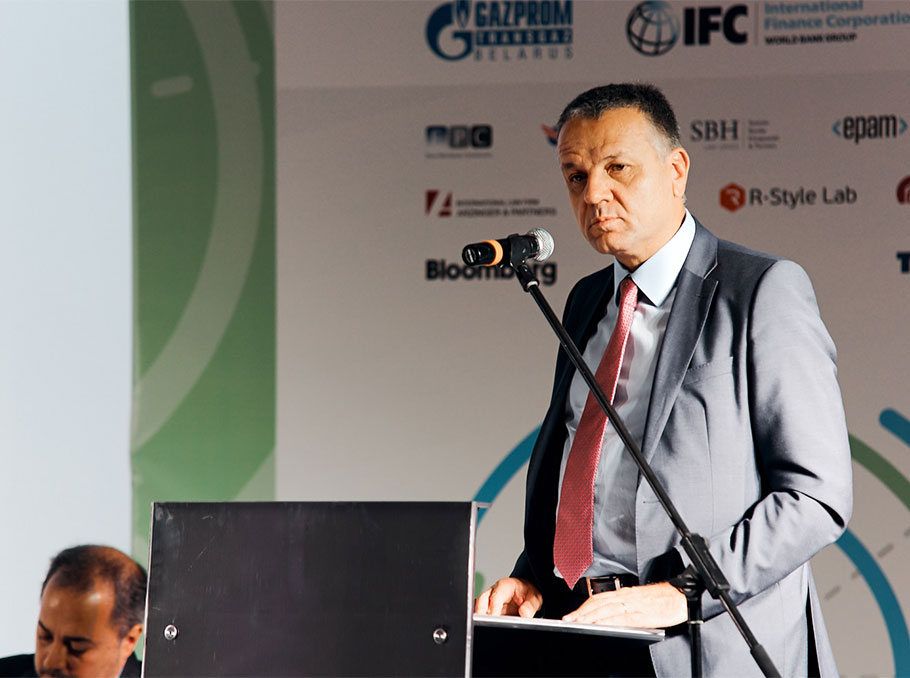 Vassilis Maragos
In January 2020, Vassilis Maragos discussed with Yerevan Mayor Hayk Marutyan the plan to provide "green" transport to Armenia's capital.
Plato, Rilke and Kafka
In 2007, Vassilis Maragos participated in an questionnaire of the Balkan Identities project and said that his identity was shaped by Plato, Aristotle, Socrates, pre-Socratic philosophy, Ancient Testament. Among his favorite poets he mentioned T.S. Eliot and Mainer Maria Rilke as well as mentioned the works of Kundera and Kafka.
Perception of Identity
Vassilis Maragos said that he does not see his identity as exclusive and excluding him from other communities. "Therefore I hate nationalism in the sense of defining the person on the basis of his ethnic or other belonging. I see my identity and its various elements as bridges to other people with who I have one or more points in common," he said.
Vassilis Maragos also noted that it is necessary to distinguish between the given and the acquired identity - the latter is conscious and is linked with choices made in the course of adult life mainly. "The European identity is something I acquired over the years," he noted.
Ara Tadevosyan