Gasia Atashian discovered the beauty of mathematics in the 10th grade, while encoding with matrices: the task was to encode letters that a third party could not read.
"It was not a mandatory task in the course, but it fascinated me. My math teacher recommended Dan Brown's novel "Digital Fortress". I read it and decided that I must build a career in mathematics and study cryptography. Not only I was interested in mathematics as a science, but also in its applications," said Gasia.
A journey halted, a journey resumed
After graduating from school in Syria, Gasia got admitted into the university. She attended the courses for just two weeks.
"It was late November of 2013. The war forced my family to decide that we had to leave Syria and move to Armenia. I wanted to continue my studies, but it was very hard at first, because I knew nothing about the new place. I was also scared that I would lose the opportunity of education. I worked so long to get admitted into the university and suddenly, I had to pass entrance exams again," told Gasia.
In Armenia, her priority was to study at the American University, but Gasia didn't want to interrupt her studies for a year and then pass entrance exams.
"I looked for other universities and found out about the Polytechnic University. It was December. I was told I would have to pass the semester exams, although I didn't attend classes. I had one week to prepare and I passed the exams with high marks thanks to the math knowledge I obtained at school. Studying for one week and passing exams with such ease wasn't a challenge for me, so I continued looking for ways to acquire education of a higher level," she explained.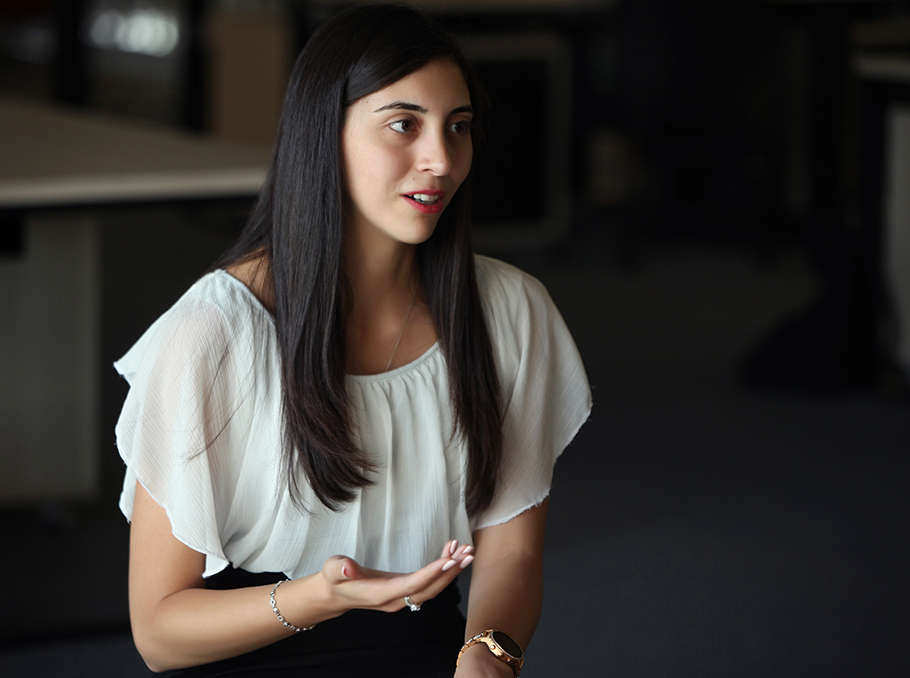 Gasia Atashian
Photo: Mediamax
Studying for entrance exams in the American University was difficult. She did pass the exams and studied computer science in the American University of Armenia.
"I attended university courses just for two weeks in Syria. Everything was in Arabic, and at the American University of Armenia, the material is predominantly in English, which is a more international language. At the American University, you have to work hard for good grades, the level of education is really high. I think it gave me basic knowledge of mathematics, which allowed me to study any other field deeper," said Gasia.
While still in the second course of the university, she realized she liked data science better than other fields, because math is really fundamental in it. That is how her passion moved from cryptography to data science.
"You can use data science in any area and give benefit to the whole world. Data science can give results that affect global decisions, which is why I like it very much," she noted.
A place in the IT sun
According to Gasia, Armenia is a great place to develop data science and the local IT sector is growing very quickly. "Data science has been in the spotlight in recent years. Various companies opening in Armenia bring their work and education culture here," she added.
Currently, Gasia is working on several ideas. Back in the university she co-founded TaxiBus startup with friends, which was designed to help students with traffic issues. The online program unites people and enables them to share traffic and find the most optimal way to get to the university.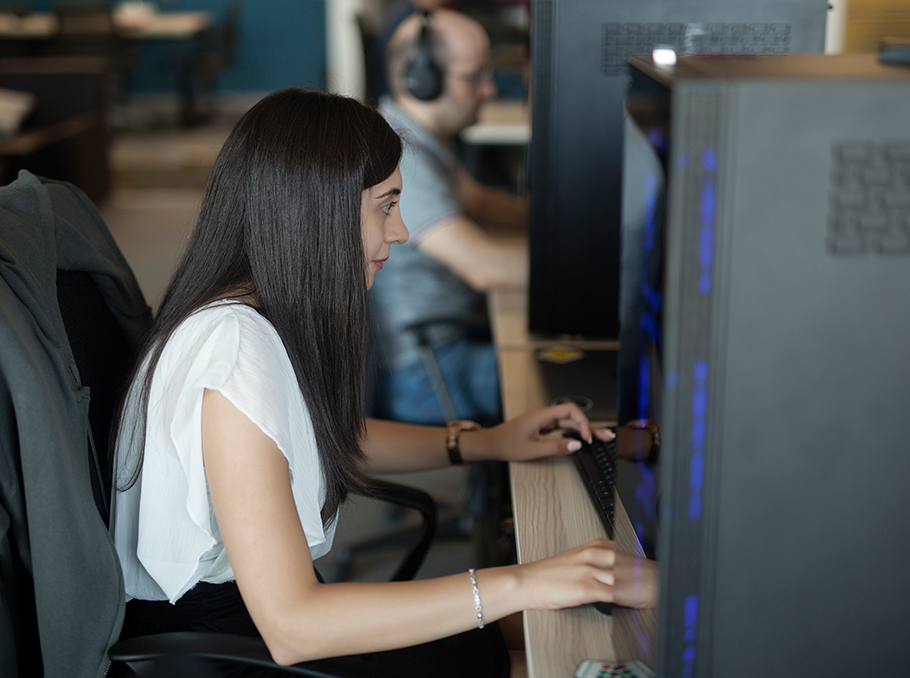 Gasia Atashian
Photo: Mediamax
After that Gasia participated in hackathons, where other startups were born. "With DataThon we tried to map the distribution of garbage bins in Armenia. We used mathematical calculations and GPS to find out in which parts of the city garbage bins were overloaded (if the number of bins is higher in some parts, it means the distribution is incorrect) and define solutions to the problem," she explained.
Another idea built on math and data science was designed for fire control. The solution helped understand in which direction the fire was going to spread.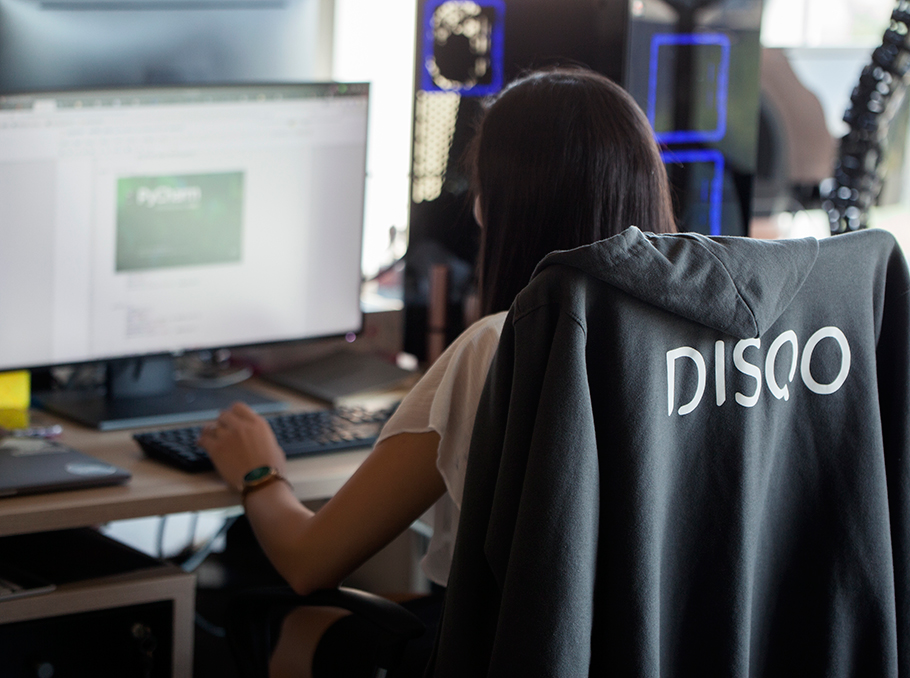 Gasia Atashian
Photo: Mediamax
Now she works at DISQO as data scientist. Gasia deals with data analysis and forecast and suggests concrete solutions for the firm.
The universal language
Data science is the field where Gasia imagines her professional future.
"Problems in data science don't have ready-to-use solutions. Tackling these challenges is exciting – it develops your creative thinking. You choose to find the solution and which direction to take. The directions are plenty, so nothing has just one way of doing," said Gasia.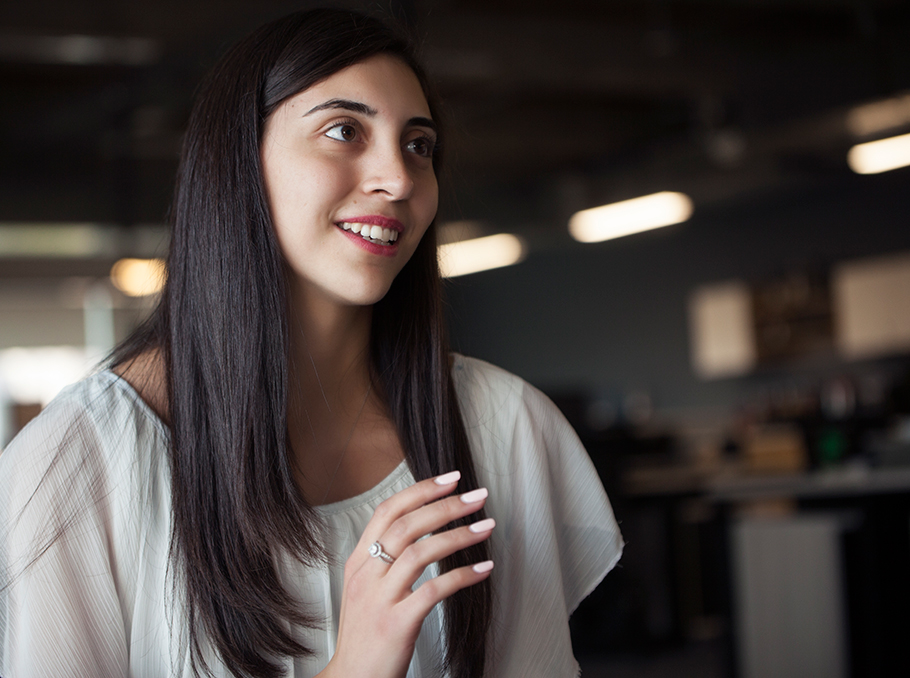 Gasia Atashian
Photo: Mediamax
According to her, there is tendency for advancement of data science in Armenia. She believes that investing in education is the most important point, because everything begins with mathematics. If people have good knowledge of mathematics since school, they can work with machine learning and data science. In this regard, she highlights the factor of teachers. "They should encourage students interested in math and help them understand the science," she noted.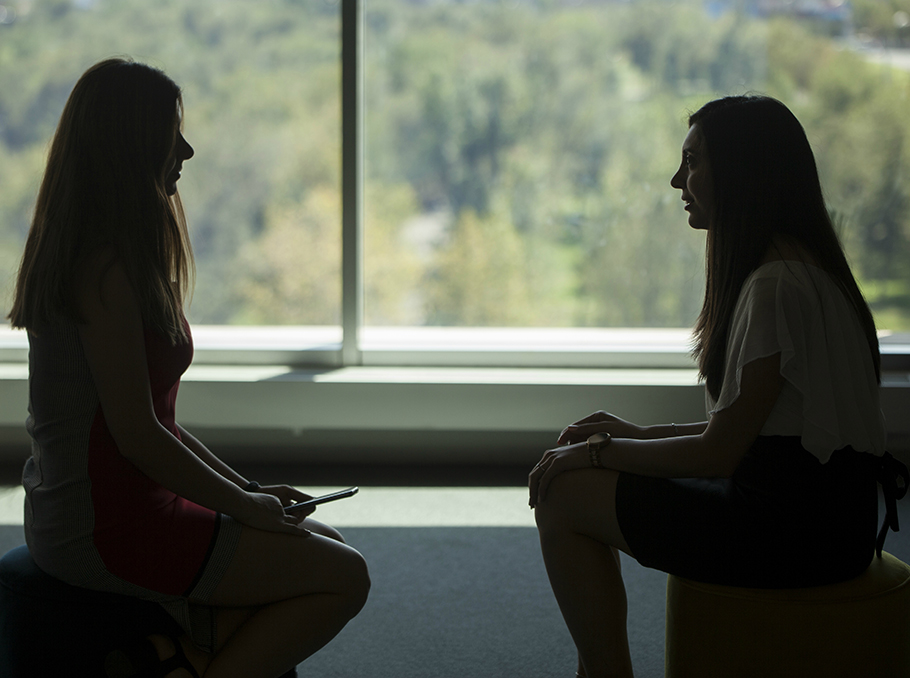 Marie Taryan talks to Gasia Atashian
Photo: Mediamax
"Mathematics is a universal language and the love for it unites people, breaks the barriers. I studied in Arabic in Syria, Armenian and English in Armenia, but mathematics was always the same. We have to learn this universal language and take an important place on the globe. Mathematics is the mentality we need in any area of life. It enables us to be flexible," concluded Gasia Atashian.
FAST Foundation is the general partner of the project
Marie Taryan
Photos: Emin Aristakesyan