Mathematics is the driving force of love, justice, and progress. Mediamax and VOLO launch a joint project, MathArt. It will tell about the talents developing Mathematics in Armenia, and their work.

Mathematics is of key value in the modern world and we hope that MathArt will help attract Armenian youngsters into that particular science.

One of the things Karen Keryan enjoyed most when he was a kid was solving complicated math problems. It has become a guiding line in his life since then and opened an entirely new world for him- the world of mathematics.

He has a degree in mathematics and physics and believes that math is one of the driving forces of life. "Everything is being modeled and eventually turns into a math problem. Mathematics is the beginning and the end of everything," he says.

Karen has always loved math and used to take part in Olympiads at school, and he is the only one in his family to become a mathematician.

"When I was finishing school and it was time to decide which direction I was going in, I was pondering between economics and math but after just a two-minute talk with my sister I chose the latter and applied to the faculty of Mathematics and was admitted after an interview. I have been at the faculty ever since 2001."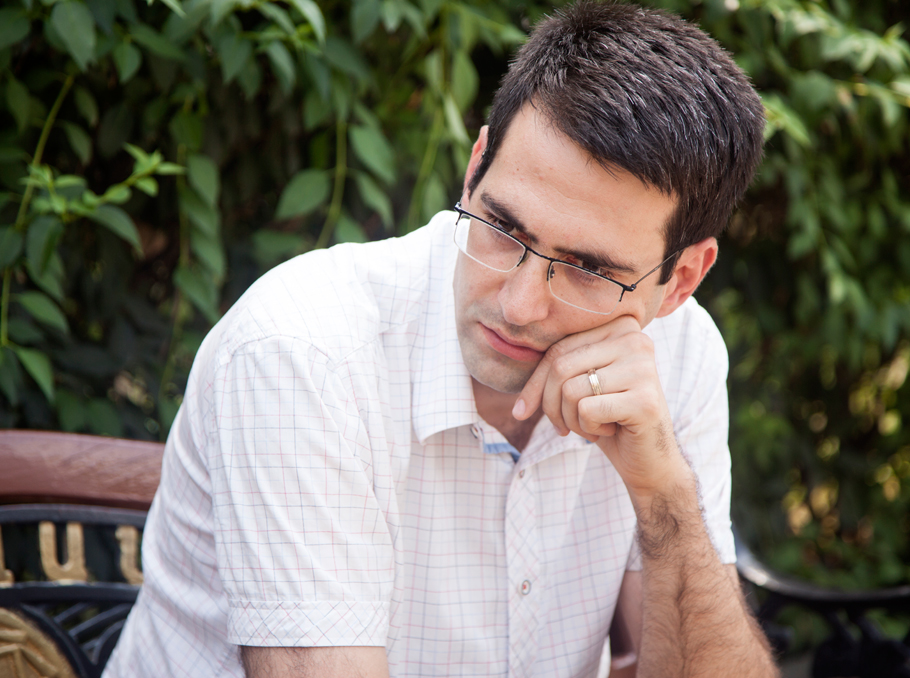 Karen Keryan

Photo: Mediamax


His core interest is orthogonal series (Franklin general periodic system) but he doesn't miss a chance to enjoy all the beauty and other directions of this science.

"I am glad to have chosen math as a profession and if one day I see that my children are interested in it as well I will happily encourage their aspirations. If a person has a desire to be engaged in mathematics he should by all means do it and then he will be happy with his life."

The formula of loving math

Today Karen Keryan is teaching at the Yerevan State University and the American University of Armenia. He has been leading Armenia's team at student international Olympiads since 2013.

Karen Keryan has his own formula as to how make mathematics more attractive: "Our students have had quite impressive achievements in recent years. It is the result of hard work, concentration, drive and accurate guidance. To teach with love - this is one of the keys of inflaming passion for math in students. Love brings love; disgust brings disgust, and if you do something with love, everybody can see it and vice versa. On an emotional level love can force children towards mathematics. It is two different things working with pupils and students. I myself work with students. As for pupils, they should be encouraged with various math games which will make mathematics easier and more accessible for them. Students can enjoy abstract math but the pupils can't. A simple trick used to explain a certain math problem can make the whole learning process more interesting and captivating."

Mathematics - a universal science

As Karen Keryan says, there are a lot of promising students in Armenia today and one day hopefully they might become devoted scientists. "It's not a given that the students who have done well at the Olympiad will necessarily become scientists, but the odds are high. The Olympiad is like a sprint whereas the science is like a marathon. They might seem alike: both are a race but in two different categories."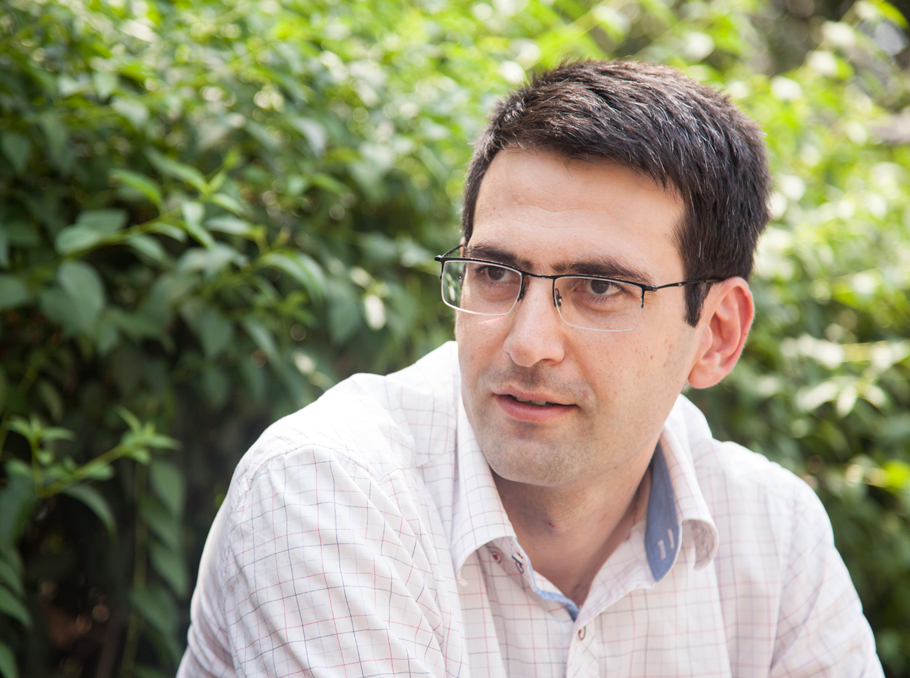 Karen Keryan

Photo: Mediamax


Karen's advice to his future students is to continue their education at the Faculty of Mathematics where they will receive fundamental knowledge, after which they will be able to succeed in other fields as well.

"It is of course very important to understand where you are heading at the right moment, and mathematics gives that opportunity: you can move in whichever direction you want to at any time. Today mathematics provides various opportunities to explore - different kinds of programs, workshops, etc. Even the internet offers these opportunities. There are many forums where you can solve interesting problems or ask for solutions. Nowadays technologies also help make mathematics easy for a huge number of people and find supporters," Karen says.

According to him, mathematics is a universal science, and if a person can succeed in math he can succeed everywhere. There have been numerous cases proving this viewpoint. For example after receiving a fundamental mathematical education people have changed their field of interest and have been quite successful. This is the greatest gift math presents: a good way of thinking which can be put into action when needed.

As for the future, Karen believes that Armenians are very gifted in terms of mathematics, and very good scientists may be born someday.

"Of course, we have a lot of serious problems today, such as finances, attracting professionals, keeping our scientists in the country. This is a common problem for all the fields in general. In order not to detach itself from the mathematical world, Armenia needs substantial resources, both human and financial, for developing the existing potential."

Reasons to study math

When speaking about the attractiveness of math, Karen says it develops the logic, which is a necessity in everyday life.

"If you are trying to find or build the shortest way, you will definitely need math knowledge. It is all around us, you just need to be willing to find it."

Between associations and life

Just like other mathematicians, Karen Keryan likes to find associations between various aspects of life or simply math theorems.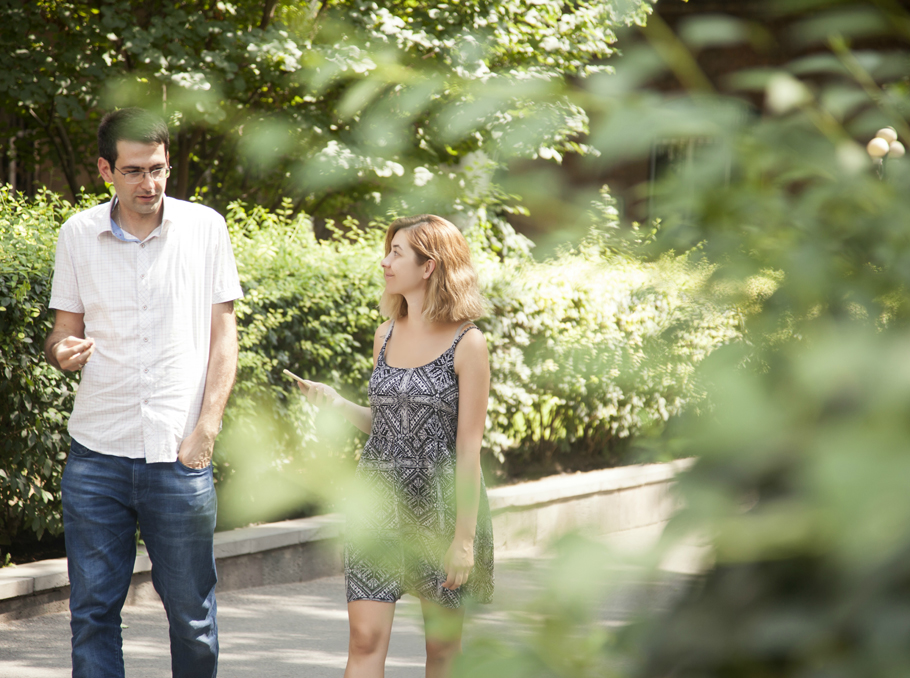 Marie Taryan talks to Karen Keryan

Photo: Mediamax


"It's amusing to see how different types of objects behave the same way. Mathematics helps draw such associations. There are always visible and nice associations between math and life. Descriptive words always help make the end result more visible, tangible and understandable. So no matter how abstract math is, if it's possible to describe the result with any specific words, they will only make the outcome more valuable. There are of course some results in the world of mathematics that don't need any descriptions at all."

Karen Keryan has his own sources of encouragement in math. For example, in teaching the source of encouragement for him is the spark in his students' eyes when he explains something and they understand. And in science it is the end result; it keeps him going. "You can't predict the outcome, you have to understand it yourself, and the process of understanding is captivating, interesting and full of surprises. You may come close to achieving results and simply fail or just be lucky and finally succeed another time. It's enthralling and I simply love it. And it is the end result that keeps me motivated and dedicated to the job I am doing."

Marie Taryan
Photos by Emin Aristakesyan
VOLO is the general partner of the project