From December 4 to 11б 2022 the Tbilisi International Film Festival was held in Georgia. One of the main events of the festival was the screening of two new films by Ulrich Seidl, Rimini and Sparta. Seidl - one of the main Austrian directors today, the creator of a unique creative method that allows him to shoot feature films as documentaries. We publish an exclusive interview with a true provocateur and living classic of European cinema, about new films, cinema classics and sources of inspiration.
You've brought two new films to the festival at once, Rimini and Sparta, which are combined to form the dilogy or diptych. You said that in the case of the Paradise trilogy you conceived it as a whole and only then did it turn into three separate parts, so it's probably a habit by now for you to make at once a series of films. Was it the same in the case of the new pictures? What is the connection between them, and why did you decide to do two films on that material at once?
There will be a rather long answer to your question here about how similar what happened with the Rimini and Sparta project is to the Paradise trilogy, the fact that they were conceived as one project. But for me, it was not my intention to repeat what had already been done. I was determined to tell the story of Ricky Bravo and Ewald in Romania and their bond with their father in Austria in one film. The stories of the two brothers were to be told in parallel, but nevertheless there was no intention of making two films out of it. This explains well my approach to work, that I keep sticking to what results, what process and what conclusions are to be drawn. Even after I've written and filmed everything, if I realize after a while that in order to keep those conclusions I need to make two films, then I have the freedom and, you could say, the privilege to do that too. I may not put up with the fact that I can't afford to do that. And that is indeed a privilege.
How long did it take you to work on the dilogy and editing? Were the films shot in parallel? It's very interesting that there are the same episodes in both of them. Was the editing hard?
It was planned that both stories would be filmed in parallel. That we shoot the film in Rimini and then in Romania, but not all the way through, and then go back to Rimini again. And that was actually a great opportunity, because we could see what was coming out. We could see the result and be able to reflect and react to it. Initially we edited one film, as we had planned. It was a long film, there was a Ricky Bravo story and a story from Romania, and it was all together over three hours. And after thinking about whether it was the best result in terms of art you could get, I wasn't sure enough and so I decided to split it into two films. But this complete version of the film also exists and will be available soon. Not necessarily as a film to be shown in the cinema, but at a festival, for example.
How long is it?
3 hours and 50 minutes.
Such an epic movie.
But I think the film is finished when it is finished in terms of meaning, as long as it keeps the audience's attention and suspense. So for me there is no right length, because for me the length is wrong if it doesn't match what the film is about.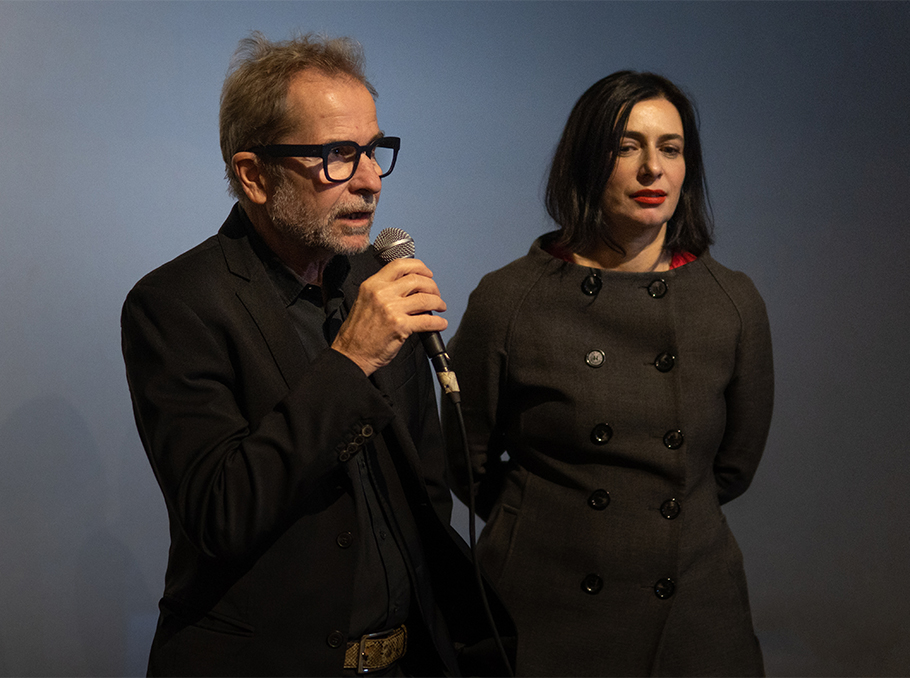 In Rimini and Sparta it's easy to identify them. It's two brothers Bravo, the singer Ricky, let's call him ex-pop star and the children's judo coach Ewald. It seems that they are the exact opposite of each other. How did these characters come to be?
When I write a script, I never have a complete idea in my head right off the bat, I don't know what the characters I'm describing will be like. For me, scriptwriting is just that process where you compare ideas from the present and the past and see how they can develop into something together. So, for example, the idea for Ricky Bravo was born 15 years ago, when I was in Ukraine filming Import-Export. Then I discovered that the actor Michael Thomas, who played there, was very talented, that he is a great singer. And I had already then developed this character, an attractive man who likes women with money. And that character was like something out of that film that I could never make. It was many years later that I wrote Ewald's line, an idea based on a real story that had been played out in Romania. After which I asked myself if I could make him the brother of Ricky Bravo. And so the story developed, then the father came along and so on. You could say that the story grew out of the intertwining of these different ideas from the past and the present.
Also I want to ask Is it important and significant that both characters are abroad, that they are foreigners in the foreign countries? Because Ricky is in Italy and Ewald is in Romania and both have problems with the local language and the locals.
This was done completely deliberately: the older brother lives in Rimini, Italy, and the younger one lives in Romania. Both sons have left home, and it is significant that both have left their country and homeland. It speaks volumes about their family, when two children leave for strange lands. And of course, it speaks volumes about their characters too.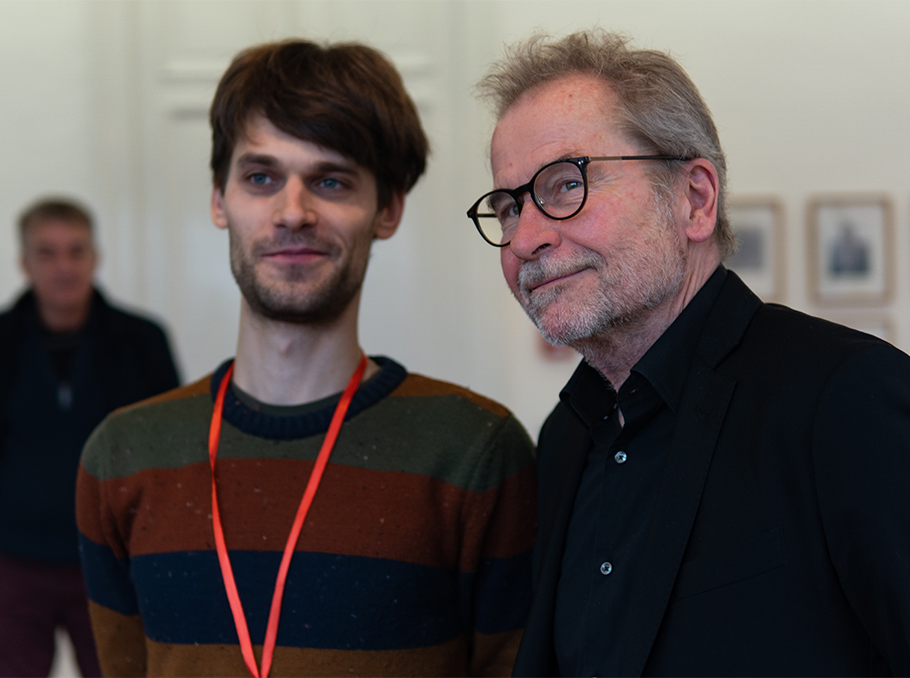 You've admitted that Pasolini is one of your most influential directors. You know, it's his centenary this year and the festival even has a special programme of screenings of his films. Can you name any living directors whose work you follow, who have influenced and inspired you? Maybe some recent films?
You know, I'm old now, and everyone whose films I admired and looked up to when I first started making сinema, they're all dead now. Pasolini is just one of the ones I named at the time, but there are others, of course. Bunuel, Cassavetes, Jean Eustache. You could say that there is always someone else's influence when you start making your own films. I might even say that certain films or elements of Lars Von Trier's films also touched me, influenced me. I could mention, for example, Mike Leigh. I also find Bruno Dumont's work very interesting. But that's not to say that they're role models for me, but there's always something that influences you more than anything else.
Ivan Tsurkan talked to Ulrich Seidl
Photos by Ivan Komankin