Former French Foreign Minister, co-founder of Médecins Sans Frontières and member of the Aurora Prize Selection Committee Bernard Kouchner visited Armenia and Artsakh in late February, 2021. He talked to Mediamax after arriving to Yerevan from Stepanakert.
Mr. Kouchner, you have visited Artsakh and now you are in Yerevan, sitting with me in the city center, close to the window, where we are hearing the sound of the oppoztion rally. How does it feel to be here right now?
This is a particular time because of the war and because of a misunderstanding between Nagorno-Karabakh and Armenia.
The main reason for the war was Azerbaijan, Turkey, and some militias from Syria. I know all this and I am strongly against the way they did it, the way they killed the people. However, right now we are in the post-war reality and during our visit to Stepanakert, we discovered young and old people who were really isolated and lonely. For them, it was impossible to draw the lines for the future.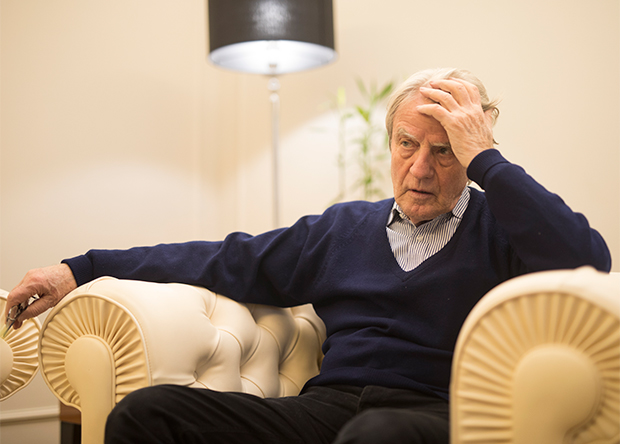 Bernard Kouchner
Photo: Mediamax
We met many people. We have visited rehabilitation centers and the hospital; we talked with doctors and people, who still feel the war. My first wish is to push people from Armenia - Armenian nation and people from Nagorno Karabakh - to exchange much more, to know each other much more. This is what I feel, what we were feeling in the delegation.
In the mid-2000s, you were heading the UN interim administration in Kosovo. Do you see any similarities between Kosovo and Artsakh? What are the main differences?
People are the same and the problem more or less is the same, but not completely the same. There was no intervention of the Russian troops, partly yes, in a way. But this is the Caucasus.
What was close to being the same?
It was impossible, unbelievable for us, to help Kosovo people access independence, but in fact, we did.
It's always impossible to be sure about the consequences of intervention or peacekeepers. This is always difficult. It will come along with a large dialogue taking years and years.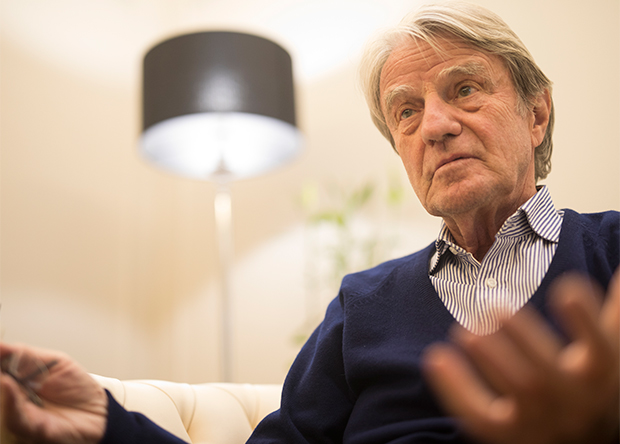 Bernard Kouchner
Photo: Mediamax
That is not to say that we are considering all these nations at the same level, certainly not, but the dialogue is a dialogue. You have to listen to your partners and to your enemies. That is not to say that you have to forget the consequences of massacres. It is impossible to forgive Genocide, but if you want peace, you have to talk with your enemy.
You were dealing with this conflict in 2007-2010 as the Foreign Minister of France – one of the three Co-Chairs of the OSCE Minsk Group. You have visited Artsakh after the devastating war – what were your feelings as a former mediator?
I'm not speaking on behalf of the French President or the French government, it is not up to me to answer, but I think that if there is a real offer and some possibility of setting up a dialogue, France and the European Union would be certainly in agreement with that to get some additional forces.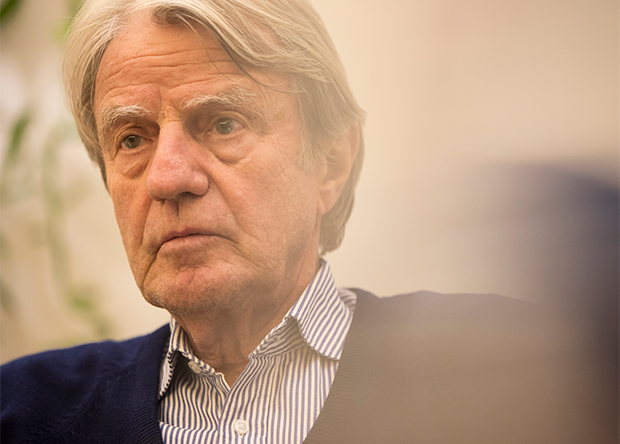 Bernard Kouchner
Photo: Mediamax
In 2007, when you were the French FM, together with Russian FM Sergey Lavrov and U.S. Deputy Secretary of State Nicholas Burns, you presented to Armenian and Azerbaijani FMs "just and balanced" proposals for the NK conflict settlement. Do you think there was a chance to convince the sides to accept them?
Yes, I think so. But there is no demand for that, there is no possibility for the time being.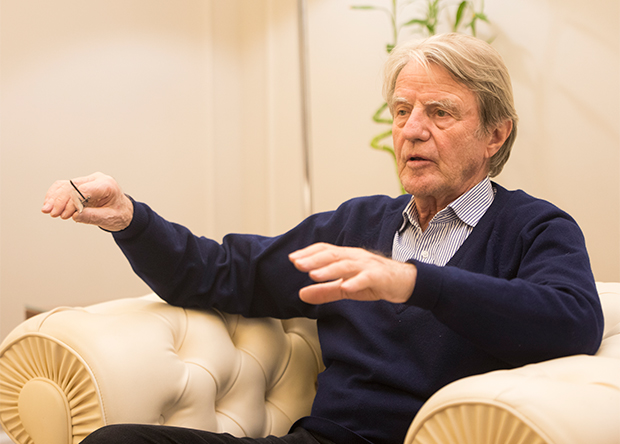 Bernard Kouchner
Photo: Mediamax
We should work as a first step in order to change the atmosphere and the feeling of the people and sort of necessity to go around. It takes time. But don't forget that it is also a very difficult situation here in Yerevan and this is part of the problem. You have to solve your problem first. The first dialogue is between your opposition and the majority here. So start from that.
Lusin Mkrtchyan talked to Bernard Kouchner
Photos: Emin Aristakesyan