William A. Schabas is Professor of International Law at Middlesex University in London and the President of the International Association of Genocide Scholars. He has appeared as counsel before several international and national courts and tribunals including the International Court of Justice, the International Criminal Court, the Grand Chamber of the European Court of Human Rights and the Supreme Court of Canada.
Within the framework of the International Symposium on Transitional Justice held in Yerevan recently, Mediamax had an opportunity to talk to William Schabas.
You said in one of your interviews that every time you come to Armenia with different feelings. What do you feel this time?
I feel positive about Armenia. When I came here in the past, it was always about discussing events one hundred years ago and mainly the Armenian genocide. And there was always a feeling that the country was not in great shape and the political regime was not very good. Now it is quite different.
When and how are the rights of citizens and the politicians violated in the course of political transitions? What is your life experience?
When we talk about dealing with former regimes, we need to take into consideration the fact that they also have rights that have to be respected, so the transition should take place in a manner that is respectful of fundamental rights.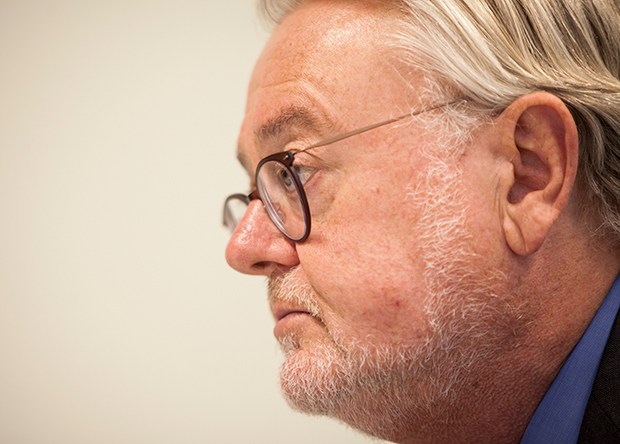 William Schabas
Photo: Mediamax
It is essential to avoid a new culture, when the country is based on violations of human rights. You have to slow down the process in a way that it delivers justice. The people who are guilty have the right of fair trial if they are going to be punished.
What do you think, when will Armenia become a part of transitional justice?
What I know is the fact that there will be a long process. It will take many years to address all of the issues. There are a number of measures that can be adopted within the frames of transitional justice. Therefore, transitional justice is a range of different types of initiatives. You need to pick the ones that are appropriate for your country and leave the ones that aren't.
How can we explain why transitional justice is important to ordinary people?
Transitional justice is about dealing with the wrongs committed in the past in a constructive way that helps change society by improving it. It's about keeping an eye on the future and the past at the same time. In this case you need to deal with a culture of corruption that everybody wants to change.
William Schabas
Photo: Mediamax
Corruption thrives in a culture where everybody thinks they can do a little bit themselves - whether by not paying taxes or doing little. That culture needs to change across the country. It needs to become part of the culture, according to which not paying your taxes is antisocial and punishing genuine outlaws is much easier.
Is there any country that Armenia can observe as an example?
There are many examples. You can take lessons from the region; various countries, including countries of Central and Eastern Europe, have experimented with different aspects of transitional justice. There are experiences in the Middle East as well, though those are not so good actually. There are some positive changes in Tunisia and some useful lessons to learn from Africa and South America. The country can learn certain lessons, but it has to develop its own path. If you succeed, maybe people will talk about the Armenian model in the future and follow you as a good example.
Lusin Mkrtchyan talked to William Schabas
Photos: Emin Aristakesyan