Today we live in a society, which can not imagine life without expressing views on social media. Probably it does have certain advantages. Nevertheless, many participants of active discussions have already forgotten or do not even know about the developments, which unfolded in Armenia 5, 10 or 15 years ago.

To fill the gap Mediamax presents 5/10/15 project, which introduce developments in Armenia 5,10 and 15 years ago.

• 15 YEARS AGO: 29 JANUARY-4 FEBRUARY, 2003

Schwimmer vs. Kocharyan

On January 31, CoE Secretary General Walter Schwimmer voiced his regret at the remark about "ethnic incompatibility between Armenians and Azeris" by President of Armenia Robert Kocharyan.

Walter Schwimmer noted that "recalling dark pages of European history will never be a good electoral strategy".

"Europe, to which Armenia and Azerbaijan belong, begins with the acceptance of European diversity - be it ethnic, cultural, religious or linguistic," stated CoE Secretary General.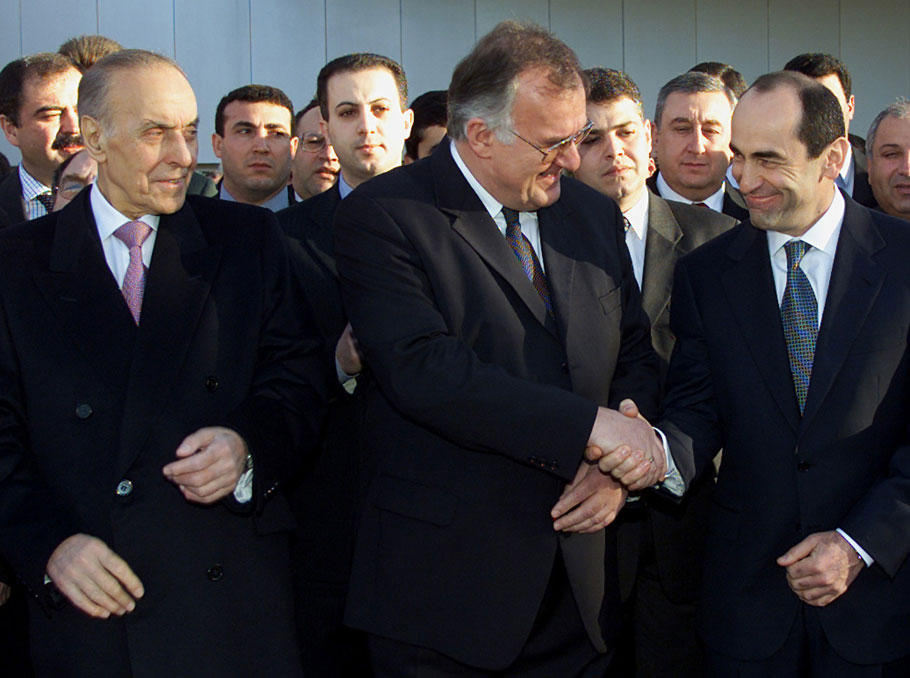 Heydar Aliyev, Walter Schwimmer and Robert Kocharyan (January, 2001)

Photo: REUTERS


Kocharyan's remark that Schwimmer criticized was made on January 16 in Moscow. While delivering a speech at the Diplomatic Academy of Russian Foreign Ministry, the Armenian President said:

"The Armenian pogroms in Sumgait and Baku and the attempts at mass military deportation of Armenians from Karabakh in 1991-92 indicate the impossibility for Armenians to live in Azerbaijan in general. We are talking about some sort of ethnic incompatibility. It is not pleasant to talk about this, but it's a fact. Something like that has already been seen in the Balkans. This motivated out statement that Armenia is responsible for the security of the people of Nagorno-Karabakh. The nation that has survived genocide cannot let it happen again. That is our reality."

Babukhanyan stabbed

On February 4, Hayk Babukhanyan, chairman of the campaign office of presidential candidate Aram Karapetyan, received a knife wound during the meeting with voters in Artashat marz.

Karapetyan's office issued a statement noting that "the authorities of the country have already resorted to open terror".

Armenian President Robert Kocharyan also issued a statement concerning the incident in Artashat, in which he condemned use of violence in the process of elections.

"Such an incident does no credit to us and we will never allow anybody cast doubts on our nation's determination to build a civilized, democratic and tolerant society," Robert Kocharyan stated.

• 10 YEARS AGO: 29 JANUARY-4 FEBRUARY, 2008

Preparations for NATO exercise

On January 29, the initial planning conference of the Cooperative Longbow/Lancer 08 exercise, due to take place in the fall of 2008 in Armenia within the framework of the NATO "Partnership for Peace" program, kicked off in Yerevan.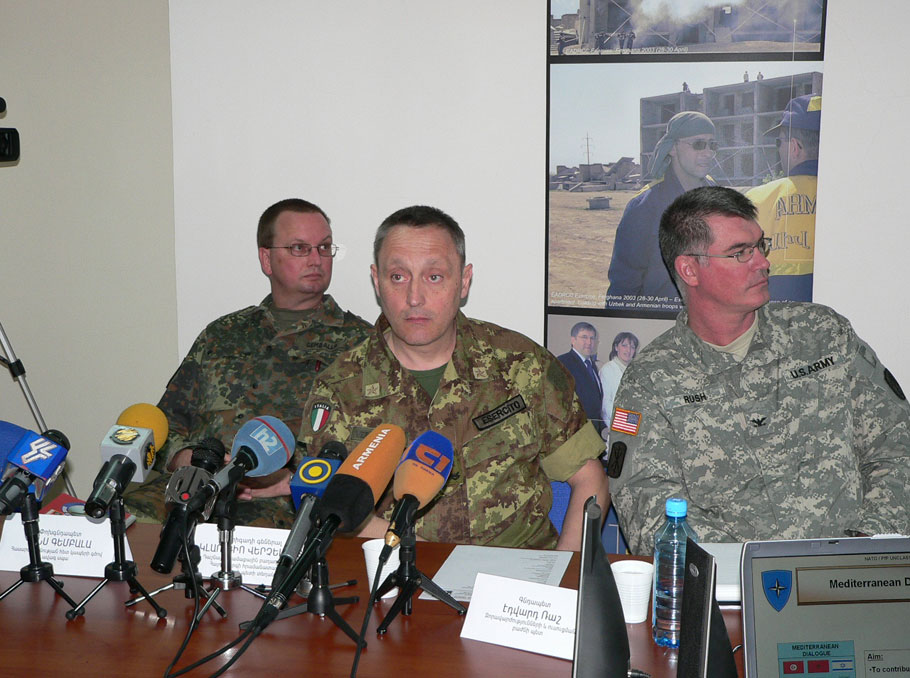 Planning conference participants

Photo: Mediamax


Speaking at the opening of the conference, the Chief of General Staff of the Armenian Armed Forces, Colonel-General Seyran Ohanyan noted that "the upcoming exercise in September is going to be the largest ever held by NATO in the South Caucasus".

Seyran Ohanyan stated that Armenia highly appreciated the role of NATO as a cornerstone of providing security in Europe and the alliance's efforts in securing stability in the South Caucasus.

• 5 YEARS AGO: 29 JANUARY-4 FEBRUARY, 2013

Assassination attempt on Hayrikyan

On the night of February 1, Armenian presidential candidate Paruyr Hayrikyan was attacked and received a gunshot wound in the shoulder.

On February 1, Armenian President Serzh Sargsyan stated that the organizers of the assassination attempt "wanted to influence the normal course of the election process".

"This villainous crime was directed not only against presidential candidate Hayrikyan, not only against a statesman, but against the whole statehood of Armenia," said Serzh Sargsyan.

Saakashvili speaks against "Armenization"

On February 1, Georgian President Mikhail Saakashvili spoke against "Armenization" of the foreign policy of his country.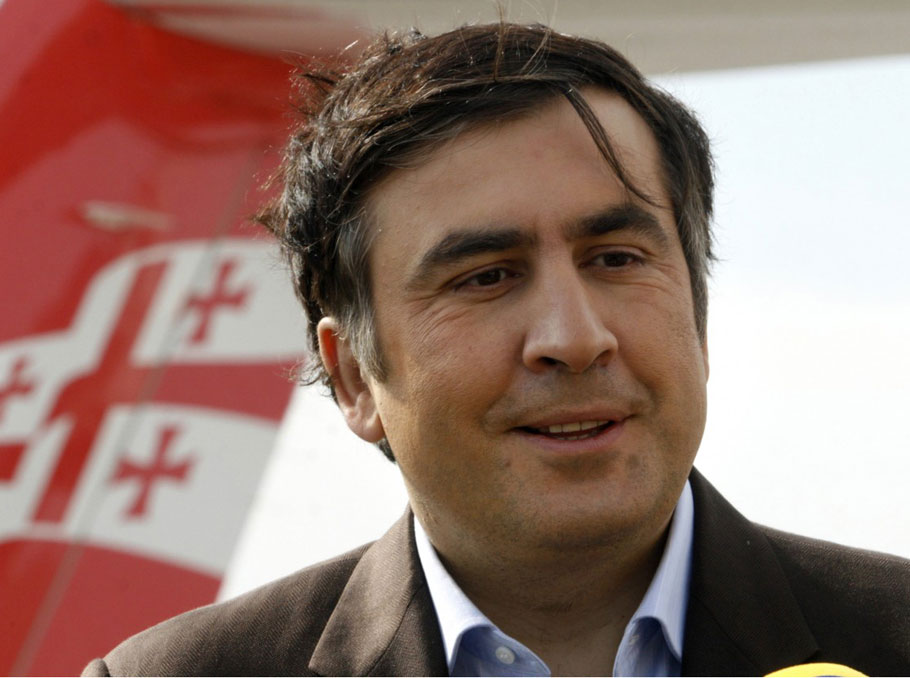 Mikhail Saakashvili


"After the change of power in Georgia as a result of the parliamentary elections, the new government made significant statements. One of the key statements concerned "Armenization" of the country's foreign policy, keeping equal distance with NATO and Russia in particular. This has not been a direction of Georgia's foreign policy," said Saakashvili.

Ara Tadevosyan