Today we live in a society, which can not imagine life without expressing views on social media. Probably it does have certain advantages. Nevertheless, many participants of active discussions have already forgotten or do not even know about the developments, which unfolded in Armenia 5, 10 or 15 years ago.

To fill the gap Mediamax launches new 5/10/15 project, which will introduce developments in Armenia 5,10 and 15 years ago.

• 15 YEARS AGO: 1-8 OCTOBER, 2002

The true prediction of new instability

On October 3, NATO Secretary General Lord George Robertson stated that the Caucasus would experience more instability and convulsions in the years ahead.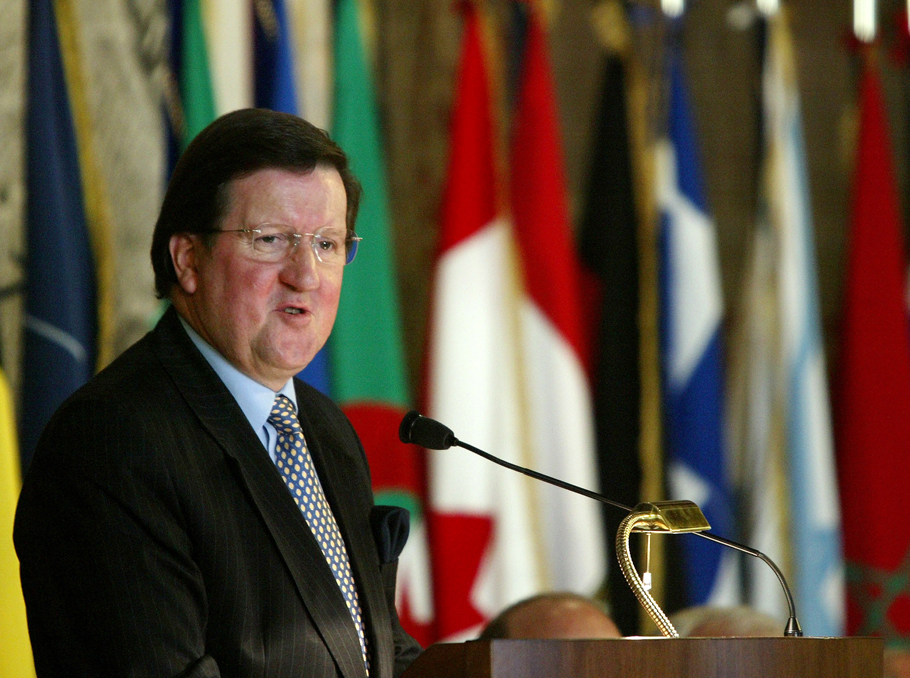 Lord Robertson

Photo: REUTERS


"The Caucasus, Central Asia and the Middle East offer a rich current and potential cocktail of instability. All of these regions are going through political and economic transitions of historic dimensions. Ultimately, I am confident that these changes will lead them in the right direction. But only the most blinkered optimist would argue that this process of change will happen without major convulsions," the NATO Secretary General said.

As it turned out, Lord Robertson was quite right.

Aliyev and Kocharyan satisfied with the meeting

Presidents of Azerbaijan and Armenia Heydar Aliyev and Robert Kocharyan stated they were satisfied with the talk they had on October 6, in the framework of CIS Summit in Kishinev.

"I cannot please you with a final solution, but I should say that the motivated dialogue continues and there is a sincere wish to find the resolution," Armenian President added.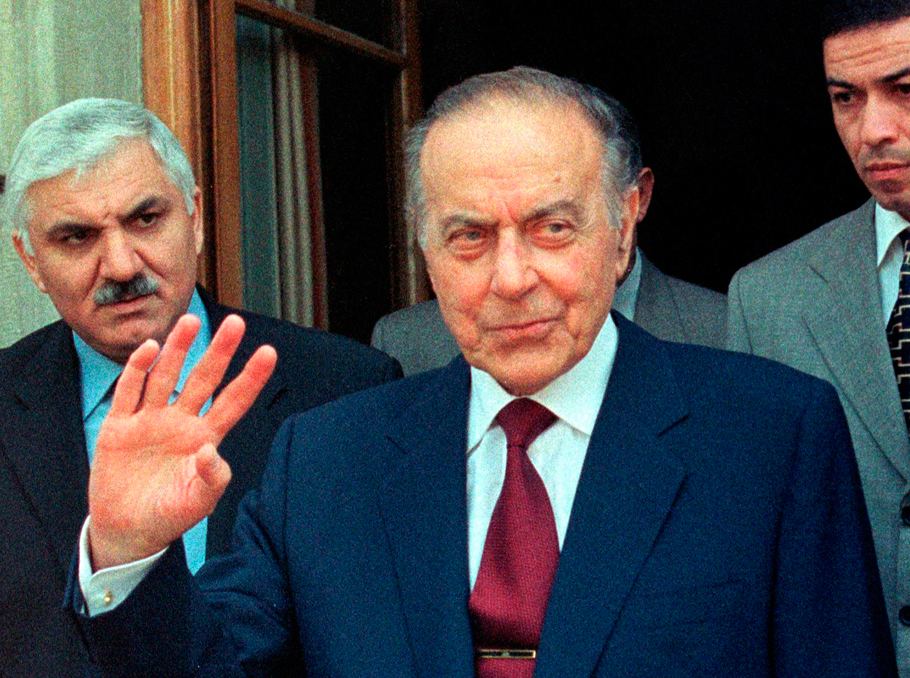 Heydar Aliyev

Photo: REUTERS


"It is known that the conflict is prolonged and complicated. It can't to be resolved at once, but these meetings allow us to discuss various elements and move forward. I am satisfied with this conversation and I think similar meetings should continue," said Heydar Aliyev.

"Intensive talks"

On October 7, Russian Minister of Industry, Science and Technologies Ilya Klebanov said that Moscow and Tbilisi were carrying out "intensive talks" on resumption of railway communication between Russia and Armenia through Abkhazia.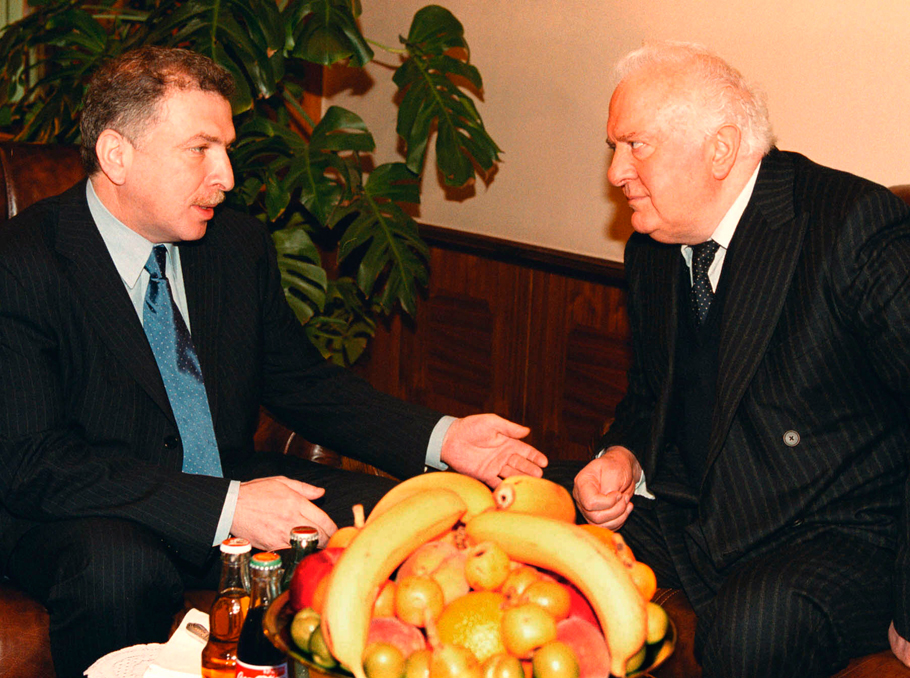 Ilya Klebanov and Eduard Shevardnadze

Photo: REUTERS


Klebanov said the negotiations were conducted by representatives of the Russian and Georgian sides four or five times a year and the solution of the issue depended "on the political decision of the Georgian leadership".

The talks on possible unblocking of the Abkhaz railroad were frequently held throughout these 15 years, but it seems all parties understand the issue is yet far from solution.

An "inventory" of peaceful settlement

Armenian Deputy Foreign Minister Ruben Shugaryan suggested "holding an inventory" of the Minsk process for the Nagorno-Karabakh conflict settlement.

Shugaryan stated that could be achieved by convening a closed conference, which would gather main participants of the OSCE Minsk Group over the whole period of the group's activity. According to Armenian Deputy Foreign Minister, the conference would allow drawing necessary conclusions to work out the further methodology for settlement of the NK conflict.

According to Shugaryan, the 1994 ceasefire was "the only real achievement of the negotiation process so far". He branded other efforts aimed at the conflict's settlement as "tactical mental exercises, which are of more theoretical than practical importance".

Shugarian also spoke for the reassessment of the role of the mediators. "The mediators are countries that have their own, often contradicting interests in the region," Shugarian pointed out.

• 10 YEARS AGO: 2-8 OCTOBER, 2007

Oskanyan against "quotas" on liberty and security

Speaking at the Session of the UN General Assembly on October 3 in New York, Armenian Foreign Minister Vardan Oskanyan said, "We follow very closely developments on Kosovo. We hear the international community loud and clear, that Kosovo cannot be a precedent for other conflicts."

"We have no intention to use Kosovo as a precedent for our conflict, since that would contradict our own position that all conflicts are different. But at the same time, we will not understand or accept the reverse logic - that if Kosovo is given independence, no other peoples can achieve self-determination. No one should tell us that there is a quota on liberty and security," stressed Vardan Oskanyan.

• 5 YEARS AGO: 2-8 OCTOBER, 2012

Oskanyan loses immunity

On October 2, the National Assembly of Armenia approved Prosecutor General Aghvan Hovsepyan's request to strip Vardan Oskanyan of parliamentary immunity and name him as defendant.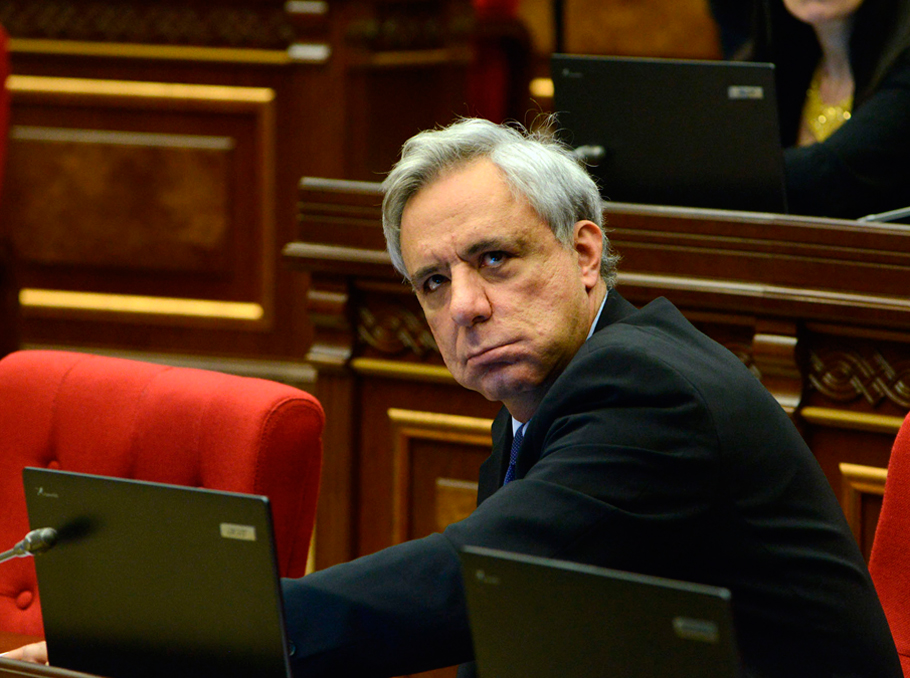 Vardan Oskanyan

Photo: Photolure


The request approval got 64 "for" and 6 "against" votes, while 1 ballot was declared invalid. Prosperous Armenia, ARF, National Congress of Armenia and Heritage fractions didn't take part in the voting.

Vardan Oskanyan denied all charges of money laundering and insisted that the law enforcement bodies' actions were a put-up job for political reasons.

Criminal prosecution against Vardan Oskanyan was halted in July 2013.

Ara Tadevosyan