Tech for Good movement, formed in recent years in the world, is developing rapidly, involving new geographies and companies.
Parandzem Avagyan, Marketing Executive at Synergy, says it is a choice the company makes by deciding what the technology it has created is being served.
"Technology is only a tool in the hands of a person, and the company decides whether this technology will serve the development of humanity and our planet or not. By making this choice, the company defines that it has two goals: to make a profit and to promote the welfare of humanity (profit and purpose). In other words, the company does not pursue only the goal of making a financial profit, but also seeks to have a positive impact on the life of the society," says Parandzem Avagyan.
On November 13 in Gyumri Synergy organizes Scale Gyumri Tech Conference. To participate in the conference you may register here. Ahead of the conference, Mediamax was told at Synergy about the importance of Tech for Good idea and the role of the company in the movement.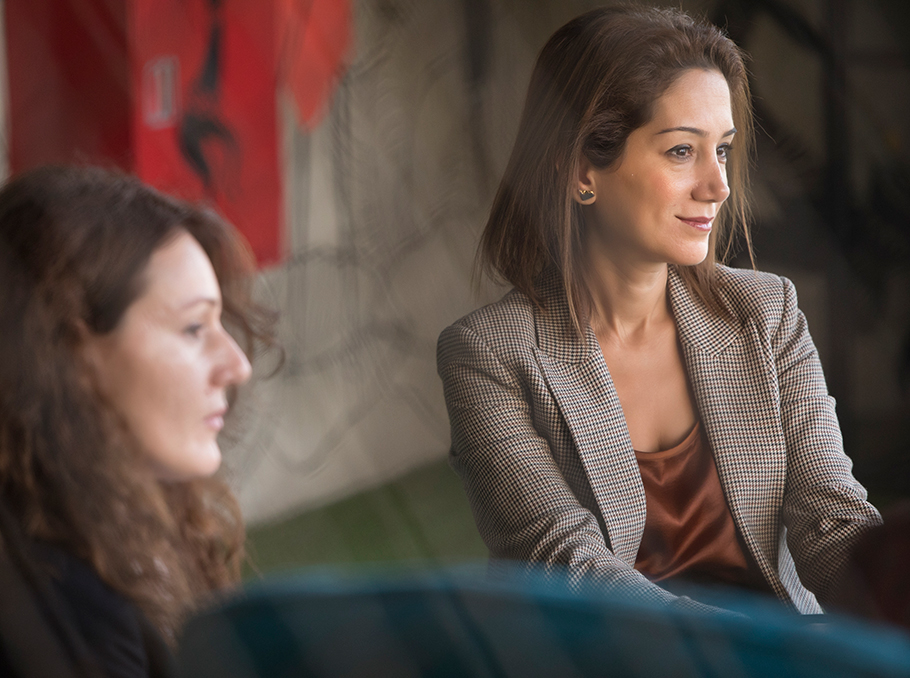 Photo: Mediamax
The ecosystem which makes technology serve public good
Tech for Good term is not new and, moreover, it is not new at Synergy, because since its establishment the company has created technologies that are being used for the benefit of humanity and the planet. This idea is relatively new in Armenia.
"I'm really happy that in Armenia, besides Synergy, there are other companies that contribute to the benefit of humanity. The movement has been talked about since 2018, the same year President of France Emmanuel Macron founded Tech for Good summit. Different companies, including Synergy, have joined the call to serve technology for the benefit of society," says Parandzem Avagyan.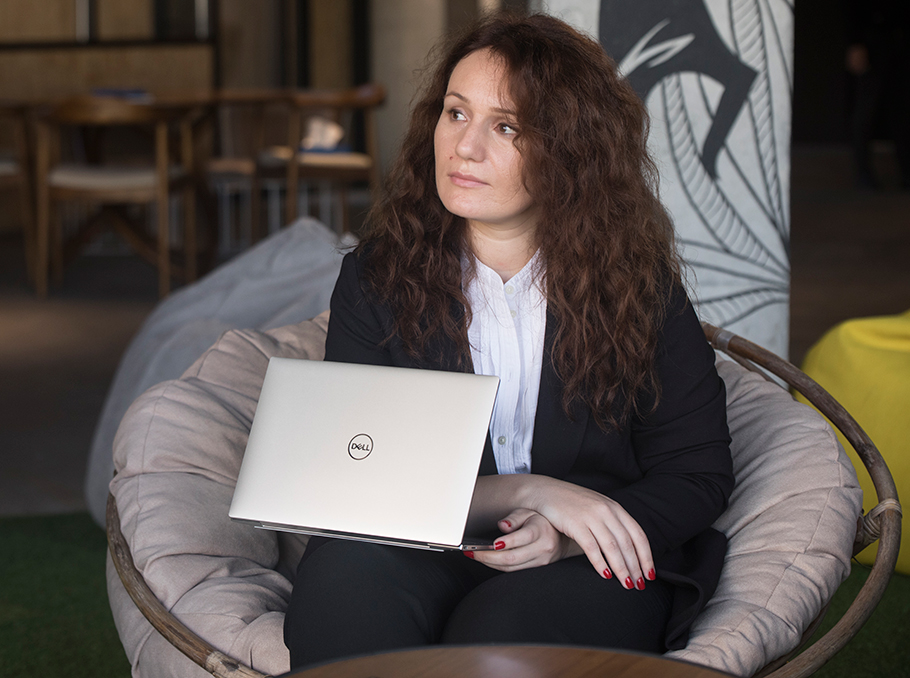 Photo: Mediamax
Tech for Good is not a work style but an entire ecosystem, where different participants contribute to the implementation of a common goal – improve the life of humanity through technology. Part of this ecosystem is civil society, which raises issues, governments, which provide regulations, scientists, who provide their knowledge, and business brings it all to the field of use.
"Since its establishment Synergy, irrespective of what market dictates had a goal – to create technology that will be used to facilitate people's life, do good to people," says Parandzem Avagyan.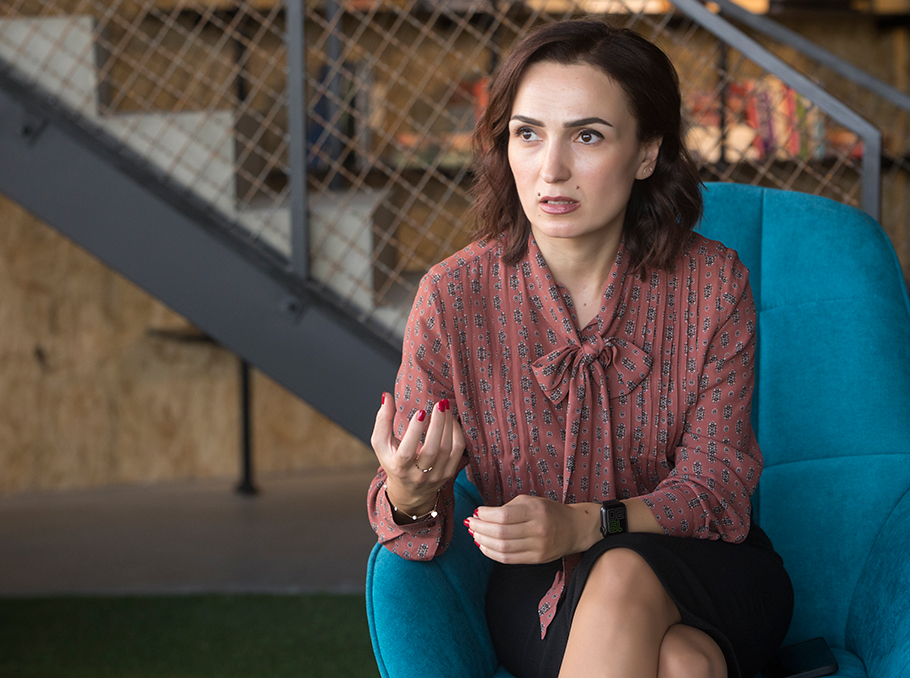 Photo: Mediamax
Hasmik Martirosyan, the company's Chief Operating Officer, notes that during its 24-year long activity, Synergy has carried out over 300 projects in over 80 countries of the world and all these projects helped the governments, institutions and organizations of different countries serve their citizens as better as possible.
"The UN has set Sustainable Development Goals, and we are constantly analyzing which of our projects served a concrete purpose, how it helped the countries achieve these goals. We are very proud to realize that we are a Tech for Good company, that we manage to create solutions which are useful," says Hasmik Martirosyan.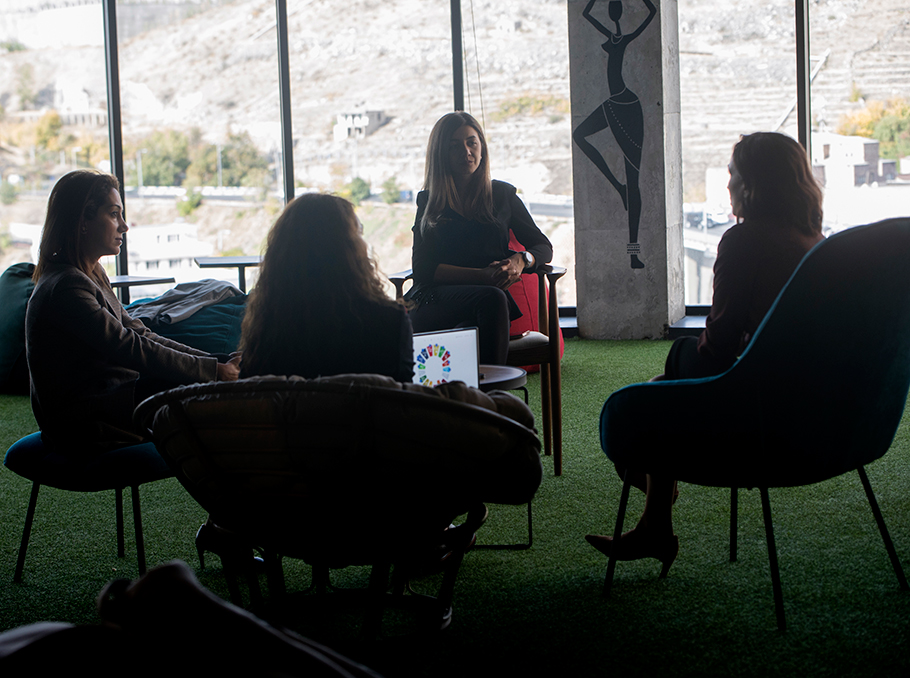 Photo: Mediamax
Debate over the role of technology and Synergy's formula
There are many debates in the world as to whether technology brings positive or dangerous changes in people's lives.
"We often do not even realize what an important role technology plays in our lives․ It has probably already exceeded the limits humanity may imagine. We live in a society where middle-age people do not remember the world without the Internet, and younger people do not remember the world without a smartphone. There are a lot of debates, but we must accept technology as a tool and try to use it for a positive change," says Hasmik Martirosyan.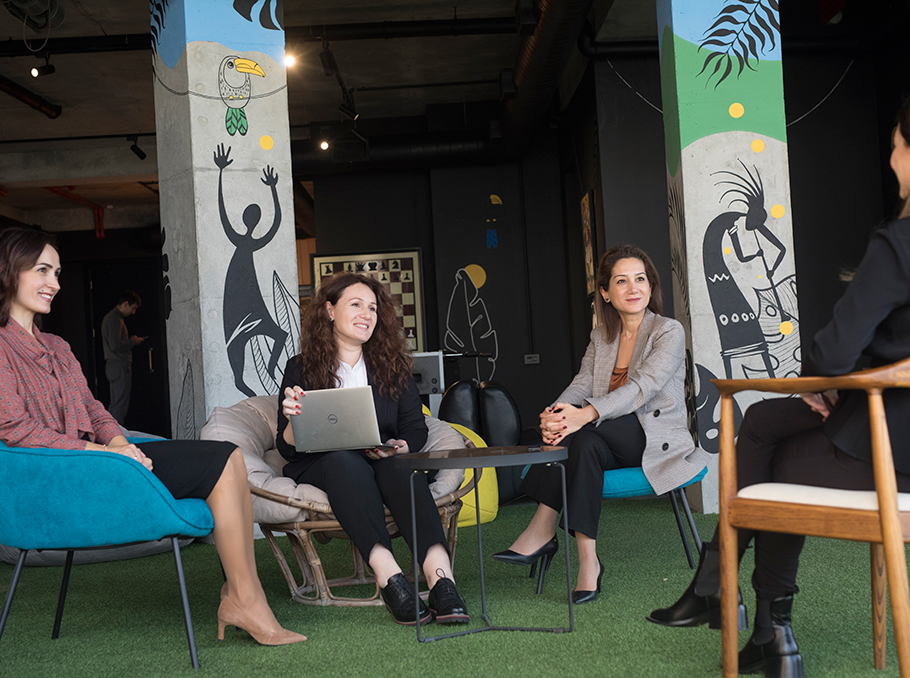 Photo: Mediamax
Synergy works in 4 main directions. Through monitoring and assessment the company's products help different governments and organizations implement their goals and projects by a more precise and targeted program. The second direction is the e-justice which greatly promotes the UN Sustainable Development Goal 16 – Peace, Justice and Strong Institutions. The next direction is public finances through which different countries manage their state financial resources in a smarter way.
The last – social protection direction helps the states to be useful to the vulnerable groups of their countries in a more organized way.
"It is obvious that all the projects do good, and we are happy to join the international movement, considering ourselves Tech for Good company – we have the desire and tendency to spread this movement in our country as well," says Hasmik Martirosyan.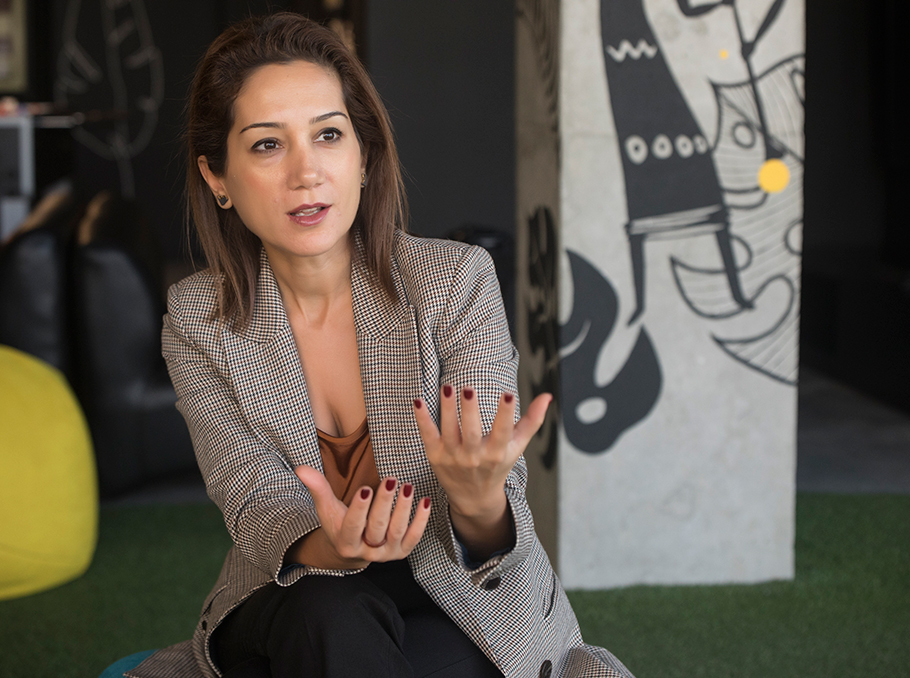 Photo: Mediamax
Steps to serve the purpose of spreading the movement in Armenia
"When I am asked what the company does and I need to answer quickly and to convey the main message in one sentence, I always say – we try to improve people's lives. We want to be the change or those who bring the change to make people's quality of life, living standard and the worldview better and kinder," says Synergy Armenia Director, People and Organization Anna Stepanyan.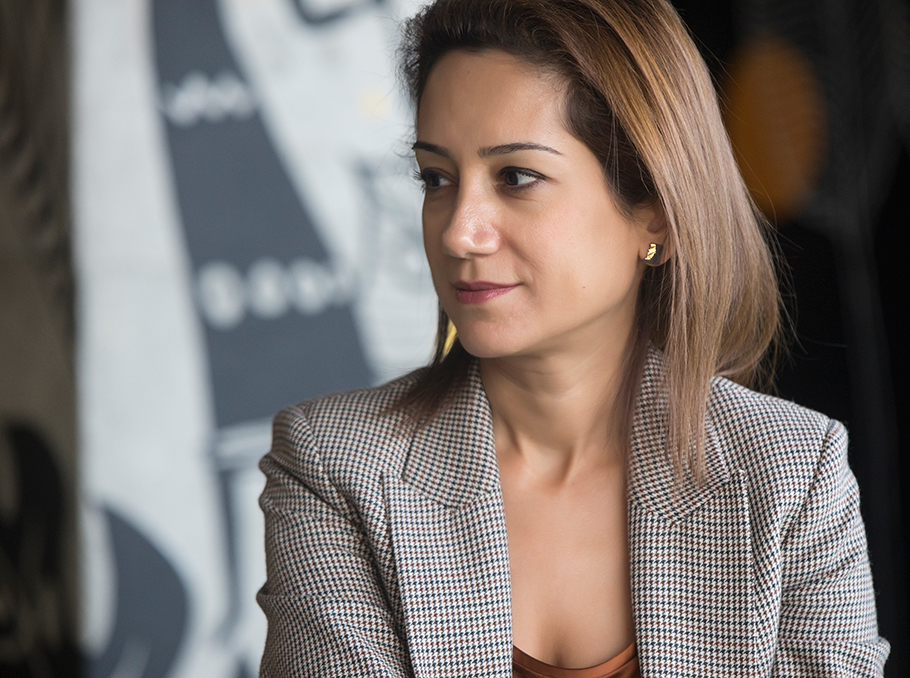 Photo: Mediamax
Anna Stepanyan came to this conviction in conversations with colleagues and project managers in particular. These colleagues, within the framework of projects, are visiting countries with different level of development and cultural peculiarities and see on their own the impact of the Synergy products. The key mission and contribution of the company to the life of these countries and to solving problems inspires Synergy employees very much.
"Moving toward Tech for Good ideology, we realized that we too have a mission to spread the idea that what you do should be for the benefit of humanity, you should engage in activities which will have positive impact on people's well-being and improvement of their lives. We realized that we are not the only ones, there are many companies with similar activities but this consciousness is not formed, defined in our reality," emphasizes Anna Stepanyan.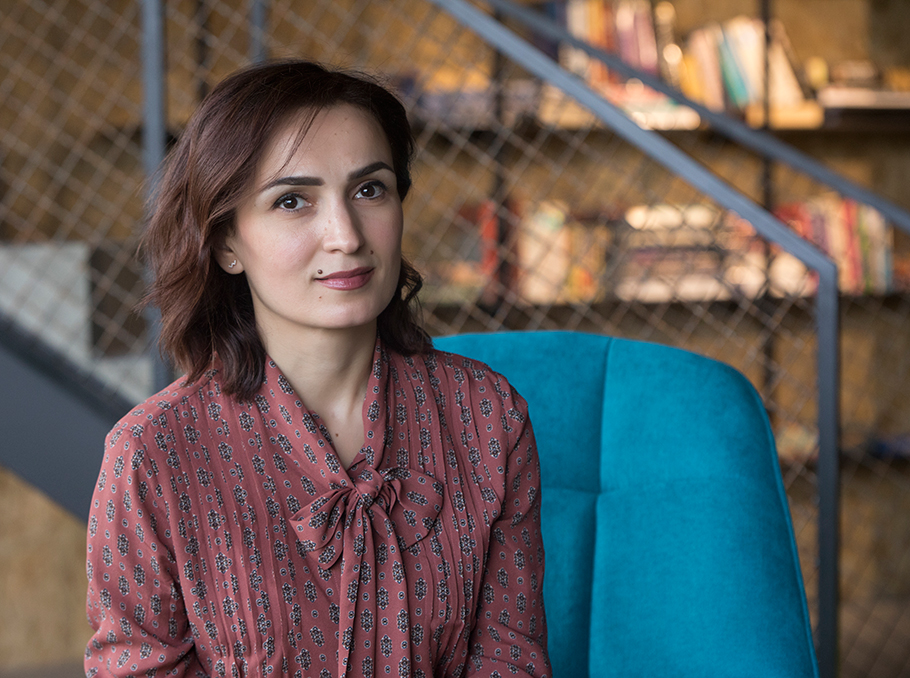 Photo: Mediamax
The conference to be held in Gyumri on November 13 will serve exactly that purpose and will try to make the idea of using the technology for the public good audible to the public and especially to IT specialists.
"There is an interesting coincidence – this year in Gyumri we are celebrating the 5th anniversary of our office. The fact of having enthusiastic and developed partners inspired us a lot to organize the conference in Gyumri. As to the choice of the format, we decided to organize conference because if the company has a social responsibility it wants to contribute to the development of the community. We wanted not only to spread Tech for Good idea but also to create platform for companies like ours where the specialists can share, exchange their experience, ideas. I am sure if so many wise people meet on one platform, definitely new interesting ideas will be formed, and it will give fruits," says Anna Stepanyan.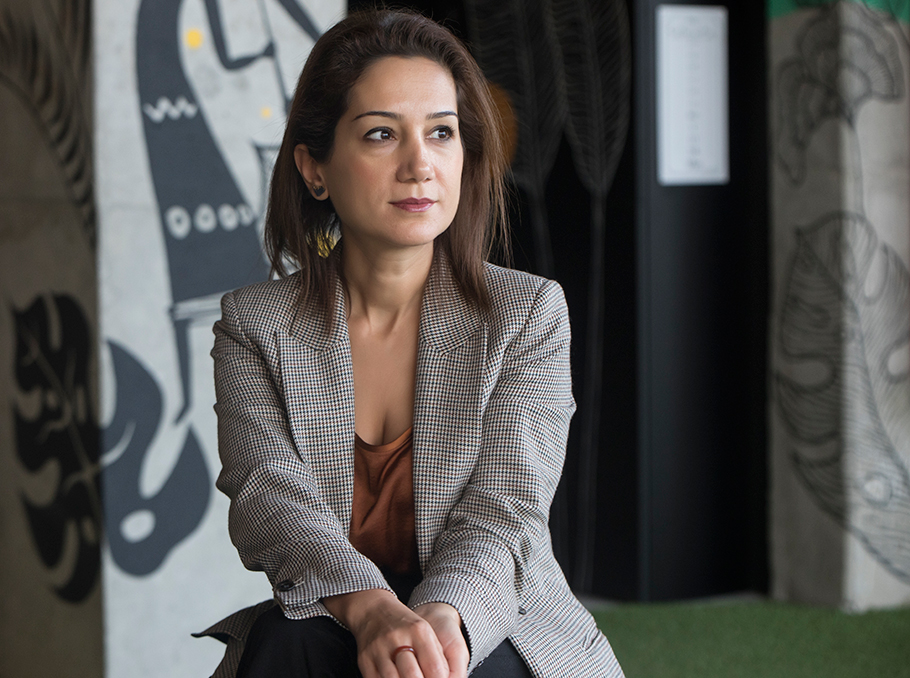 Photo: Mediamax
"If the company is Tech for Good, it is very natural that it also tries to promote the development of companies with the same idea, at least by becoming source of inspiration," adds Hasmik Martirosyan.
Not only technology but the whole company serving the public good
By conducting the conference in Gyumri, Synergy once again emphasizes that it is important for the company what impact it is having on public life with its activity.
"Having an impact is in the whole DNA of Synergy like a red thread. We want other companies also think what their efforts are addressed to and be guided with Tech for Good idea," says Anna Stepanyan.
Proportional regional development and providing the opportunity to many talented young people in this field to work in their home towns make an important part of Synergy's activities.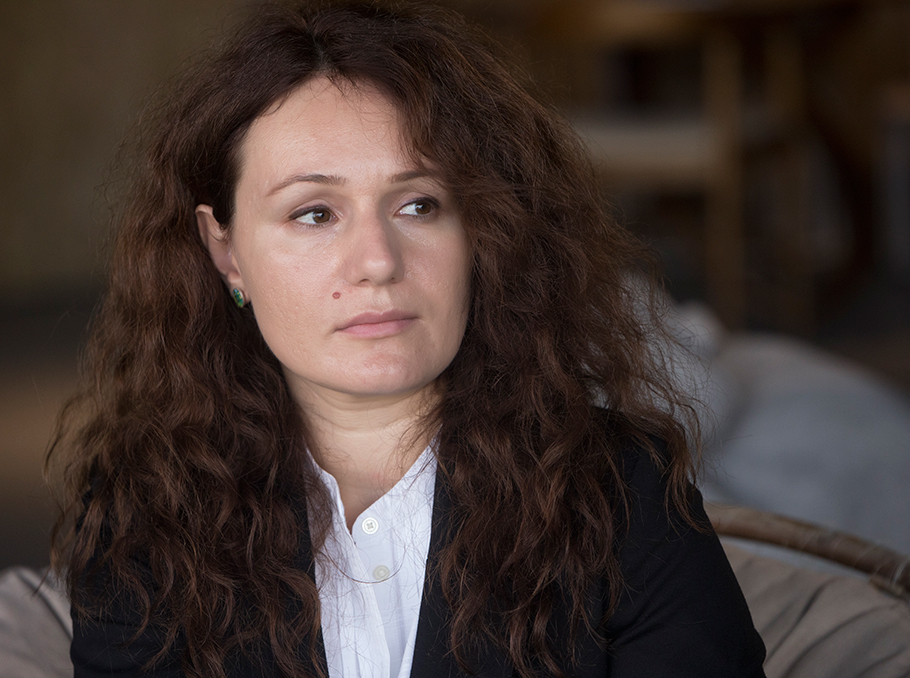 Photo: Mediamax
"The proportional development of regions is very important for us and when we are making a job offer to a candidate from a region there is always a precondition that together we must promote the development of the town. For example in Gyumri we are already opening administrative vacancies in parallel with technical ones. The bright example of this purpose is the opening of our office in Vanadzor scheduled for November of the running year. The tendency is quite positive, we have other interesting plans for the future," says Anna Stepanyan.
Parandzem Avagyan adds that in 2019 Synergy joined UN Global Treaty as well as accepted Women's Empowerment Principles (WEPs), assuring that it will carry out a plan of actions on development of these principles.
"It appears that not only with our solutions, technology we contribute to the development of the society but also, being a responsible company, we are trying to bring these ideas to Armenia, be one of the pioneers, promote them in Armenia," says Parandzem Avagyan.
Marie Tarian
Photos by Emin Aristakesyan