For children with special needs, adapting the environment at home is especially important. and challenging. Acquiring the necessary special equipment, which is expensive, is not easy in Armenia. Moreover, a child's needs change over time, so new equipment has to be acquired.
In order to support parents in creating an environment adapted for children with special needs, the Guykadaran (Special Equipment Repository) project was initiated. Mediamax spoke with Marina Parazyan, the executive director of the Source Foundation implementing the project, about the concept of Guykadaran and the prospects of scaling it up, as well as Izmirlian Foundation's support along the way.
Production of special equipment
The Source Foundation for Supporting Children with Disabilities and Their Families has been operational for ten years. During this period, the foundation was able to implement a number of projects, supporting children with special needs and establishing a cohesive parental community.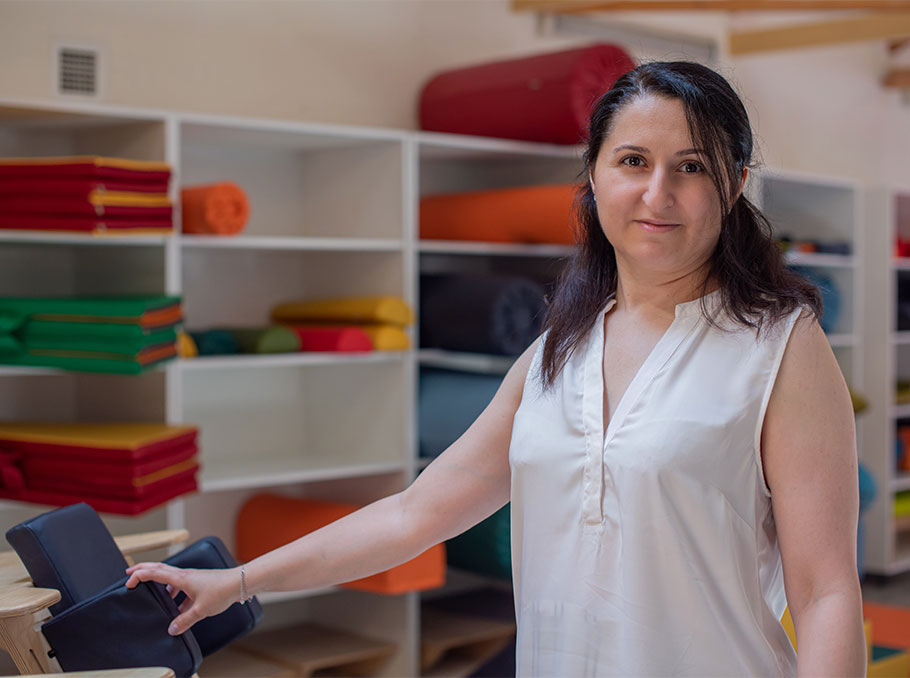 Marina Parazyan
Photo: Mediamax
Apart from purely social projects, the Source Foundation also successfully implements social entrepreneurial operations. Parents of children with disabilities work in the sewing and woodworking workshops of the foundation. They produce special equipment that is one of a kind in Armenia, investing in it their extensive parental experience and love for all children who need it.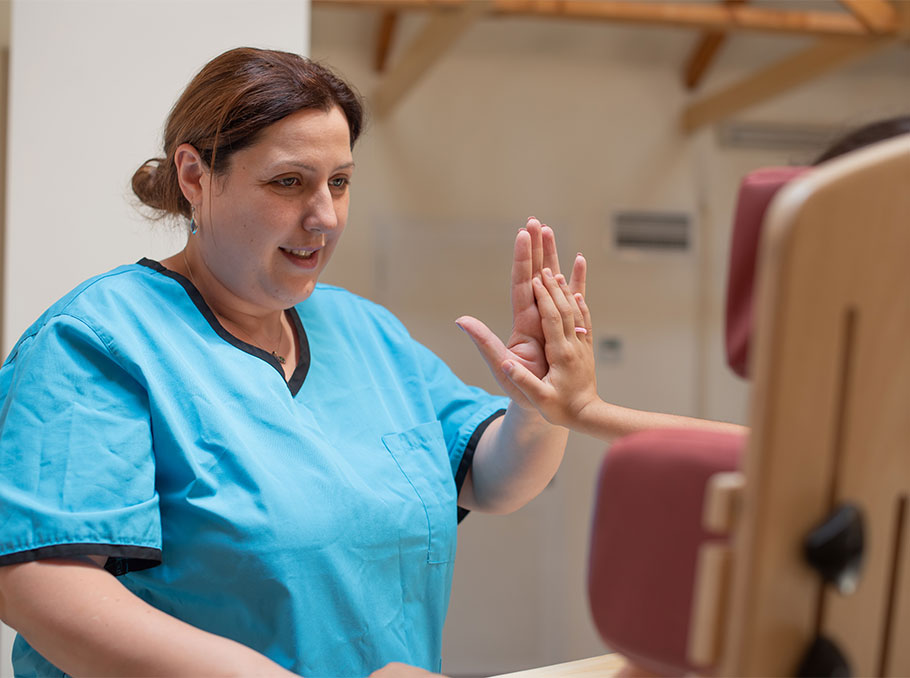 Photo: Mediamax
"It has been over five years now that the Izmirlian Foundation has been standing by our side. With its support, we laid the foundation for our social enterprise and acquired the equipment that makes it possible for us to produce the special equipment and devices. The necessity for establishing a production came from our own experience. I myself have a child with special needs, and I know firsthand how difficult it is to find the necessary equipment in Armenia. Meanwhile, creating an environment adapted for children with special needs at home is very important. In rehabilitation centers, children are able to exercise for up to two hours, and the rest of the hours are spent at home or at school in an environment that is not adapted to their needs. Due to the lack of necessary equipment, parents are unable to continue the therapy at home. Based on international experience and our observations, we have designed various devices for rehabilitation exercises, correct positioning necessary for adapting home environment as per the specific needs of children with disabilities. Today, more than 250 types of products are produced in our sewing and woodworking workshops," Marina Parazyan says.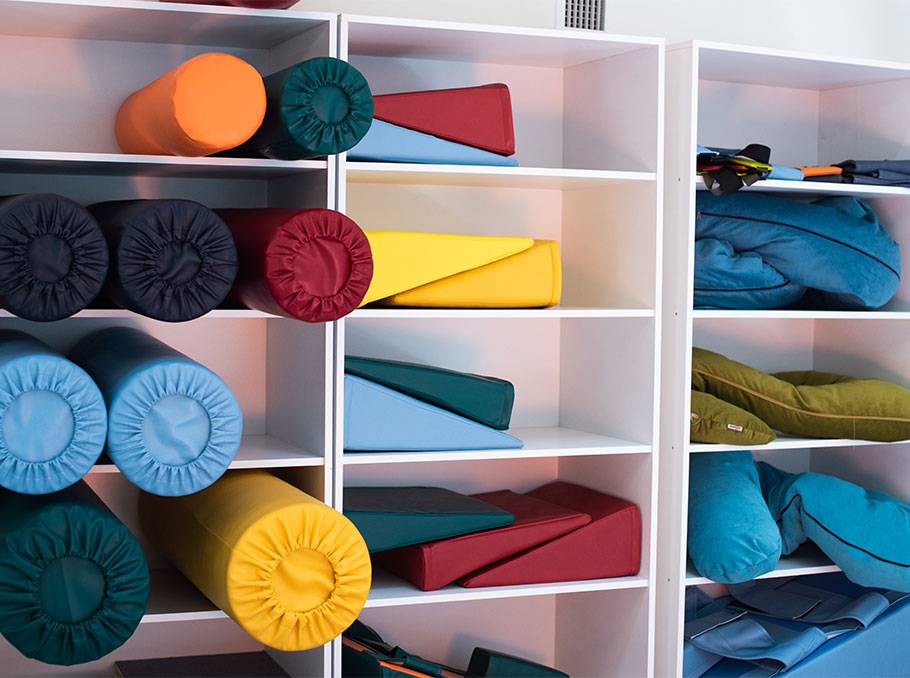 Photo: Mediamax
Using special equipment more efficiently
Source Foundations' social enterprise produces positioning devices and more than a hundred types of products meant for rehabilitation exercises, as well as therapy and exercises with children with sensory problems. These devices include different types of standers, special adaptive chairs, sensory devices, positioning pillows, torso and leg positioning devices, etc. The foundation has been donating this equipment to families in need within the framework of its projects for several years, but over time we realized that a more efficient mechanism is needed to make use of the equipment.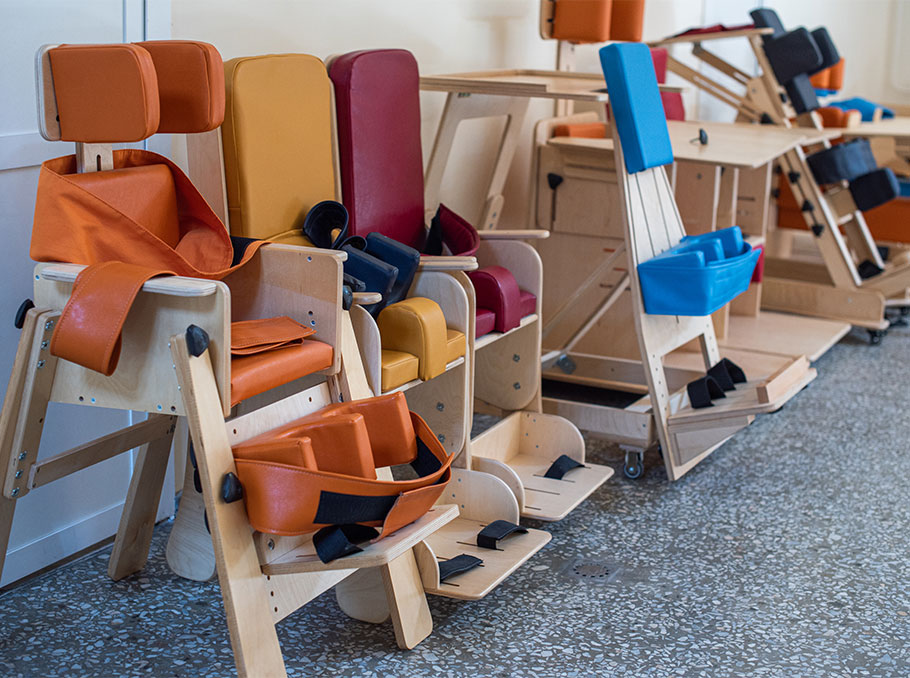 Photo: Mediamax
"A child's needs are constantly changing, so do the exercises and the related equipment and devices and as the child grows up, there is a need to acquire new equipment. In many families, the equipment that was no longer necessary was accumulating, turning the house into a storage and the beneficiaries were often asking if it was possible to exchange the equipment. This is how the idea of "Guykadaran" emerged - a repository of equipment allowing the return of old ones and acquisition of the new ones required," Marina says.
From the first steps to creating a network
The first Guykadaran opened in Yerevan Special School No. 17 in autumn 2022 with the support of World Vision Armenia. This was followed by the opening of the second Guykadaran in the Child and Family Support Center of Lori Marz SNCO with the support of UNICEF Armenia. Scaling up the successful pilot, with the support of the Izmirlian Foundation, the third Guykadaran was opened in ArBeS Health Care Center in May 2023, with 60 types of adaptive equipment and devices.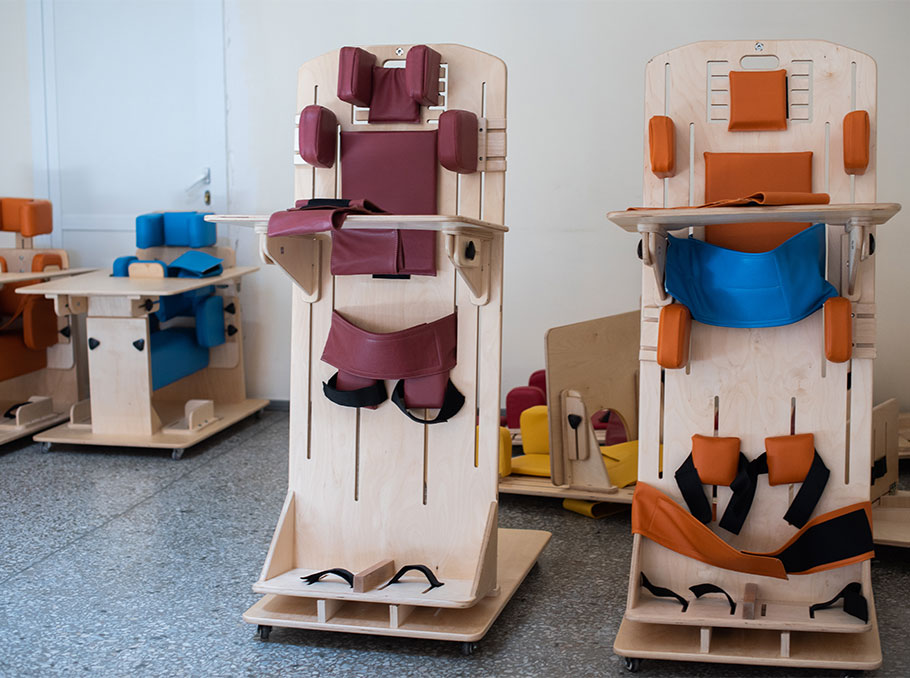 Photo: Mediamax
"In the coming months, we plan to open two more Guykadaran repositories. This project helps to make a child's environment at home adapted to specific needs, more diverse and joyful. It also makes it possible to change the equipment from time to time to meet the evolving needs of children with disabilities. There are about 9,500 registered children with disabilities in Armenia. The goal is to scale up the initiative so that Guykadaran becomes accessible to everyone. Currently, we are able to serve the needs of about 1,000 children through our three centers," Marina adds.
The principle of the library
The main beneficiaries of Guykadaran are children aged 1–18 years old with moderate and more severe locomotor, behavioral, mental, or multiple combined problems. At the moment, beneficiaries of 12 centers use Guykadaran repositories in Yerevan and the provinces.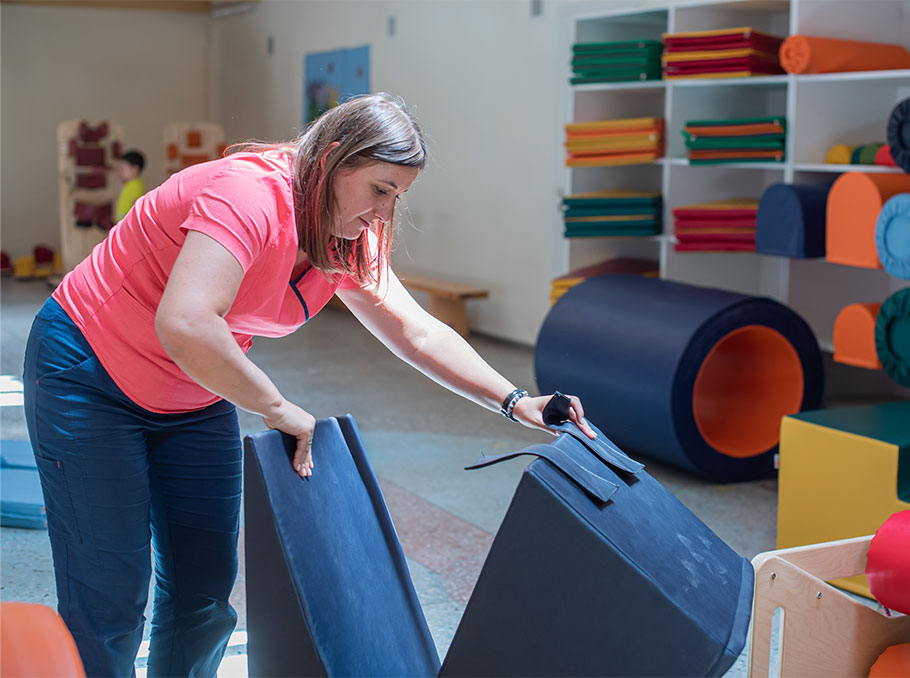 Photo: Mediamax
Based on the child's needs, the specialists prescribe the necessary equipment, which is provided to the parent after they apply for it. The equipment is provided for six months, after which the parents return it and can apply for another piece of equipment after half a year. If necessary, the equipment is adapted to the child's needs and is repaired if damaged from repeated use.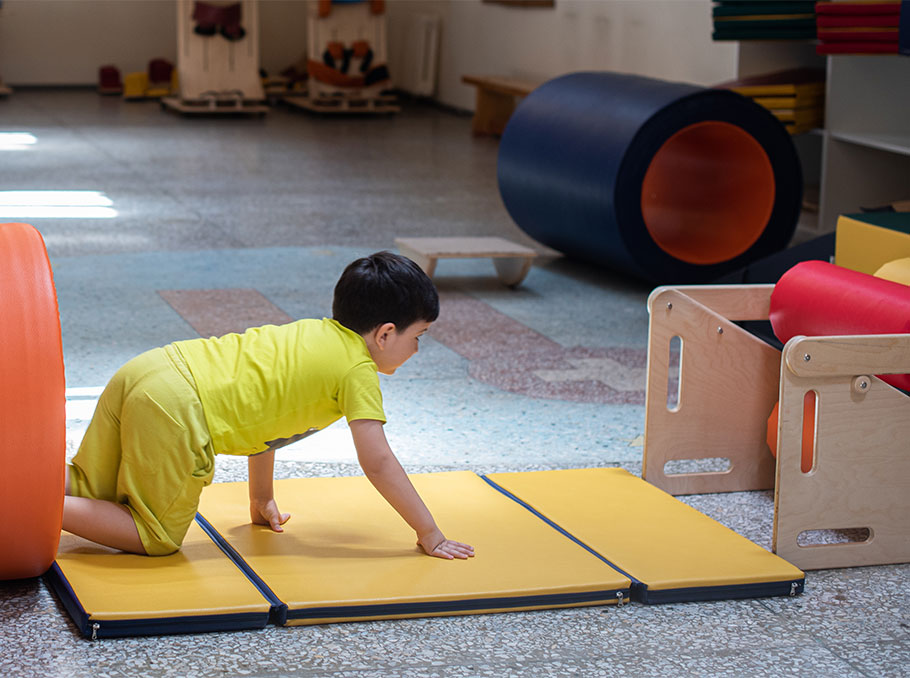 Photo: Mediamax
It is important to highlight that specialists give the parents recommendations on how and how often to use the equipment and are in regular communication with them. The parents regularly send the specialists videos of their child exercising, which helps the specialists to follow the dynamics of the treatment.
According to Marina Parazyan, this way the project also contributes to the parents' involvement in the child's rehabilitation process and helps them learn and acquire best practices.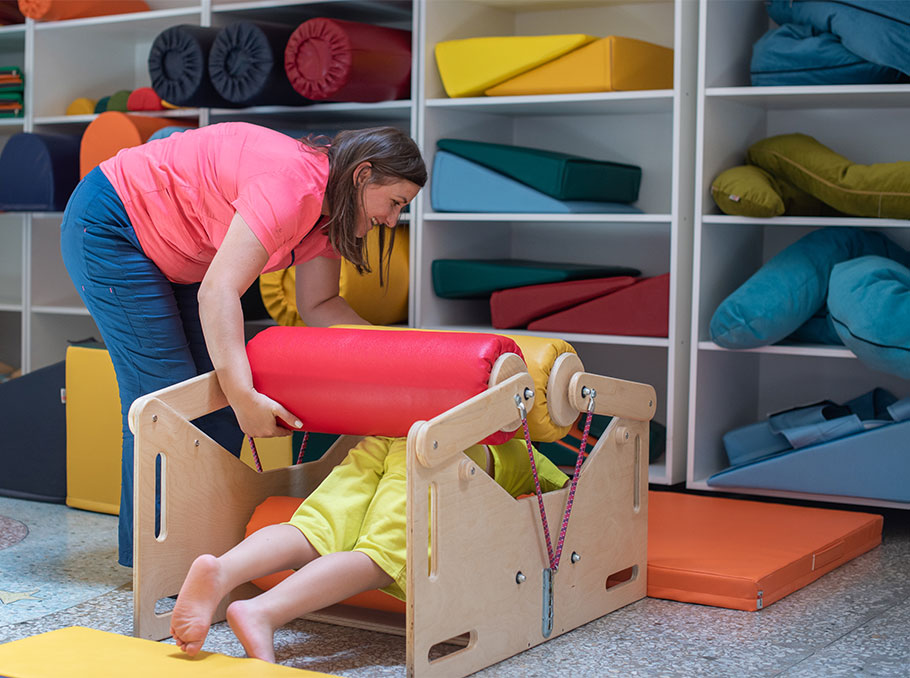 Photo: Mediamax
"We plan to have at least 14 Guykadarans over a span of two to three years, reaching out to Artsakh as well. Artsakh has a professional team experienced in rehabilitation and willing to follow Guykadaran's work model. Previously, we donated equipment to set up the daily exercise routine of 30 children from Artsakh, now we have parents who need to replace the equipment, but due to the blockade by Azerbaijan, we are unable to deliver it to them," the executive director of Source Foundation says.
The Guykadaran network does not collaborate with schools and kindergartens yet. However, if deemed necessary, parents can use the special adaptive equipment at school for some time, in cases when a child spends a long time there and needs environmental adaptation.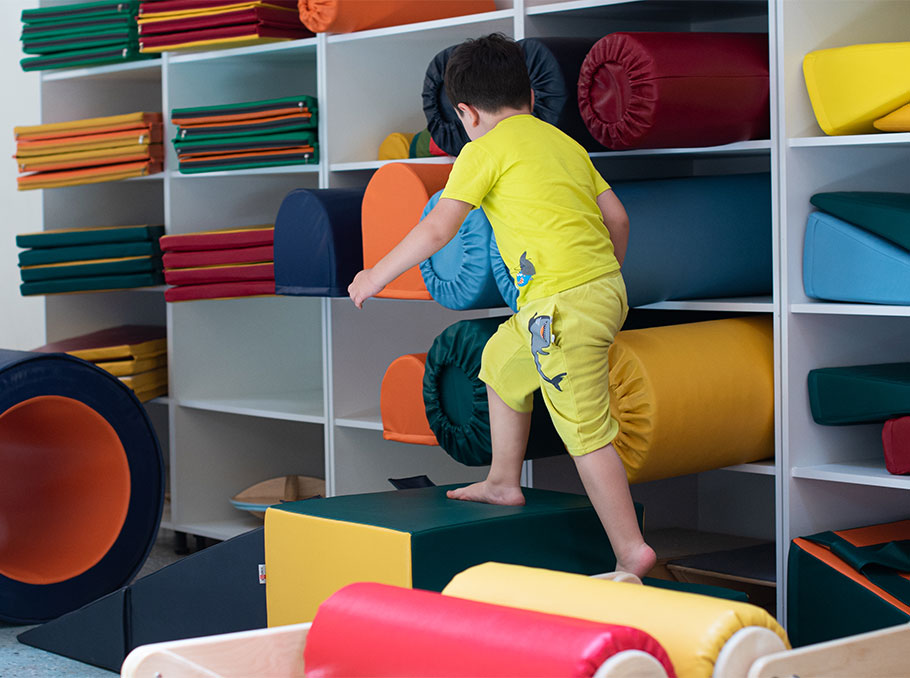 Photo: Mediamax
Building the present and the future
According to Marina Parazyan, with respect to availability of similar equipment in the international market, Armenia has been lagging behind for decades. Today, there are equipment with high-tech solutions and alternative communication devices in the international market, which are very expensive and still unavailable for the children in Armenia.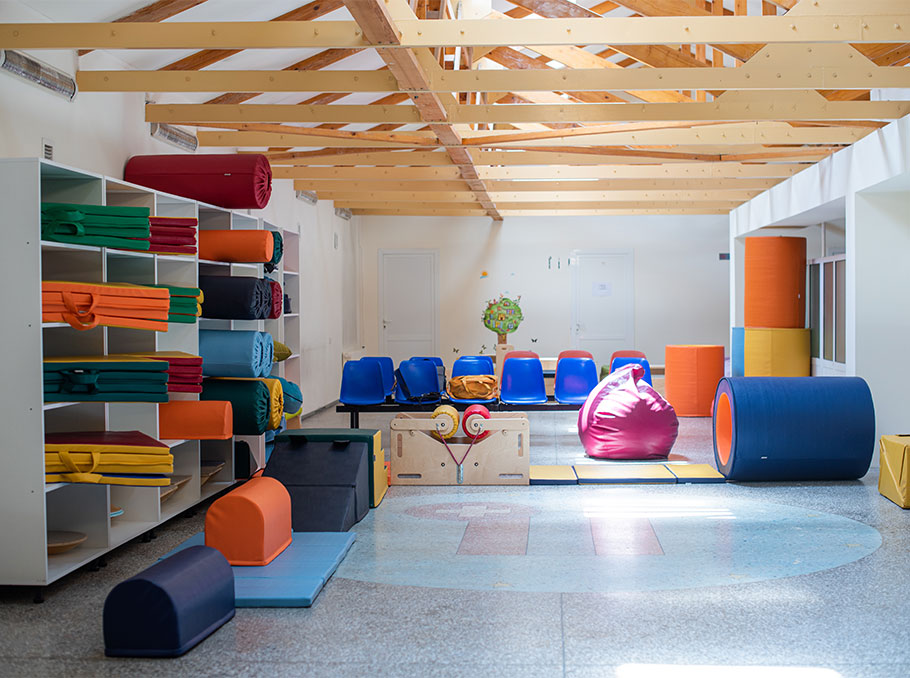 Photo: Mediamax
"We hope that Guykadaran will become the starting point, and as it evolves, we will be able to achieve great results in this field. We now plan to establish cooperation with various international agencies, to enable the delivery of modern, even if secondhand equipment to Armenia and after repairing it make it available to our beneficiaries. We also aim to expand our own production by integrating modern technology solutions. Over the years, our parenting community has realized that we are building both the present and the future of our children, and for each of us this work is priceless," Marina Parazyan sums up.
Text and photos by Gayane Yenokyan