The logo of Wikipedia was submerged to the bottom of Armenia's Lake Sevan thanks to the joint efforts of Wikimedia Armenia and ArmDiving divers' club on September 29.
The 2m wide, 2m high logo (the largest in the world) was made in Armenia for the annual meeting of the Central and Eastern Europe Wikimedia affiliates, Wikimedia CEE Meeting that the country hosted in August 2016 in Dilijan.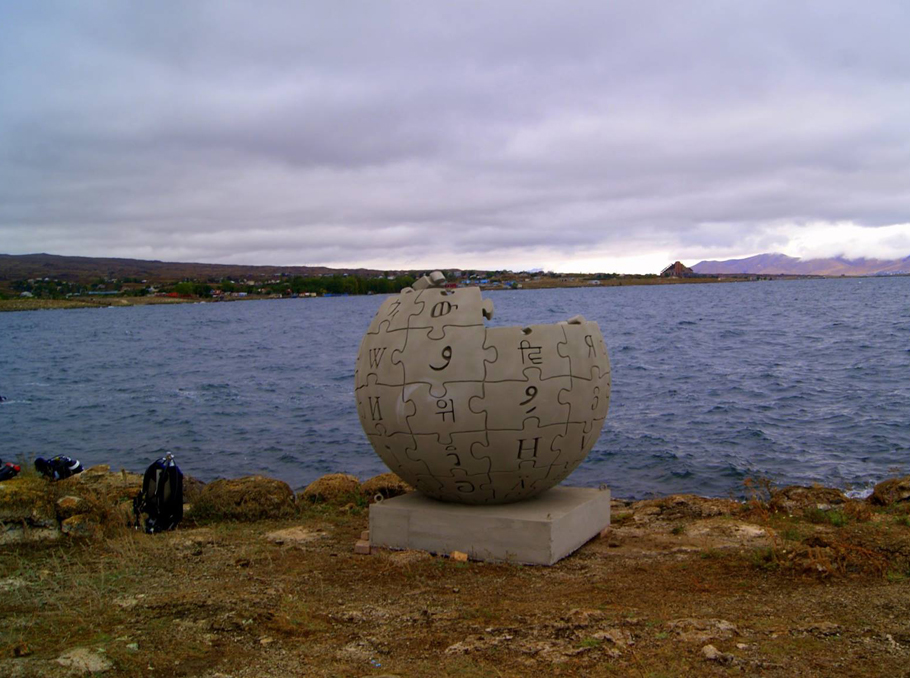 Photo: Wikimedia Armenia
The logo is an unfinished globe made of puzzle pieces with symbols (including Armenian "v" letter) from different sign systems written on them. The concrete logo will become an artificial reef on the bottom of Sevan.
The idea and implementation of the logo belong to member of the Board of Wikimedia Armenia Tigran Azizbekyan, who also performs as President of the ArmDiving club.
Wikimedia Armenia President Susanna Mkrtchyan believes that the initiative is of symbolic meaning. She joked with colleagues before the logo was submerged, "We developed Wikipedia, now we're taking it deeper."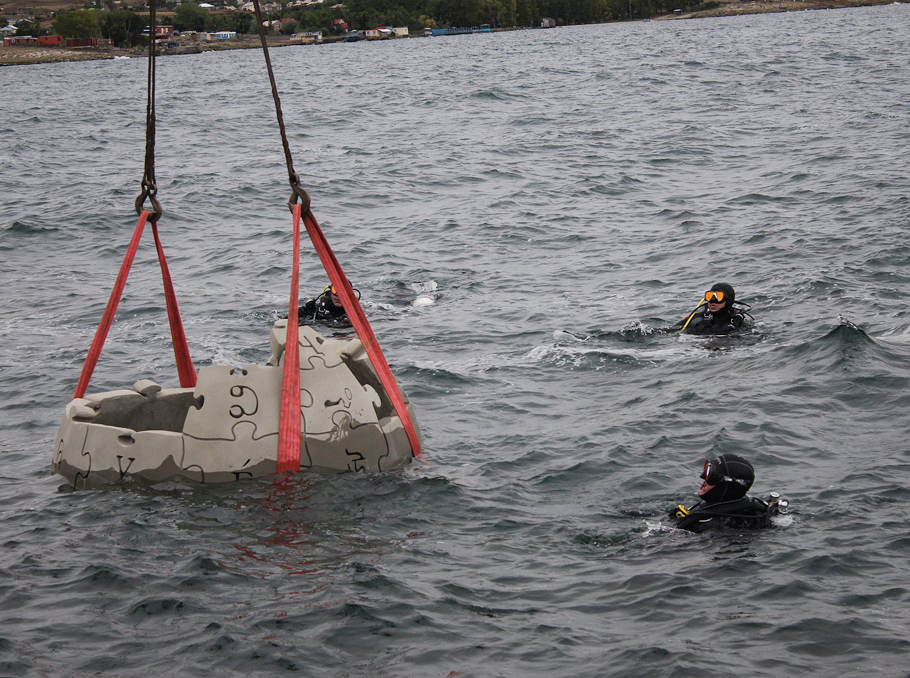 Photo: Wikimedia Armenia
Susanna Mkrtchyan noted that not only the number of Wikipedia articles matters, but also the depth of information they provide.
"I want Armenian Wikipedia to give in-depth data and comprehensive knowledge in any field. Let's work together to create the knowledge we need," urged Wikimedia Armenia President.
Mariam Manoyan