Mediamax continues the Special File project, presenting little known or unknown details of some events.
A UN Mission was visiting Nagorno-Karabakh in 1992. Deputy Head of the Mission was Staffan de Mistura, who now works as UN Special Envoy for Syria.
The UN Mission was greeted by commander of Askeran defense region Vitaly Balasanyan from the Armenian side, and by commander of Aghdam Allahverdi Bagirov from the Azerbaijani side.
This video of the UN Mission's visit features the noteworthy meeting and hand-shaking of Vitaly Balasanyan and Allahverdi Bagirov in the beginning.
From Asaf Guliyev's archive
Vitaly Balasanyan told Mediamax about his friendship with Allahverdi Bagirov, which began before the war.
Vitaly Balasanyan, Artsakh Hero
He was born on March 5, 1959, in Askeran. In 1990, he was elected commander of Self-defense forces of Askeran. In 1991, he was elected deputy to the first Supreme Council of Nagorno-Karabakh Republic. In August of 1992, he was appointed commander of Askeran defense region of NKR Defense Army. In 1996-1998, he was commander of military formation; in 1998-1999, he served as Deputy Commander of NKR Defense Army, and from September of 1999, he worked as Deputy Defense Minister of NKR. In March of 2000, Vitaly Balasanyan was given the rank of Major General. In 2005-2016, he was Artsakh MP. In 2016, he was appointed Secretary of NKR National Security Council.
***
I was friends with his elder brother Malek. I managed a restaurant before the war. Malek managed a restaurant in Aghdam, so that's how we met.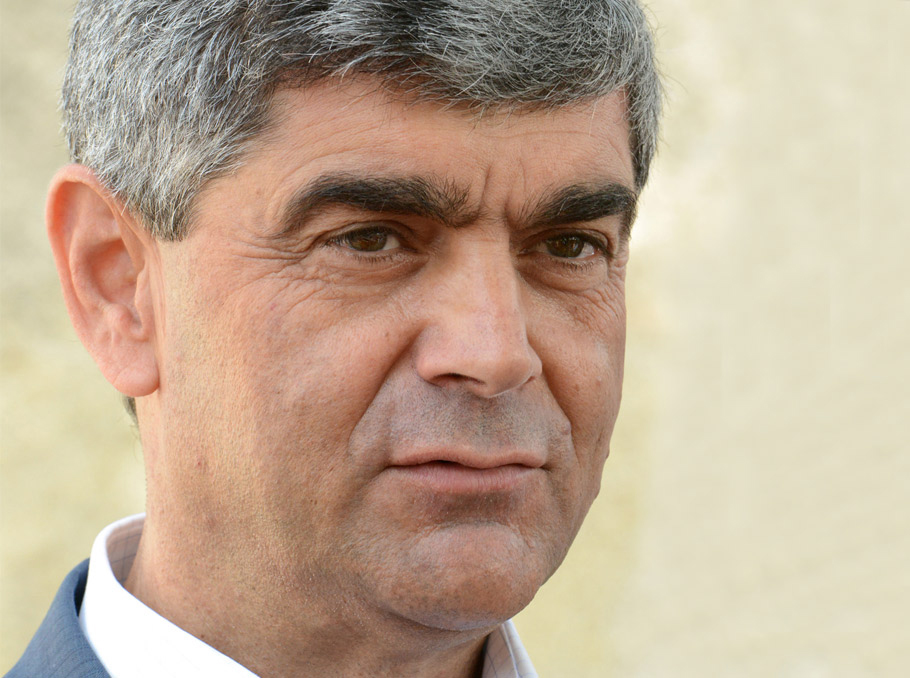 Artsakh Hero Vitaly Balasanyan
Photo: Pan Photo
In late 80s, Malek became Azerbaijan Popular Front's commander in Aghdam. In 1991, Malek was killed after the rally in Primorsky Park, Baku.
Allahverdi was a good football player and managed a football team. He took his brother's position after Malek's murder. At that time, Aghdam had two armies: one of the state of Azerbaijan, and another of the Popular Front.
***
Allahverdi Bagirov
He was born on April 22, 1946, in Aghdam. He was a sportsman and managed Karabakh football team. In 1990s, he was a member of Azerbaijan People's Front, taking the command of Aghdam region defense. Azerbaijani sources note that during the Khojaly events, Bagirov managed to save many lives.
He died on June 12, 1992. In 1993, he was awarded Hero of Azerbaijan title posthumously.
***
Allahverdi was a good man. Their family was good, I knew them well. Allahverdi had a father, two sisters, one of whom – Sveta – I was friends with. They were of Kurdish origin.
Our interaction was definitely useful for both of us. We solved hundreds of issues in those days. If there were people, who crossed into the enemy's territory for some reasons, I returned them home without any problems. I also got many people out of their prisons. Allahverdi was a very responsible man. There was never a case when I applied to him with and he didn't get a solution.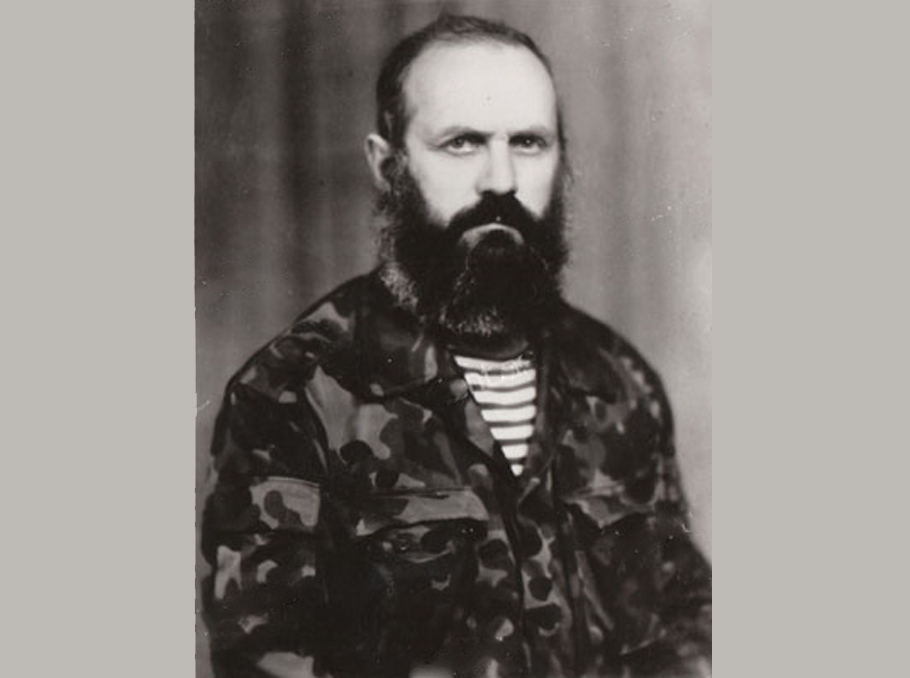 Allhaverdi Bagirov
Photo: Wikipedia
There were incidents where our men got wounded and ended up in the Azerbaijani territory. My contact would inform me, I would connect with Allahverdi and he would immediately return our wounded. He didn't let things get to the point when our men would be killed…
Nowadays the level hostility is higher. Armies, the political authorities – both are hostile to the rival, which is very dangerous. Armies weren't so hostile at that time. We managed to solve issues very quickly, sometimes even without reporting to the higher-ups. Why would I keep the body of a killed Azeri soldier or a wounded prisoner? I knew that the other side would return my men too.
***
Allahverdi was killed on our territory. There were five people in the UAZ car, and they tripped a mine when entering the village of Aranzamin. It was June 12, 1992… He is buried in Aghdam. His grave still stands, next to his photo…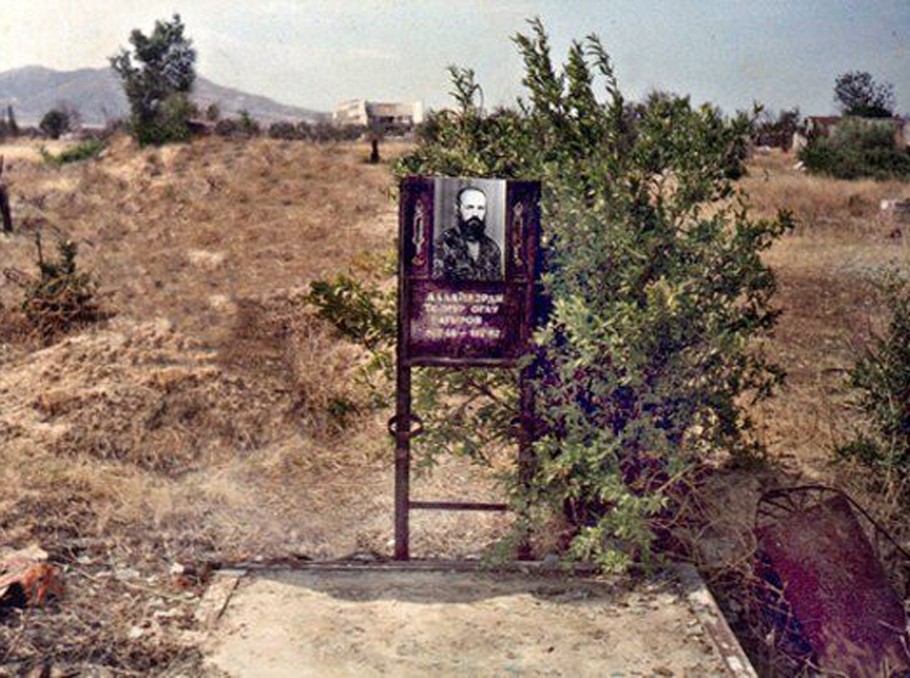 Allahverdi Bagirov's grave in Aghdam
Photo: from unknown source
***
We did fire in Khojaly, but we needed to silence the Azerbaijani gun posts to save the lives of our people. We saved their people too: I passed 1250 Azeris to them in Khojaly. We provided those people with food, water and shelter before handing them over. Is that "genocide"? We only needed to silence the gun posts that were killing our people.
Siranush Yeghiazaryan talked to Vitaly Balasanyan