U.S. Central Intelligence Agency (CIA) declassified on January 18 about 13 mln pages of archives, relating to the period of 1940-1990.
Mediamax singled out a letter by Robert L. Johnson, president of Temple University in Philadelphia, written to Director of CIA Allen Dulles in 1956. Johnson noted in the letter that he was sending "Song of America" book by George Mardikian.
"George Mardikian is an old friend of mine, who came to this country as an immigrant from Armenia. He is now one of the most powerful influences for good in California, and he is a very rich man," he wrote. Johnson noted that Mardikian had provided significant financial support to many needy Armenians in USA.
Allen Dulles wrote in the response letter that Johnson "couldn't have picked a better time to send the book", as he was "about to take off on a fairly extended trip abroad and was going to look forward to some pleasant reading while on the plane".
Director of CIA also noted that he had met Mardikian a few months before and was most favorably impressed.
Mediamax remarks that many members of George Mardikian's family were massacred in 1915 during the Armenian Genocide. Being only 12 years old at the moment, he ran away from home and joined Armenian volunteer units to take his revenge.
George Mardikian moved to USA in 1922 and had an eventful life.
He opened Omar Khayyam's restaurant in Fresno in 1930, which was later moved to San Francisco. George Mardikian held the position of the food consultant to the Quartermaster General of the United States Army from 1942 to 1954. President Harry S. Truman awarded Mardikian with the Medal of Freedom for that service.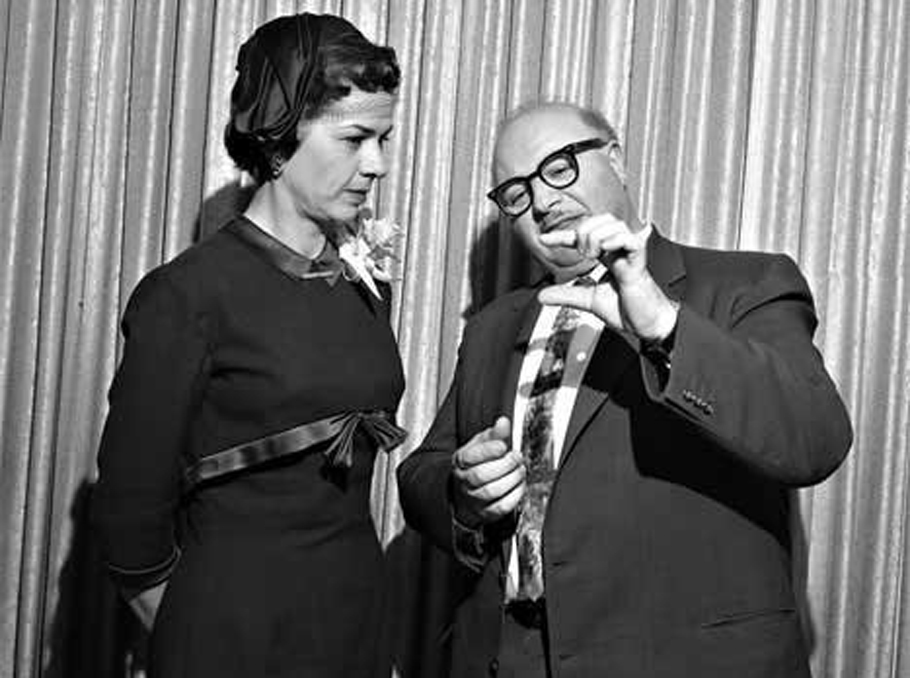 Photo: San Diego Historical Society
In addition to "Song of America", published in 1956, George Mardikian wrote "Dinner at Omar Khayyam's" culinary book in 1944, which was republished for several times during the next two decades.
George Mardikian died in 1977, while his Omar Khayyam's restaurant stopped operation in 1980 due to the fire.
Taguhi Hovhannisyan, Ara Tadevosyan