Head of the intensive care department in Hopital Nord in Marseille, intensive care expert Laurent Papazian can spare 15 minutes from his lunch or rest time to speak with the press. Every minute counts for the leader of the French medical team, which is in Armenia for a week. Mediamax met with Professor Papazian, dressed in medic's white gear, blue latex gloves and striped greed socks, outside of Surb Grigor Lusavorich Medical Center on the last day of his visit to Armenia, June 29.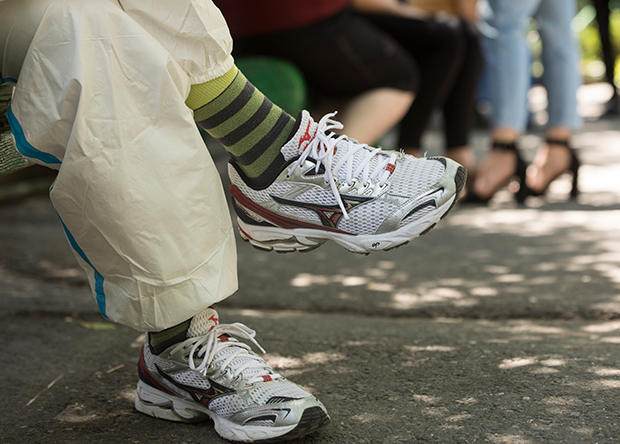 Photo: Mediamax
The doctor's work isn't connected with any nationality or borders of countries. However, are you here because of your Armenian roots?
Sure, it was the main reason why the Ministry of Health of France contacted me. I provided my positive answer in two hours. I just had some commitment to decline to be ready for the departure. It was very important for me to try to help Armenian medical workers, but I know that our help is very small compared to the pandemic that is developing in Armenia.
Is Armenia first country where you travel to help medical worker in this situation?
During the COVID-19 crisis, yes, but I was also responsible for operation to evacuate patients by a boat from Corsica region to Marseille, we transported 12 patients. It was also very important for me because my grandparents arrived in Corsica after the Genocide where they were the only Armenian family. But a few days ago I finally realised that there are many things which are similar between Armenia and Corsica, and especially to be proud to be Armenian or Corsican - it is exactly the same thing, so I understand now why my grandparents stayed in Corsica and were very happy there. I am here also for my grandparents, because they passed away before Armenia became independent. They would be happy to know their grandson is doing his job in Armenia.
Tomorrow you are leaving Armenia. Could you evaluate your work and the situation in Armenia?
I think our work will begin now. The most important thing for us is to try to develop and develop the collaborations between Armenian and French medical workers.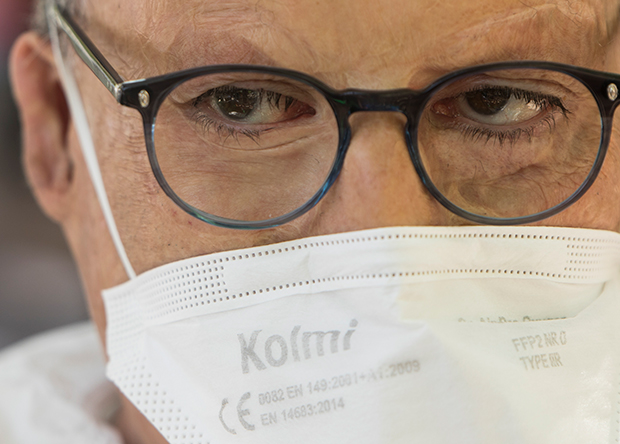 Laurent Papazian
Photo: Mediamax
Probably, we will also try to send some medical supplies – a small batch, because they [Armenian medics] have many supplies, but we share with doctors and nurses here things regarding the COVID-19 management, which I consider our small share of help for them. I was impressed by the Armenian medical workers' courage and commitment.
Have you managed to achieve you mission, your goals? How do you support medical workers hear, what do they need more?
Our intervention was limited only to two hospitals, so it is not the exact picture of the situation, the intensity of the epidemic in Armenia, but I think the most important thing would be to develop connections with other physicians from other countries to make it possible for many doctors to reach the European Congress of Intensive Care. So, our main task has been to get email addresses and WhatApps contacts to perpetuate this exchange.
It will be our main help, because in the medical point of view, they have a lot of experience, especially regarding spontaneous ventilation.
In a recent interview to LaProvence you mentioned that the experience of the Italian medics helped you to prepare. The arrival of the pandemic was not unexpected in Armenia as well, but why can't we overcome it yet?
The situation is very different now from when Italian medics sent us their impressions and provided opinions. Now things have evolved: for instance, we have learned from Italian doctors that we have to intubate the patients early to protect the doctors and nurses, because the virus is very contagious. I think the strategy that is in place here – to avoid intubation and then start spontaneous ventilation as soon as possible – is very good.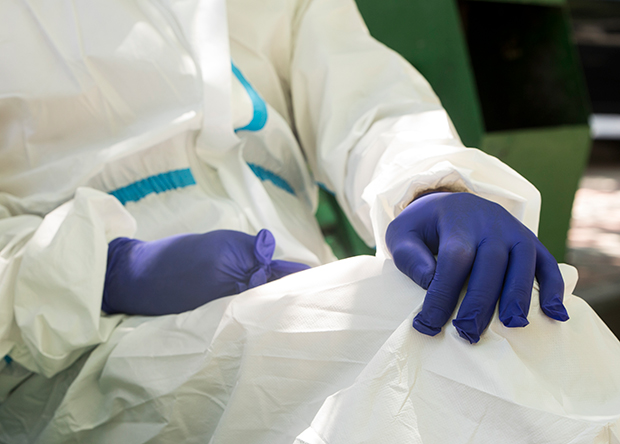 Photo: Mediamax
When the pandemic arrived in France, there was no information about corticosteroids for COVID-19 patients, but now in Armenia doctors prescribe it for them, which is very good. Armenia's experience can be very useful for the countries that are not yet affected by the pandemic.
As for the situation in Armenia, testing is very important but it is difficult to do as many patients are staying (isolating) at home. Promoting social distance, wearing masks and washing hands is very useful to stop the virus, also avoiding hugging and "pachik" ("kiss"), which is very difficult. It is very important for the press to promote this strategy.
In Armenia some people don't take it serious. Do you see any differences how people treat the virus in different cultures?
Even in France some important people, doctors, professors said that it was not important to keep social distance or stay at home and not to work. It was very controversial, but I'm sure it was meant to decrease contagion and to maintain a low rate of virus activity. But it is difficult from an economical point of view.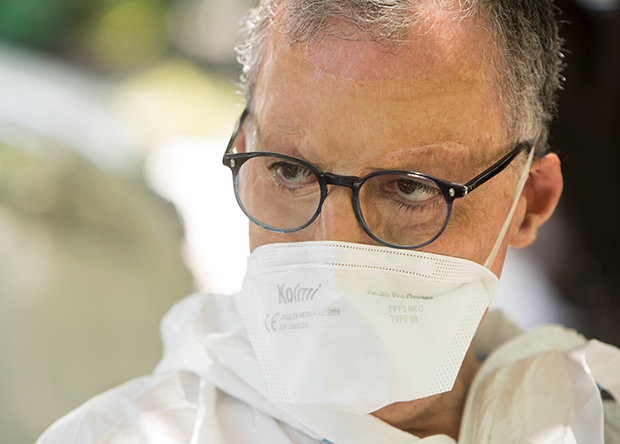 Laurent Papazian
Photo: Mediamax
For politicians, they have to balance probable health impact with various economical disturbances. In France, there is a very strong debate even now. Even from the medical point of view, it was beneficial to avoid communication, to close mini stores, restaurants and other places, but now we are paying the price from an economical point of view. It's more of an ethical or philosophical than a medical decision.
Some specialists say that in autumn there will be the second wave of the virus. What information do we have currently?
Nobody knows if we will observe a second virus attack, whether the virus will change and develop, or it will die out progressively, we don't know exactly. It's important to be prepared for a second possible increase in winter. There is no scientific information. Several specialists say it is only one bullet and nothing after and others say it will be a persistent illness until the vaccine is developed, if it possible.
It's interesting, but many people say that this situation have also good things. Do you share this opinion?
Professionally, yes, because we are developing more communication, especially by Skype or Zoom. It's very important, and maybe for politicians, health will become more important for decisions. So, this is probably a good thing – the communication, it's true for doctors and nurses but also for every person in all situations.
Lusine Gharibyan talks to Laurent Papazian
Photo: Mediamax
It's my first time in Armenia, but not the last. I hope it is a start of a new activity for me. I am very happy to be here in Yerevan and I hope I will be able to bring my experience to develop communication, welcome medical students, bring French medical students to Yerevan and also to promote changes – secure lot of communications with intensive care experts in Armenia.
Did you have time to see anything outside of hospital?
Yes, we have visited the Armenian Genocide memorial. It was emotional; it was a very important moment for me. I remember my parents and grand-parents, because I am 100% Armenian. My four grandparents were born in Armenia. I remember them and I think my grandparents and also my parents (my father died just three month ago, just before the beginning of COVID-19) would be happy that their grandson and son trying to help Armenian people.
Is "Pachik" the unique word in Armenia you know?
I speak very little Armenian (he says in Western Armenian dialect – Mediamax). I was very impresed, because each day some memories wake up. I understood and spoke Armenian very well when I was young at 4 years old with my grandparents, but after that my parents didn't speak very well Armenian, so I lost all this things. I will try to develop my Armenian in the future.
Lusine Gharibyan talked to Laurent Papazian
Photos: Emin Aristakesyan